Ensemble pour la nuit, by Émilie Vast
As night falls, children start to be afraid. Page after page, it gets darker and stars start to appear. An adult and a child both pick a star, a very special one that will watch over them whether they're awake or asleep, together or apart. As the sky lights up, it turns into a magic show with animal constellations in the shape of a giraffe, a fox and a little bear (Ursa Minor).
This book comforts toddlers when it's time to say goodnight and go to bed. It also gives a wonderful opportunity to learn about and admire the night sky. In this cardboard book, children can touch their own special star, night and day, thanks to cut-outs that glow in the dark.
Board book, 20 pages, 20 x 20 cm, 2 Pantone colours and 1 photoluminescent ink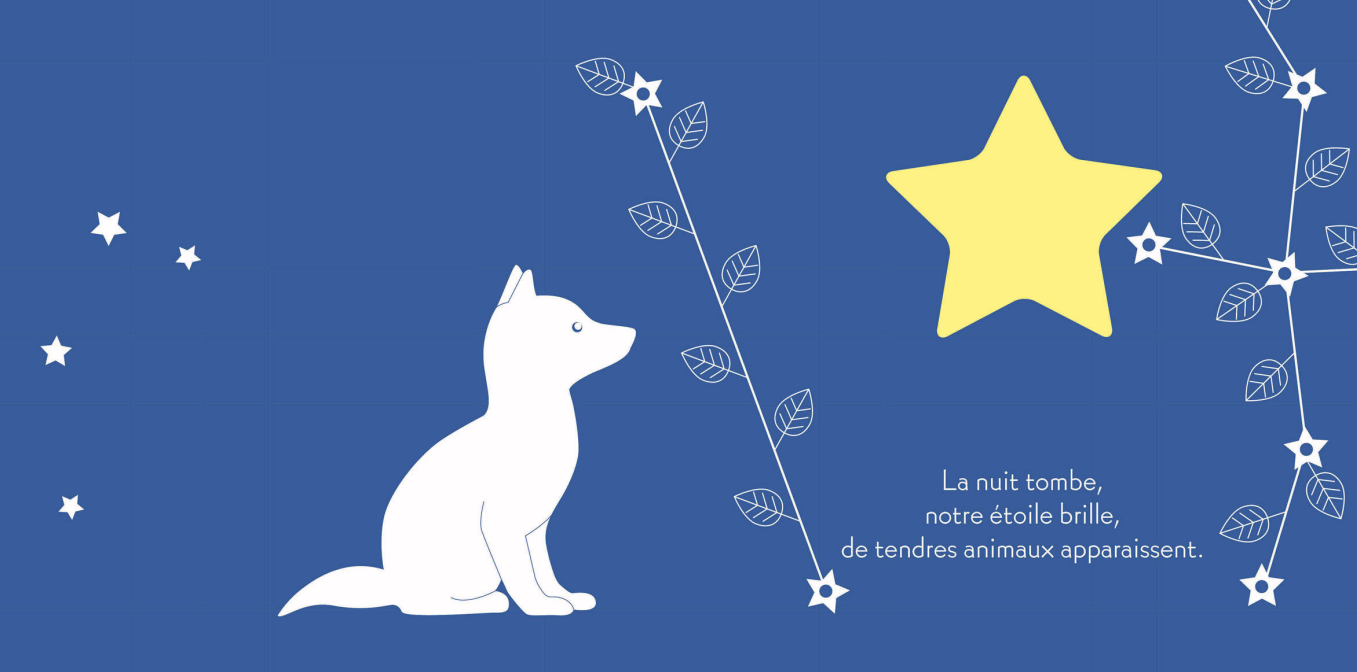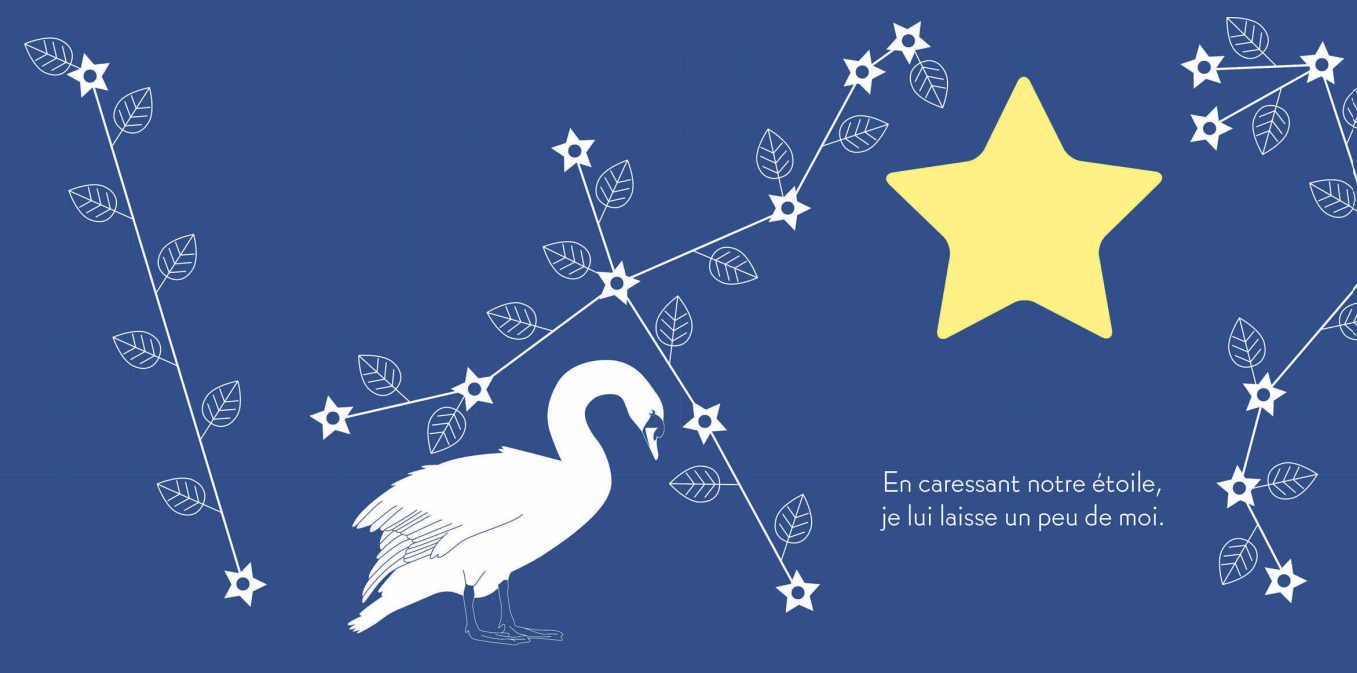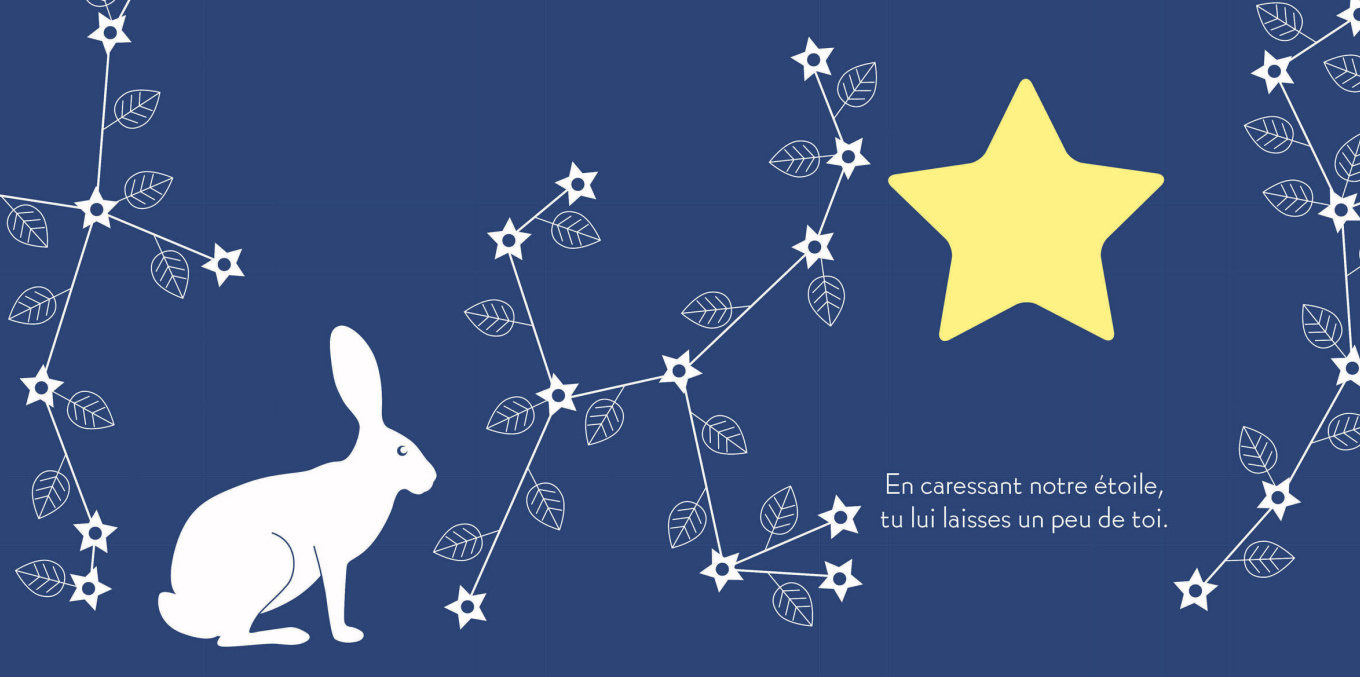 ADD BOOK TO MY SELECTION