Eau salée, by Émilie Vast
At low tide, fish disappear into the ocean. On the seashore, kelp is difficult to get. The black-headed gull and the seagull look for food while a seal lies under the sun. Hidden deep down under the sand, the shellfish wait for the right time to go back to the surface.
This documentary is an exploration into the wonderful transformations of the beach when, hour after hour, it is slowly invaded by salt water. The horizontal binding allows the reader to see each layer of this fascinating and rich world.
To come with another title in the same format: Fresh Water.
Non-fiction hardcover picture book, 30.5 x 21 cm, 36 pages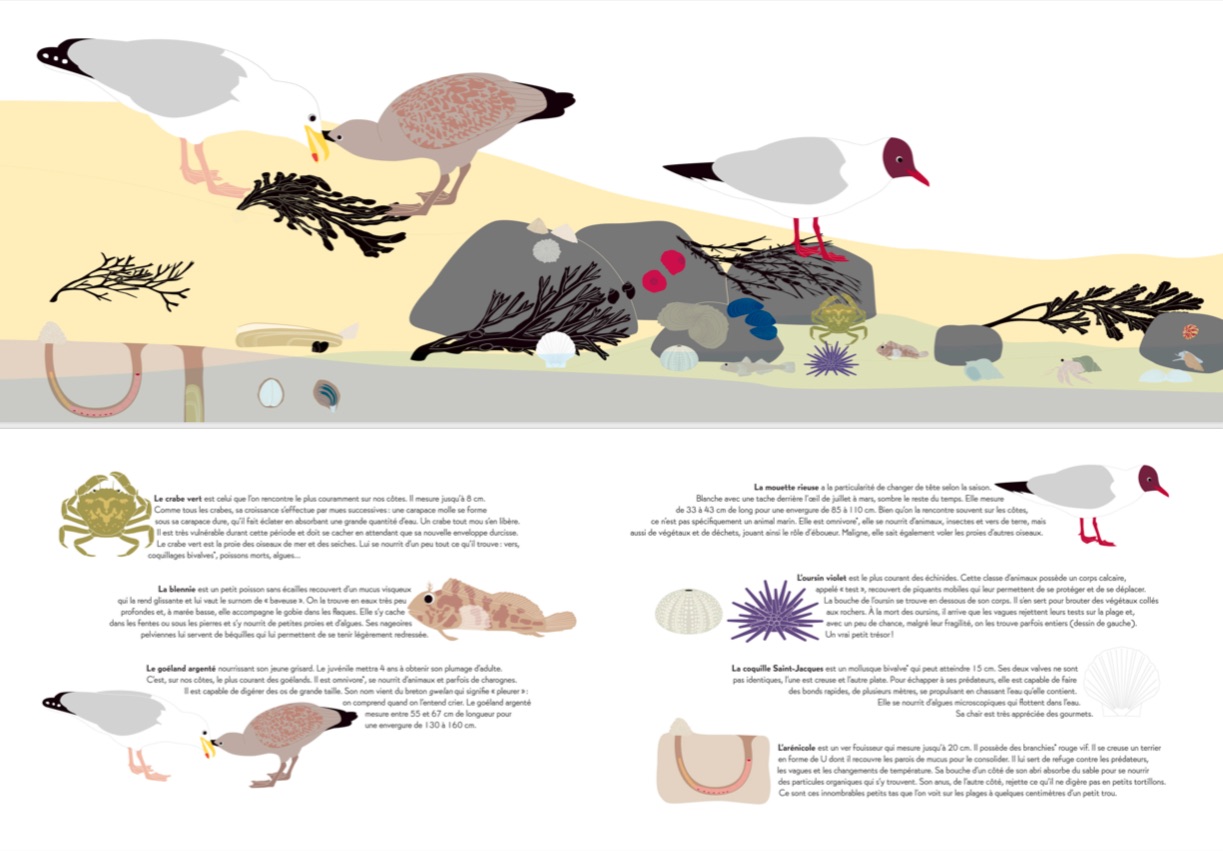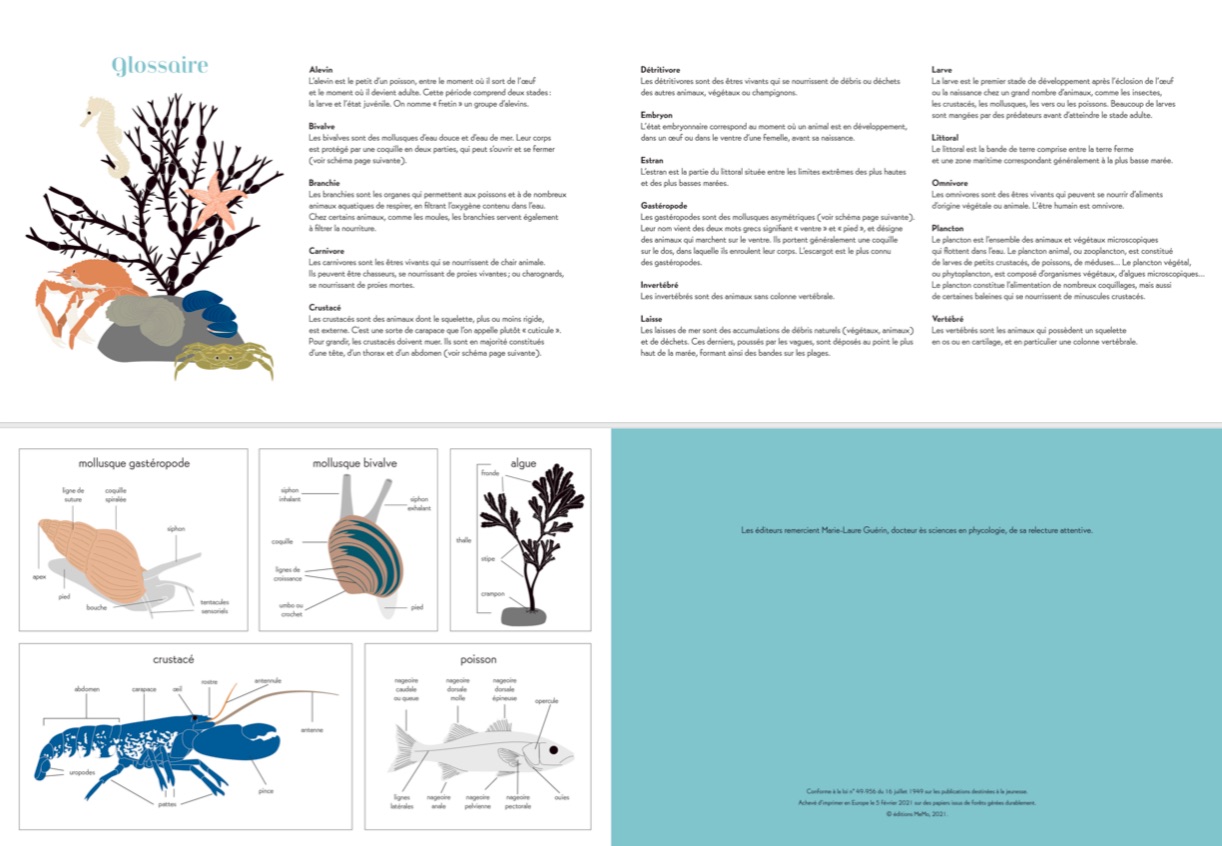 ADD BOOK TO MY SELECTION