Batabata, by Émilie Vast
A young bat explores her own world, and throughout this leporello, the reader will follow her rise in the sky. On this journey, she will meet a cat, a weasel and an owl before reaching up the top of the tree and start freefalling. But, just like Korokoro's story, the end is not the one we are expecting.
Batabata is a wonderful brand new leporello with a night setting, and will charm all of Émilie Vast's readers.
Hardcover leporello, 32 pages 16 x 16 cm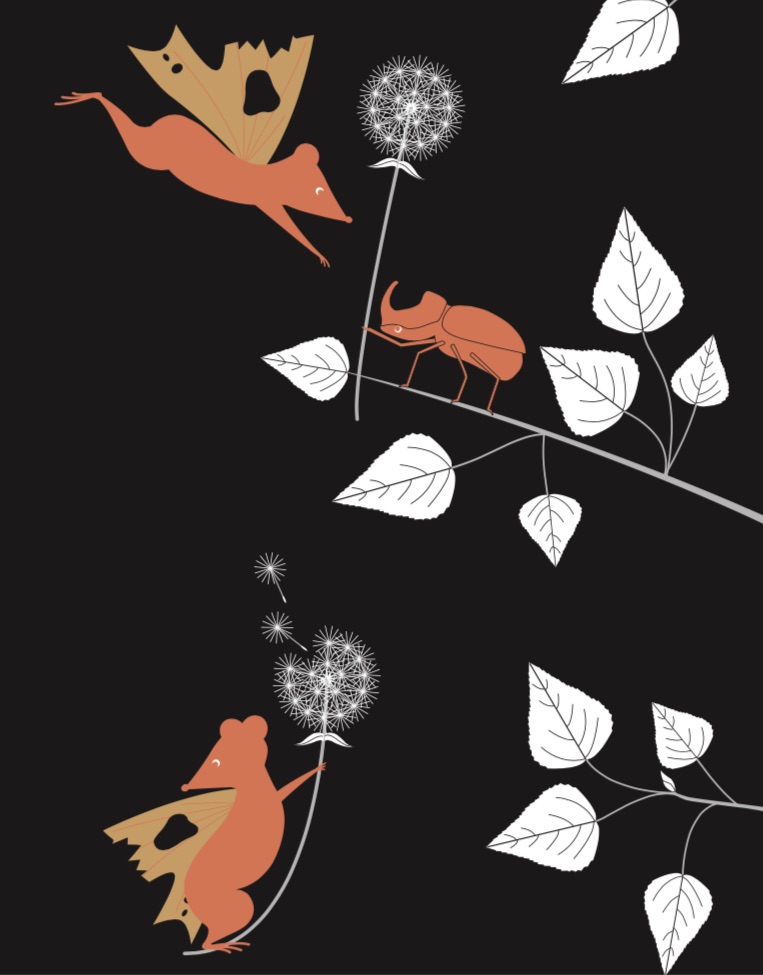 ADD BOOK TO MY SELECTION