Engloutis !, by Emilie Vast
Something is coming. The animals have no idea. They're running, scratching, looking for food. Snail is the first to be caught as he nibbles on a dandelion. Gulp, gobbled up in one go. Then Bumblebee, Toad, Adder and Tortoise. Some animals are standing firm, it's just the mammals left, but soon… Dormouse surrenders, Marmot quickly follows, Bear is the last one to be devoured. Graciously, he lets it happen. But a bear is strong, why did he not fight back?
Delicately, Émilie Vast tells the story of the arrival of winter and hibernation time for the animals.
Hardcover picture book, 19 x 28 cm, 36 pages
Rights sold: Simplified Chinese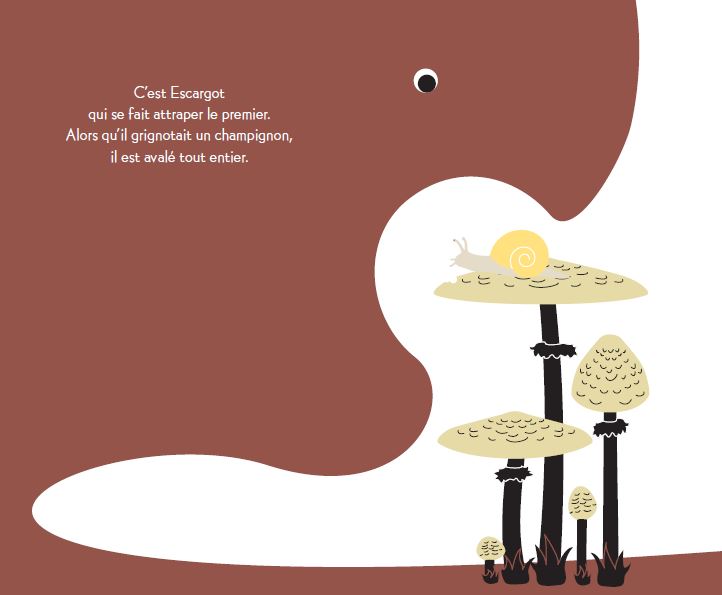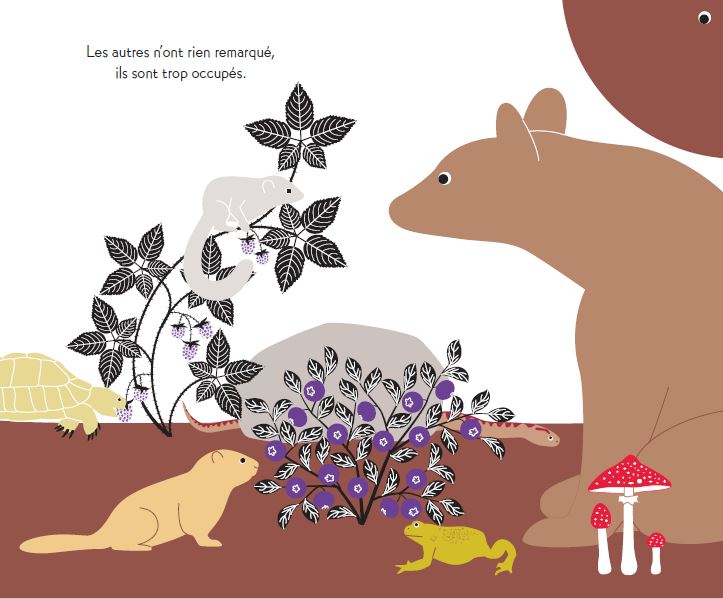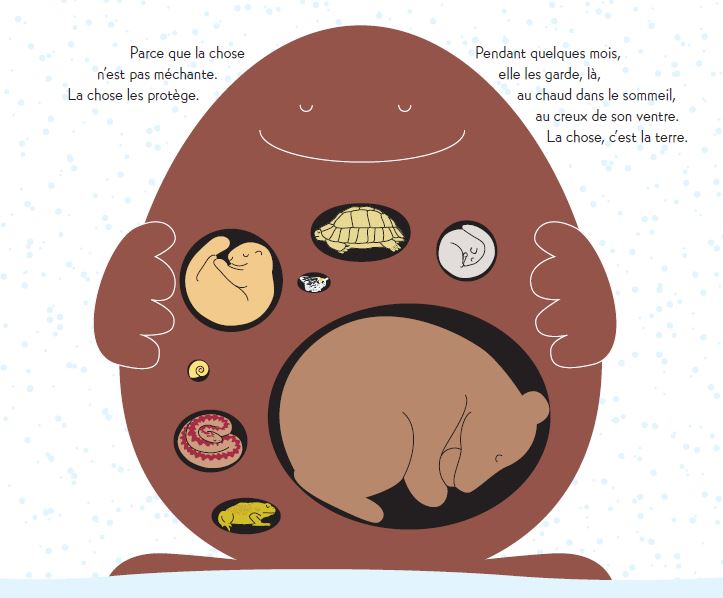 ADD BOOK TO MY SELECTION