Une cuisine qui sent bon les soupes du monde, by Alain Serres and Aurélia Fronty
Soup is universal – around the world, it is a symbol both of celebration and of day-to-day life. But it is always shared! Warming, heart-warming, soups bring people together. Hot, cold, savoury and sweet, this book gathers recipes from all over the world, listed by country. And the magic of Aurélia Fronty's rich illustrations is a feast for the eyes.
Best Children Book – Gourmand Awards 2012.
28 x 35 cm, 48 pages
Rights sold: Spanish (World), Simplified Chinese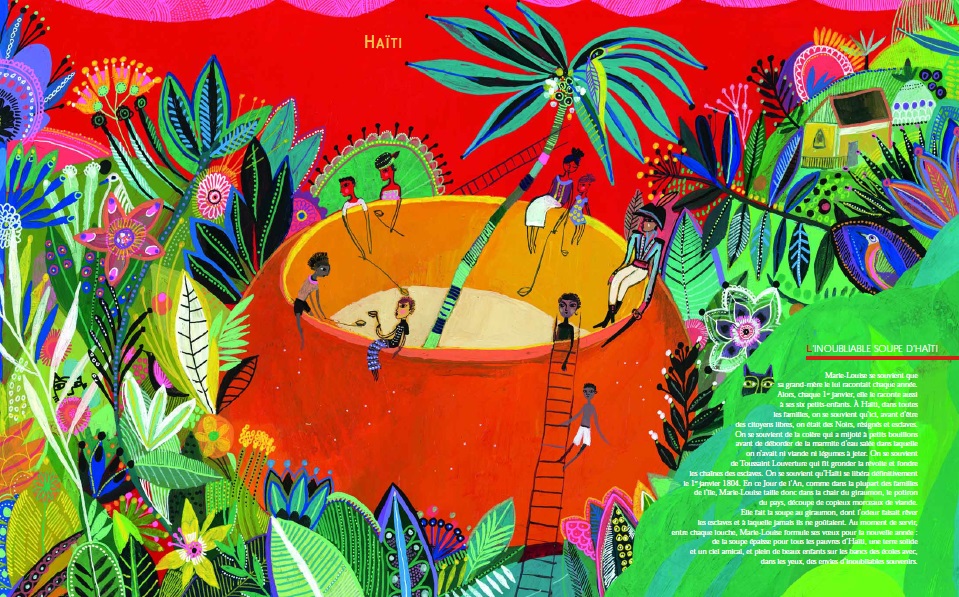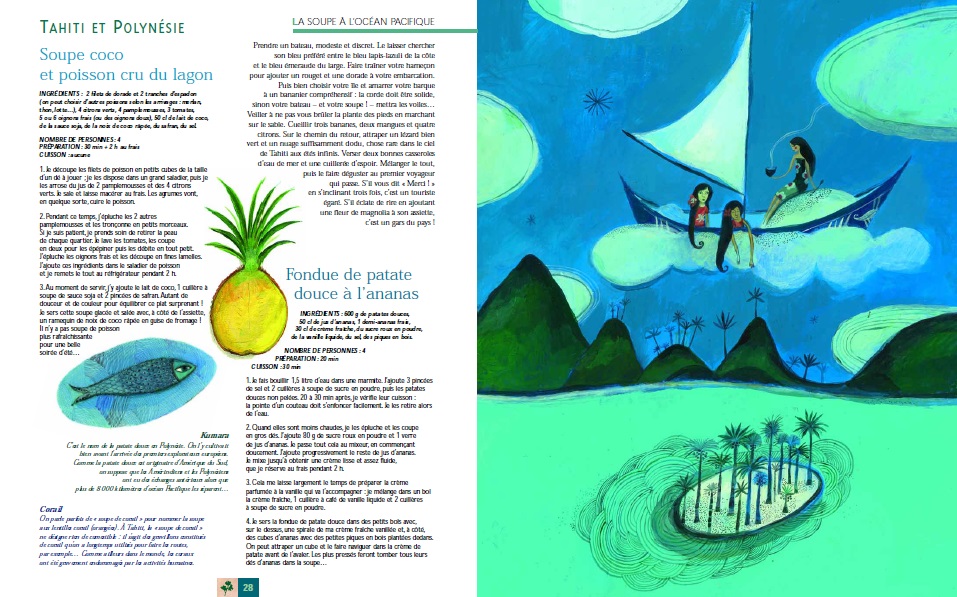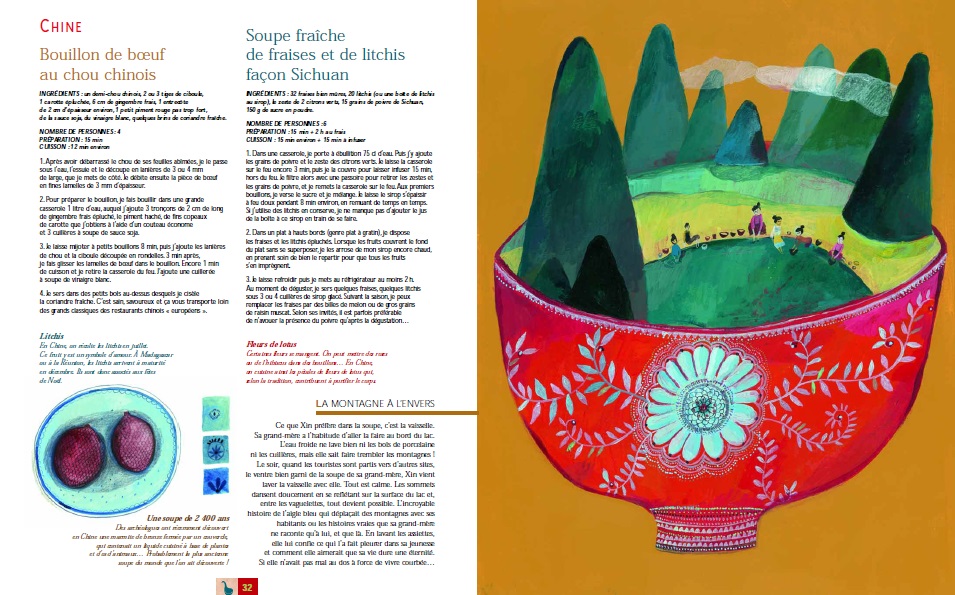 ADD BOOK TO MY SELECTION