A l'école vitamine, by Alain Serres and Christel Jeanne
A creative approach to the world of school. . . and to fruit and vegetables. Funky compositions of bell peppers, oranges, lemons or avocado explain how delicate César's vitamin C, little Naima's vitamin N and Vladimir's V together make up a class bursting with energy.
A sensitive approach shows the vulnerability of some children and the collusion of others. . . school is presented as a unique living hub where each child blossoms among their classmates even if they are very different from one another.
40 pages hardcover picture book, 19 x 19 cm.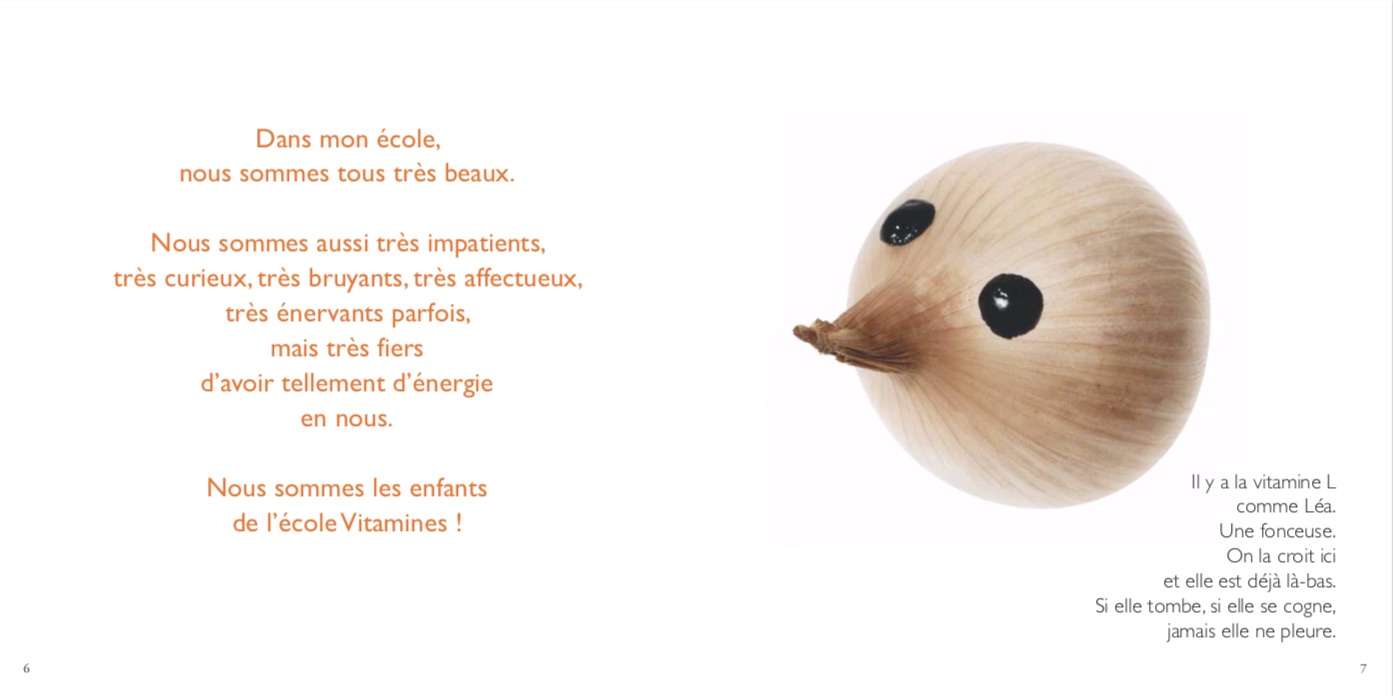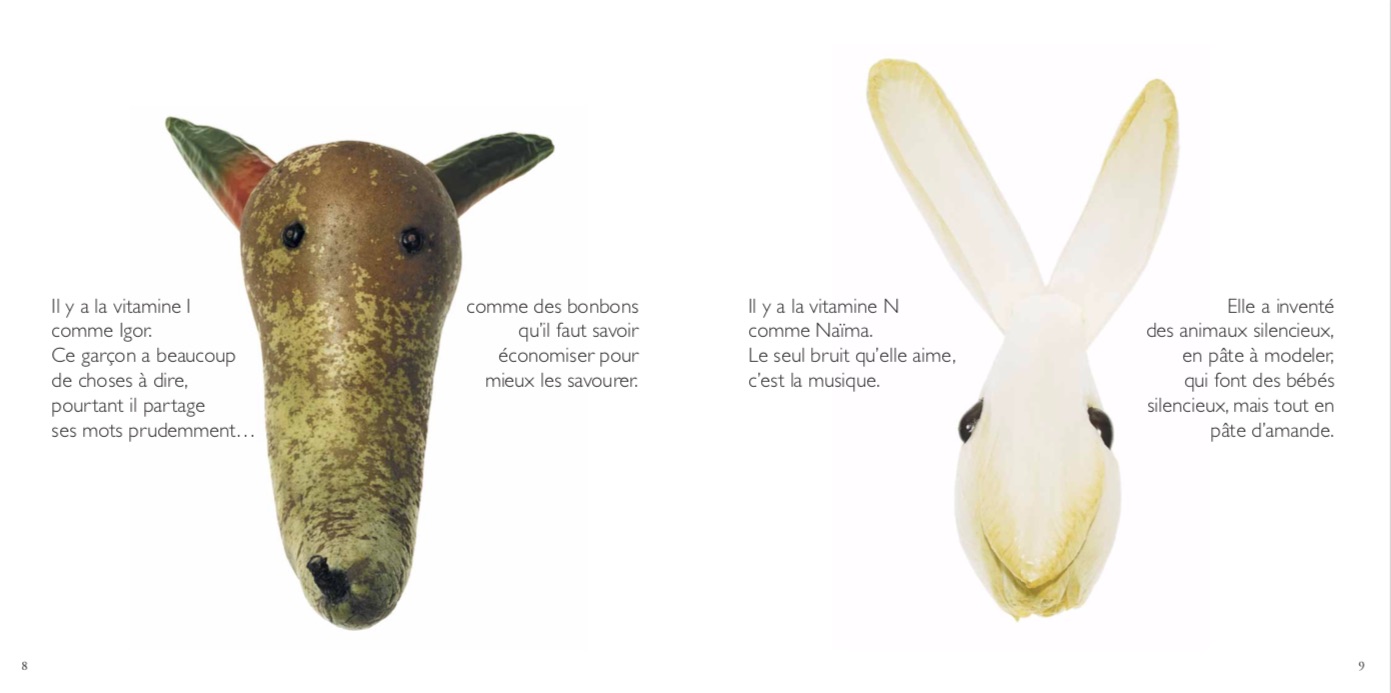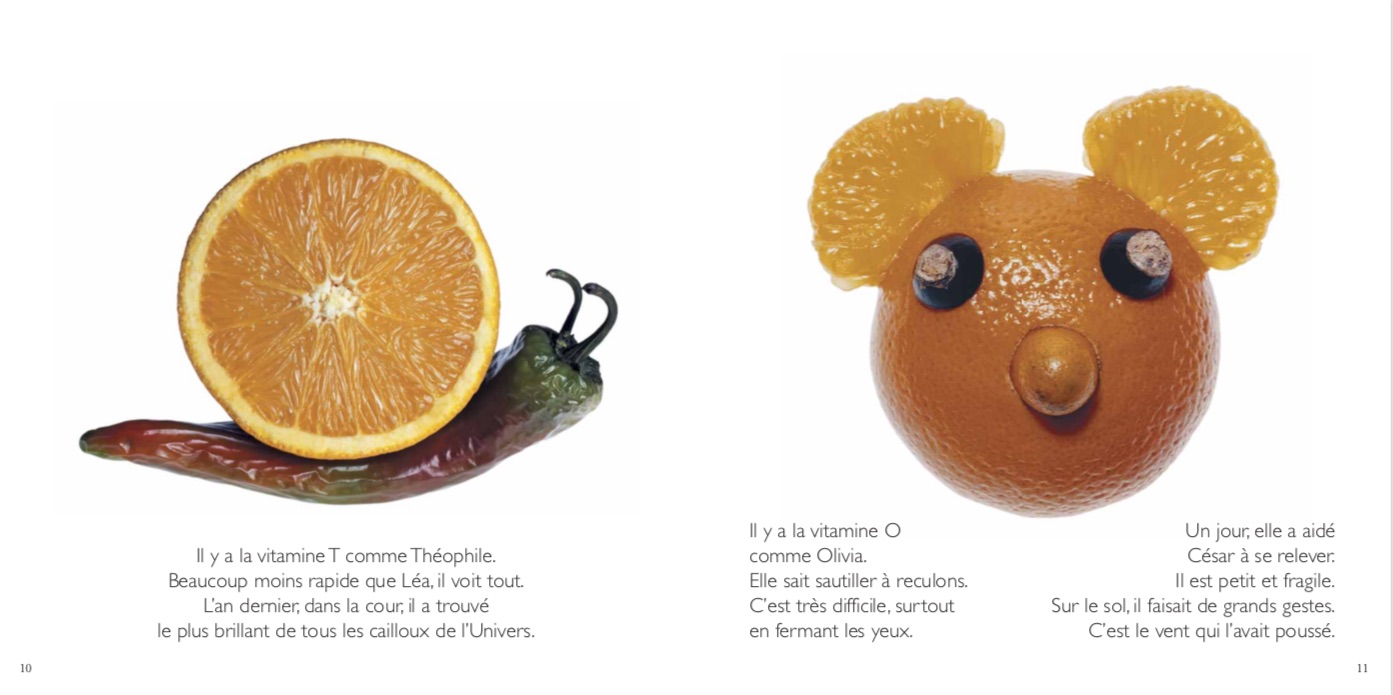 ADD BOOK TO MY SELECTION