Ce Tigre a avalé mon carnet de dessin, by Alain Serres, illustrated by Laurent Corvaisier
Mr Laurent draws all the time, but he's lost his precious sketchbook. Should
he cut open the tiger's belly to retrieve it? In this wacky adventure, the worlds of painting and the circus collide, whisking us from the artist's exuberant world into a wild beast's cage. Nail-biting excitement!
40 pages hardcover picture book, 23 x 33 cm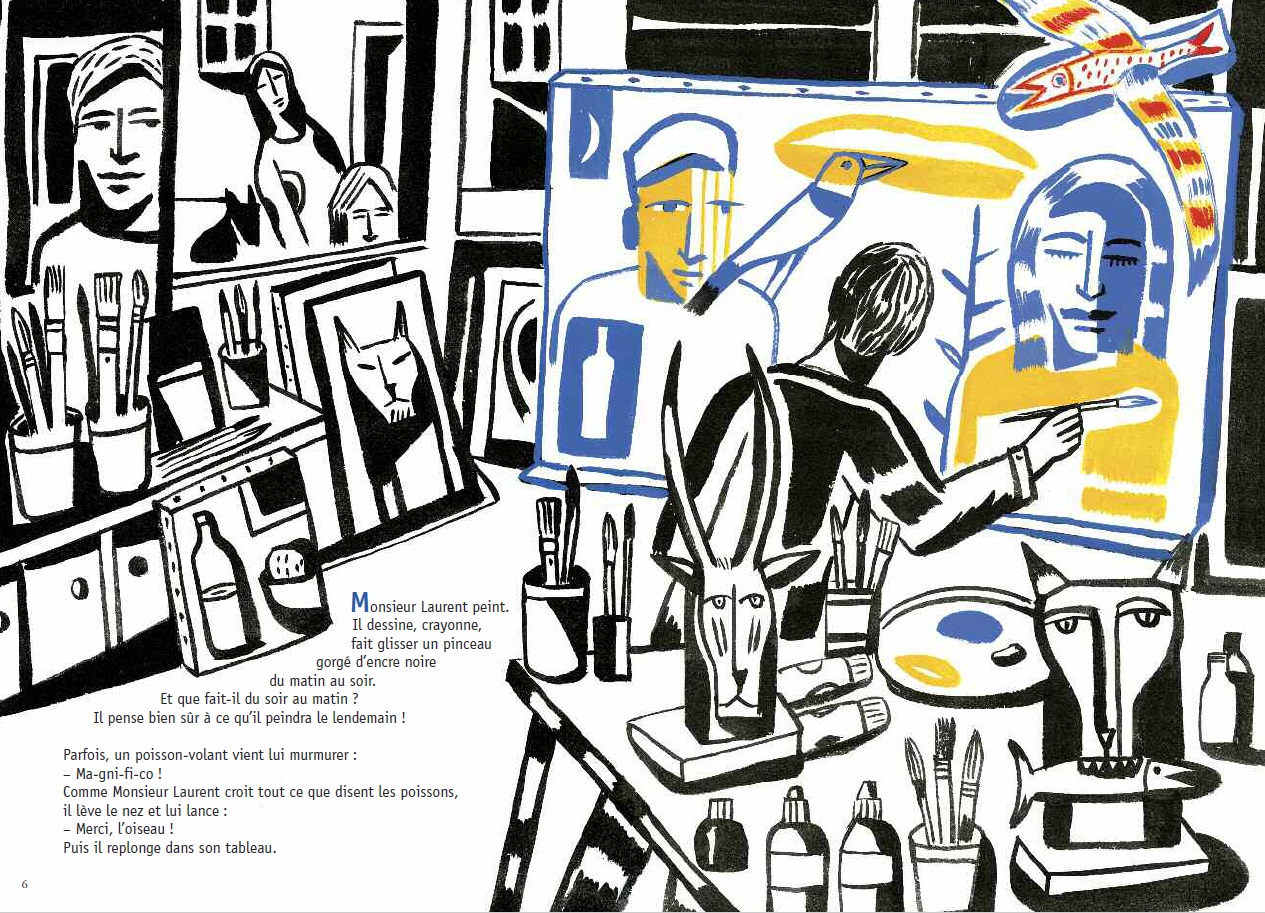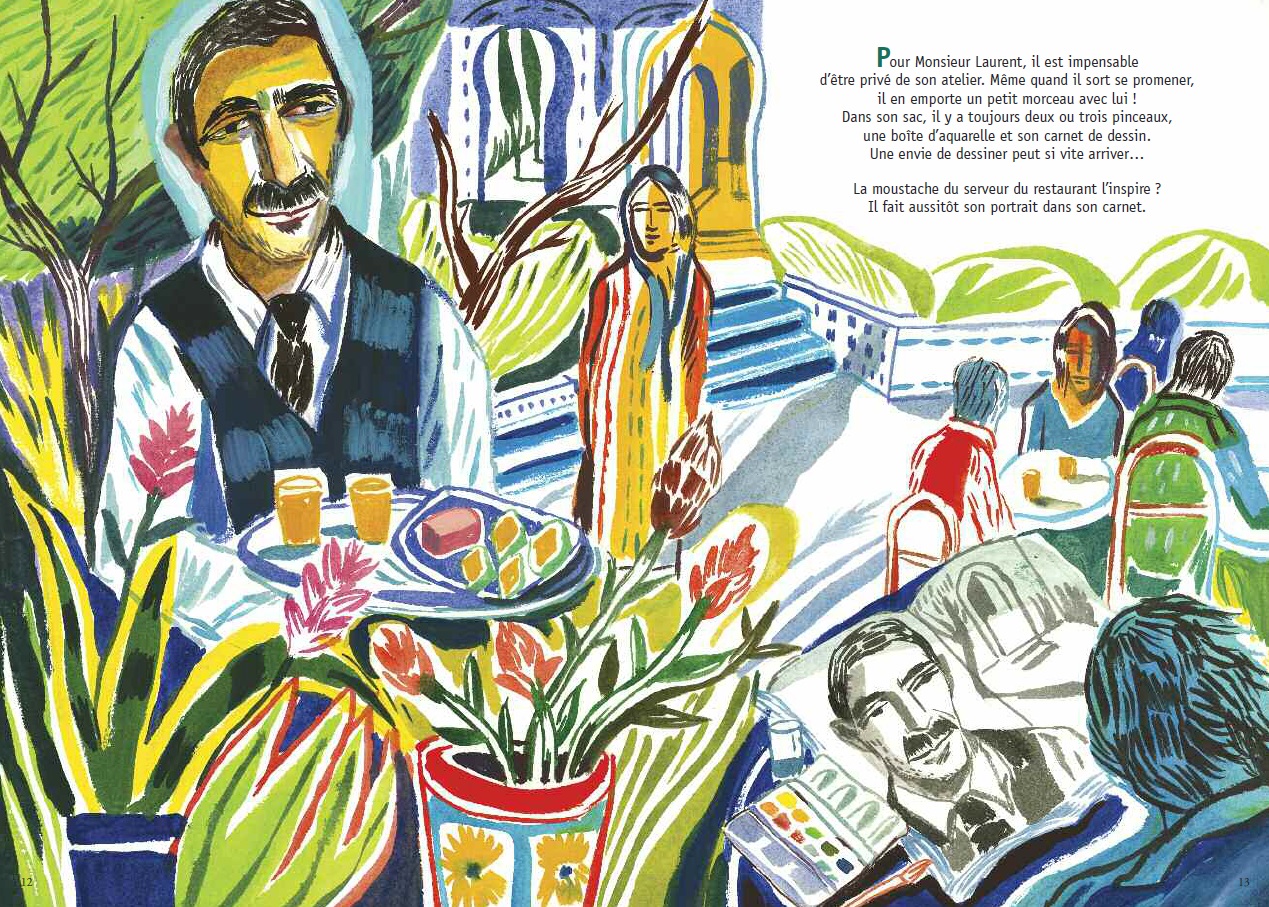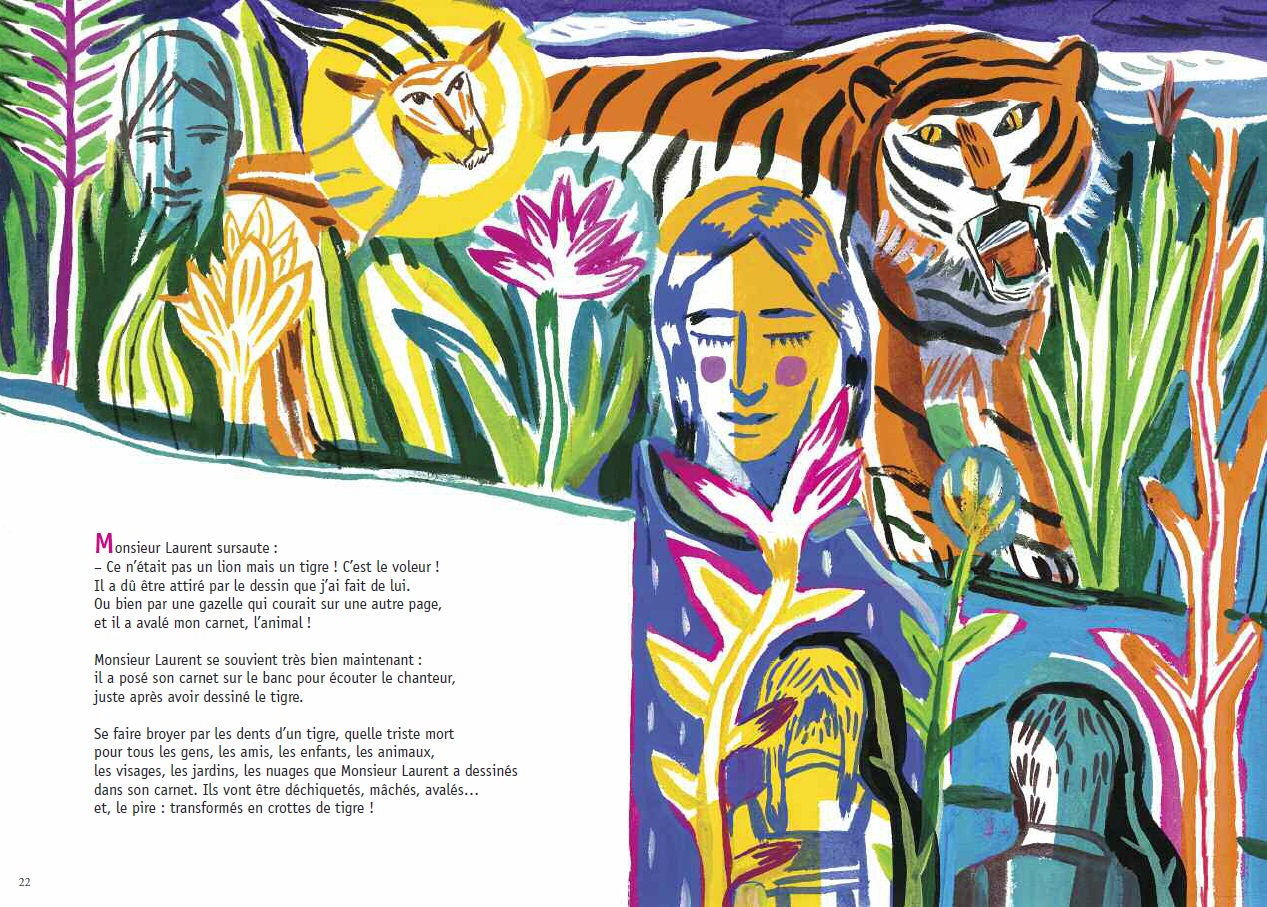 ADD BOOK TO MY SELECTION