Le livre qui parlait toutes les langues, by Alain Serres and Fred Sochard, music by Nicolas Allemand
A young boy outwits a Big Bad Wolf with the help of a magic book that has sights and sounds from all over the world. The story never ends because it can be told in a different language each time!
This book with CD  will tickle the children's curiosity and maybe contribute to make them greedy for differences. Celebrating the musicality of twenty foreign languages, children can hear words coming from all over the planet and discover the different written forms of alphabet, through the story of this little boy and Big Bad Wolf.
Hardcover picture book with CD – 26 minutes of music and story, 20 x 20 cm, 56 pages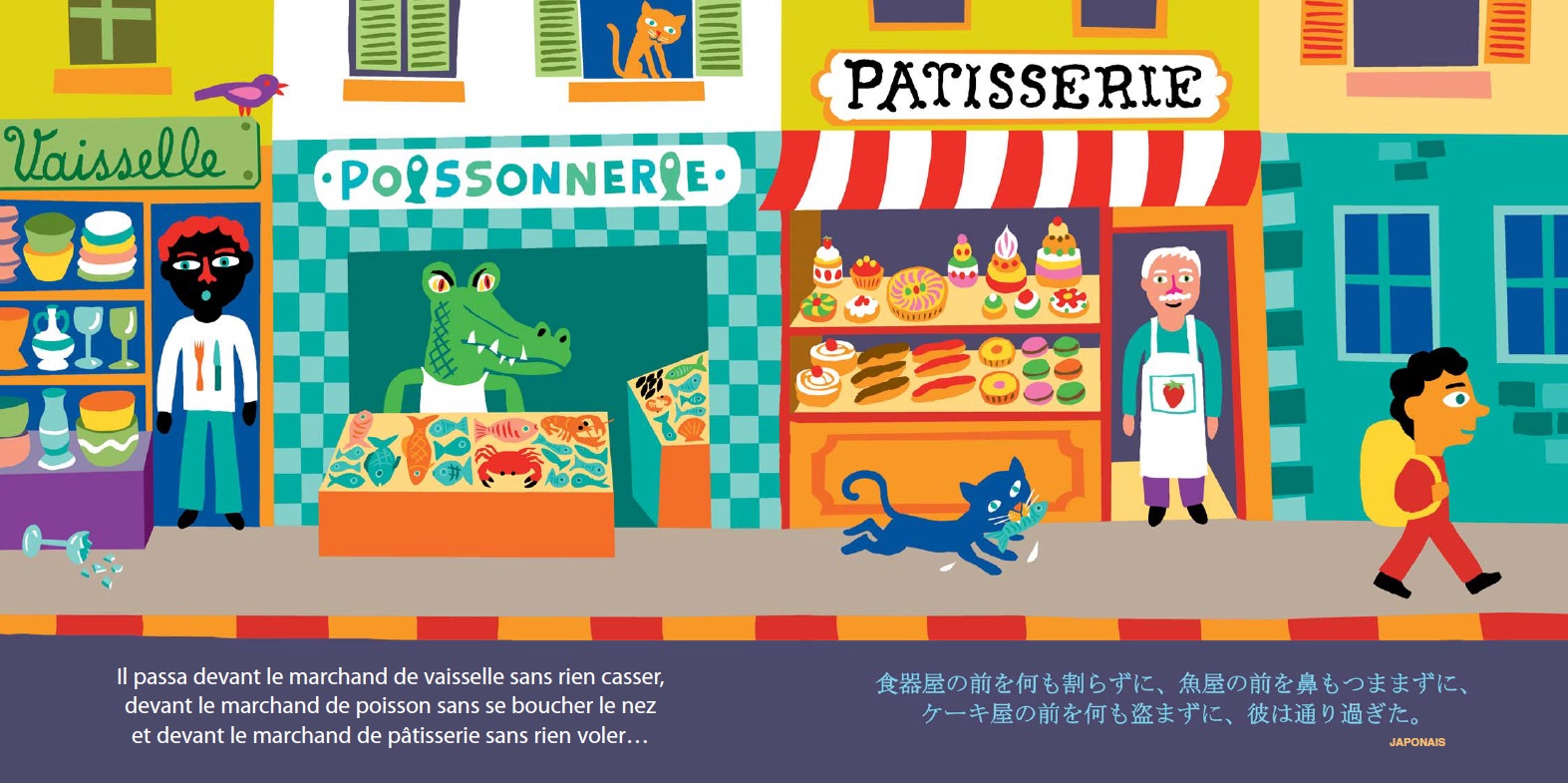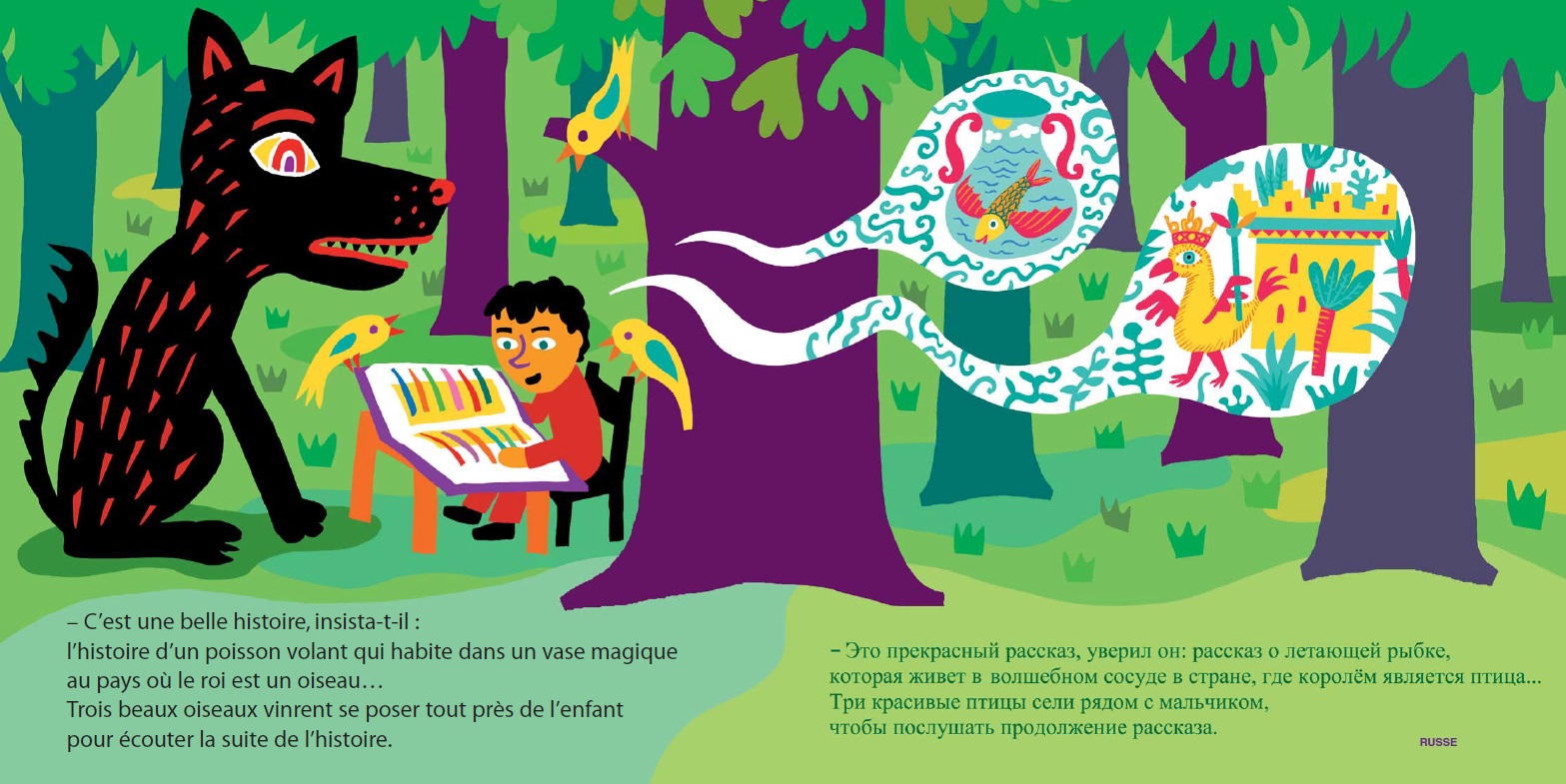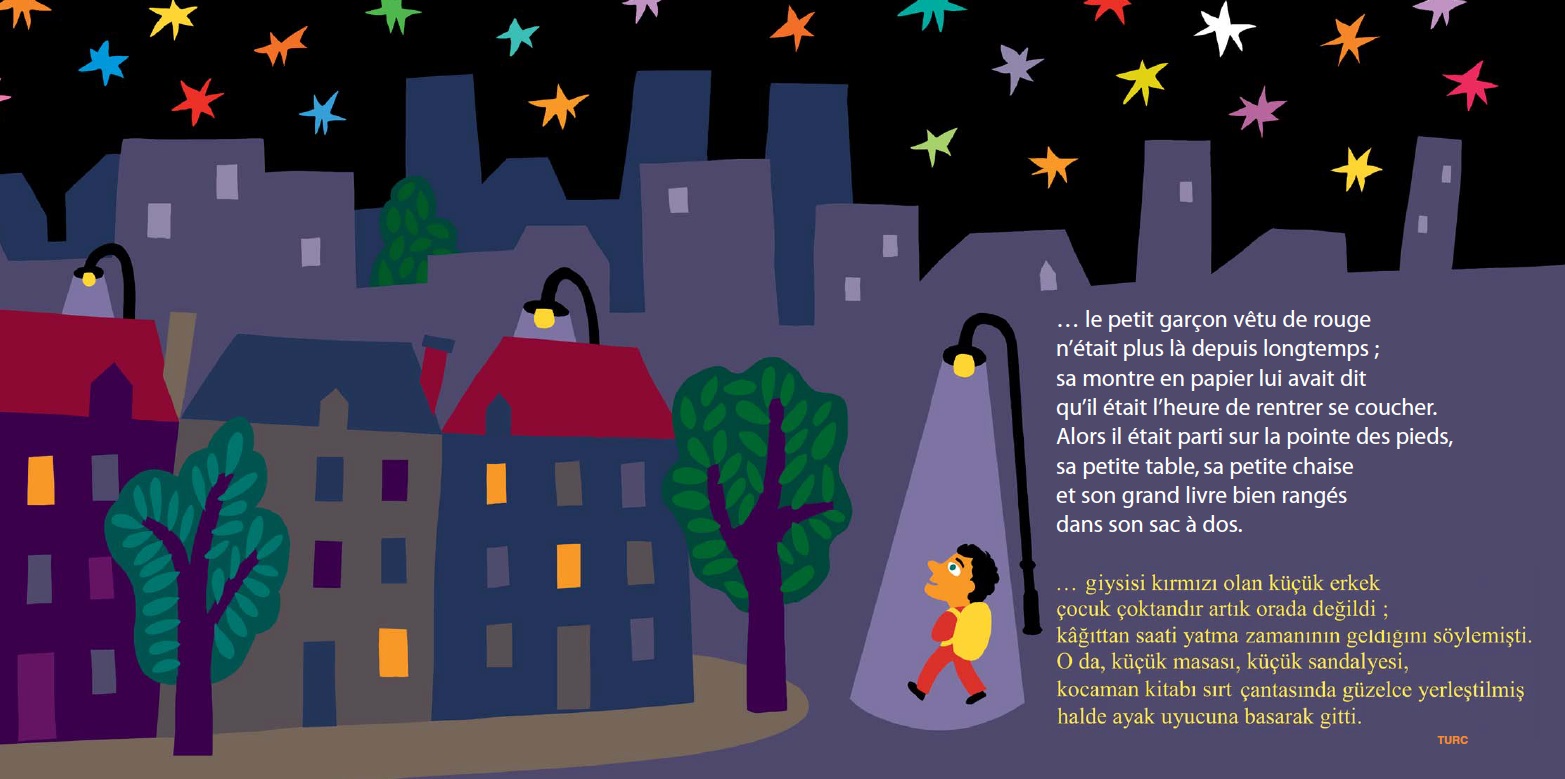 ADD BOOK TO MY SELECTION