Pain, beurre et chocolat, by Alain Serres and Suzy Vergez
It's the middle of summer and Margaux thinks she's alone in her city, but through her snack of bread, butter and chocolate, she discovers that lots of people have in fact been taking care of her! With her magic microscope she sees them going about their work: thousands of humans sowing, baking, transporting and packing! There is even a schoolteacher who educates all these people! Margaux decides to thank them all by dividing her snack into thousands of mini pieces of bread, butter and chocolate. The next day, everyone comes to get their little gift! Unless the birds were a little peckish. .
This is Alain Serres' first book, written exactly 40 years ago. This third edition features brand-new illustrations, to encourage today's children to think about our relationship with others.
Hardcover picture book, 25.5 x 25.5 cm, 40 pages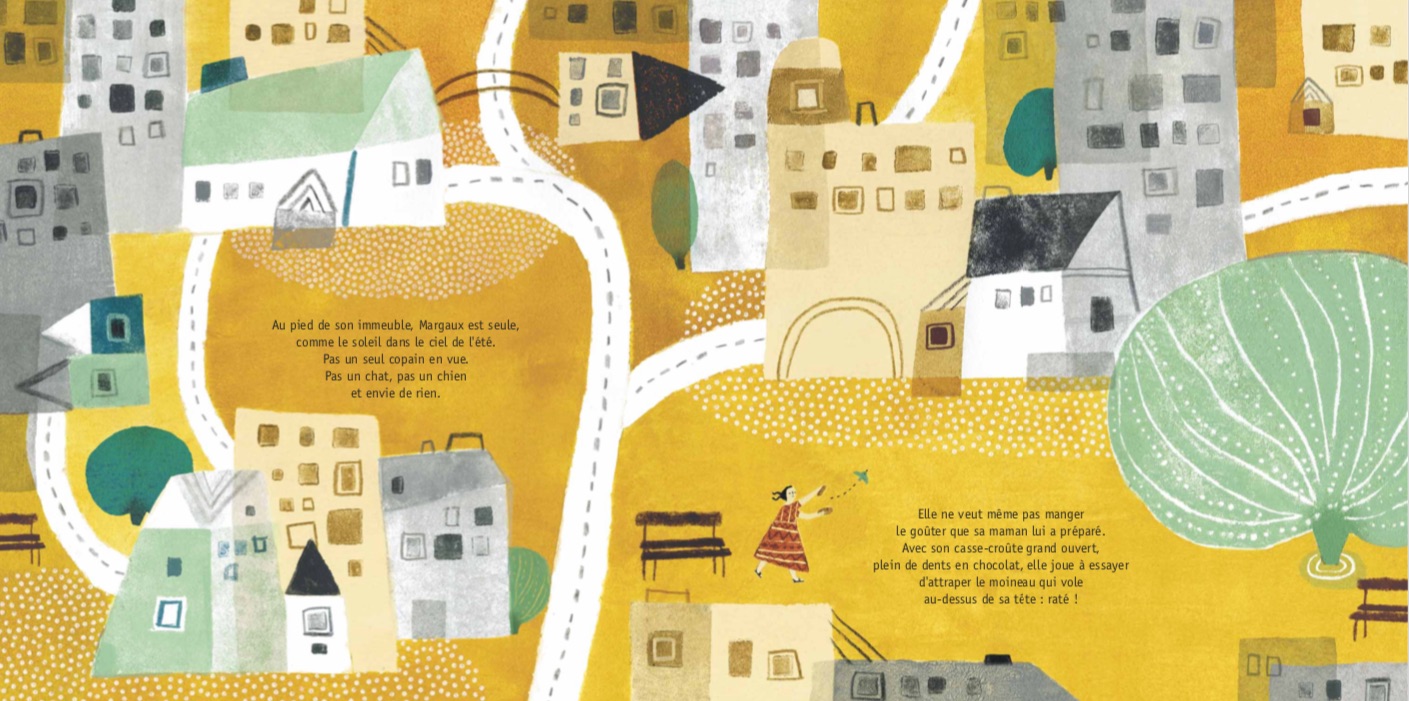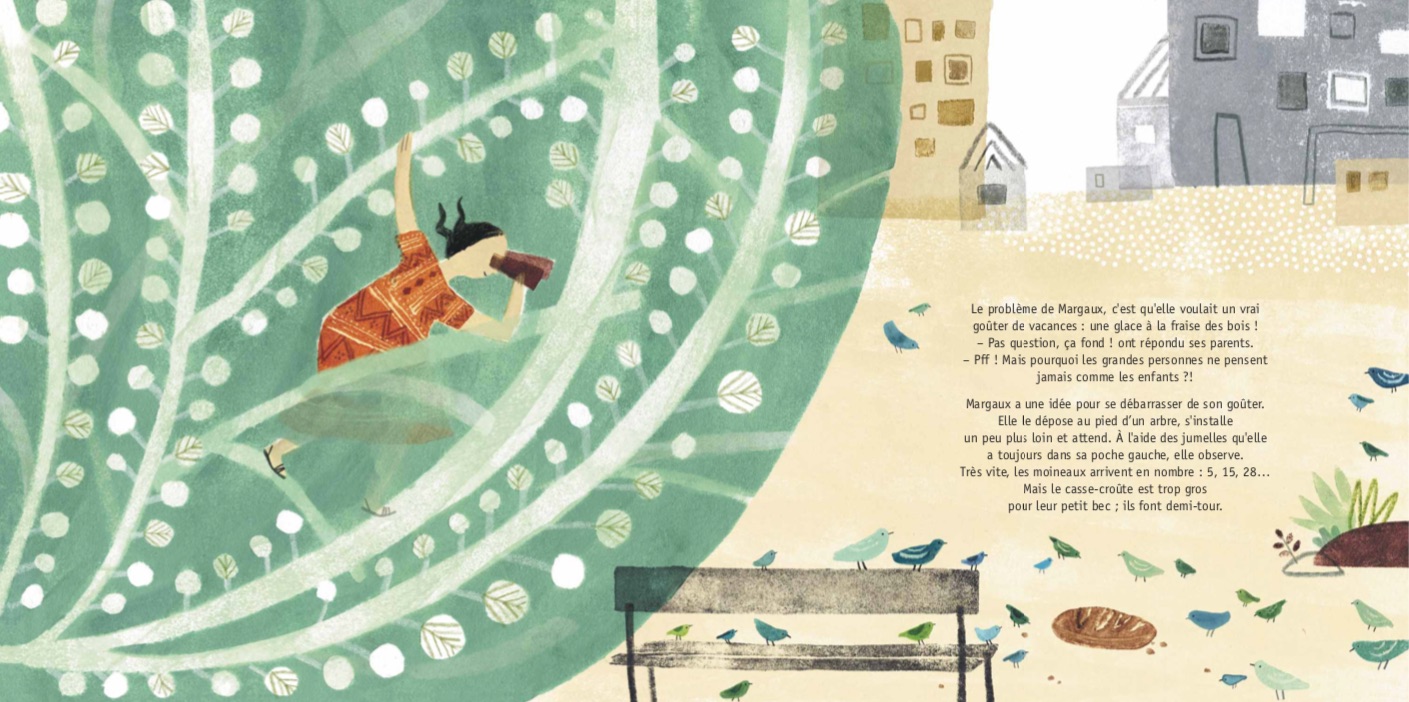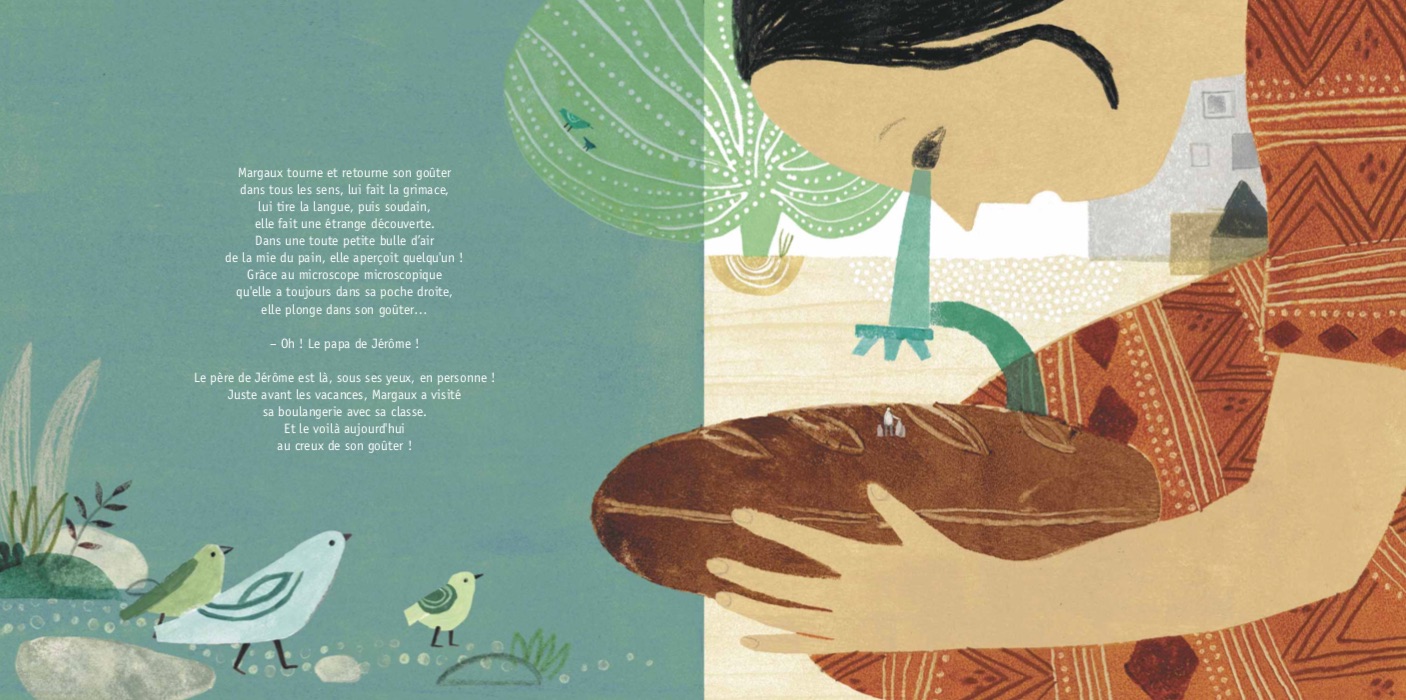 ADD BOOK TO MY SELECTION