Ma Maison Bleue, by Alain Serres, ill. by Edmée Cannard
A little earthling's magical journey around the universe. Zooming in from the farthest reaches of the galaxy to a small planet, the narrator identifies continents bursting with life, then his own country, his city, his home and finally his bedroom, which is also blue.
This imaginative odyssey ends up inside the child's own heart, which contains everything he loves: his family, humanity, the whole world . . . and the starry universe of course.
Edmée Cannard's fascinating illustrations burst out in two quadriptychs, giant life frescoes.
Hardcover picture book, 23.5 x 30 cm, 40 pages
Rights sold: Spanish (world), Portuguese (Brazil)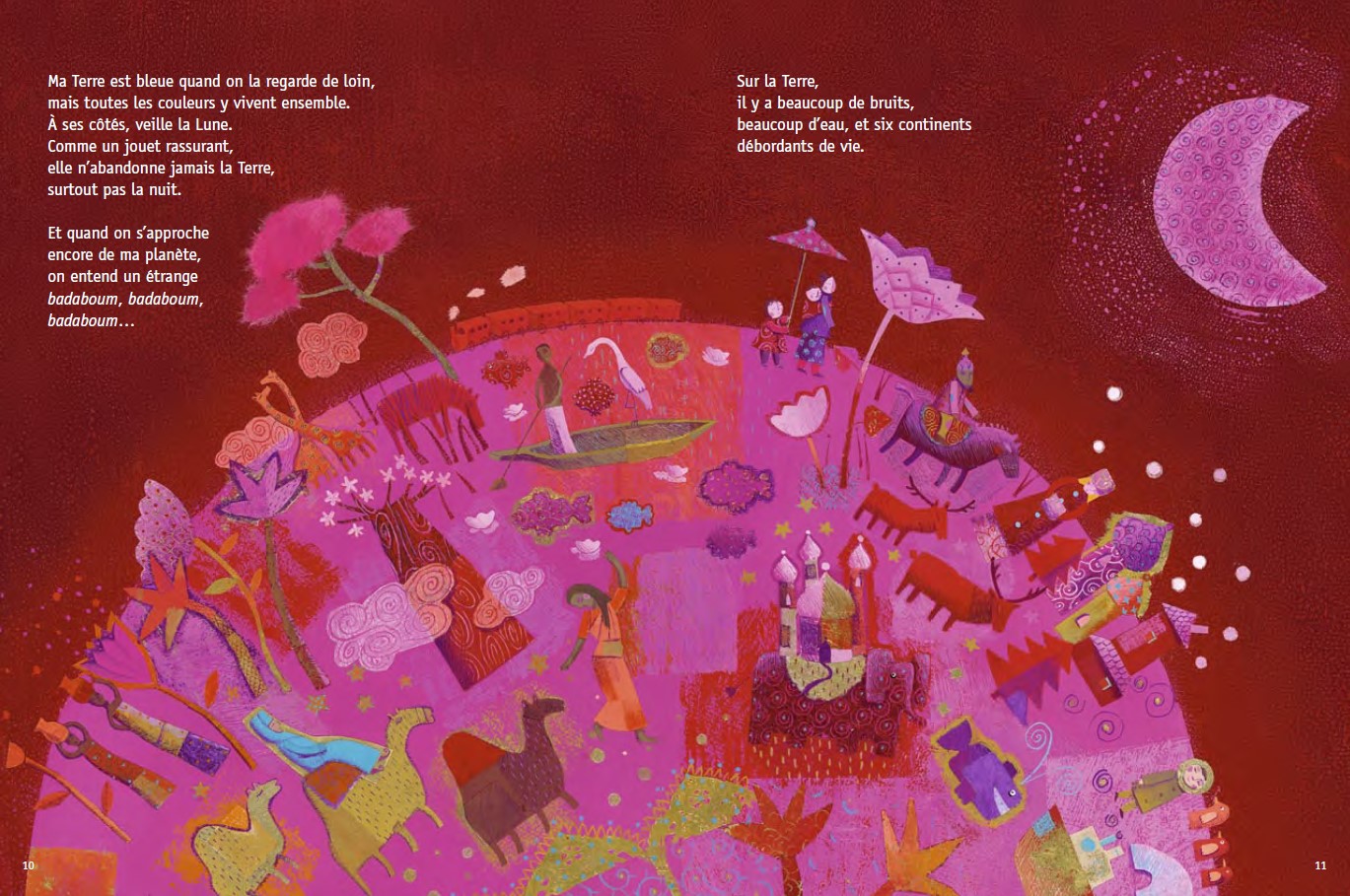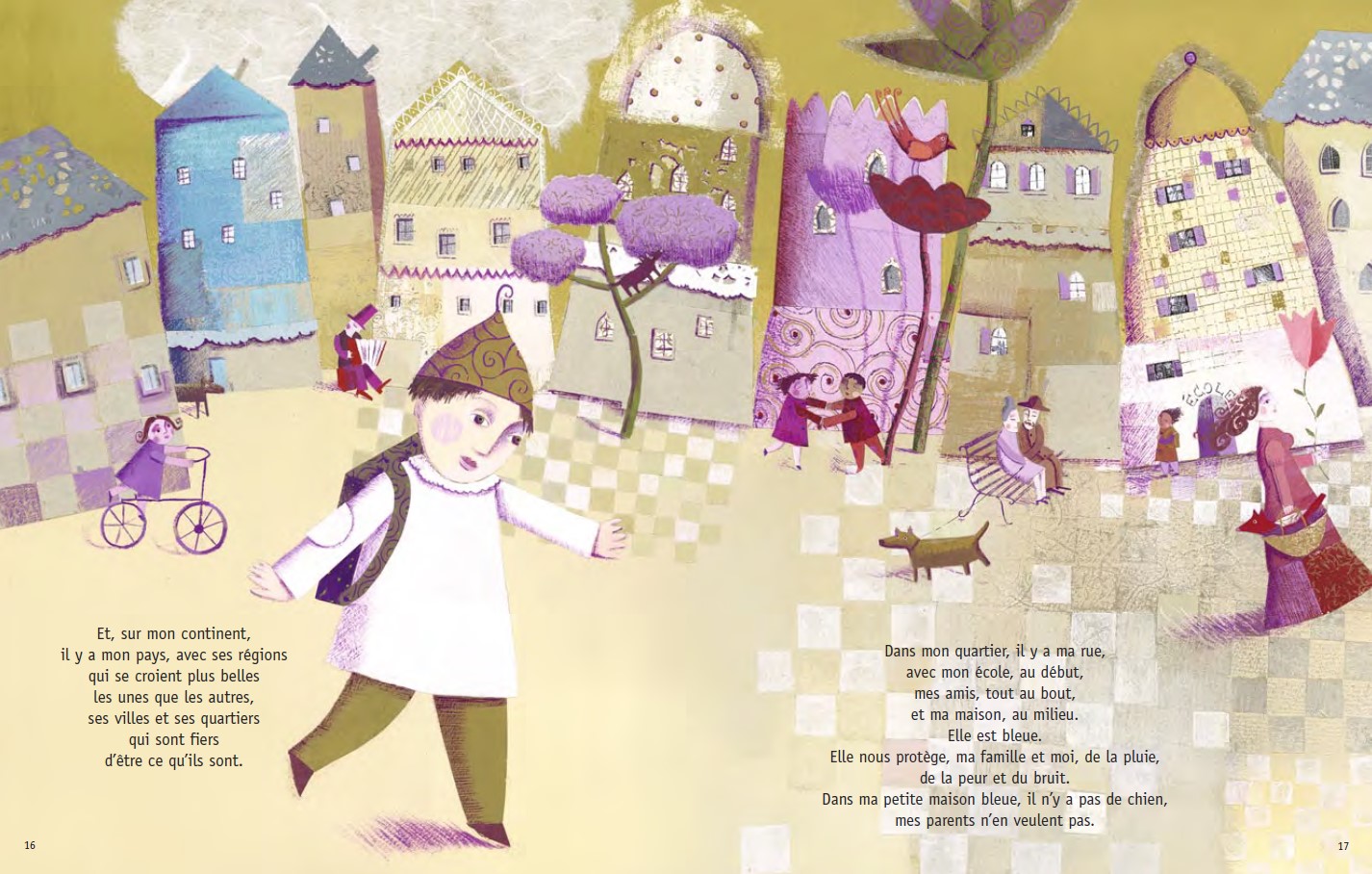 ADD BOOK TO MY SELECTION