For Girl's Rights to an Education
Malala pour le droit des filles à l'éducation, by Raphaële Frier and illustrated by Aurélia Fronty
Malala, the 17- year-old Pakistani girl who was awarded the Nobel Peace Prize in 2014, made a name for herself at the age of 11 for standing up to the Taliban when they tried
to close down girls' schools. In 2012, she found herself in the glare of the world's media after receiving a serious head wound during an assassination attempt by the Taliban. Since this attack, Malala has spoken out in favour of education, in particular at the UN,
and is at the forefront of the struggle against the oppression of girls by Muslim fundamentalists and for their right to education.
48 pages hardcover picture book, 26 x 26 cm
Rights sold: English (North America), German, Korean, Portuguese (Brazil), Romanian, Spanish (World)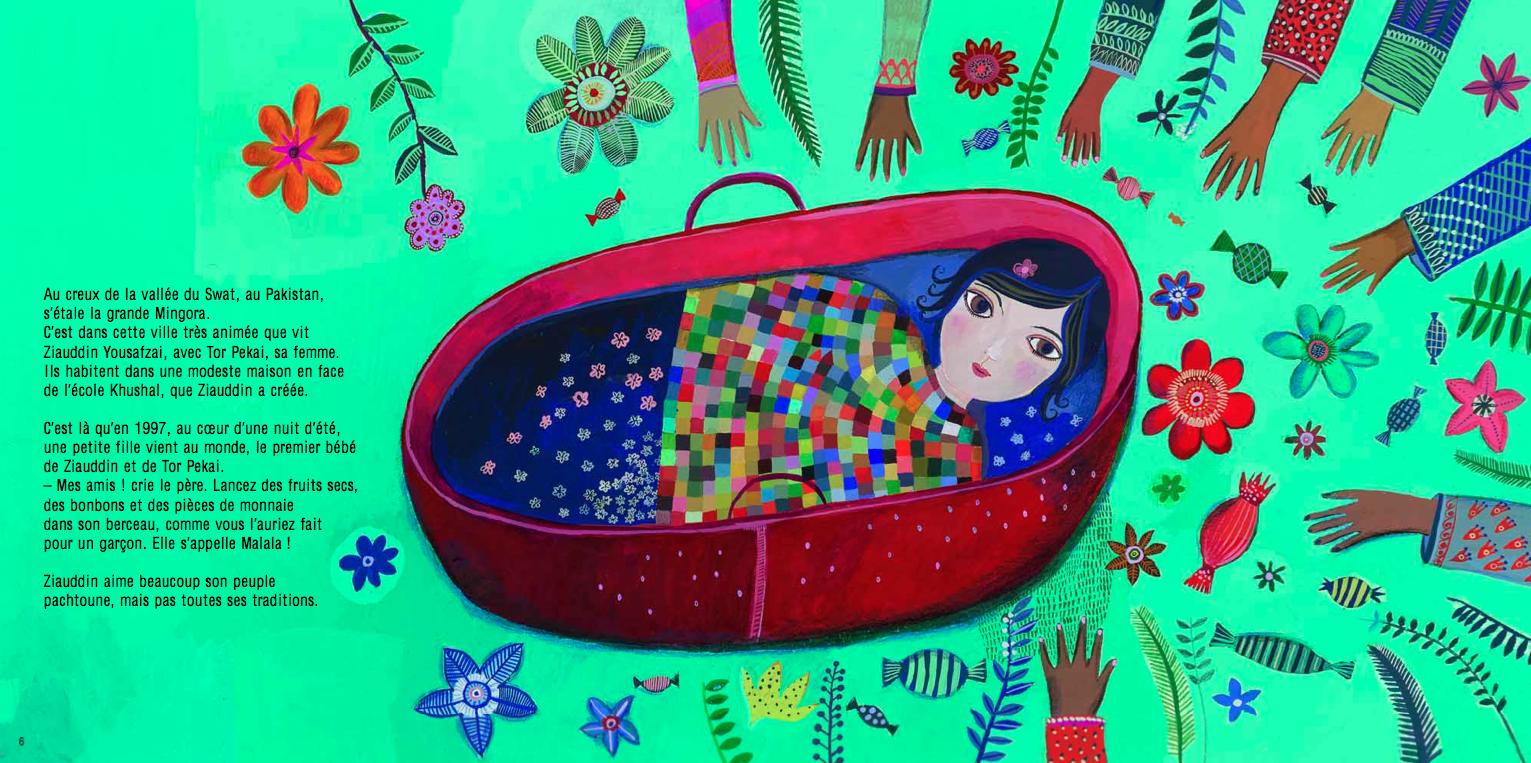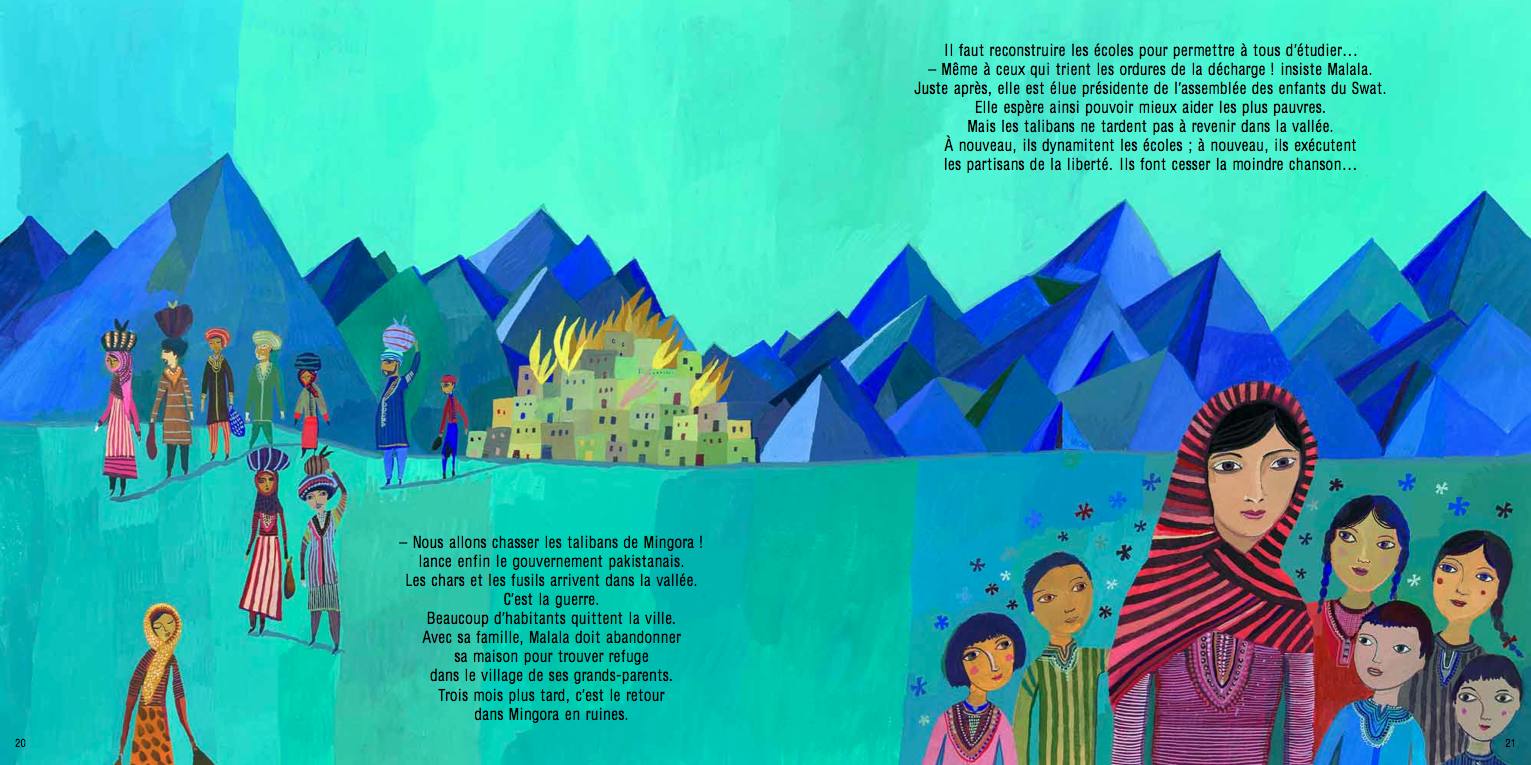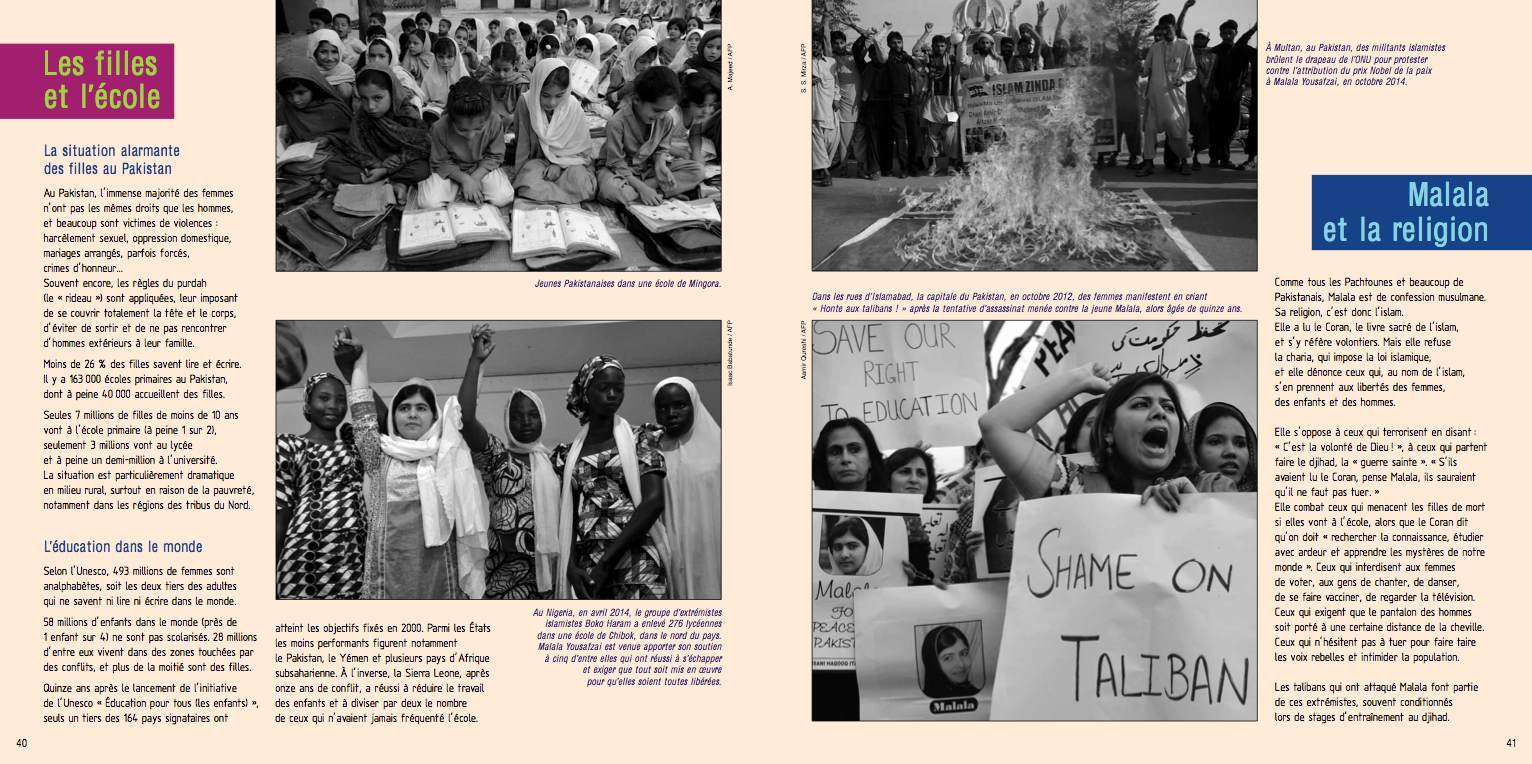 ADD BOOK TO MY SELECTION