J'ai le droit d'être un enfant, by Alain Serres, ill. by Aurélia Fronty
In this brightly coloured picture book, each spread evokes in simple words one of the many rights stated in the International Convention on the Rights of the Child. The images spread over the whole page, creating a dialogue with a factual and articulate text, almost like a slogan. Each page begins in the same way, "I have the right…", simplifying a much more complex text voted by the United Nation in 1989. A dynamic book which puts Child's rights within the reach of the youngest and which completes a series of 3 titles published by Rue du monde on the subject.
26 x 26 cm, 48 pages
See trailer in English HERE
Right sold: Arabic (world), Catalan and Spanish (world), German, Korean, English (Europe, North America & World), Turkish, Portuguese (Brazil), Russian, Simplified and Complex Chinese, Romanian, Japanese, Farsi.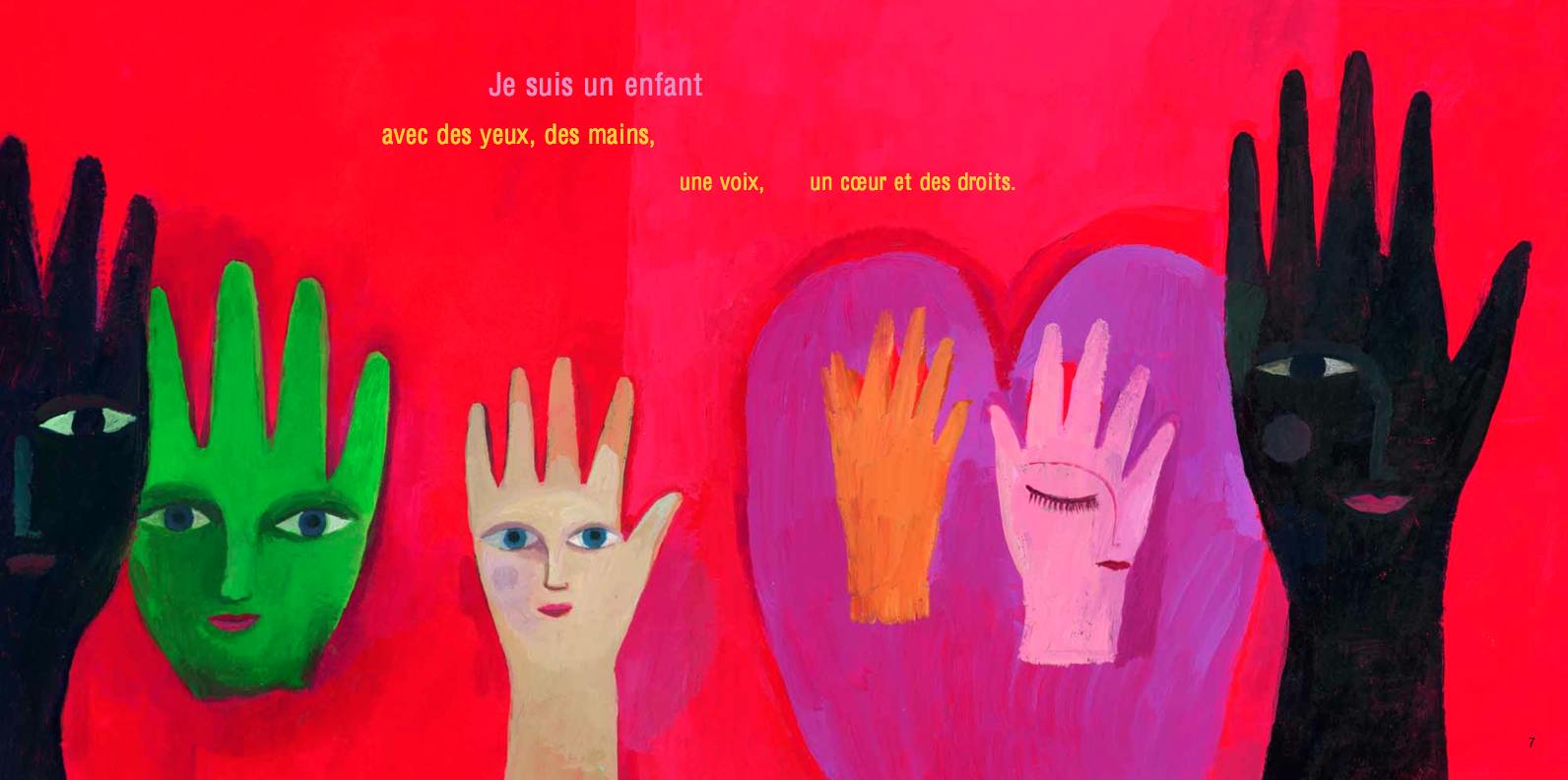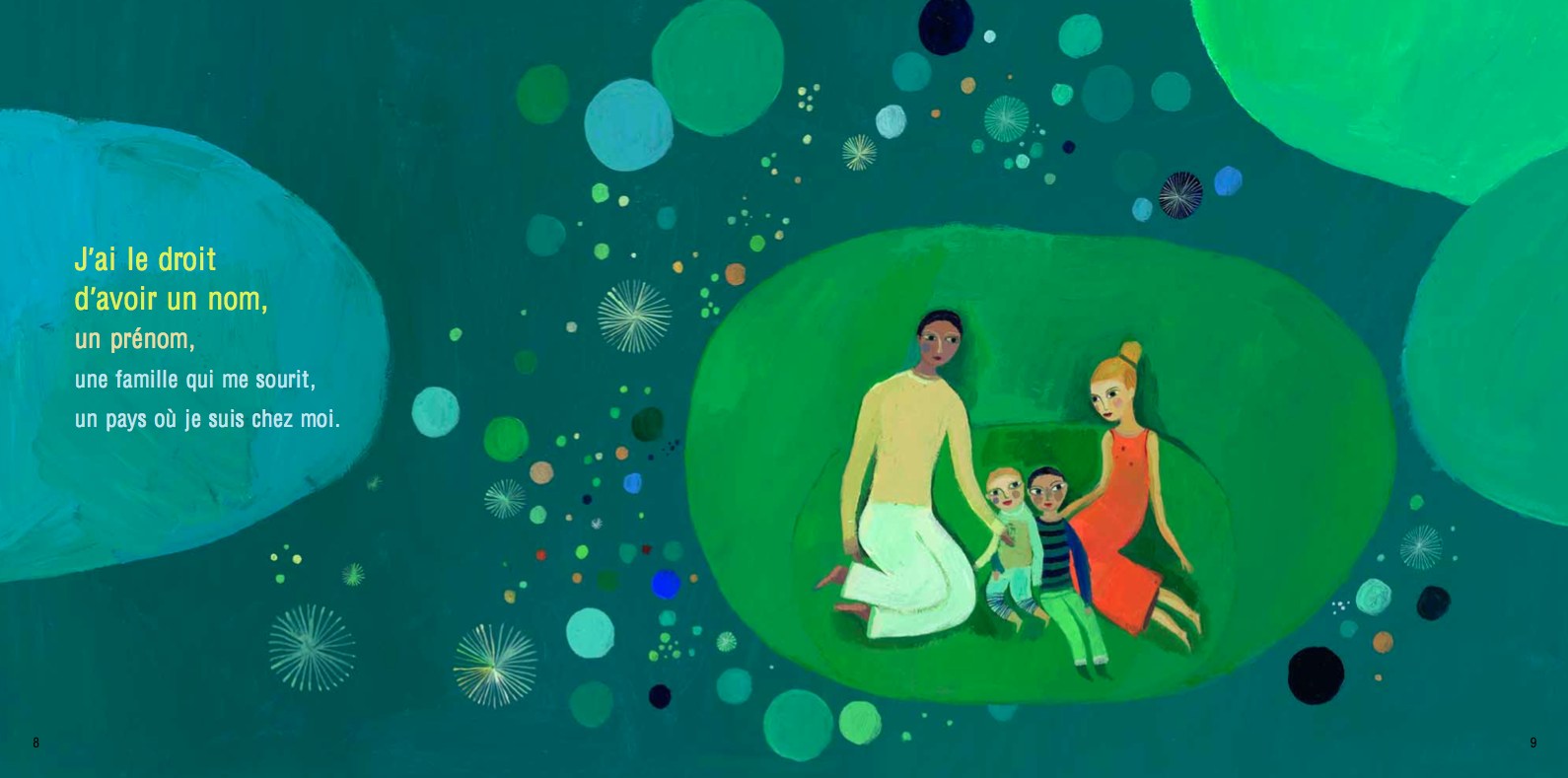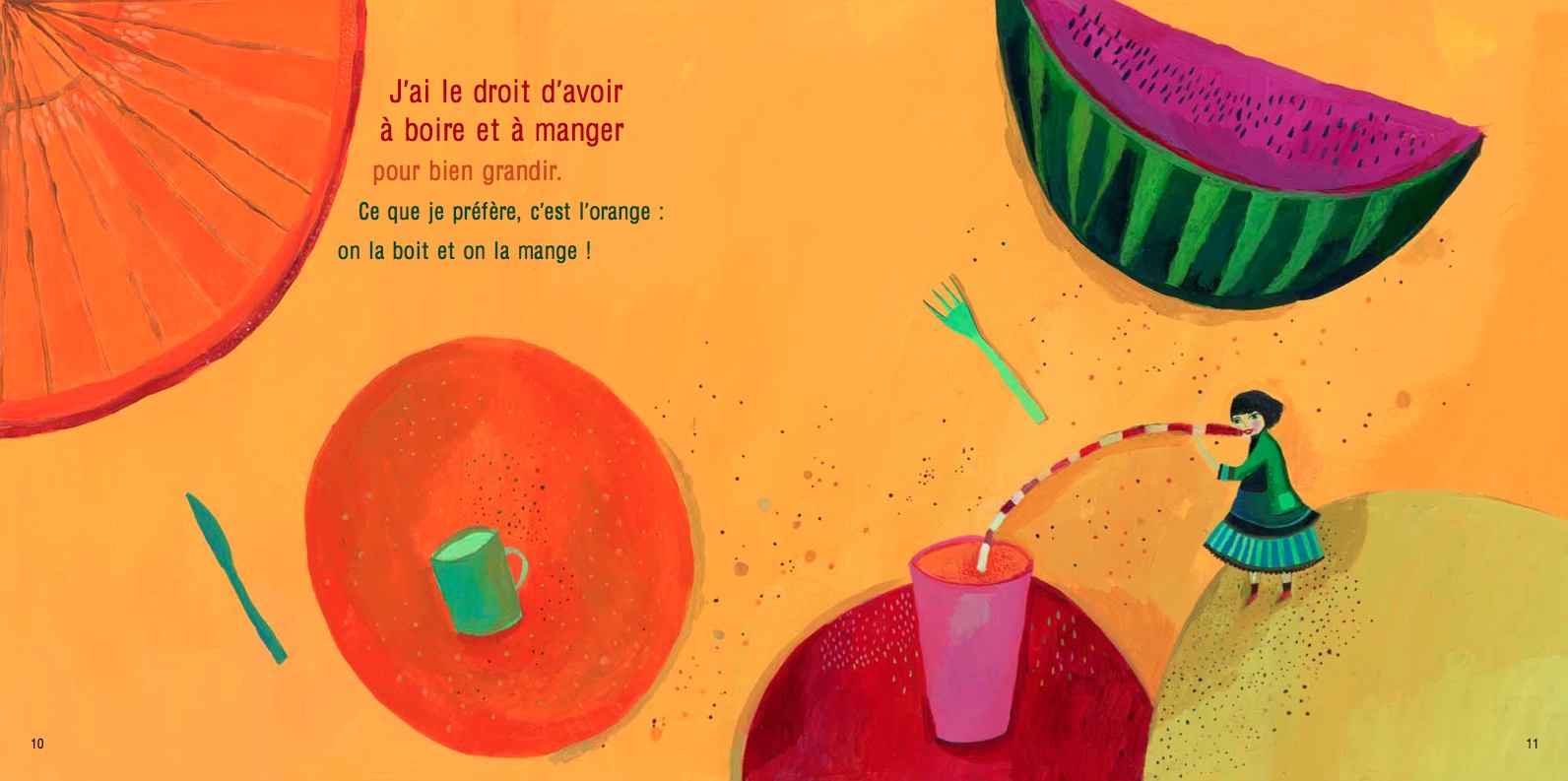 ADD BOOK TO MY SELECTION