Bienvenue en poésie, 30 poems to celebrate birth by various poets and illustrated by Aurélia Fronty
Poets know better than anyone how to weave a cradle of words for new arrivals. They evoke our relationship with nature, the seasons, with grandparents and with other children.
Each poem is illustrated by Aurélia Fronty with an image inspired by natural lace and folk art. A gift for the birth of a child, instead of a cuddly toy. A keepsake to treasure.
Hardcover picture book, 40 pages, 18.5 x 22.8 cm, from birth and for all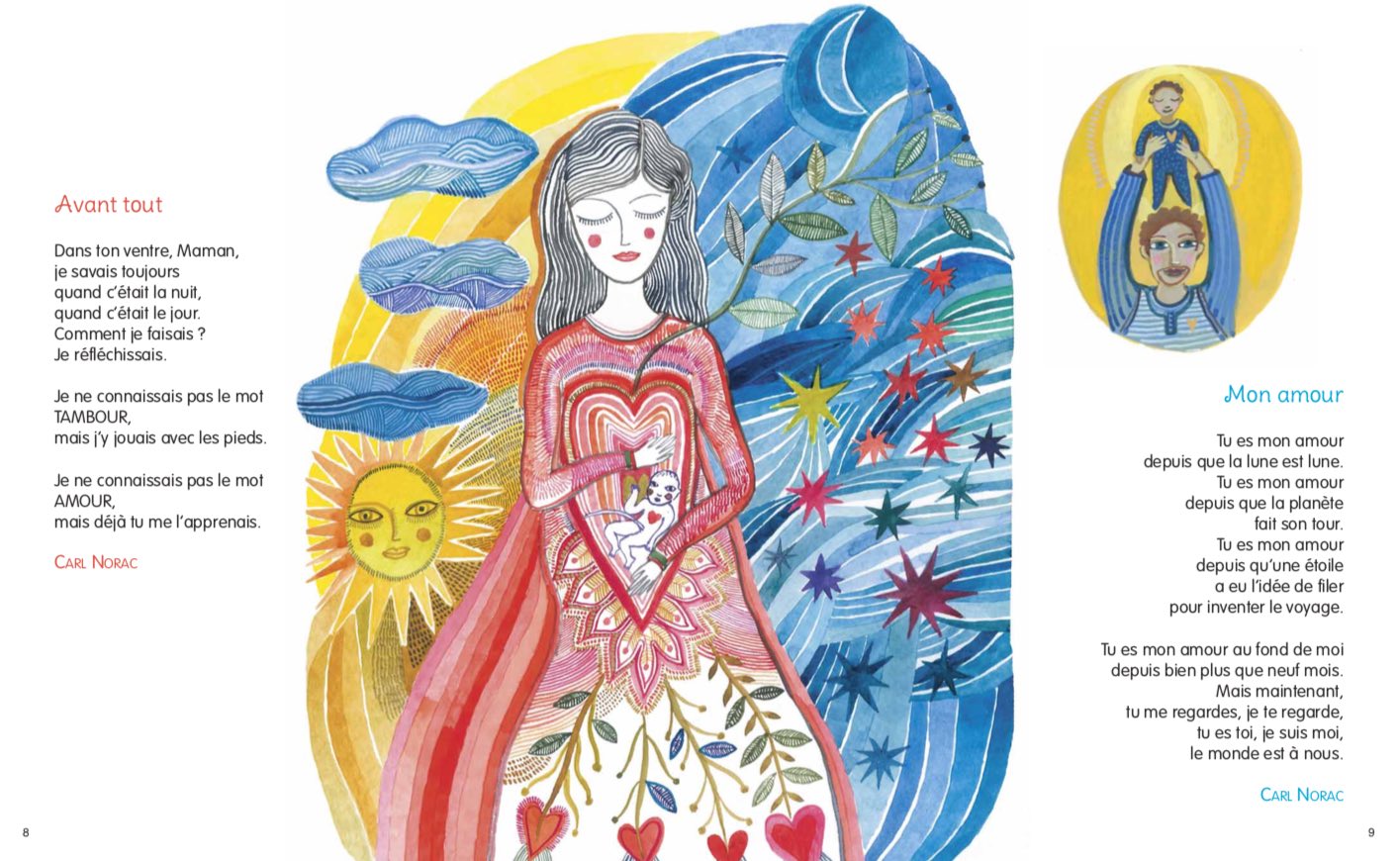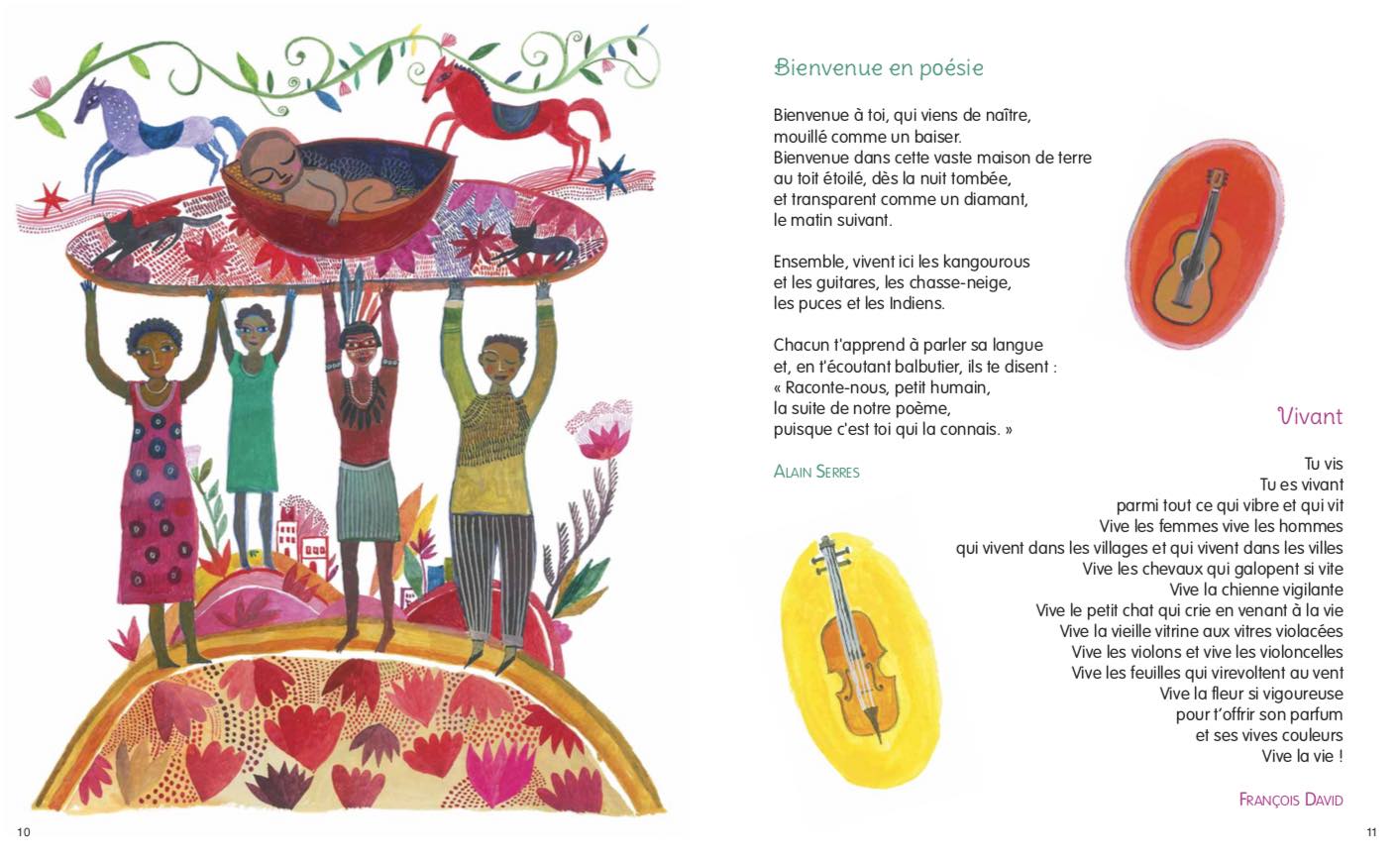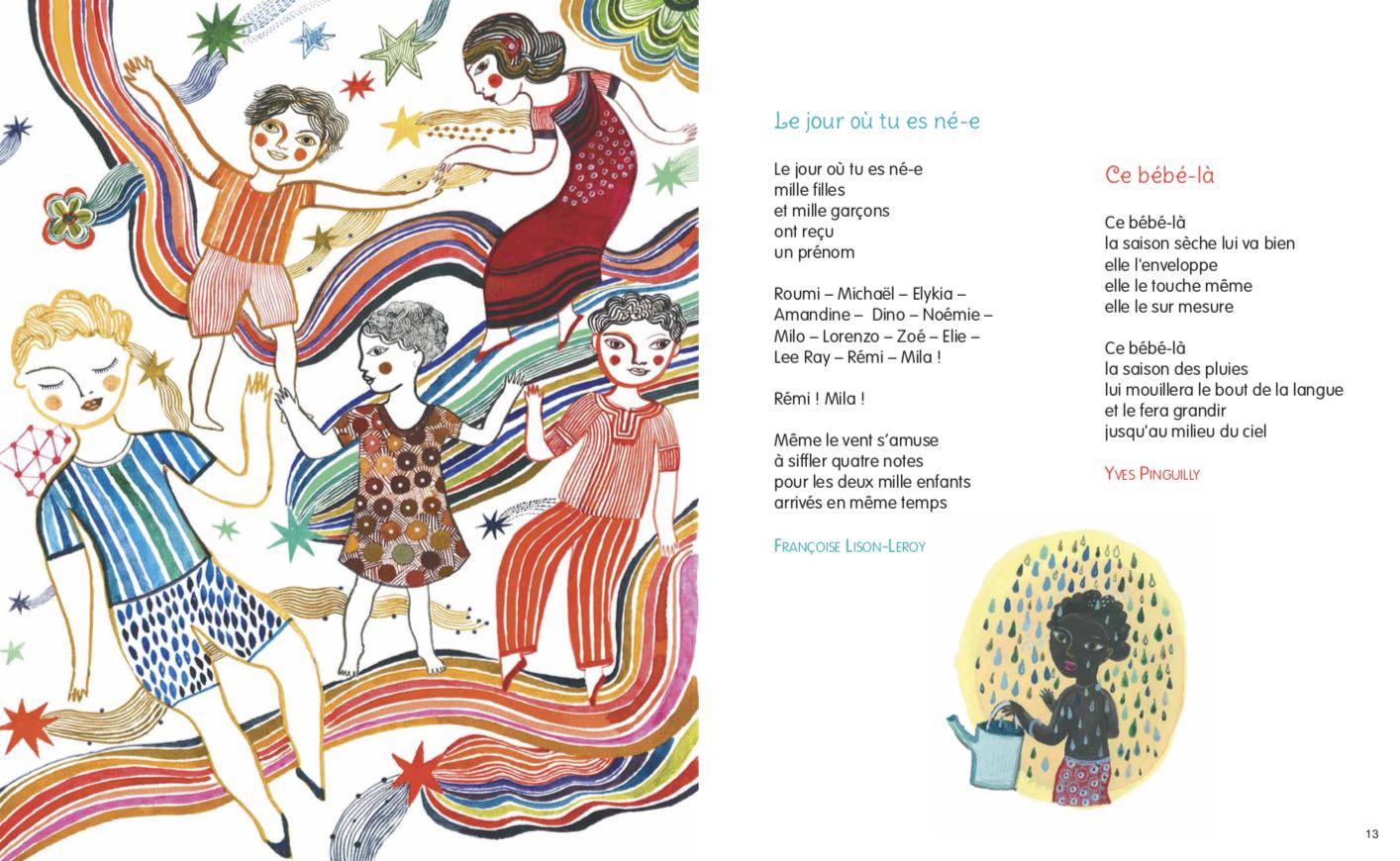 ADD BOOK TO MY SELECTION