Le nouvel arrivant, by Charly Delwart and Delphine Perret
Who is this newly-arrived creature in the house? It does strange things. It has its own logic and rituals.
The narrator observes it with precision and astonishment, without judgement. An original text that evokes the strangeness of a being in its first months of life, and marvelously restores the communication without words which built between the baby and his/her parents. Children will enjoy the fun of this creature that may remind them of a little brother or a little cousin. Adults will rediscover their emotions and, through Charly Delwart's memories, will revive their own. Beware of nostalgia!
Hardcover picture book, 14 x 19 cm, 76 pages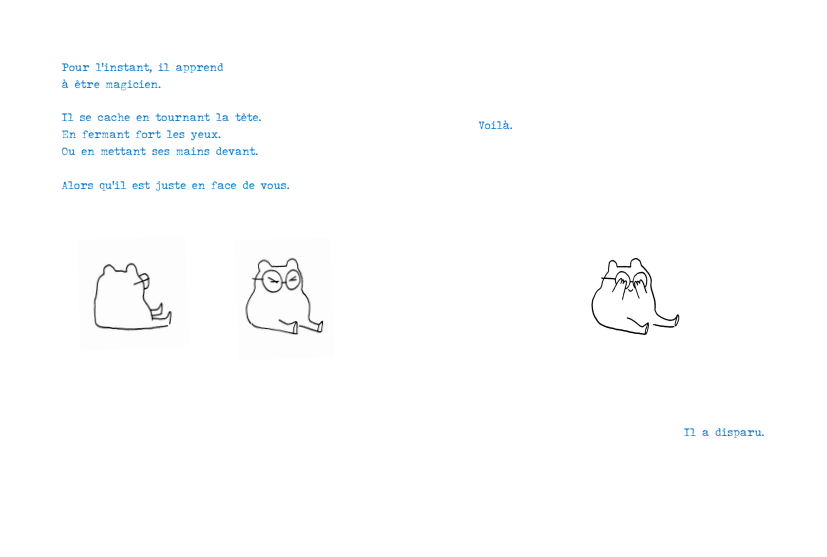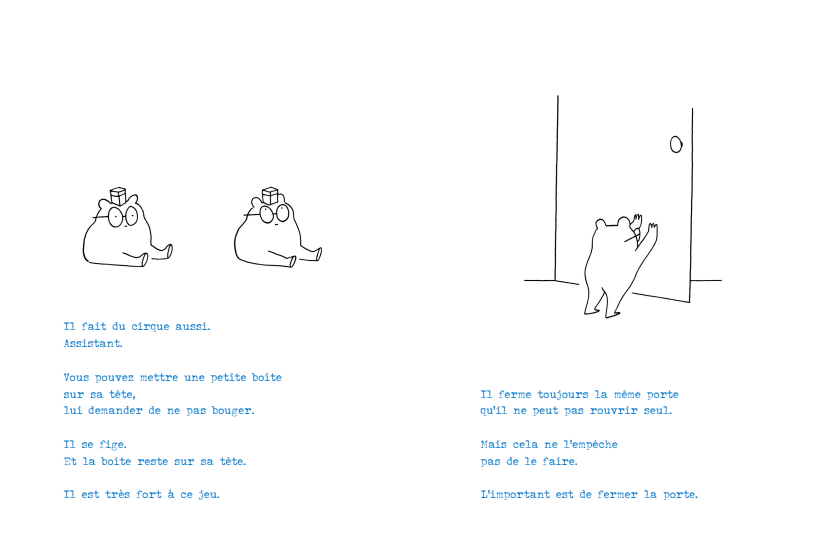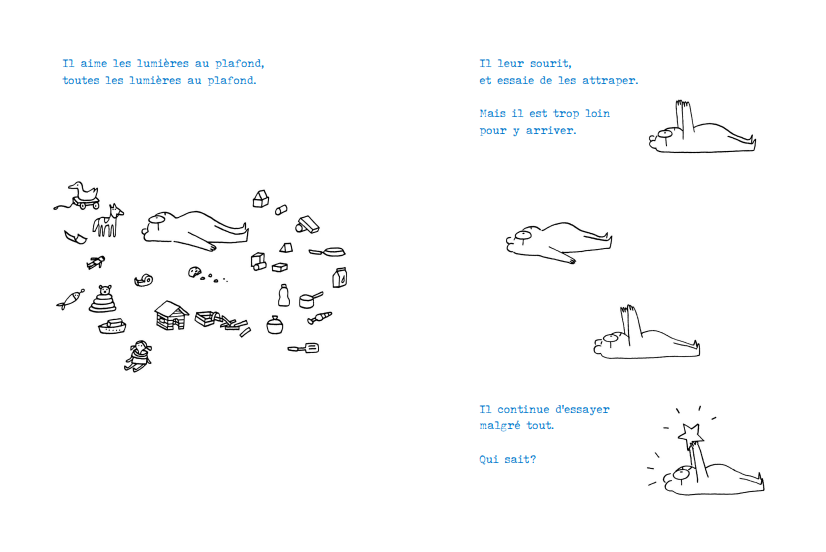 ADD BOOK TO MY SELECTION