Les ateliers de l'illustration et de la création, by Delphine Perret, Photographs by Éric Garault
Delphine Perret has always been fascinated by the link between artistic creation and the artist's studio. Her meeting with the photographer Eric Garault immediately spawned the project to work together on these particular places. Their partnership is closely knit: they visit artist's studios, and while Delphine is chatting with the artist, asking questions and sketching, Eric takes pictures. After the visit, Delphine transcribes the discussion and completes her sketches. She then selects drawings and parts of the dialogue to keep only the main gist. Eric does the same with his pictures. The reader is a silent guest to these enchanting visits and enters with glee into the artists' world.
The illustrators: Beatrice Allemagna, Gilles Bachelet, Betty Bone, Anne Brouillard, Loren Capelli, Benjamin Chaud, Kitty Crowther, Rebecca Dautremer, Gaëtan Dorémus, Amélie Fontaine, Loïc Froissard, Michel Galvin, Bruno Heitz, Emmanuelle Houdart, Benoît Jacques, Martin Jarrie, Joëlle Jolivet, Magali Le Huche, Adrien Parlange, Aurore Petit, Vincent Pianina, François Place, Anouk Ricard, François Roca.
Hardcover book, 25 x 21 cm, 248 pages for all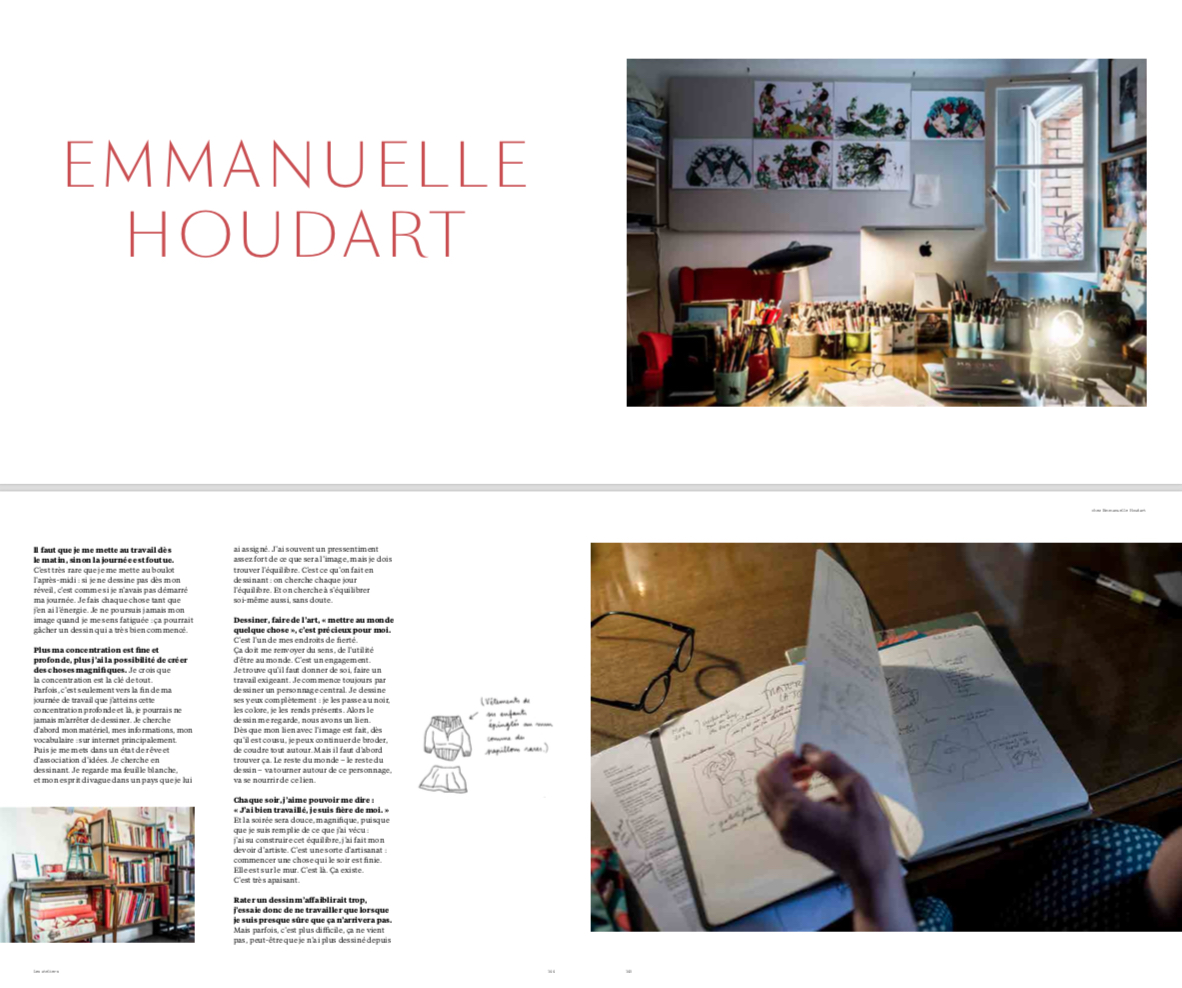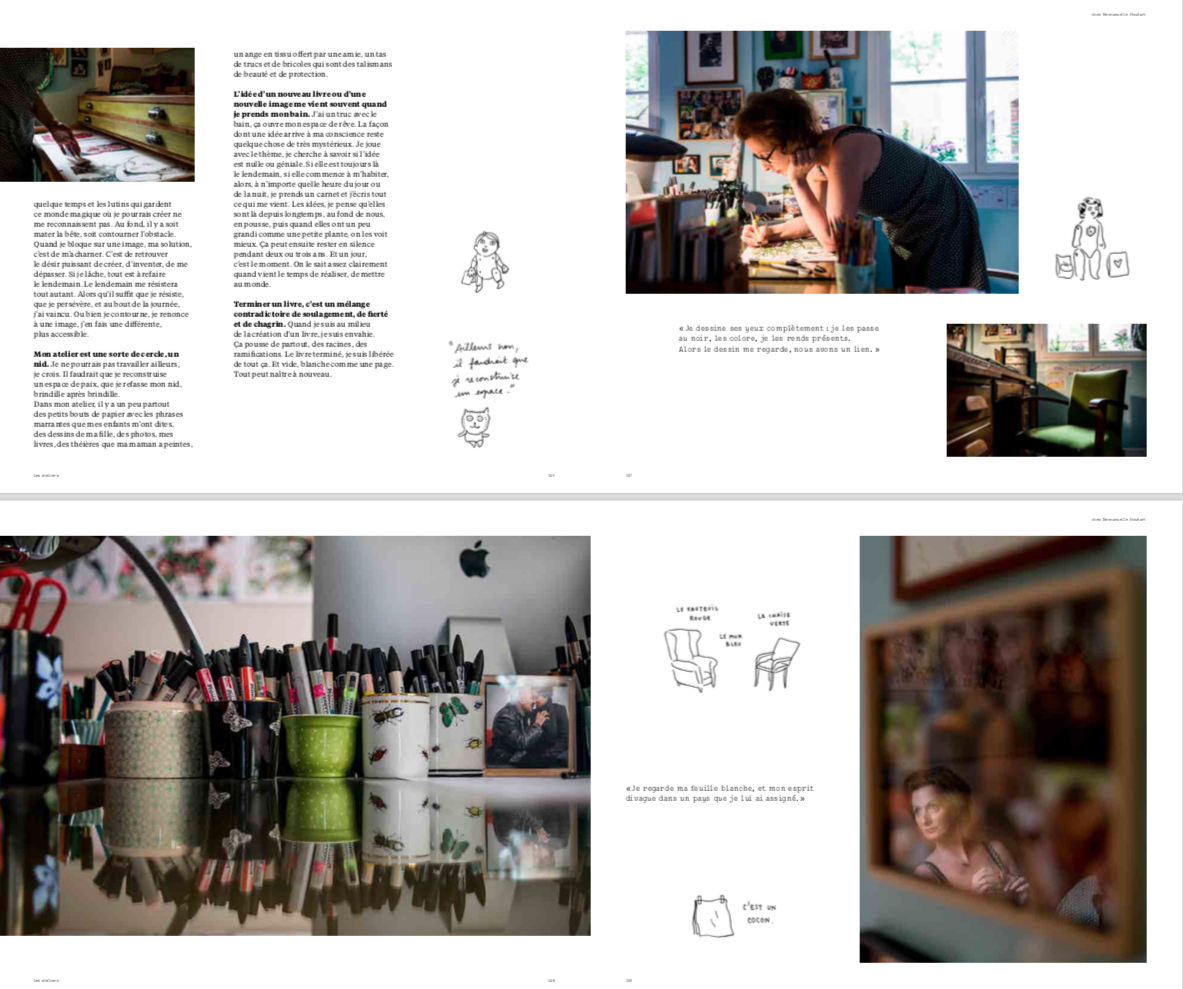 ADD BOOK TO MY SELECTION