Bigoudi, by Delphine Perret, illustrations by Sébastien Mourrain
Well settled in their daily routine, an old lady and her dog pace up and down the immensity of the city. But can life remain quiet forever? Every day is made of small rituals for Curly Polly, an energetic retired lady, and her dog Alphonse: a stop at Luigi's café, a walk in the park, tea-poker at Beatrix's place. Until one day Alphonse draws his last breath. Curly Polly decides to stop seeing people. What's the use of caring for them, if to end losing them like Alphonse? But small spots of humanity, warm and cosy, lie at the heart of the buzzing city, an evocation of New York City here.
A picture book to tackle with humour and relevance the topics of affection and mourning.
Hardcover picture book, 40 pages, 18 x 24 cm
Rights sold: Spanish (Spain and Latin America), Korean, Italian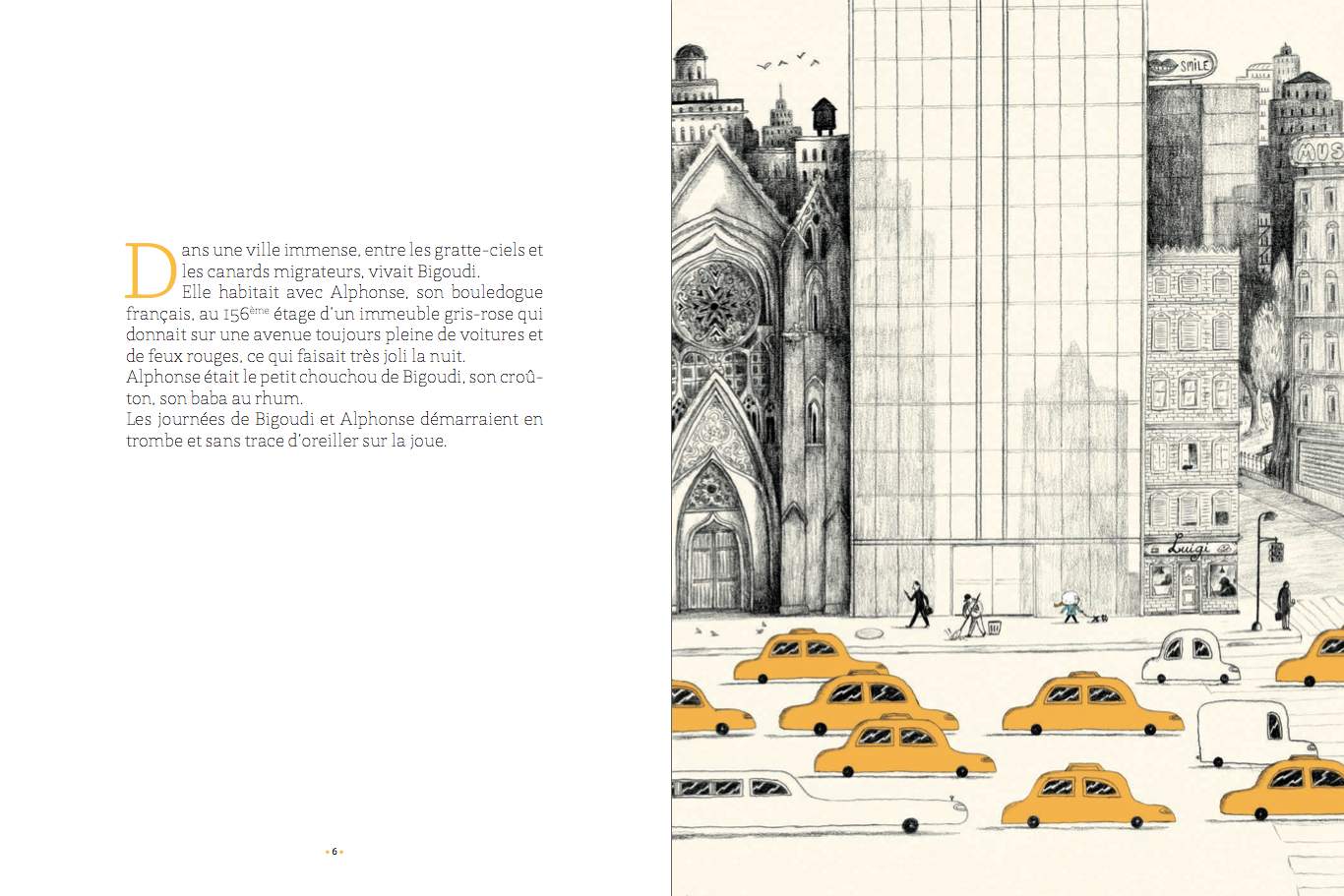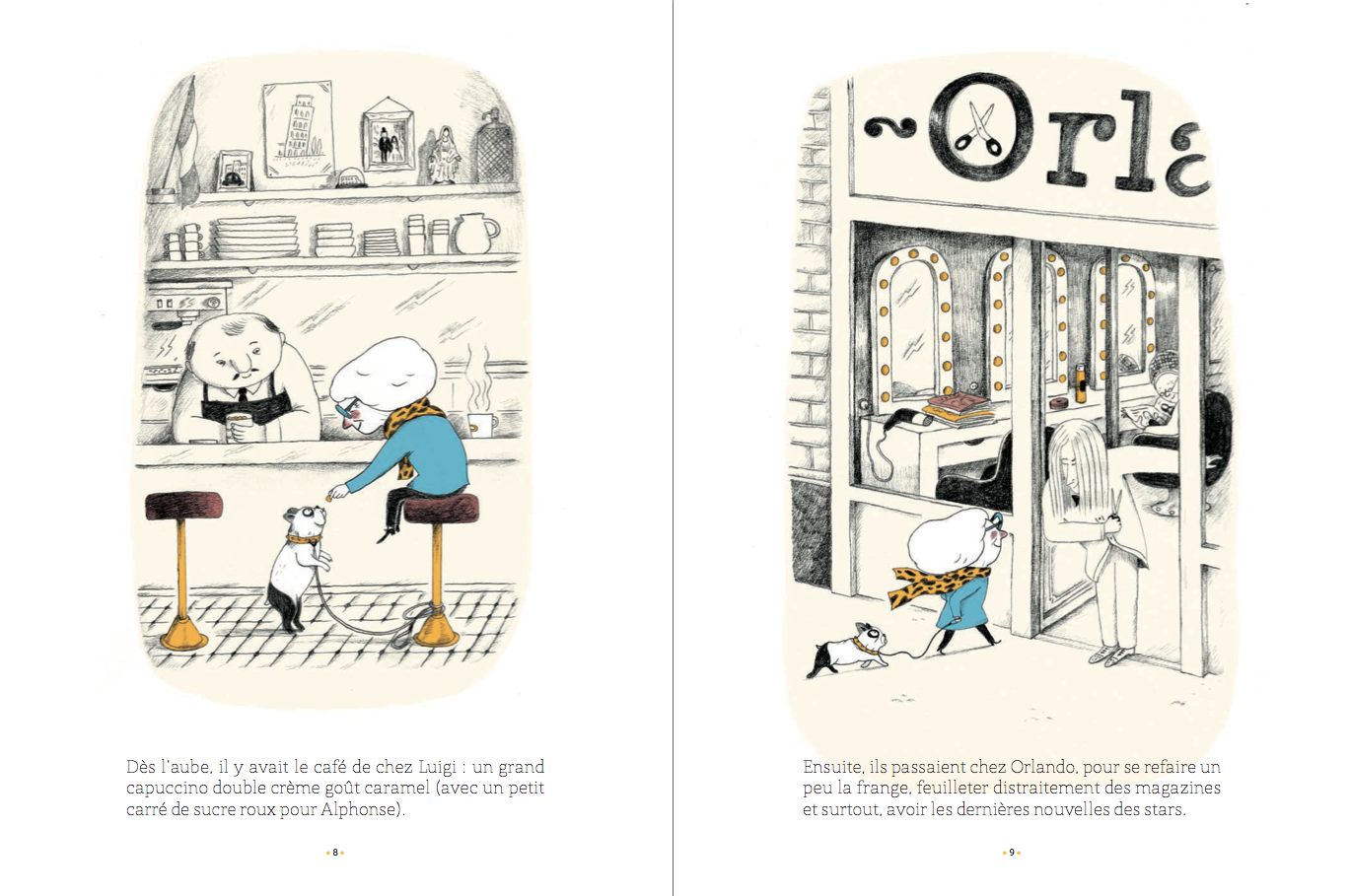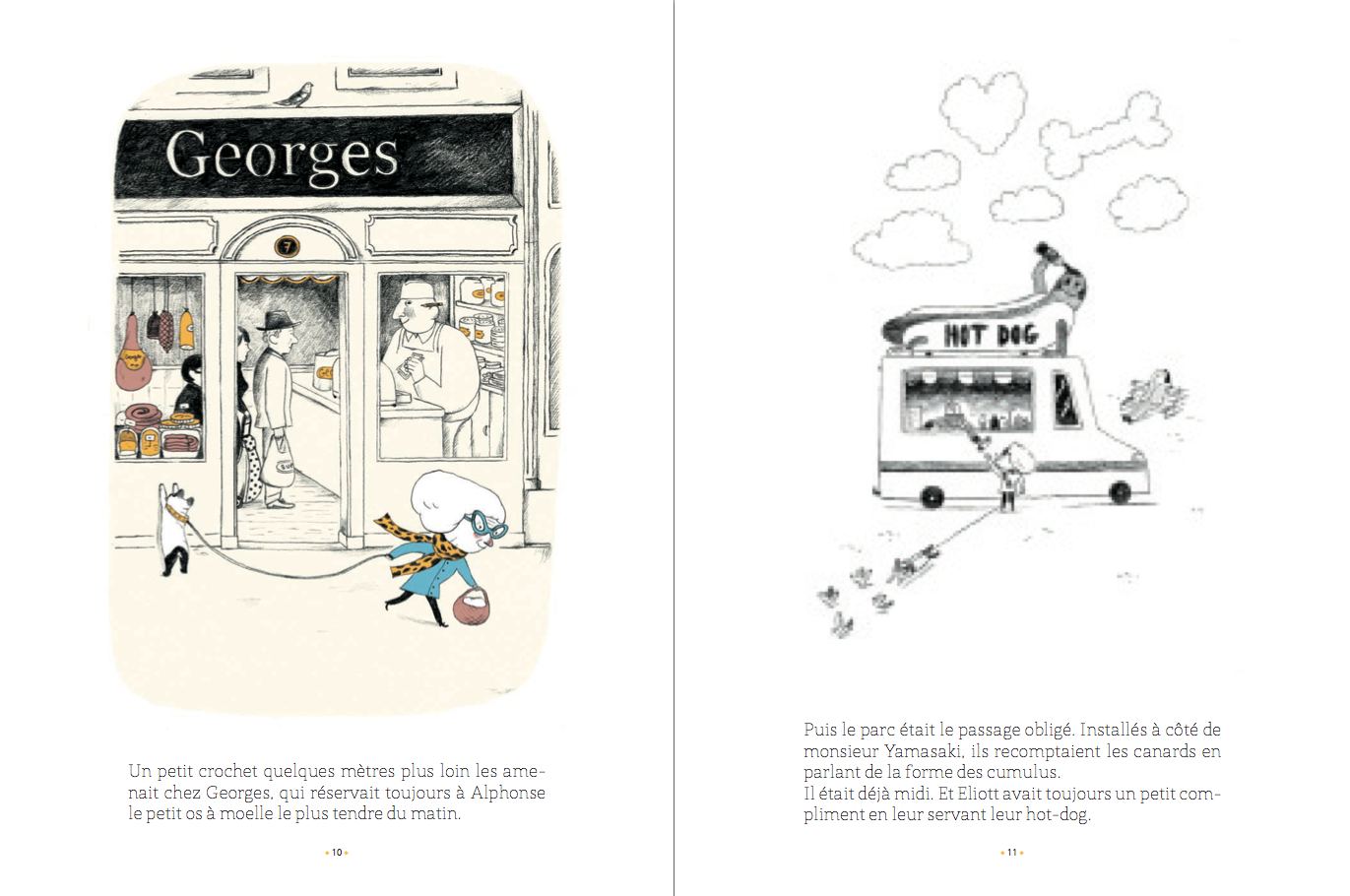 ADD BOOK TO MY SELECTION