Vezovele Tupoleck, by Delphine Perret
Vezovele is an alien who loves to change shape and colour. One day, he's a pineapple and the other, a plant. That's how it is. Vezovele is passionate about human beings. When he travels to Earth, he always brings back souvenirs like objects, songs and cooking recipes that he loves sharing with his friends: Yelena, the tiny people from Pjozka, Juto and Stoï and especially, Mister Nail, the astronaut with whom he loves to explore planets.
This picture book contains three little, funny, sweet and mischievous stories. Delphine Perret has a tremendous talent to tell and enhance the small things with intelligence, gentleness and humour.
Hardcover picture book, 15 x 22.5 cm, 40 pages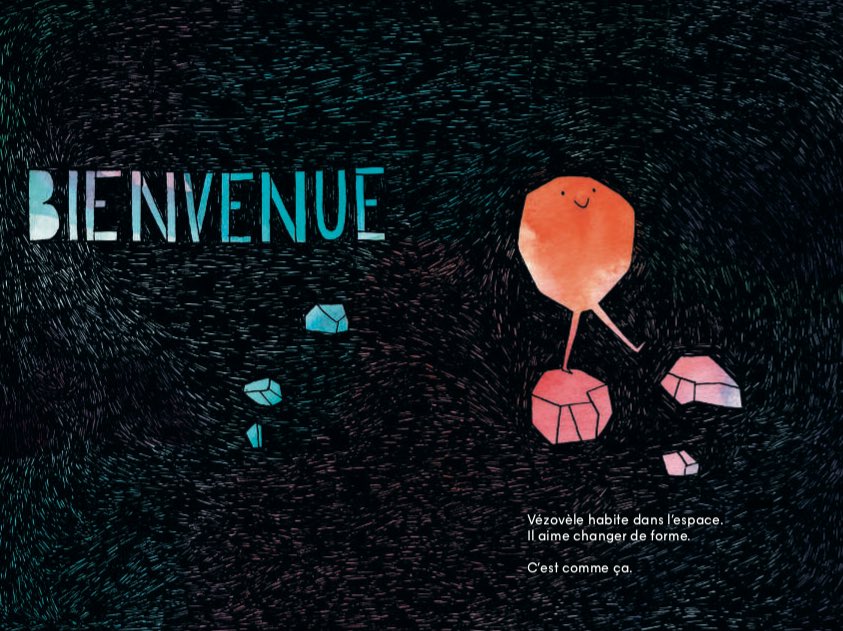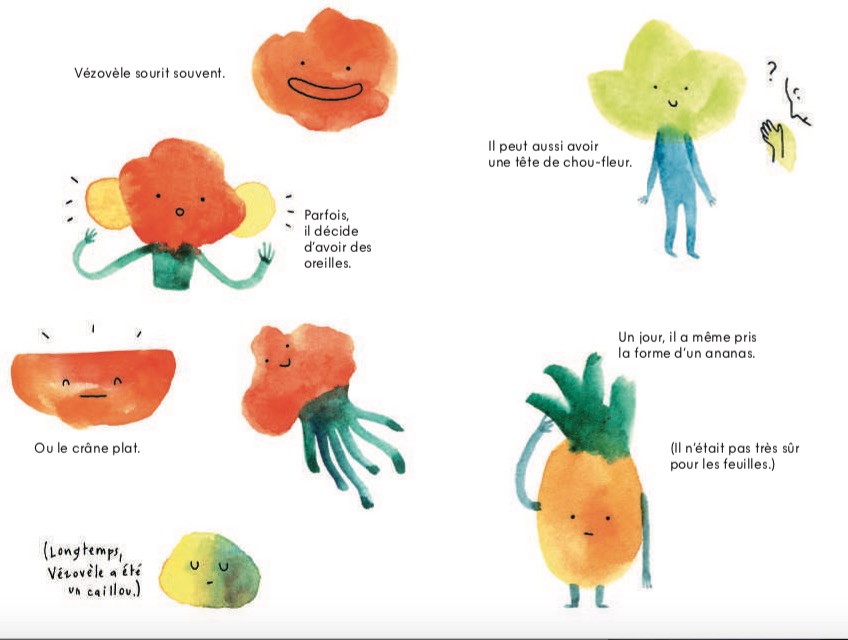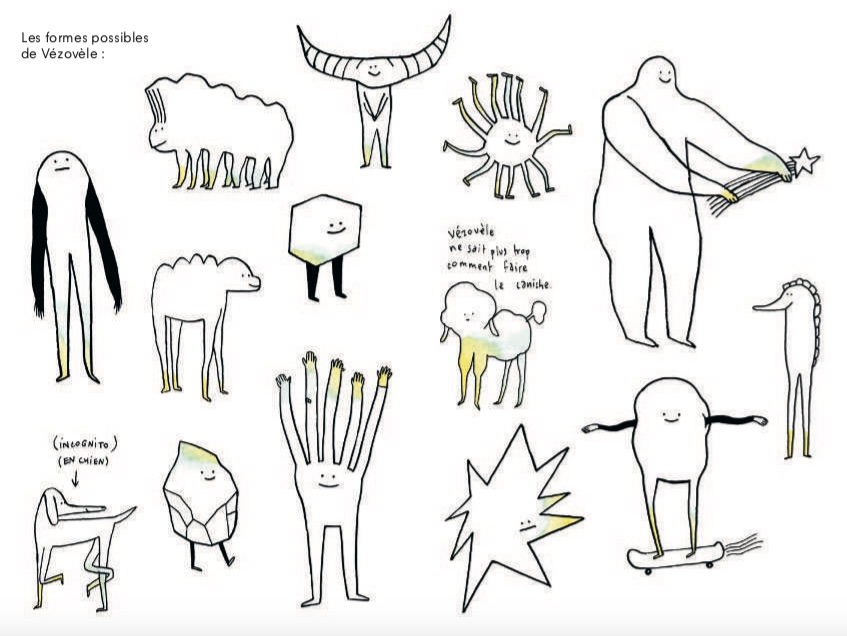 ADD BOOK TO MY SELECTION