Vezovele Tupoleck, by Delphine Perret
Vezovele is an alien who loves to change shape and colour. One day, he's a pineapple and the other, a plant. That's how it is. Vezovele is passionate about human beings. When he travels to Earth, he always brings back souvenirs like objects, songs and cooking recipes that he loves sharing with his friends: Yelena, the tiny people from Pjozka, Juto and Stoï and especially, Mister Nail, the astronaut with whom he loves to explore planets.
This picture book contains three little, funny, sweet and mischievous stories. Delphine Perret has a tremendous talent to tell and enhance the small things with intelligence, gentleness and humour.
Hardcover picture book, 15 x 22.5 cm, 40 pages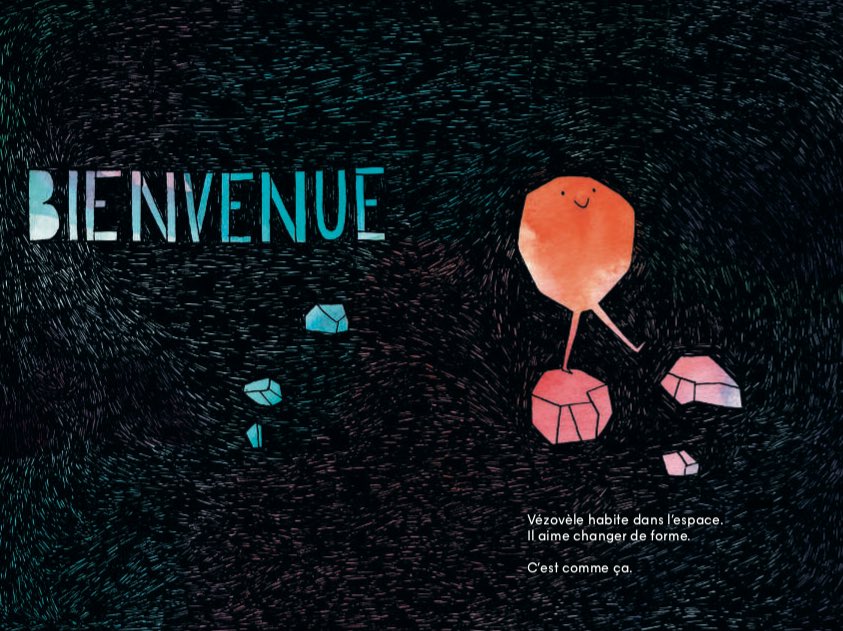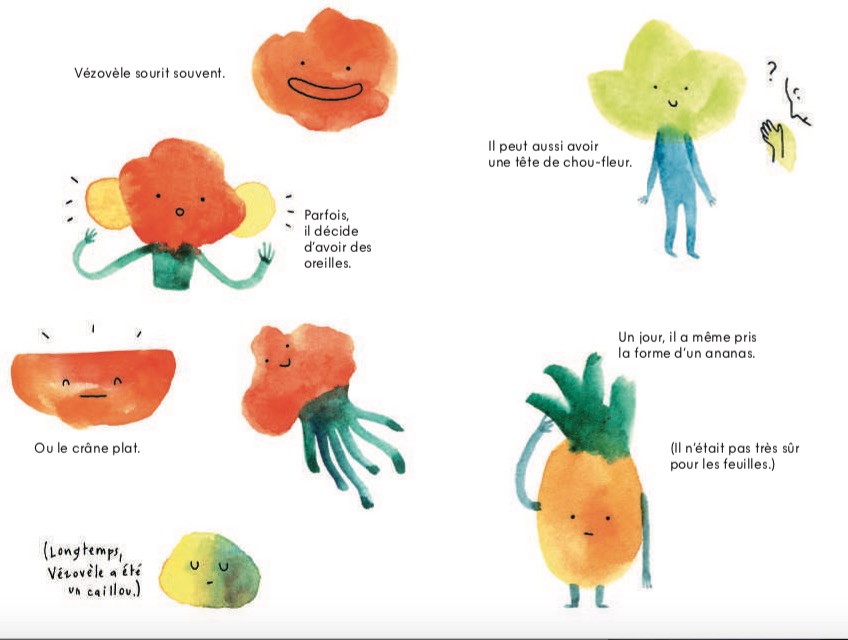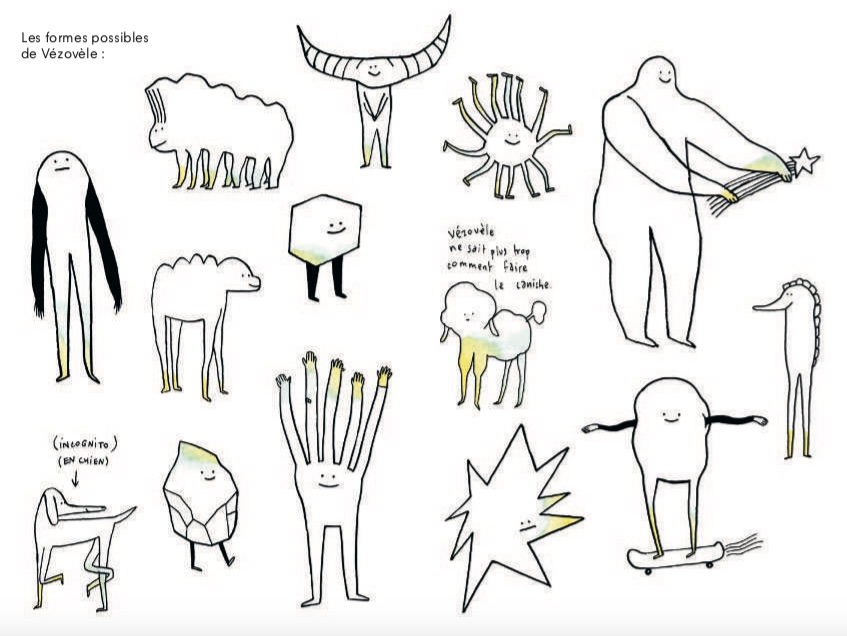 A review by the picture book specialist Sophie Van der Linden
[…] Everything that has long been of interest in children's books is there: free and light drawings, representations of houses in cross-section, falsely documentary illustrations, addresses to the reader, etc.  But there is also a hero who constantly changes his appearance and register, which is, all the same, quite contradictory to the idea of identification with the character that is one of the fundamentals of children's literature. And then there are the backgrounds caulked with black lines, sketching an unfathomable nothingness. This balance, between the known and the unknown, between softness and roughness, between the familiar and the singular, is precisely what makes children's books exceptional.
Delphine Perret, in perfect mastery of her art – in her line, in her composite narration, in her chiselled and rhythmic language (the recurrent "C'est comme ça" which comes after an admirable return to the line), in her colours as transparent as they are deep – unfolds here her eminently childlike universe; tender and playful.
ADD BOOK TO MY SELECTION