Björn, une vie bien remplie, by Delphine Perret
Summer is here! In the forest, Björn and his friends are back for six stories, as funny as they are delicate. The animals try out human activities, and Björn chooses the one he likes most: doing nothing.
The weather is mild outside, summer has come. In the forest, Bjorn the delicate and lazy bear and his friends – the hare, the owl, the badger, the tit… – try out human activities. They manufacture tickets to go and see an exhibition, collect trash left behind by the humans, play hide and seek with an ornithologist, open a restaurant, and even think about writing a book! But when the unexpected arises, such as the fall of a beautiful red leaf or the arrival of rain, Björn stops everything he's doing. Because the most important thing to do is to contemplate those tiny things in which all the beauty of the world resides.
Björn, the endearing bear is back to make us appreciate the little details that will bring us great joy, in black fine illustrations on full yellow pages.
Hardcover picture book, 64 pages, 15 x 21 cm
Rights sold: Italian, Korean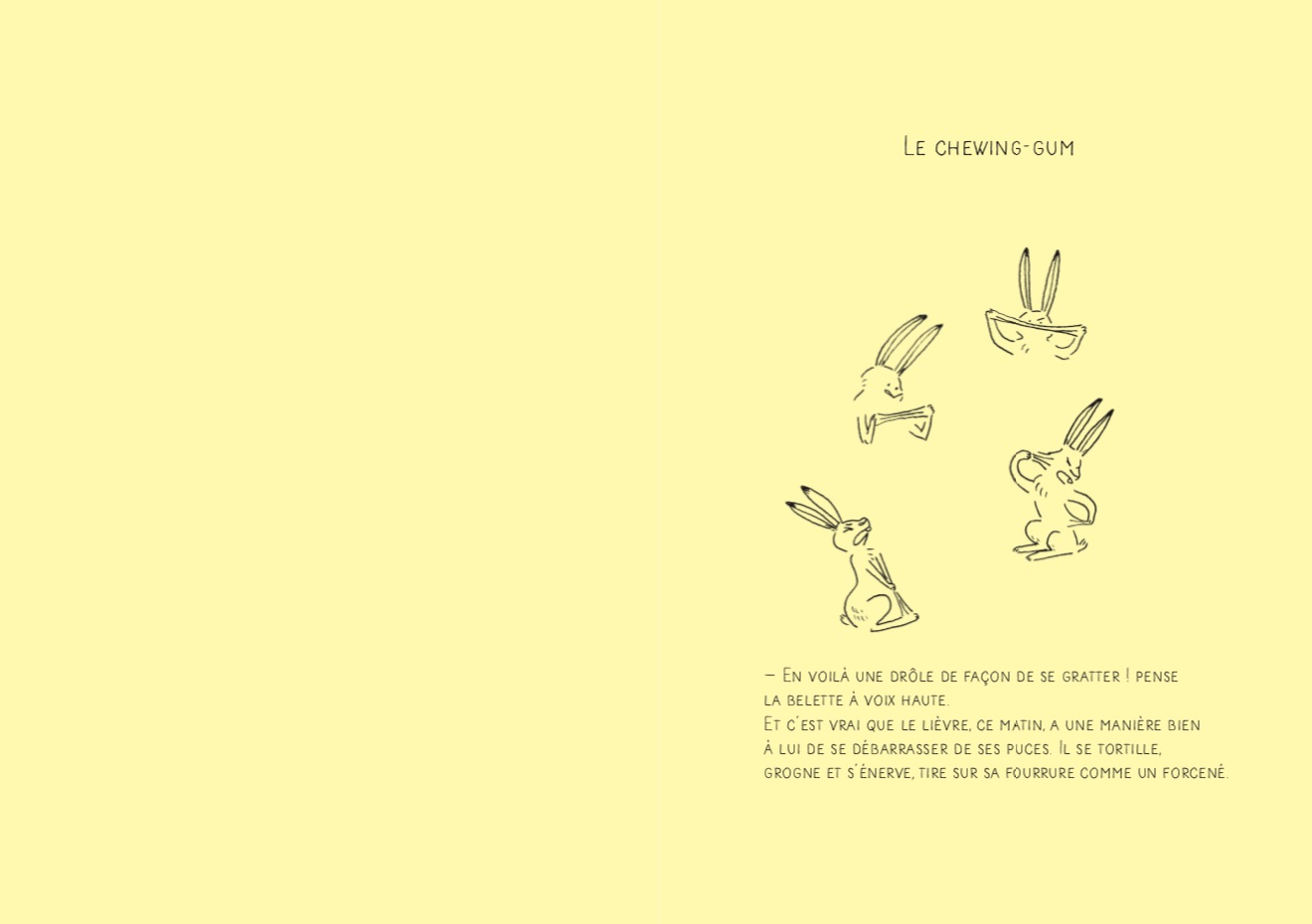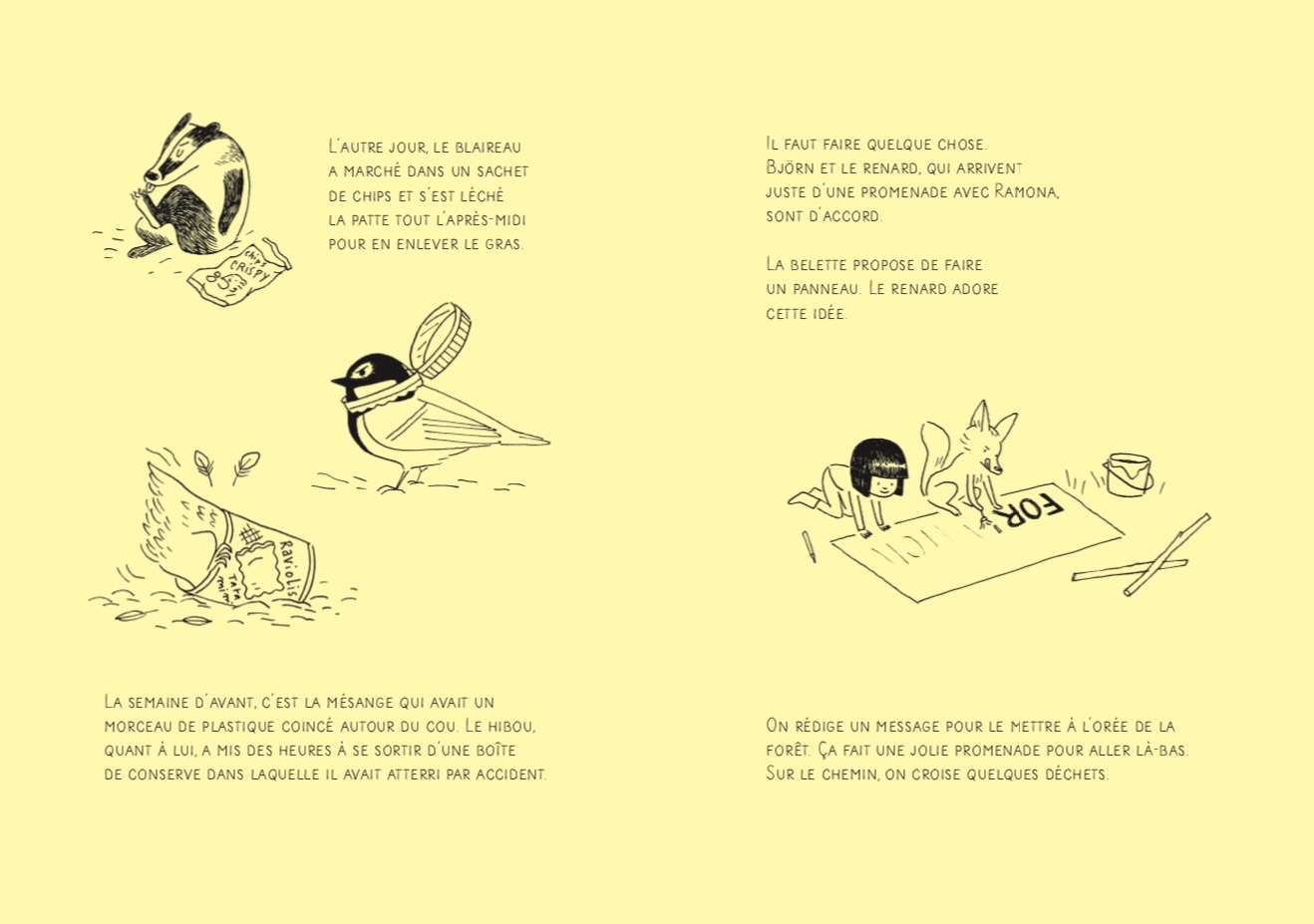 ADD BOOK TO MY SELECTION