Santa Fruta, by Delphine Perret, illustrated by Sébastien Mourrain
In the Colorado desert, a cactus is feeling bored. Thousands of kilometers away, a cat loves nothing better than to lie flat on the ground next to the radiator. Following advice from a psychologist for cats, both his owners decide to take him on the exotic trips they love so much. To be ferried from country to country, in a suitcase, is a cat's worst nightmare. Until one day, in the middle of the desert, the cat meets… the cactus. A lovely friendship, both unlikely and gentle, is born.
Delphine Perret's text is moving, funny and deep. Sébastien Mourrain illustrates the story with humour and delicacy. In a world where everything moves really fast, Santa Fruta stresses the importance of enjoying small everyday things, and taking the time to be bored.
40 pages hardcover picture book, 17.4 x 24 cm
Rights sold: Spanish (World), Korean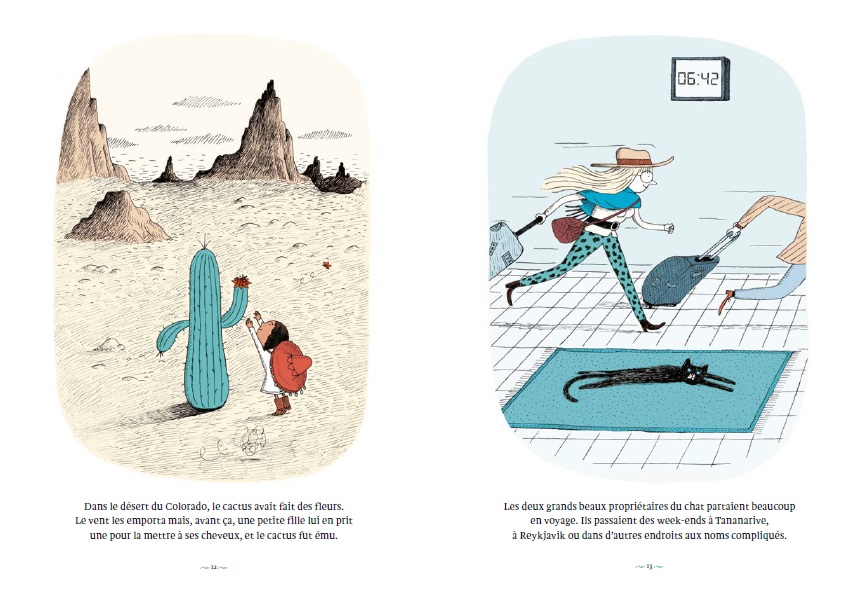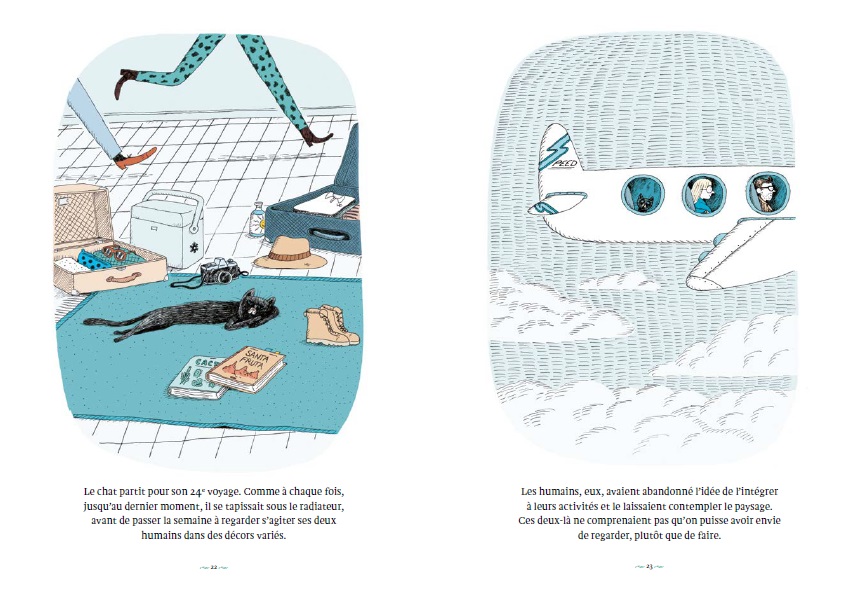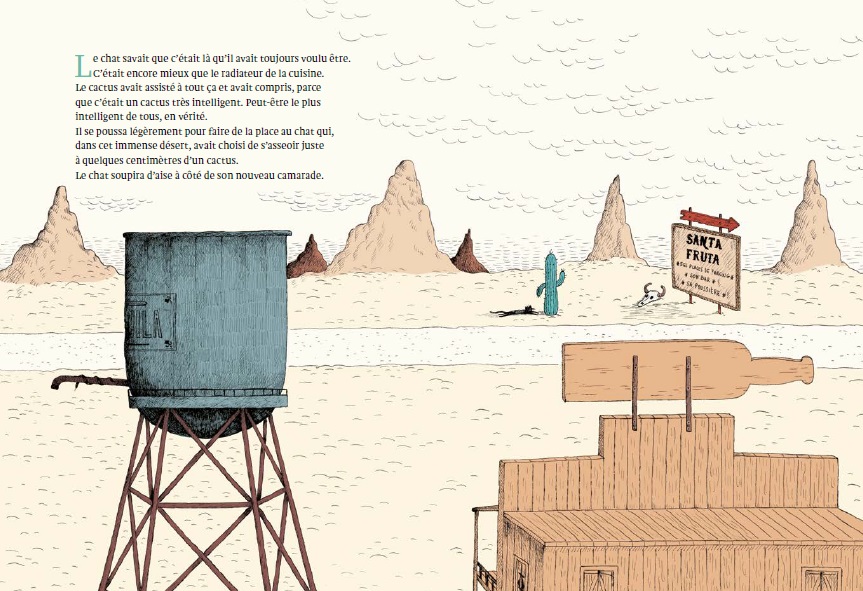 ADD BOOK TO MY SELECTION