Pedro Crocodile et George Alligator, by Delphine Perret
If you are the kind of reader who is "a little sweet but good to eat"-meaning you are under twenty- and if you can't recognize a crocodile from an alligator: this book is meant for you!
George and Pedro are cousins. One is an alligator, the other is a crocodile, and they are fed up with being mixed up constantly. They decide to leave the jungle and go looking for children "those sweet creatures good to eat" who spread wrong rumours. After a very long walk, they arrive in a school where they are not really warmly welcomed…
As always, Delphine Perret's bright humour is not lacking in this hilarious text featuring a clever crocodile, a grumpy alligator and boisterous children.
Hardcover Picture book, 24 x 32 cm, 40 pages
Rights sold: English (North America), Complex and Simplified Chinese, Dutch, Italian, Korean
See trailer HERE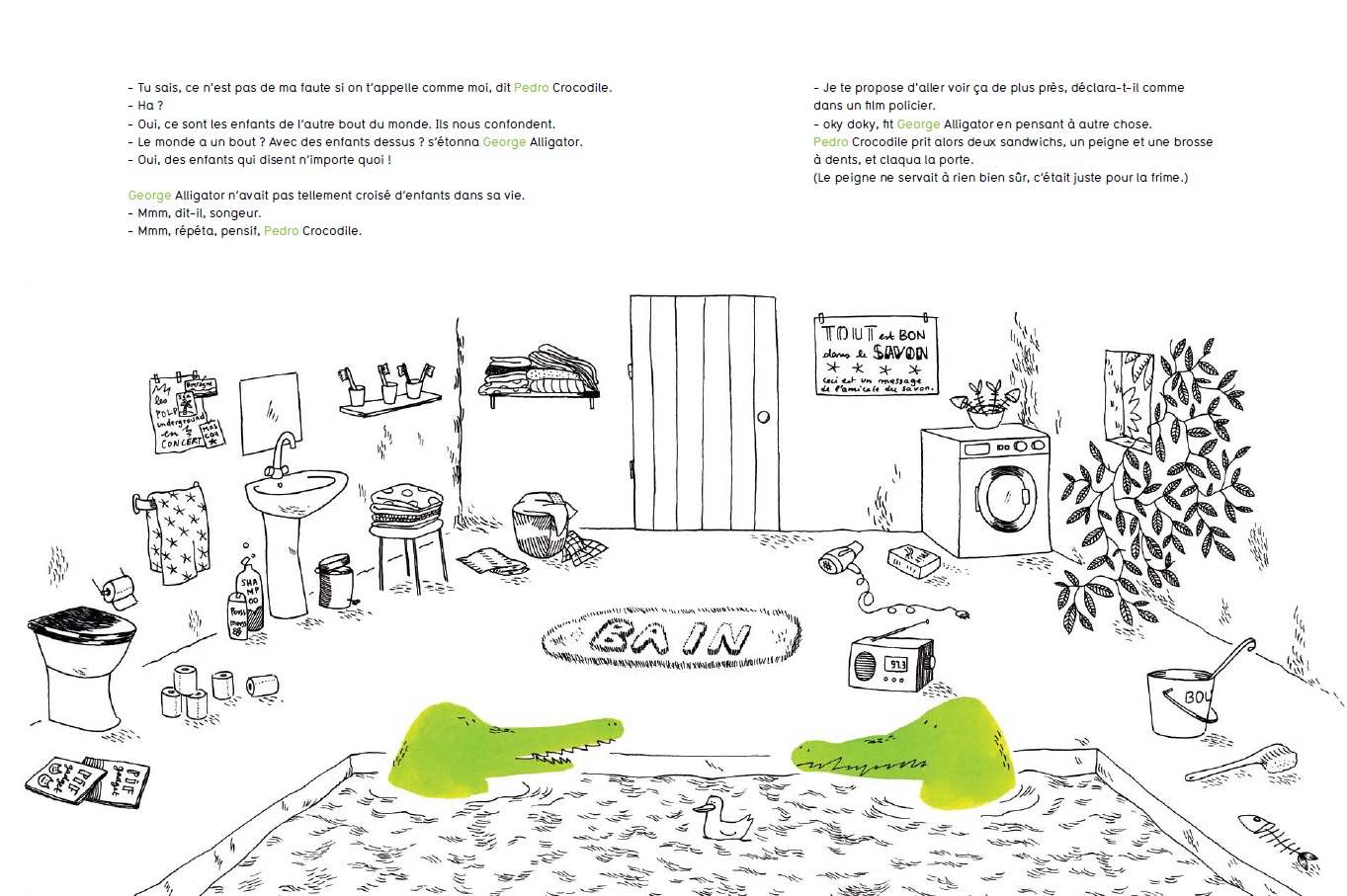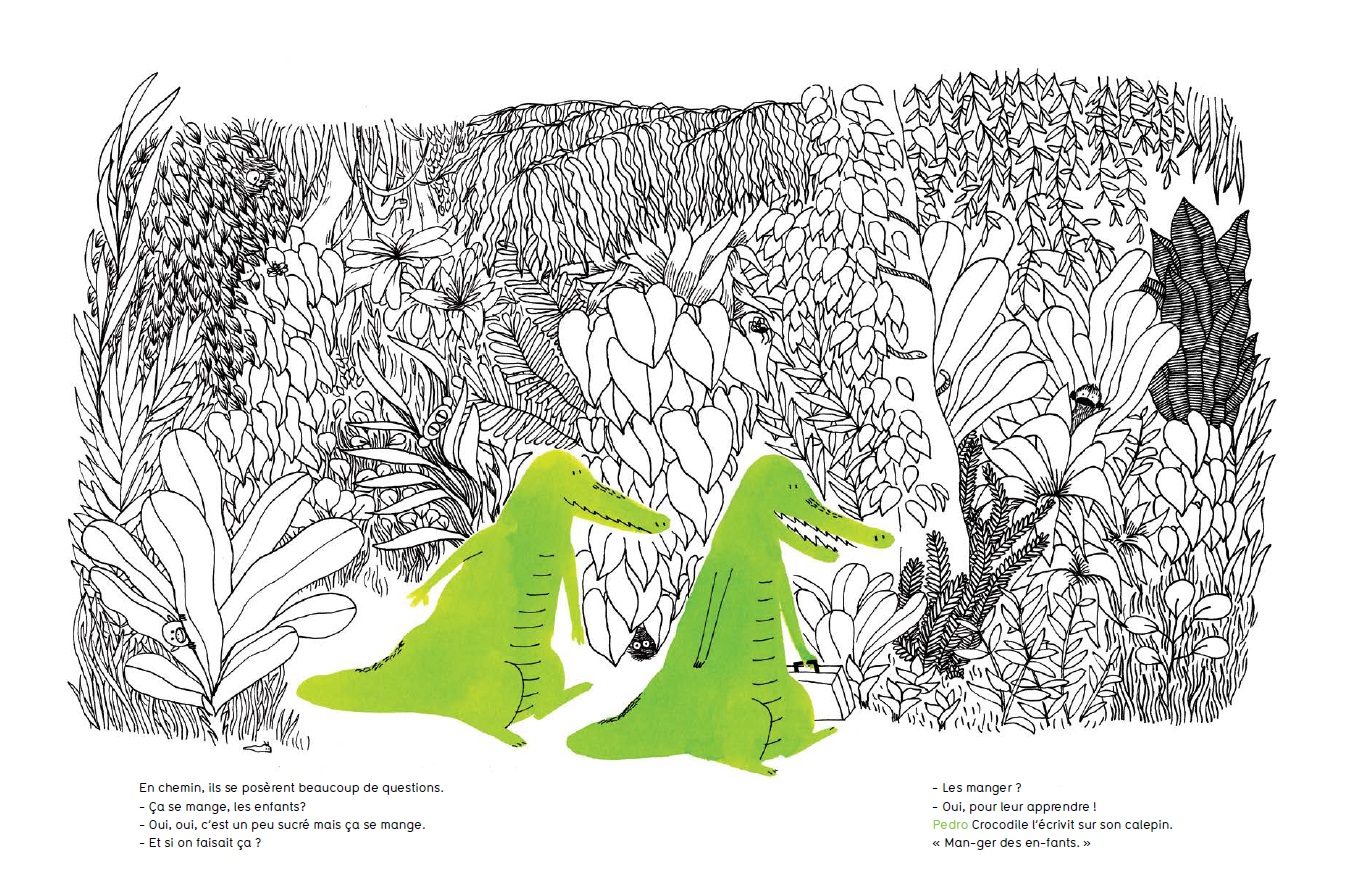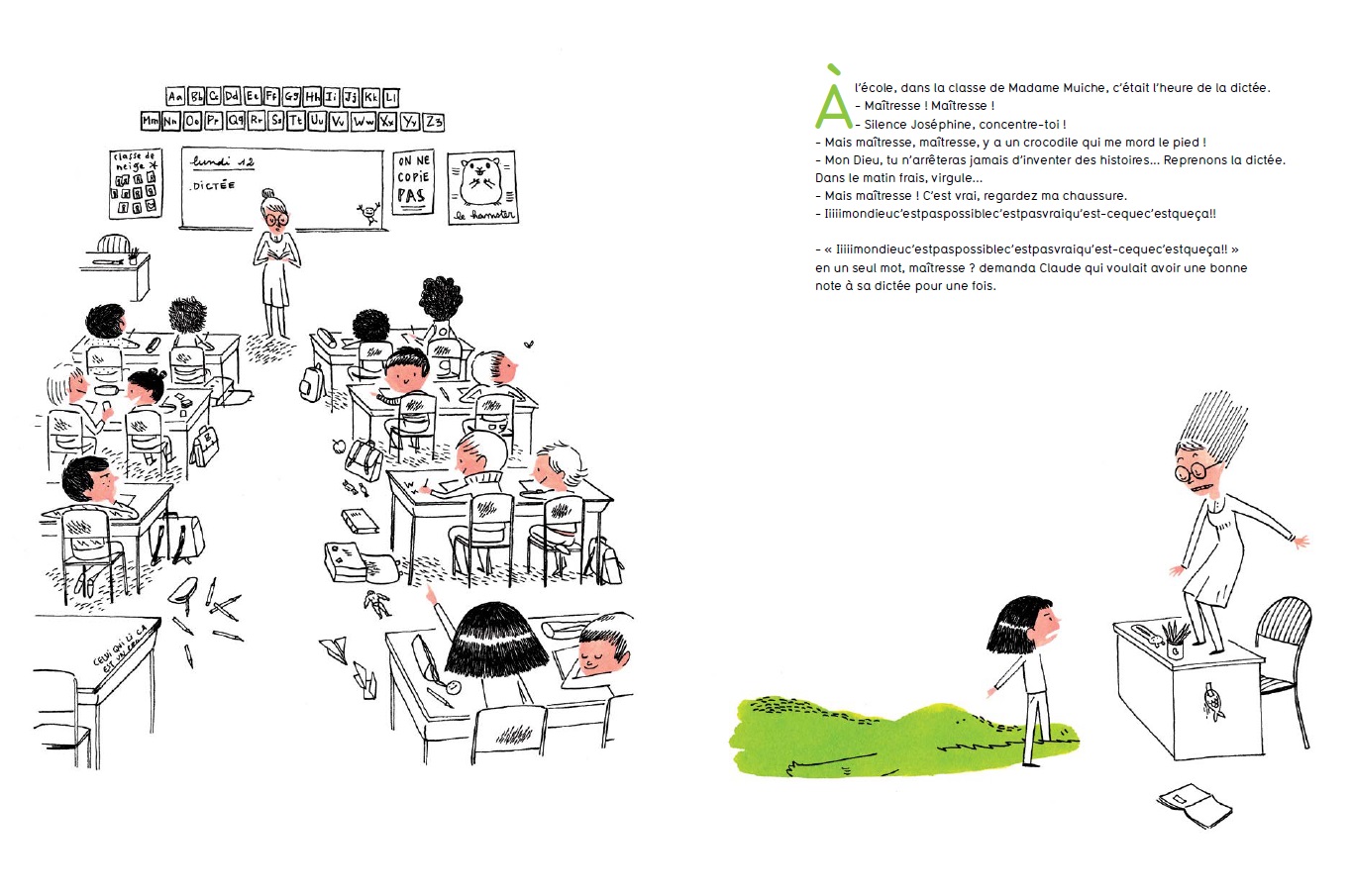 ADD BOOK TO MY SELECTION