Tu crois quoi ? by Charly Delwart and illustrated by Camille de Cussac
Do you think that if you were from Italy you would want to eat pizzas more often than if you were from Japan? When do you think people start being old? Do you think there are already too many people on Earth or that there is still some empty space somewhere?
In life, there are so many questions to ask, for which everybody has a different answer: about the world, people and things around us. Here is a selection of them, to learn a bit more about your kids, parents or even yourself. This book is meant to be read with the whole family, from 4 years old and beyond. 35 funny, ludicrous and sometimes even philosophical questions to get into a discussion on serious topics filled with fun and laughs!
Hardcover picture book, 16 x 28 cm, 76 pages
Rights sold: Simplified Chinese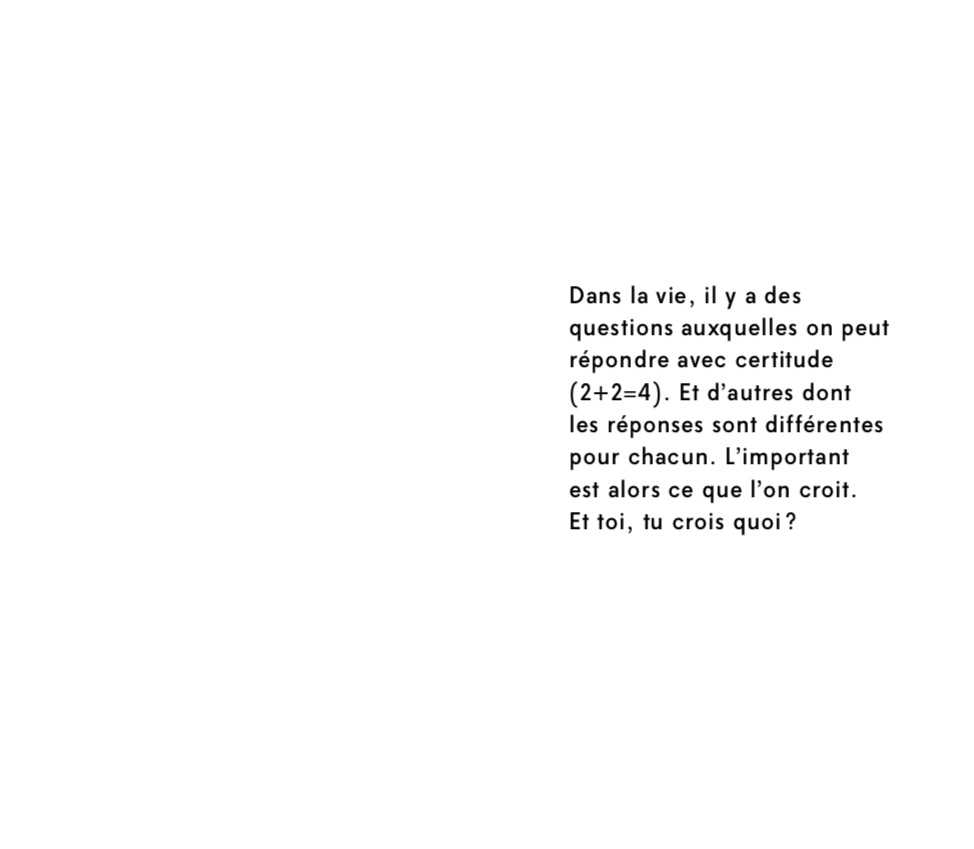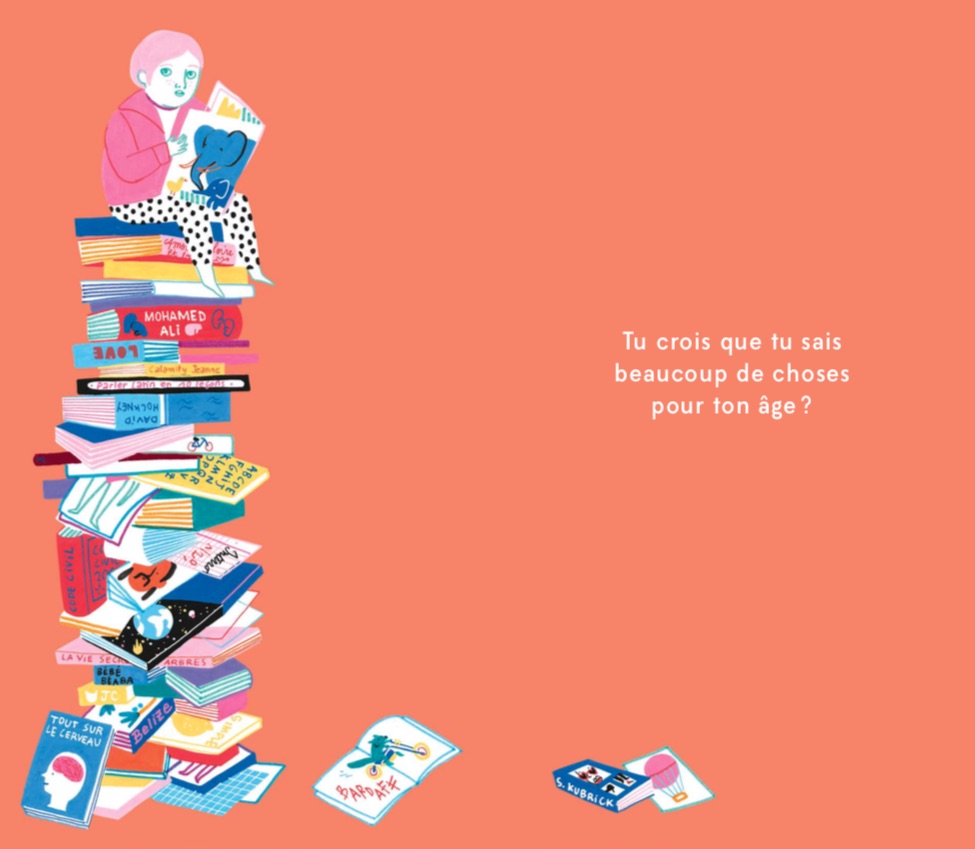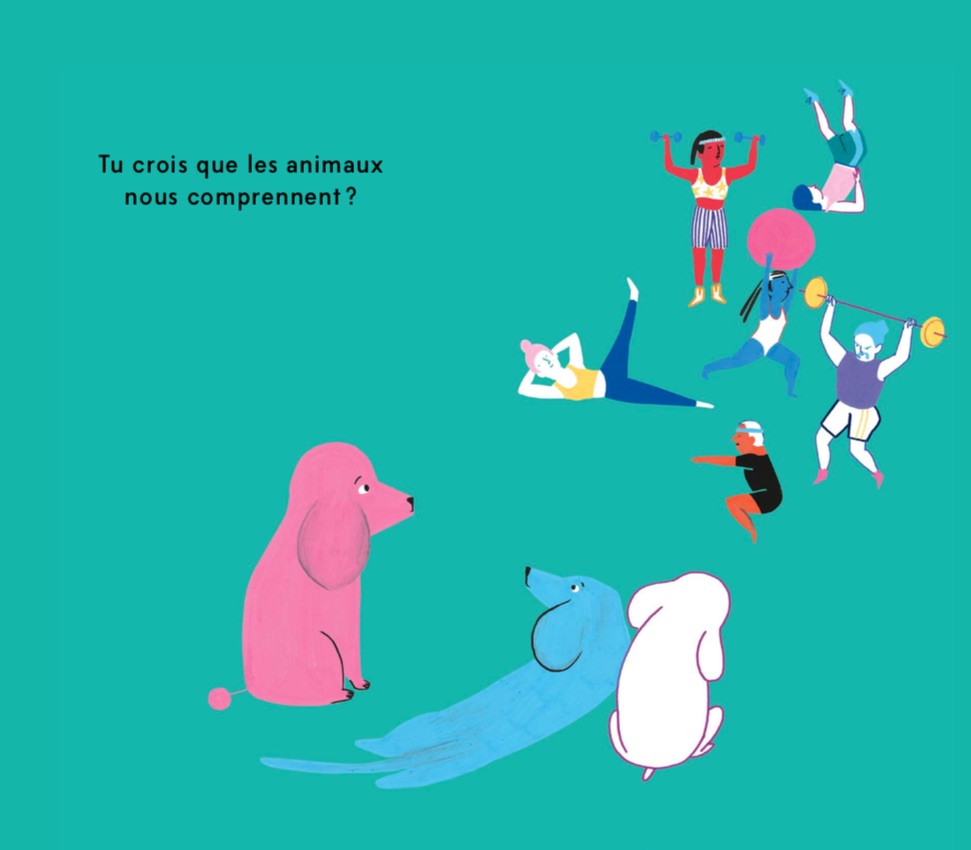 ADD BOOK TO MY SELECTION