Tu préfères quoi ? by Charly Delwart and Camille de Cussac
Would you rather have a little brother (little sister) or a dog? Nutella on your hot dog or ketchup on your cereals? For your birthday, would you rather having many friends over and no presents or no friends and many presents?
An unconditional fan of the "Would you rather…?" game (Would you rather have foam legs or spaghetti arms?… Get bored by Beyoncé or entertained by Donald Trump?), a hit with adults and kids alike for decades, Charly Delwart put its own spin on it, focusing on kids' day to day questionings, big and small. The result is a selection of 35 funny, ludicrous and sometimes even philosophical questions which allow for a discussion on serious topics filled with fun and laughs!
76 pages picture book to play, 16 x 28 cm
Rights sold: Simplified Chinese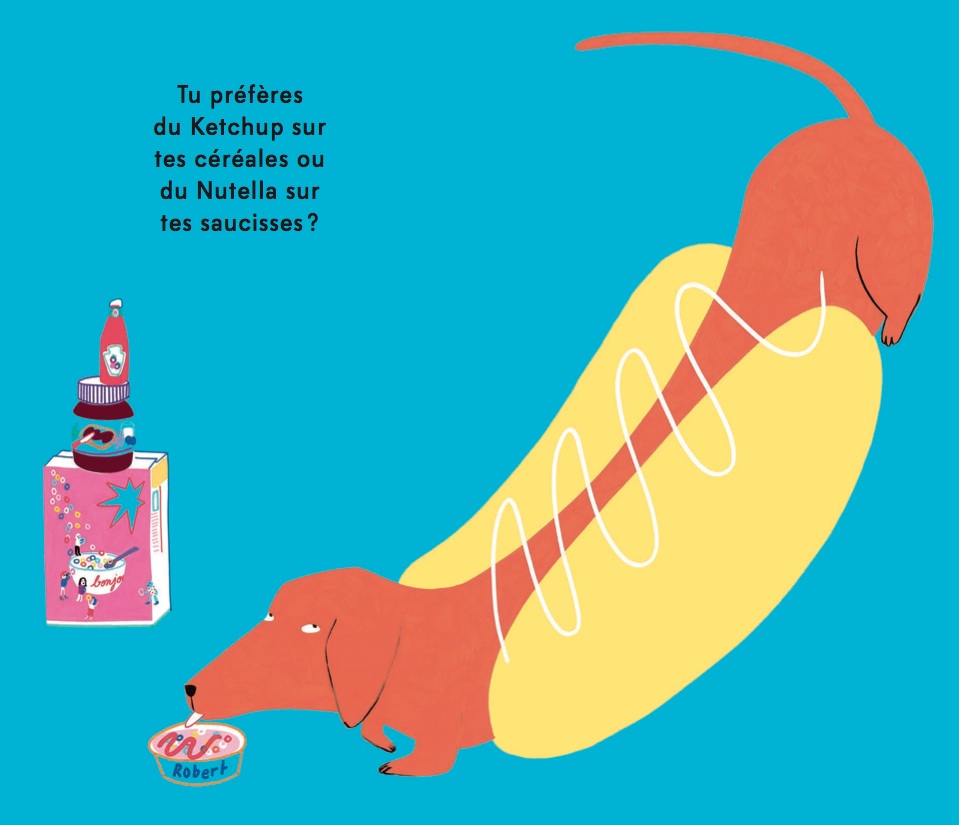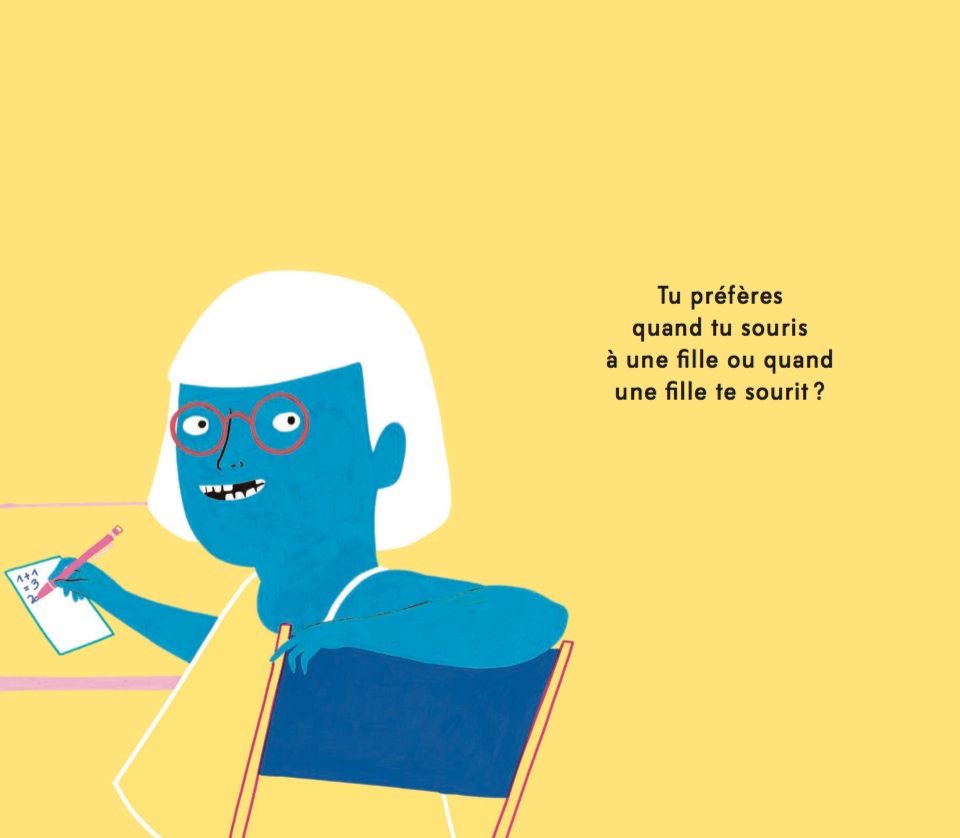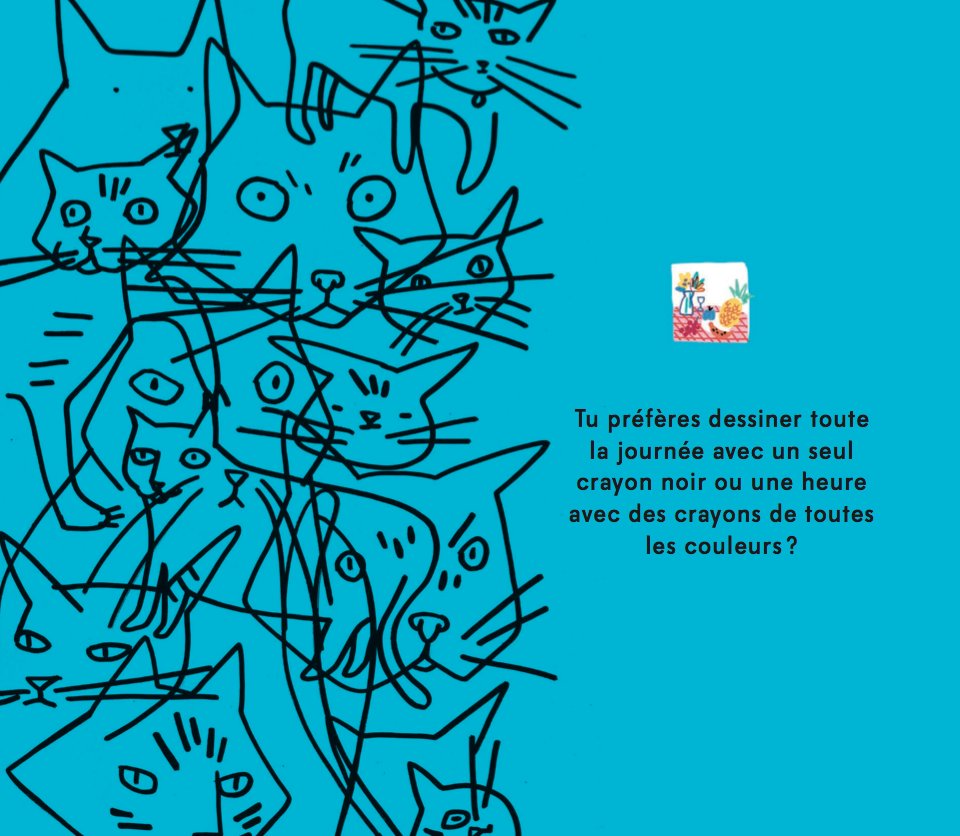 ADD BOOK TO MY SELECTION