Tu connais quoi à la vie ? by Charly Delwart and illustrated by Camille de Cussac
Which place on earth do you know well (apart from home)? Do you know a story that never ends? Do you know how old our planet is? Do you know a flower that smells bad? Do you know a very good hideout? Do you know one person who understands you better than anyone?
132 absolutely necessary questions to stop and think about everything you might know or ignore, laugh (also important), and avoid missing out on all the good things in life (and asking yourself questions definitely is one of them!).
Hardcover picture book, 19 x 19 cm, 144 pages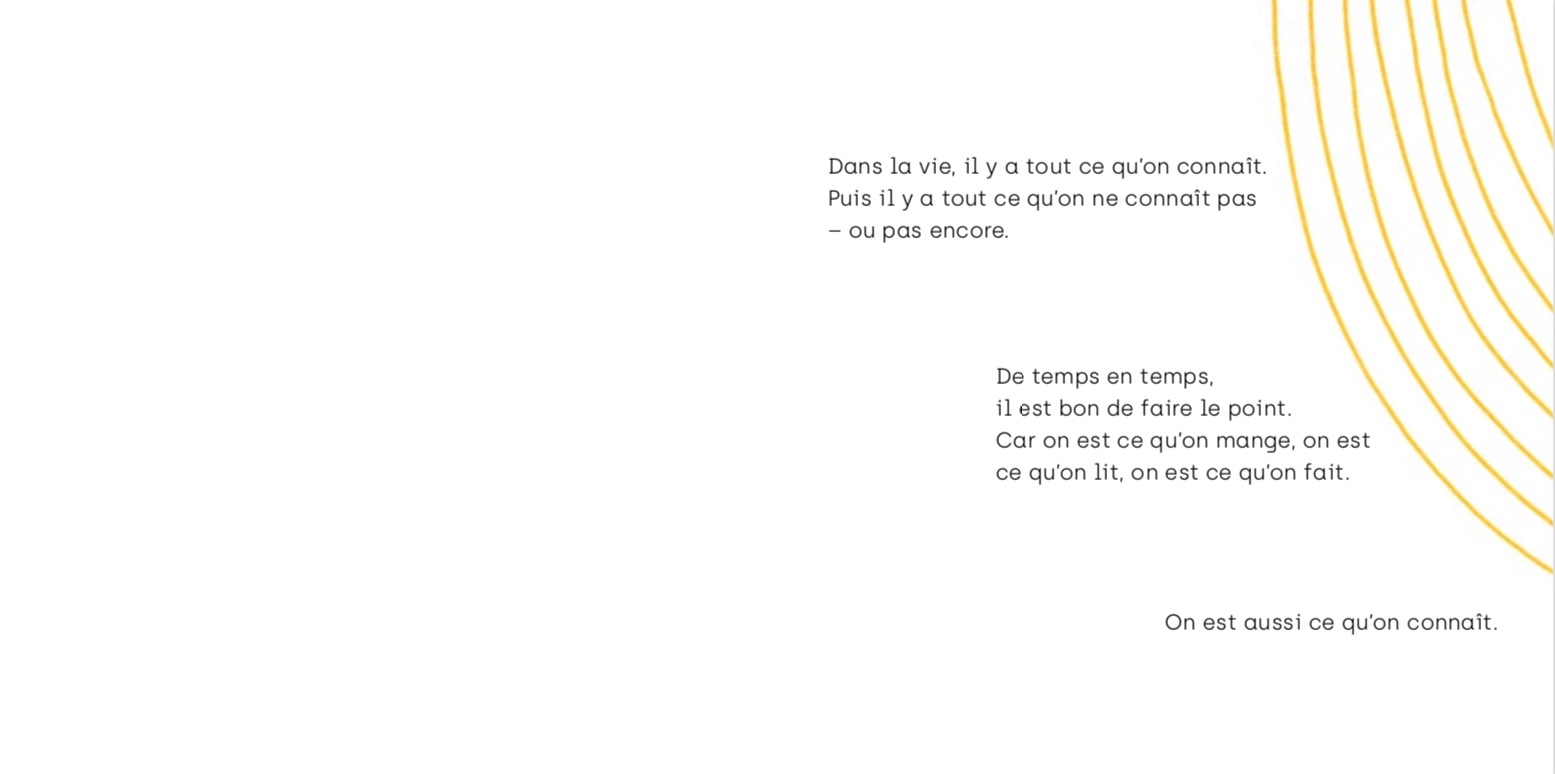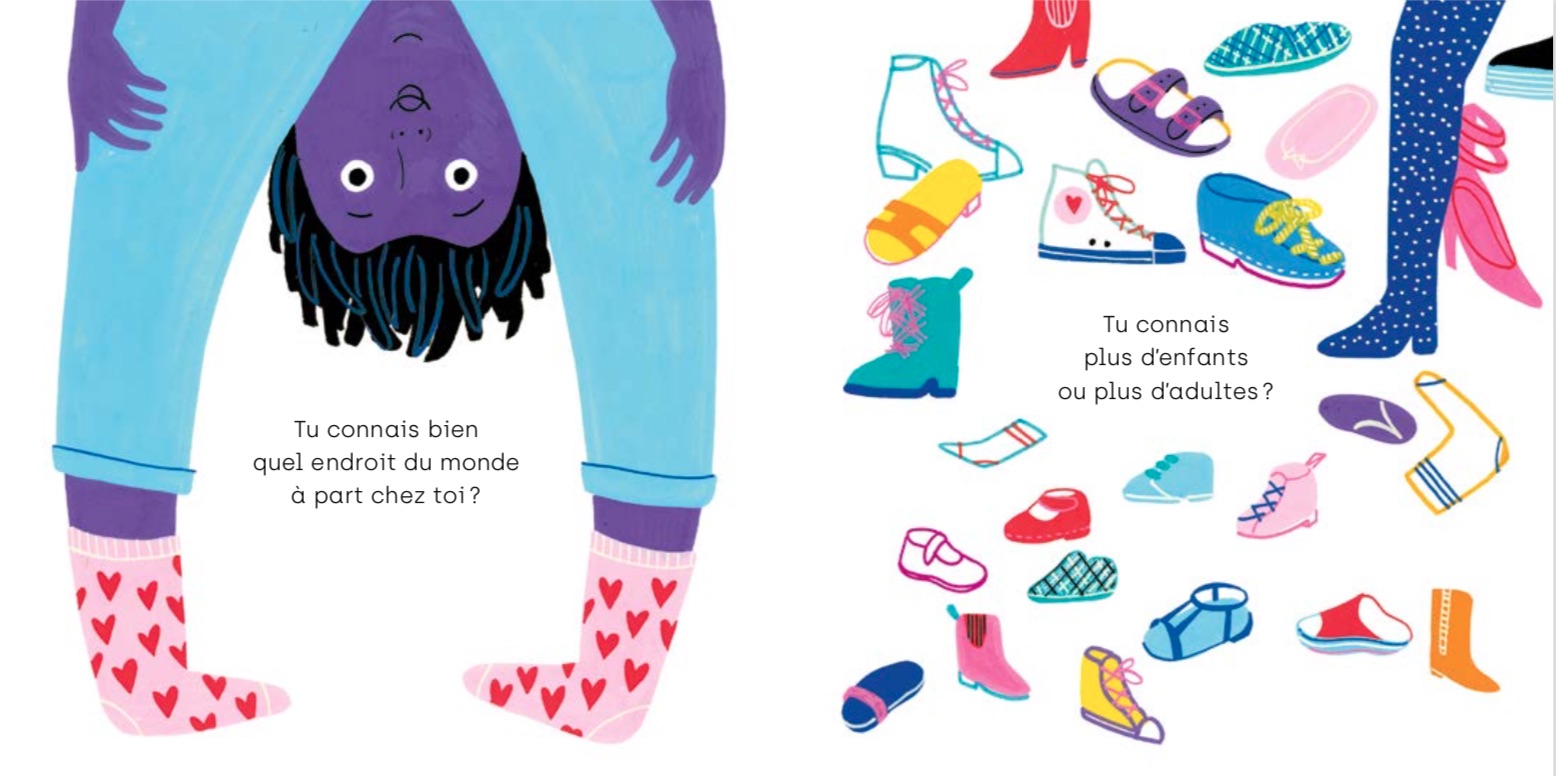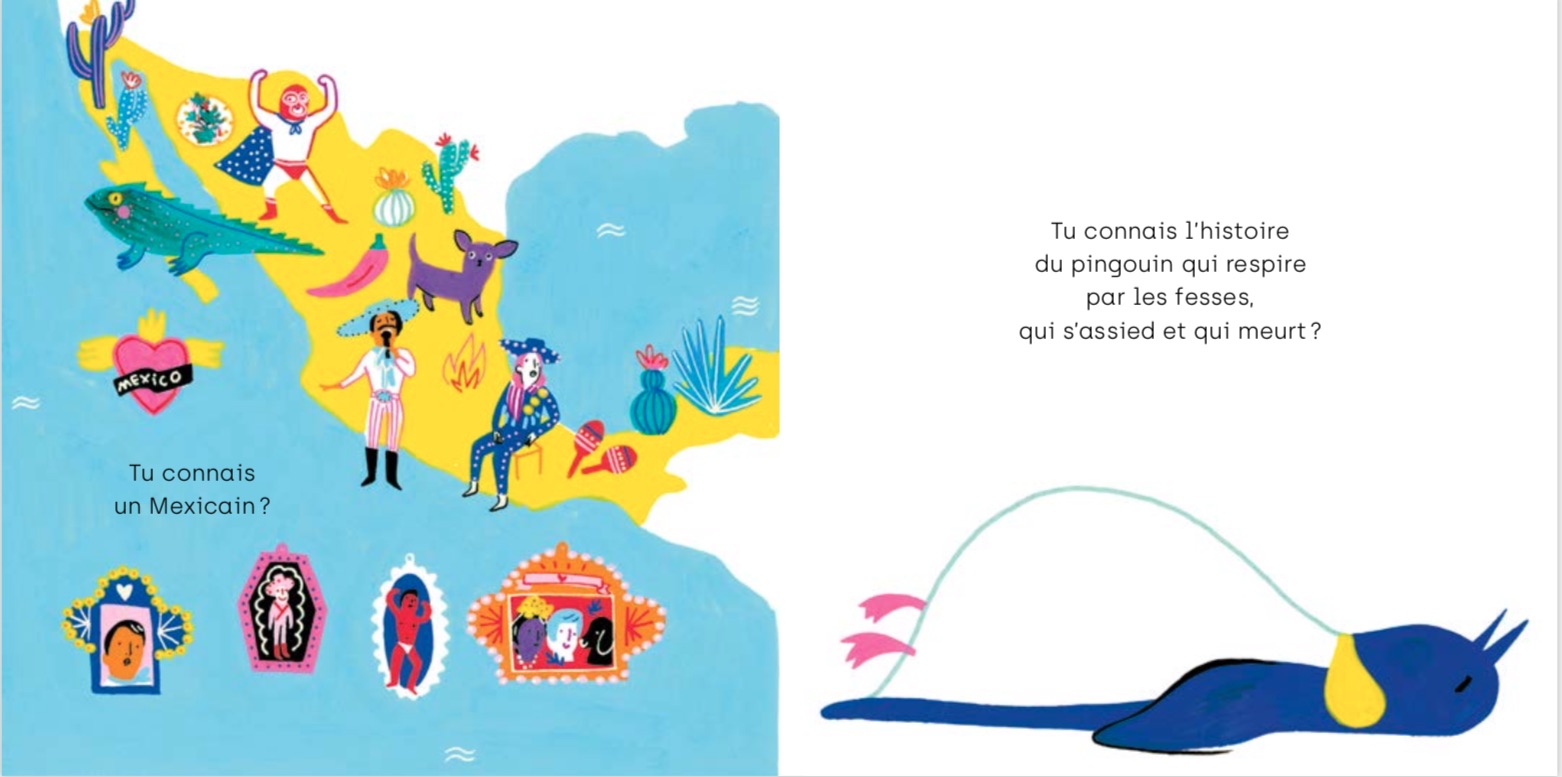 ADD BOOK TO MY SELECTION