Vertige, by Isabelle Simler
A ladybug is looking for a safe place to lay her eggs. But nature is full of surprises, and every time she sets down, thinking she's found the perfect spot, she finds herself being shooed away by animals hidden in the wildlife around her: stick bugs concealed among branches, thorn bugs camouflaged against rose plants, leaf katydids, orchid mantises and even goat moths. The poor little ladybug finds herself being pushed around by everyone she encounters and has nowhere to go! Will she find a place to lay her eggs?
As Isabelle Simler reveals a fascinating host of chameleon-like insects, young readers will find themselves immersed in stunning landscapes that are both bucolic and disturbing. With Topsy-Turvy, Isabelle Simler delivers a new vision of the well-loved ladybug. Two spreads at the end of the book will provide information on the insects presented in the book.
Picture books, 23 x 32.5 cm, 56 pages
Rights sold: Simplified Chinese, Japanese, English (World)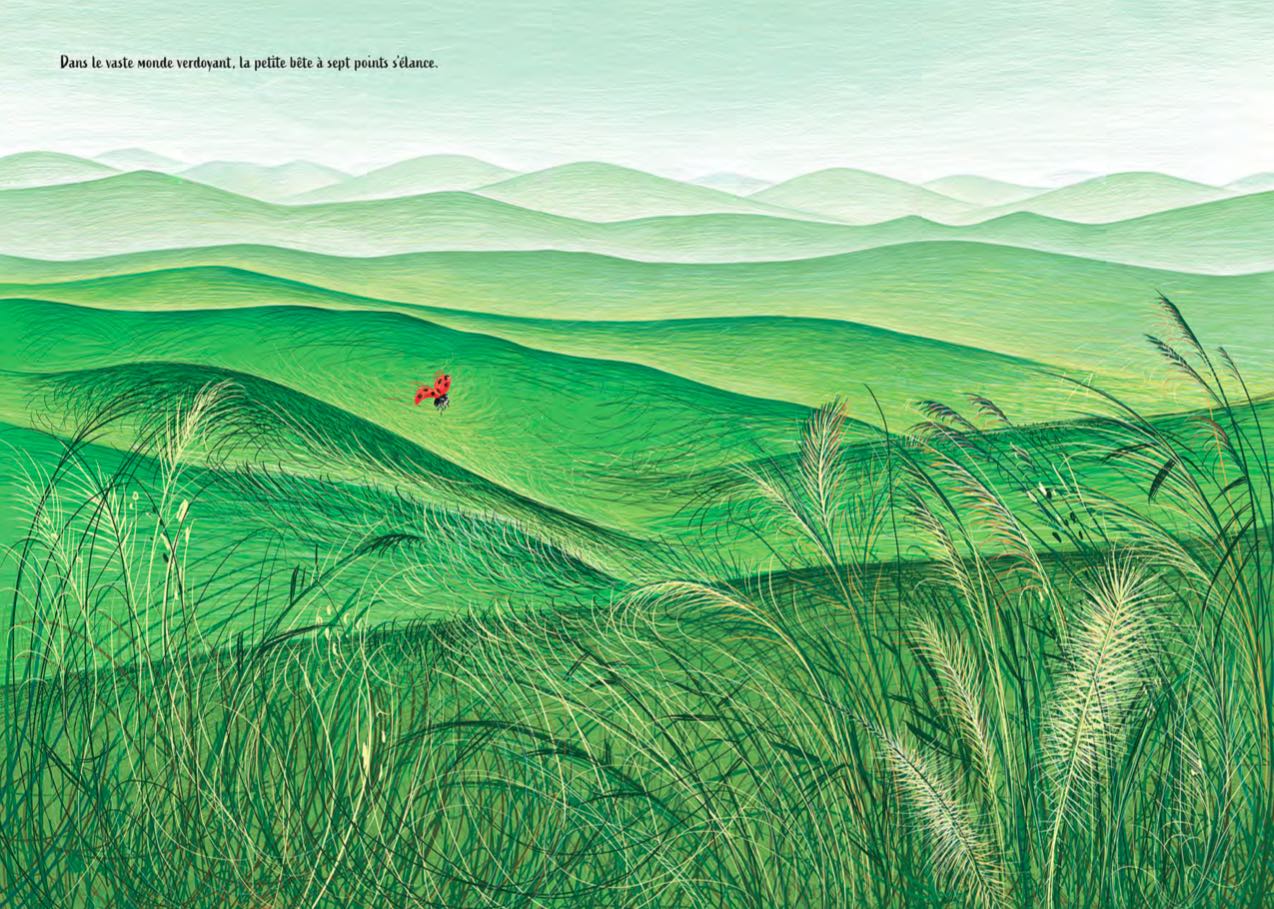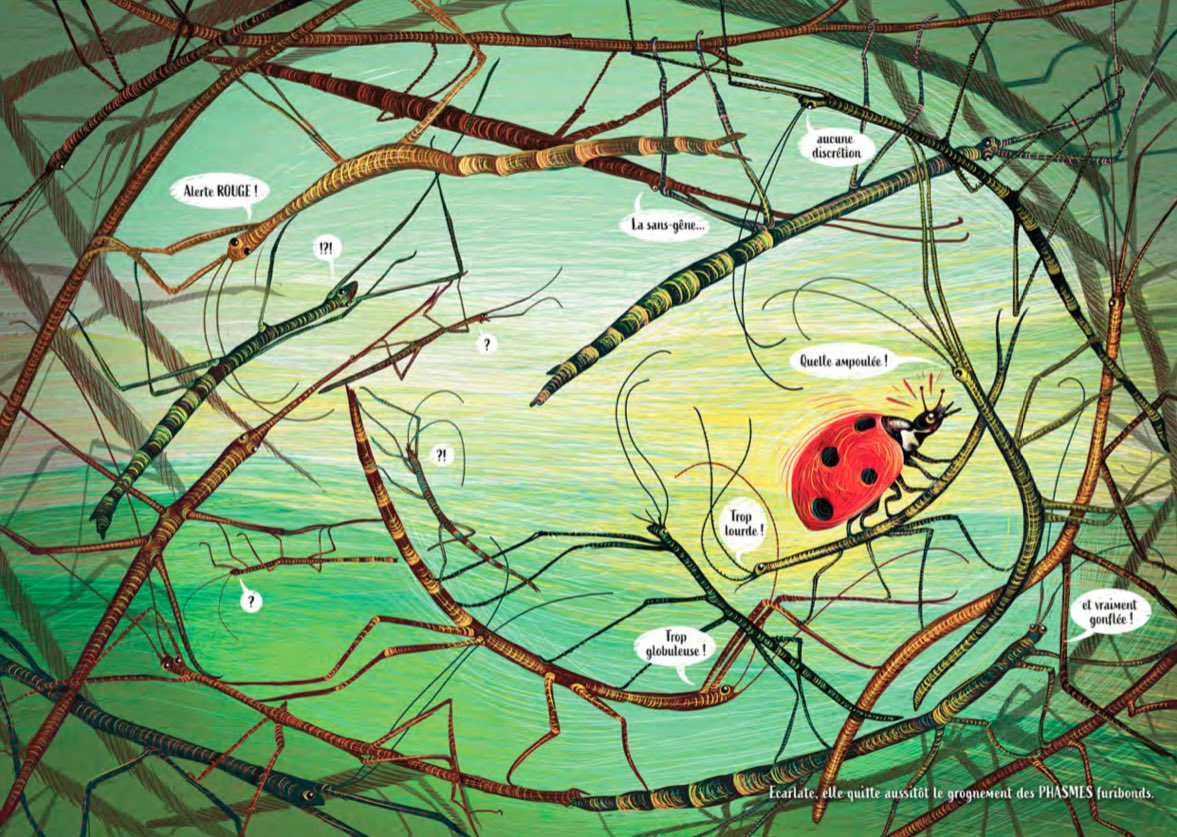 ADD BOOK TO MY SELECTION