Noms d'oiseaux, by Isabelle Simler
Two sparrows are sitting on the same tree branch. Each wants the branch for himself alone. Hence begins a screaming match, during which they call each other a number of (bird) names. But every time a new species is cited, that bird appears and takes a place on the branch until it finally breaks!
When turned upside down, Oh My Bird! tells another story. Or rather, the same story, but this time using the names of birds that evoke love rather than disaccord. In the middle of the book readers will rediscover the birds cited, depicted in a more naturalistic fashion.
Under the talented artistic vision of Isabelle Simler, these stories are graphically rendered in a comic book riddled with humor and tenderness.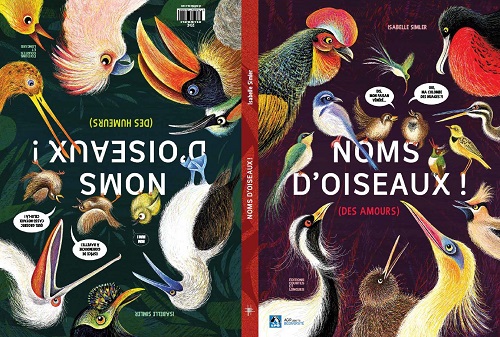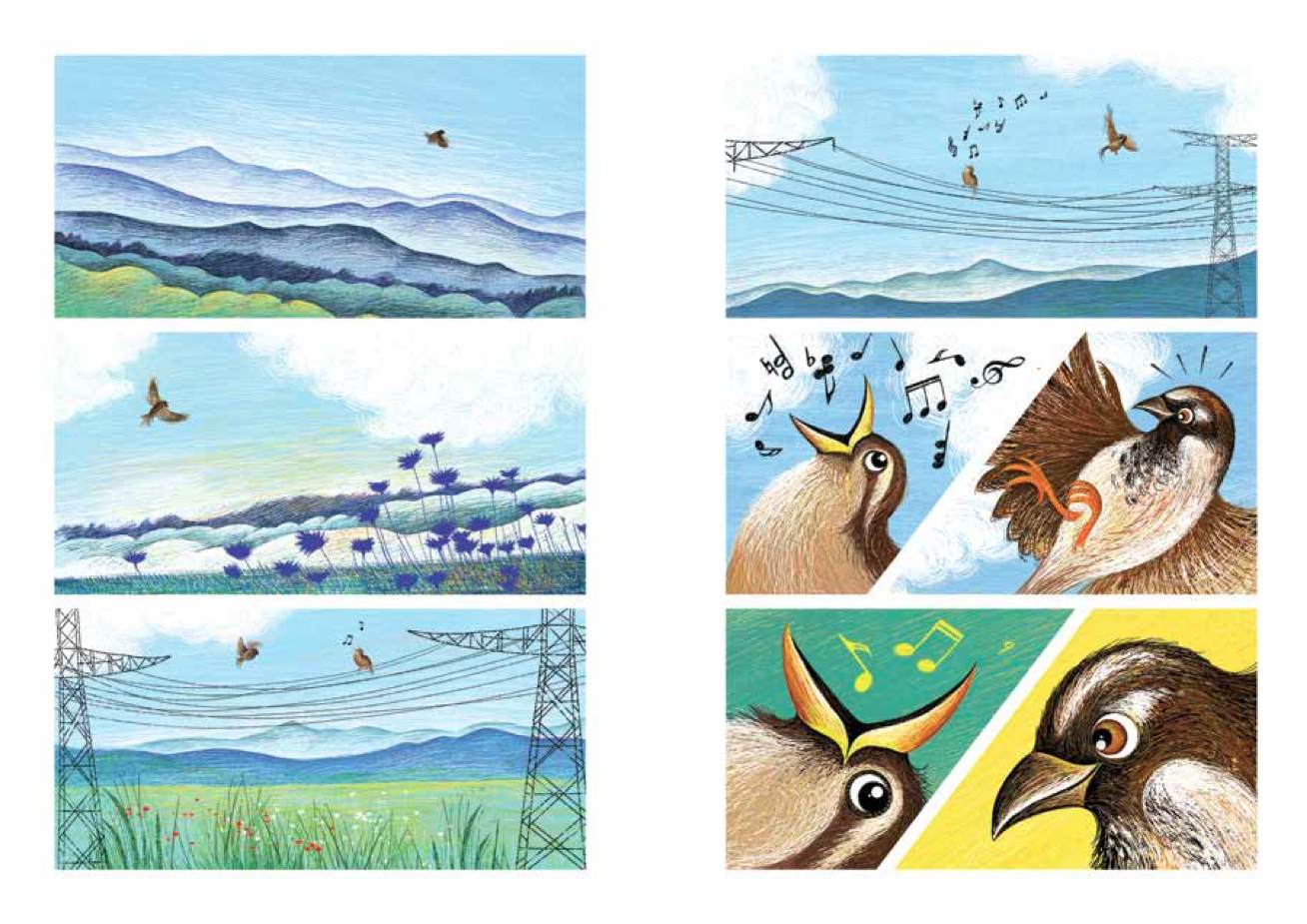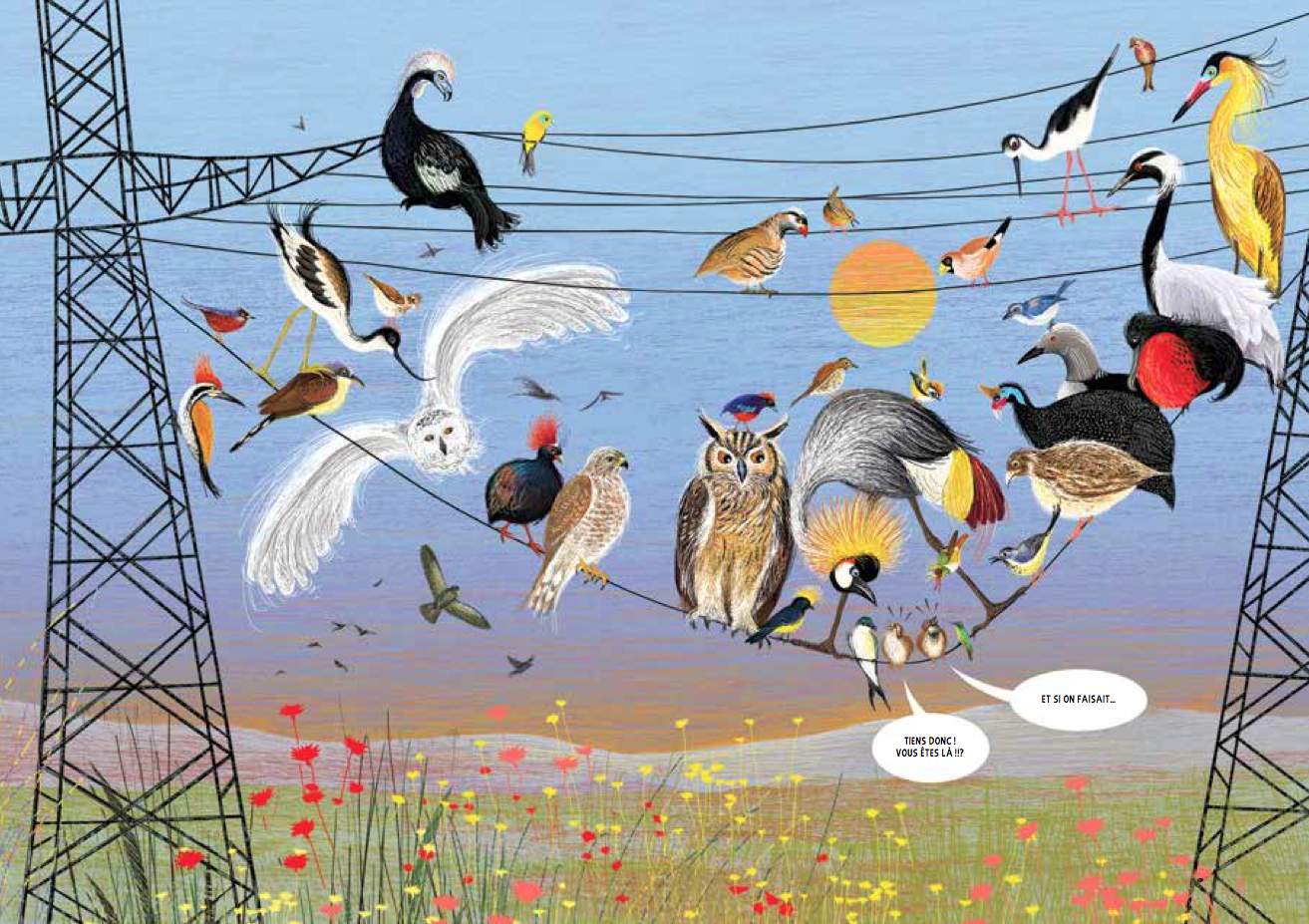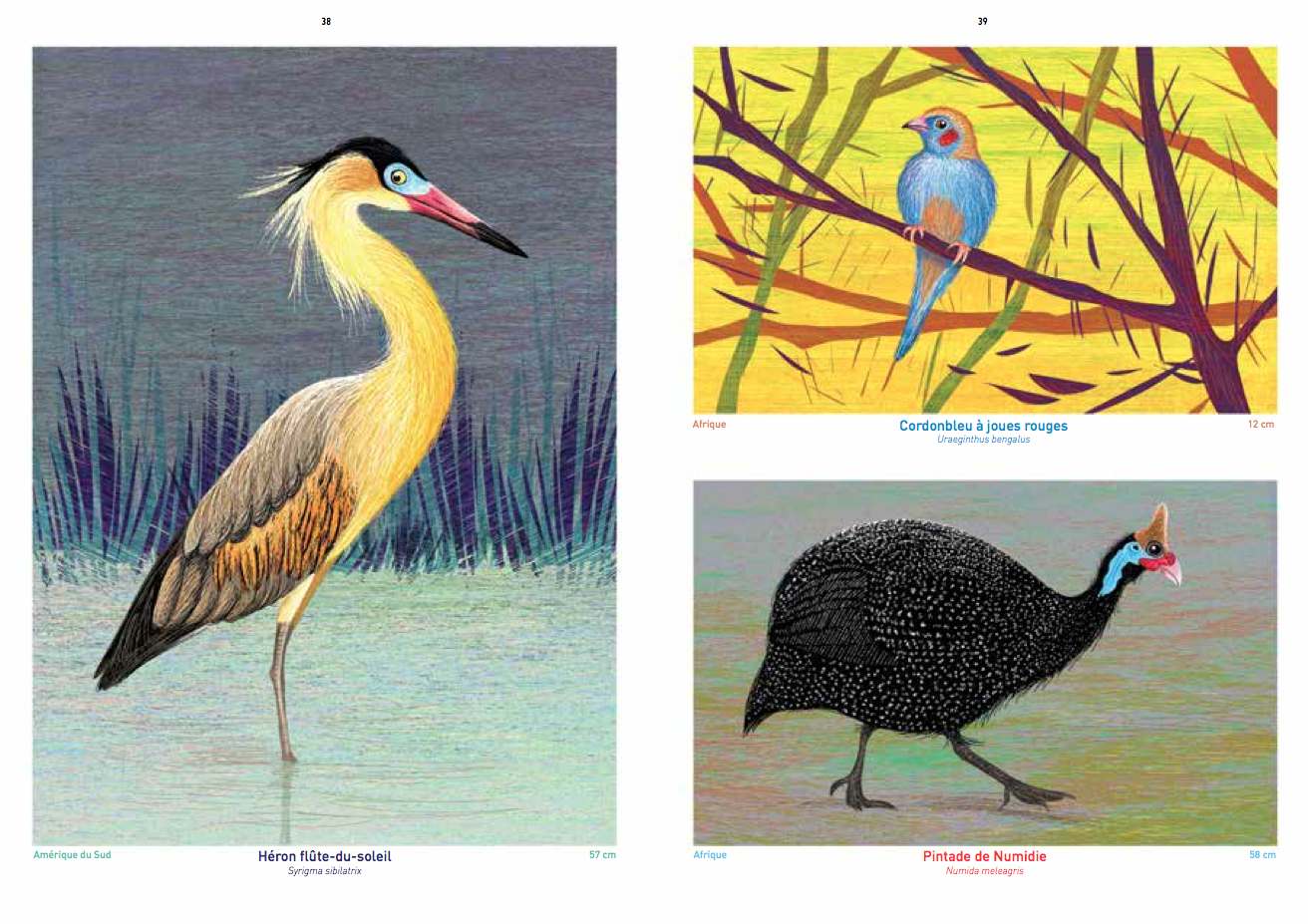 ADD BOOK TO MY SELECTION