Observe et colorie avec Isabelle Simler
The titles in the "Discover the World As You Colour with Isabelle Simler" series are leporello colouring books with detailed, delicate renderings of creatures and plants in their natural environments. Each booklet includes a black-and-white colouring page that measures more than 120 cm when unfolded. On the other side, a vibrant, informative section specific to each environment nourishes creative minds and curiosity about nature.
Children will enjoy exploring Isabelle Simler's singular style and her marvelously crafted microcosm, as they discover a palette of colours and enjoy the freedom to concoct their own colourful realms.
Paperback leporello colouring books, 21 x 29.7 cm folded, 126 x 29.7 cm unfolded, 12 pages
Five titles available: Beetles, Wildflowers, Stream, Cephalopodes, Forest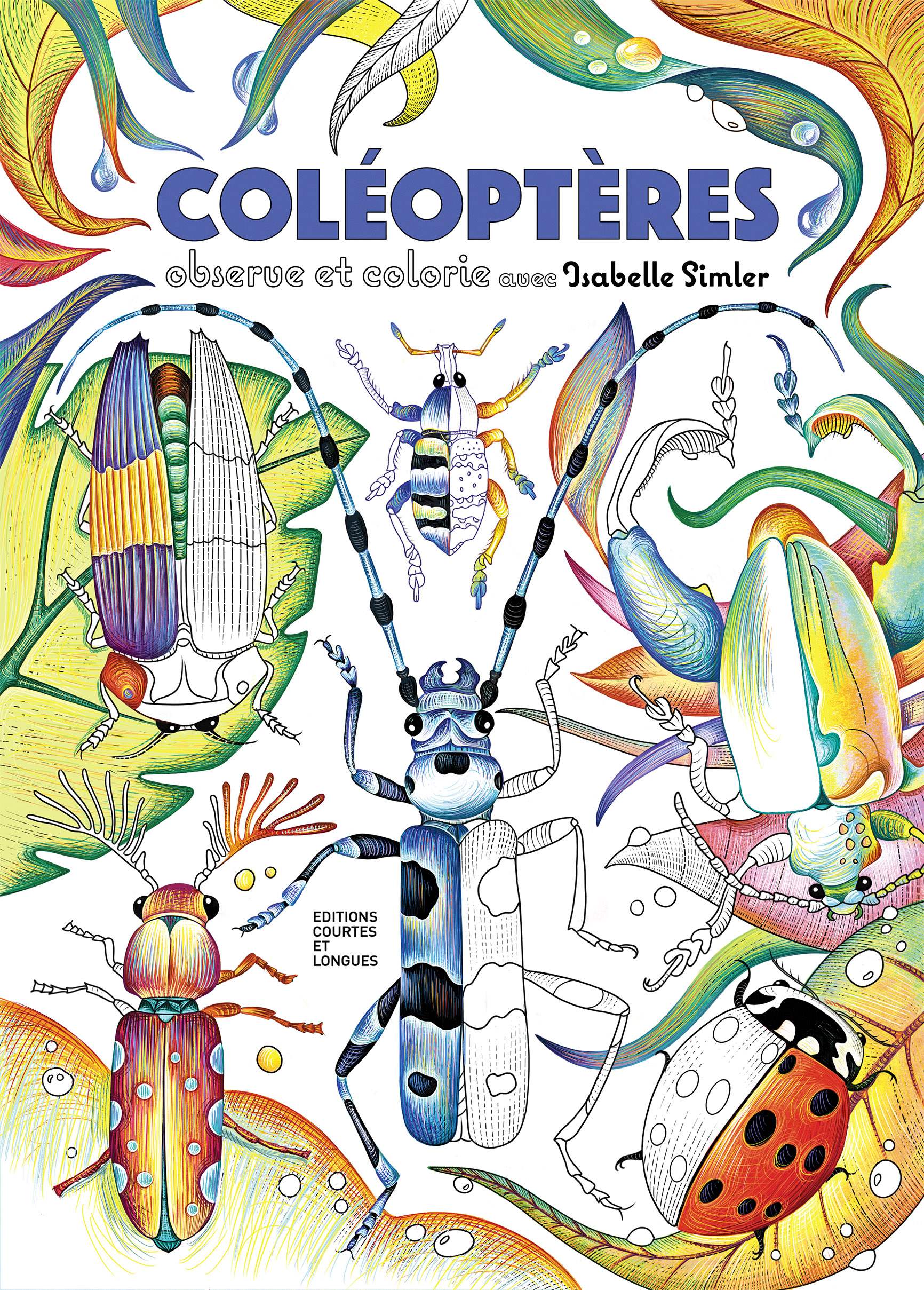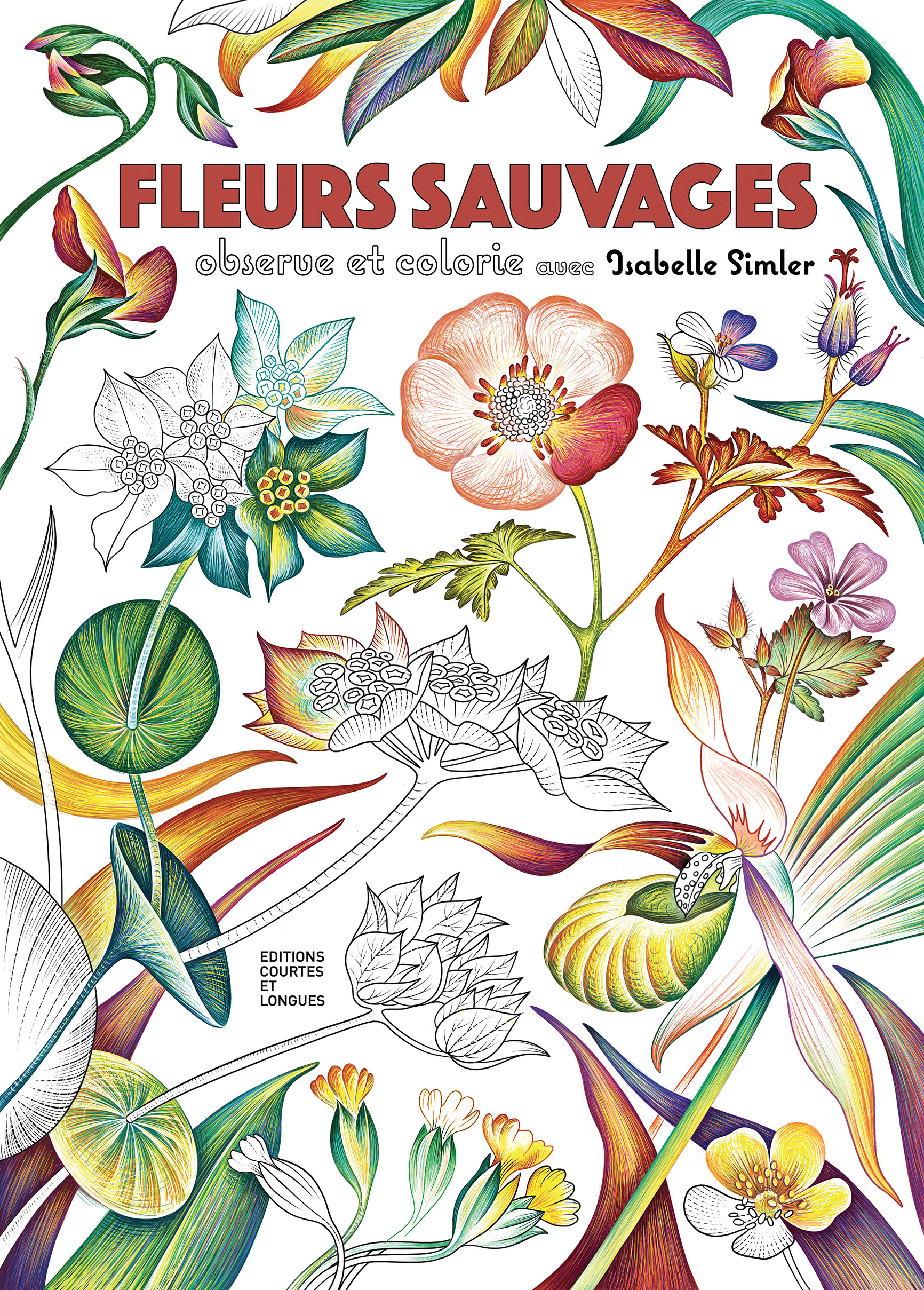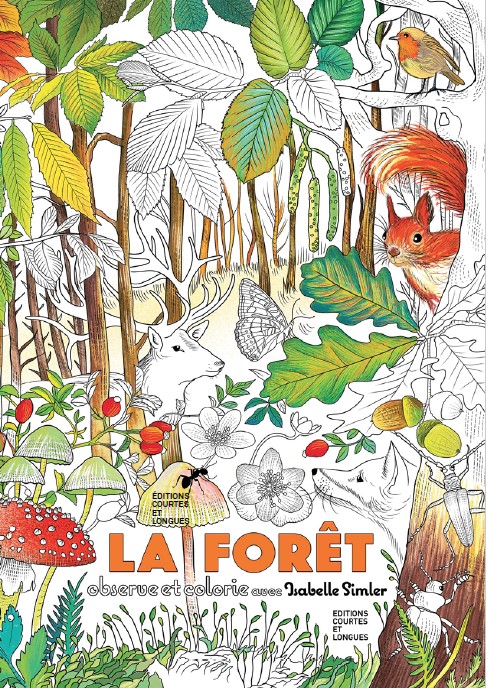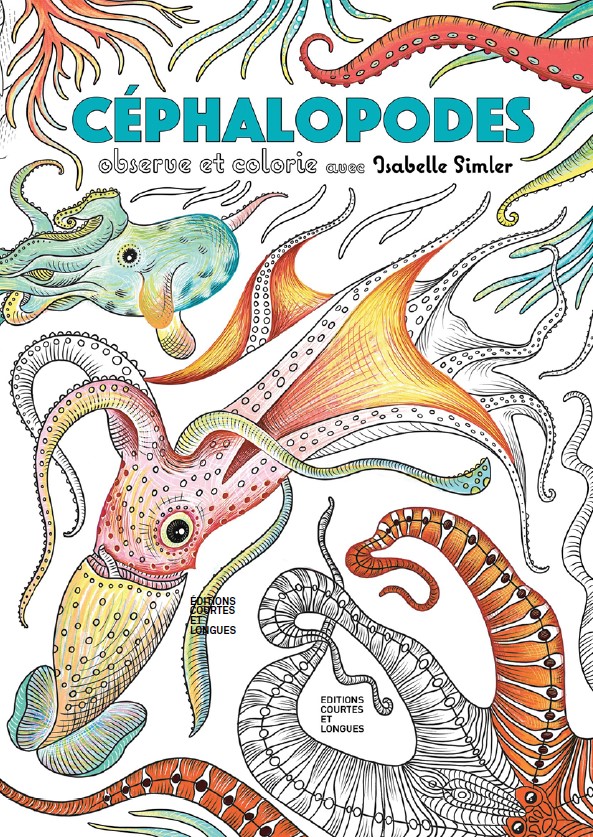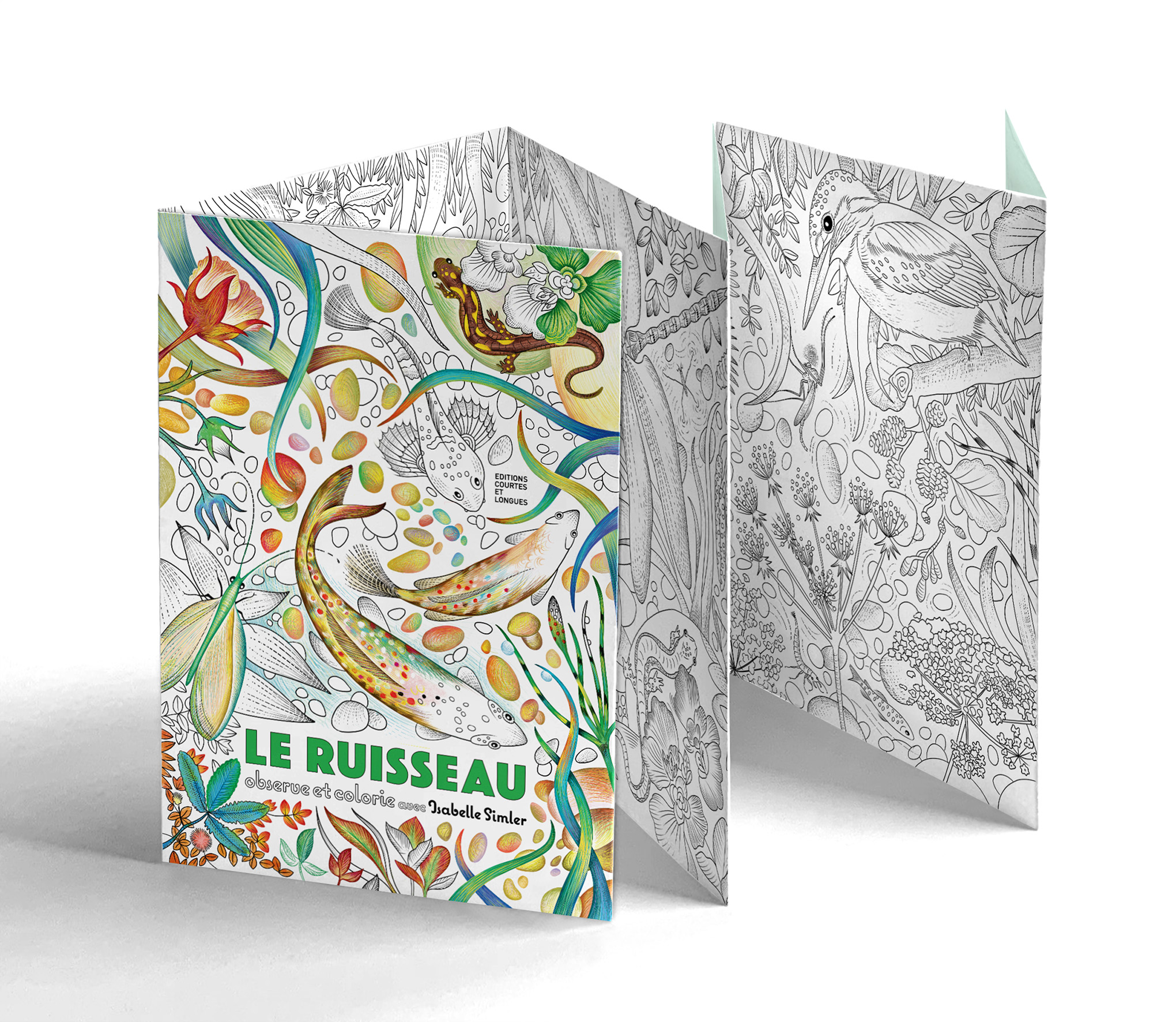 ADD BOOK TO MY SELECTION