Mon lézard héroïque, by Isabelle Simler
Award-winning author and illustrator Isabelle Simler once again invites young readers on a foray into a poetic realm, where they will discover different facets of an intrepid wall lizard. A marvelous mix of naturalism and fantasy, My Valiant Lizard is a fictional tale peppered with easy-to-understand scientific facts about this popular reptile's morphology, personality, and habits.
Children will delight in following the author's signature black cat, Plume, as it tries desperately to pounce upon the main character in this singularly clever tale.
A title in the series Plume & Cie, 4 titles available. 64 pages hardcover non-fiction picture book, 14 x 19 cm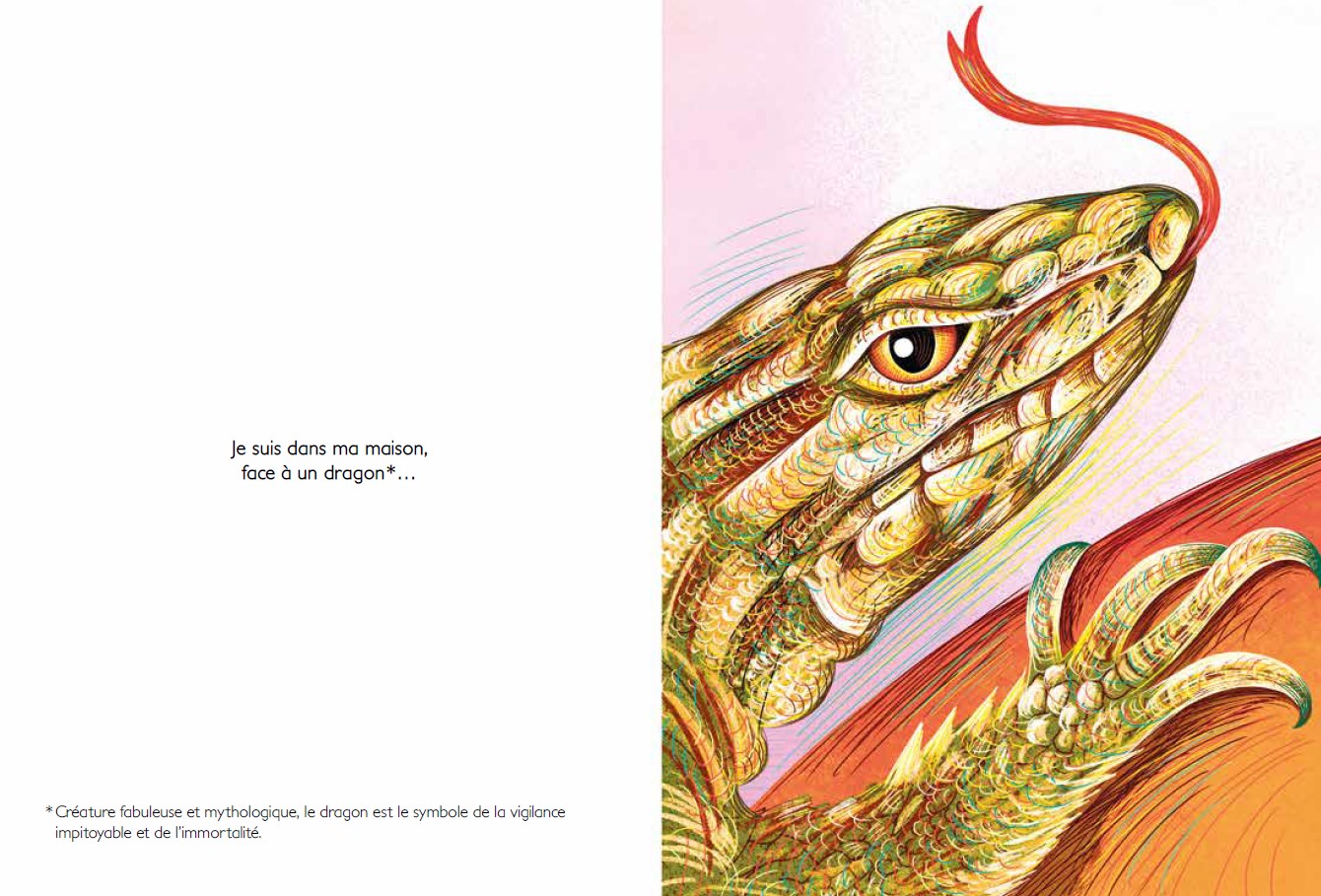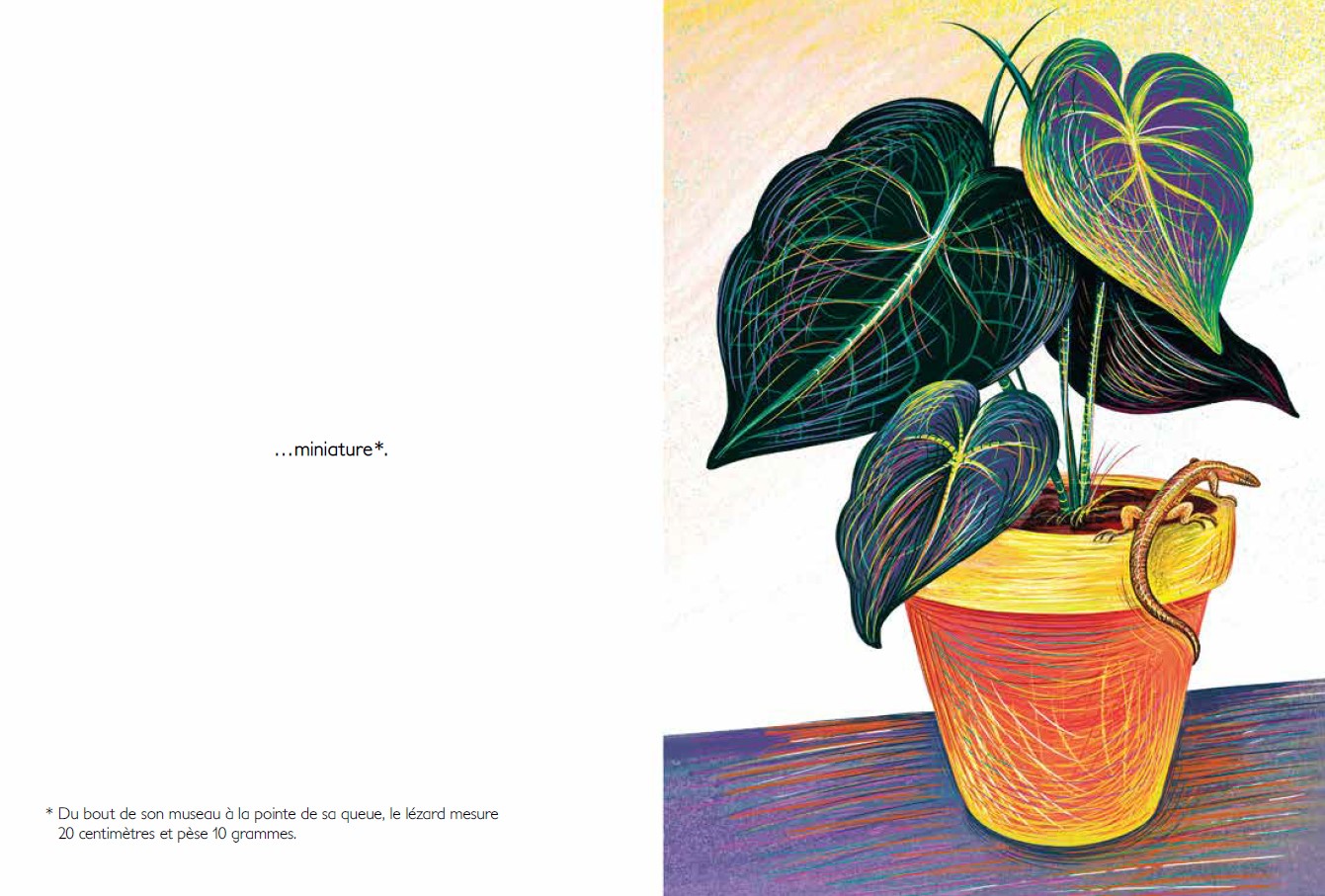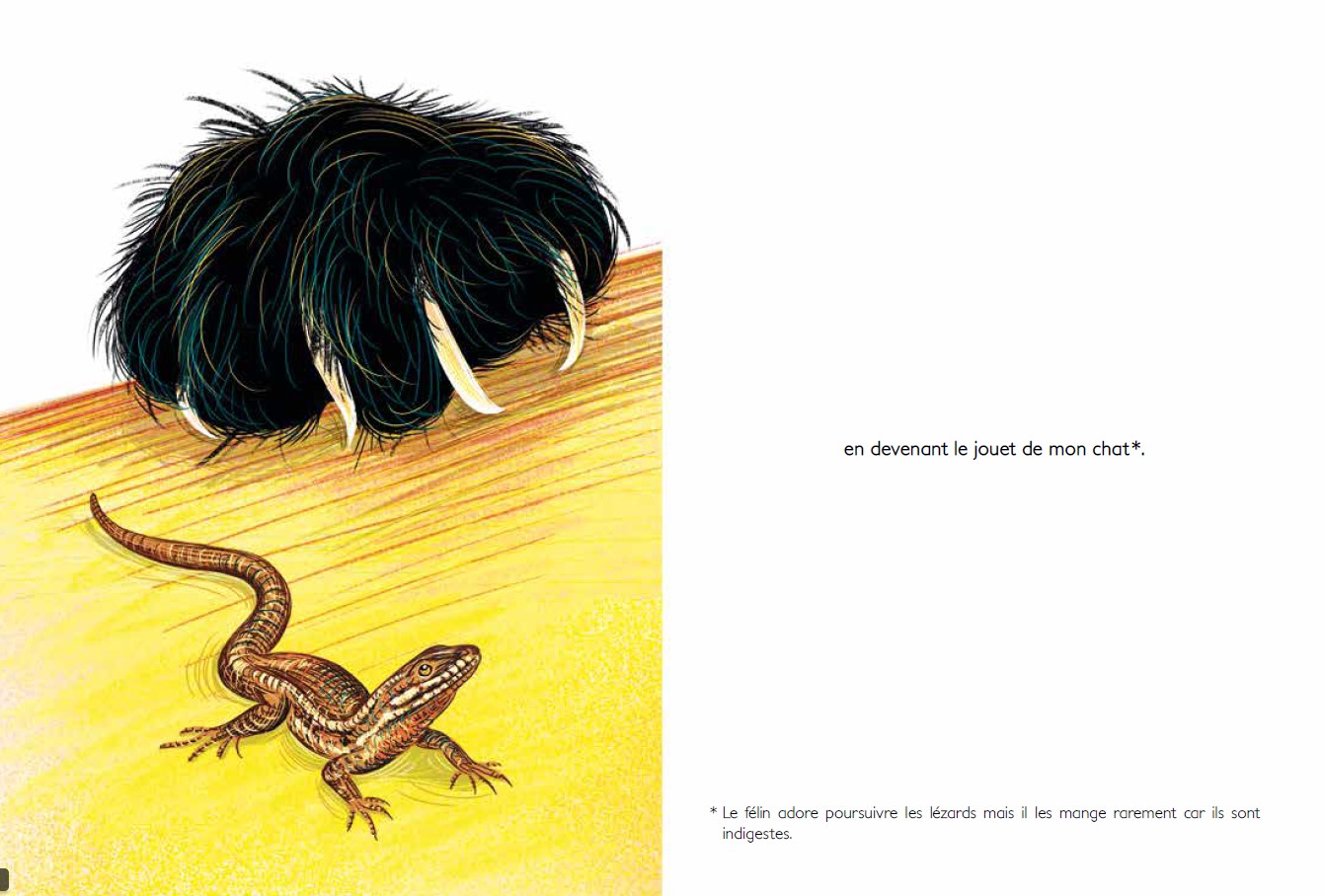 ADD BOOK TO MY SELECTION