Le nouveau canard, by Claire Garralon
The ducks are having fun all together in their (finally) shared pond, and warmly welcome all the newcomers. But one day, comes a duck that doesn't look like them, a multicolored and geometrically shaped duck… Luckily, the black duck pays no attention to his difference and together, they will prove with facts and logic that there's not just one type of duck!
In this new picture book, Claire Garralon makes the protagonists of her two stories (This Is My Pond and Ducks on a Trip) meet. This funny adventure gives the readers an opportunity to think about acceptance of the other with delight.
Hardcover picture book, 36 pages, 20.4 x 22.2 cm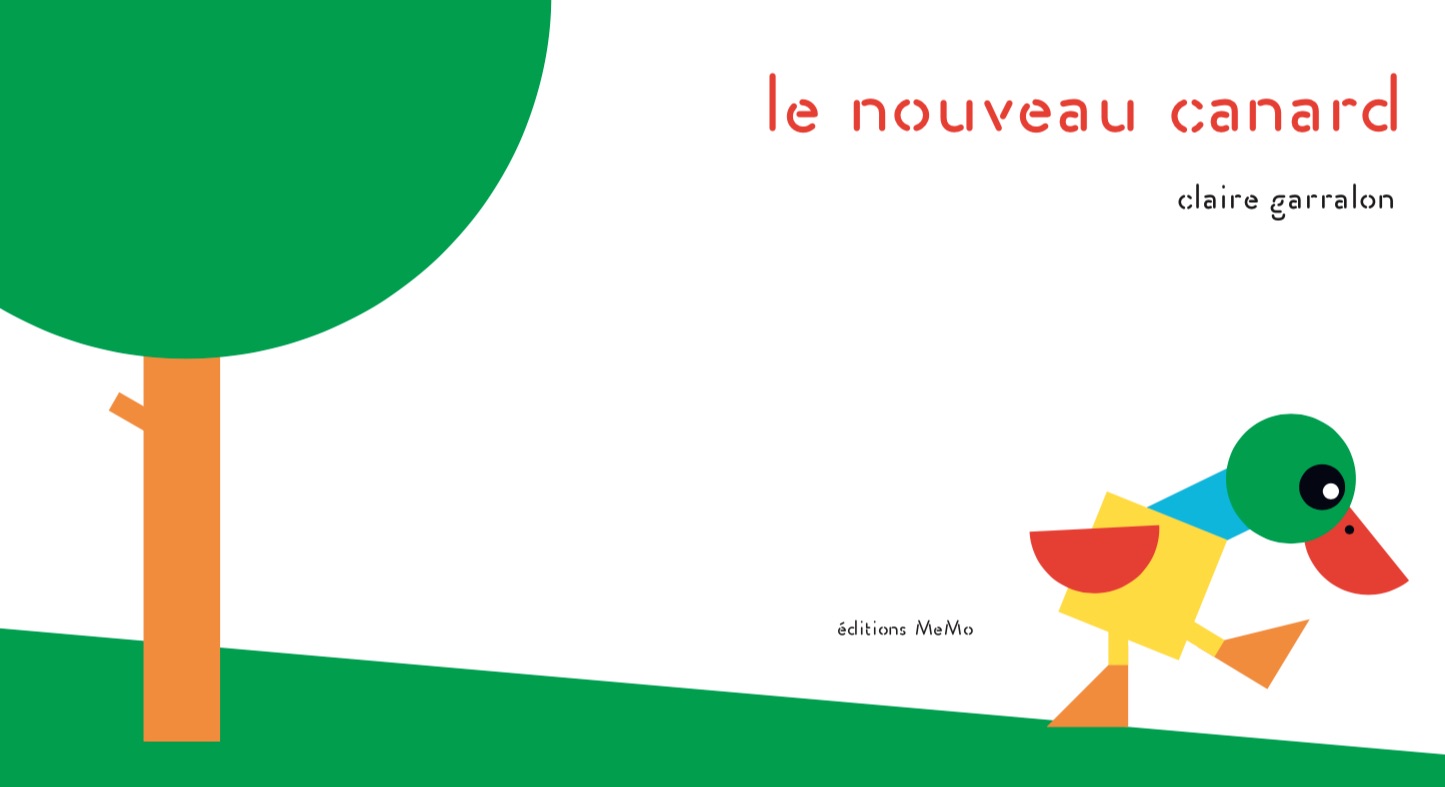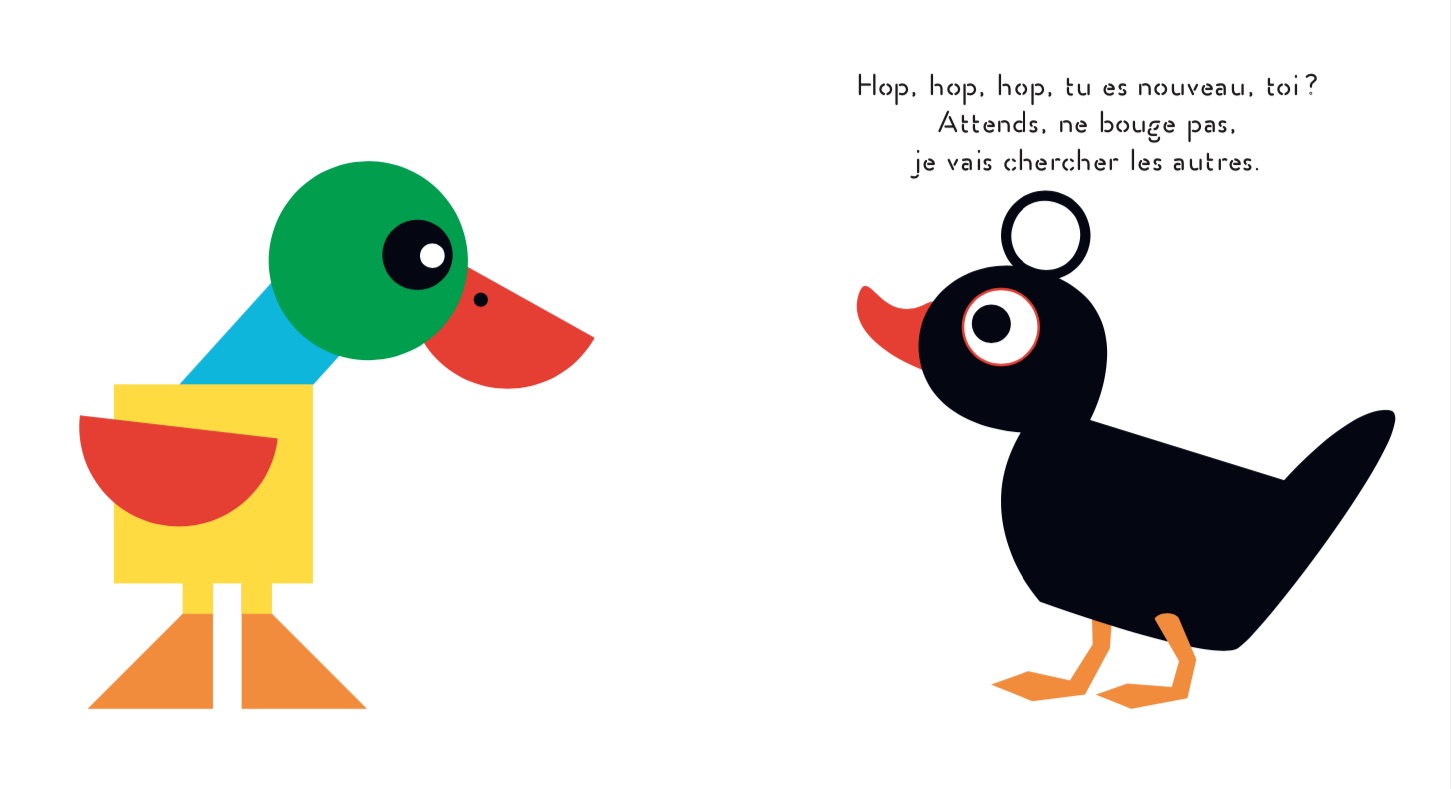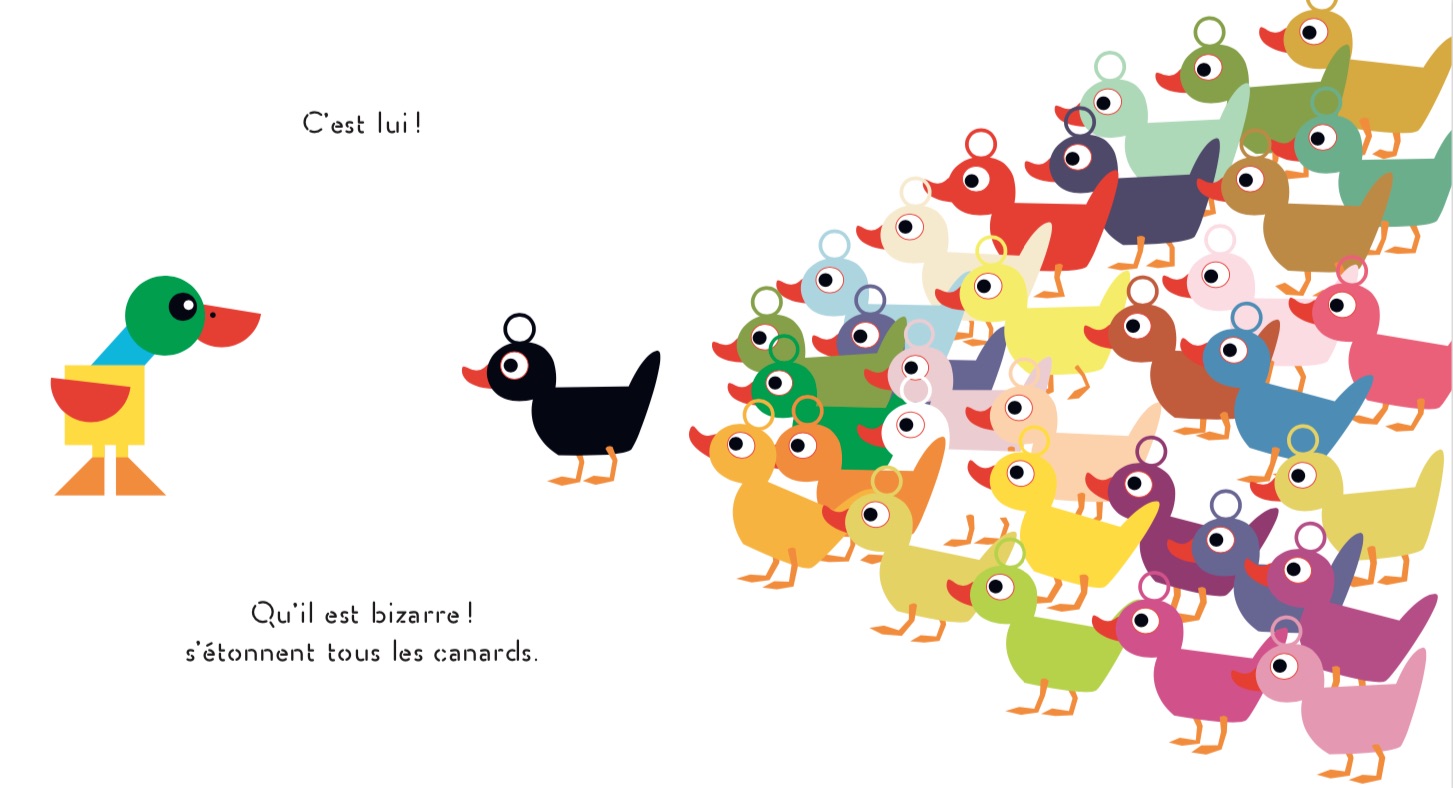 ADD BOOK TO MY SELECTION