La nuit, tous les chats… by Claire Garralon
At night all cats are grey. In the day, they get dressed. And when it's dark, they turn grey again, dressed or undressed.
In her new picture book, Claire Garralon is back with her cats in a world where black and white and other colours appear one after another. In simple words, she tells how all cats are of a kind, no matter their differences.
Like humans, cats quarell, love and live on their own terms. But at night, they are one big family.
Hardcover picture book, 40 pages, 20 x 27 cm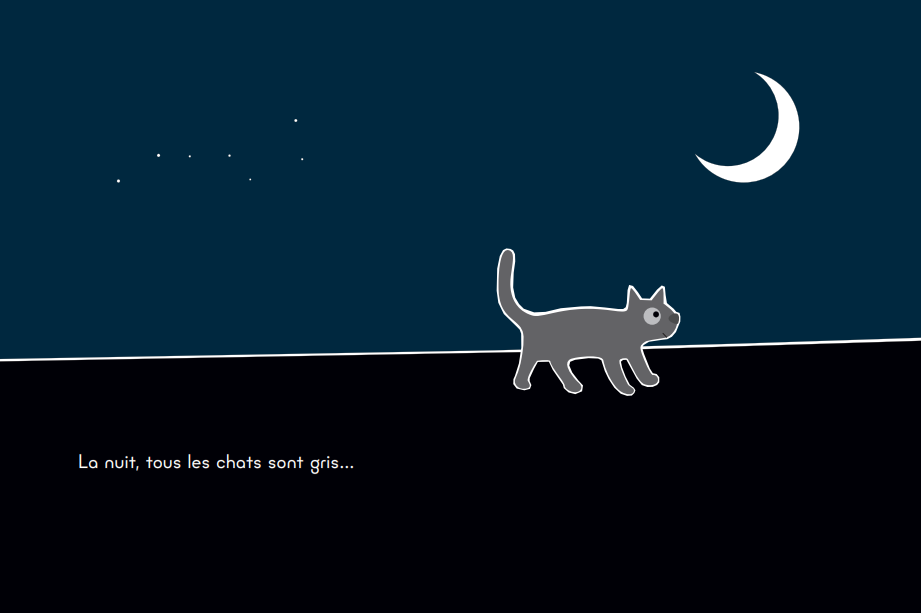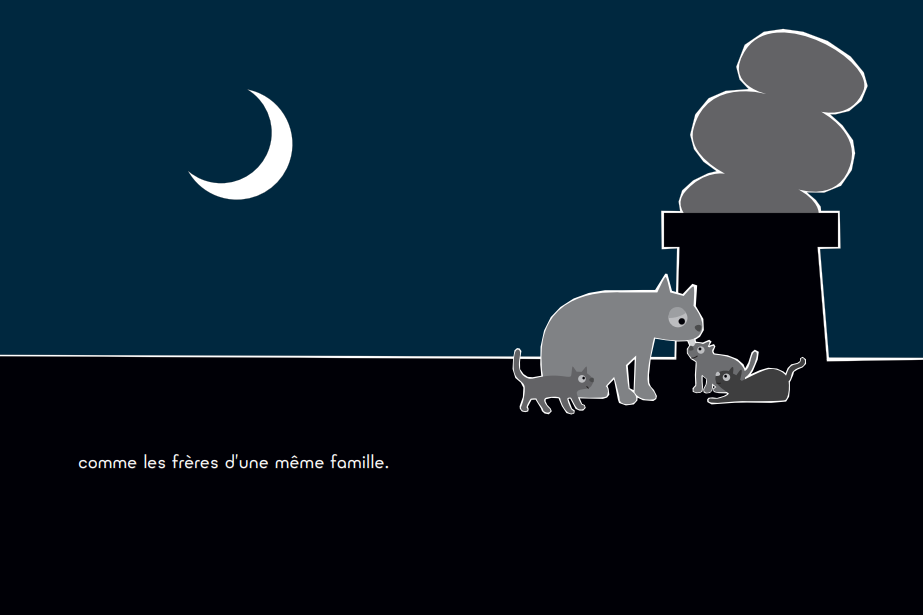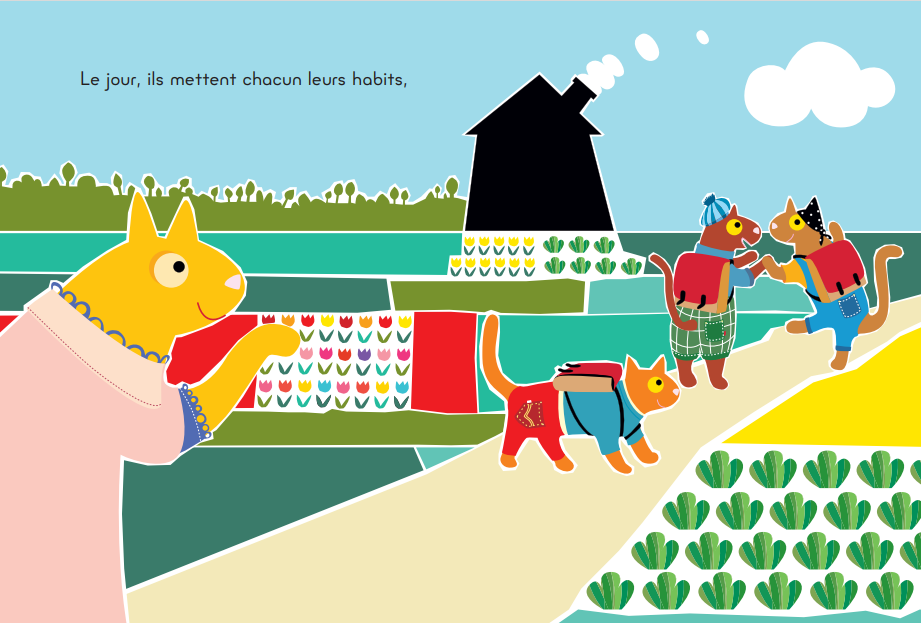 ADD BOOK TO MY SELECTION