Quand deux lapins s'aiment, by Claire Garralon
One day, Red Rabbit meets Yellow Rabbit. They fall in love and shortly after have a cute baby. What colour do you think the baby will be? And when he has babies of his own, what colour will they be?
After playing with black and white in Chat noir, chat blanc (published in English by Sourcebooks) Claire Garralon introduces toddlers to a world of colours!
30 pages board book, 19 x 19 cm
Rights sold: English (North America)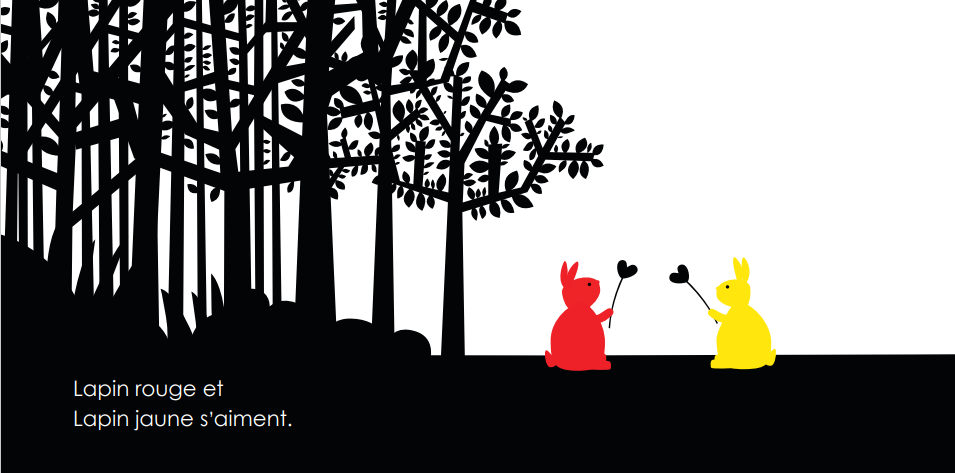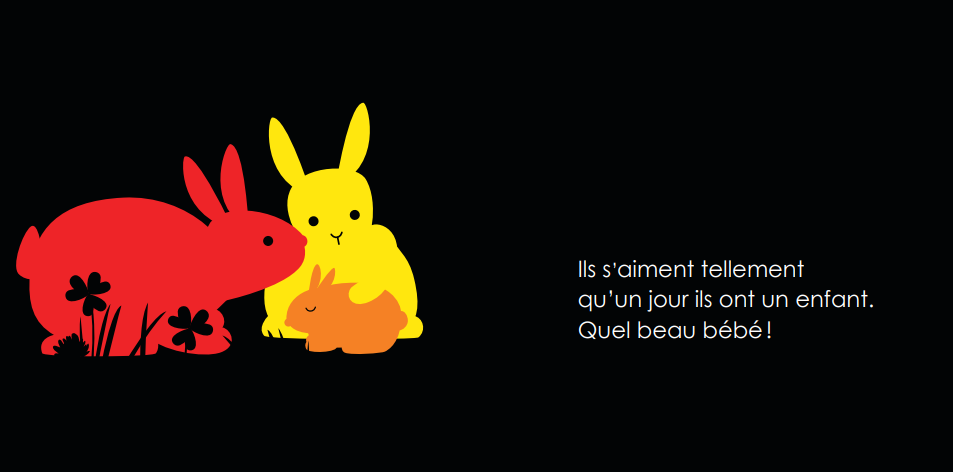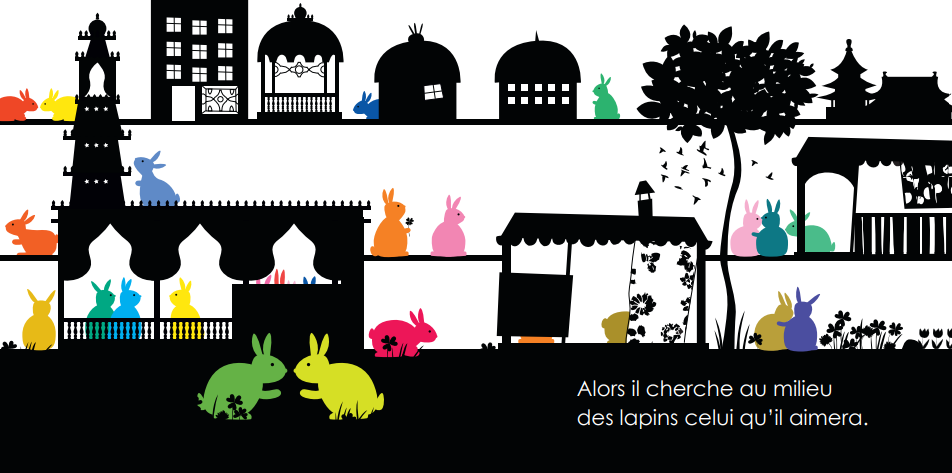 ADD BOOK TO MY SELECTION