Cinq sens en images, by Claire Garralon
A graphic picture book made for toddlers to awaken their five senses thanks to a unique black and white design. Through shapes and silhouettes, the world is outlined to reveal its wonders. Each sense is introduced with one double-spread, and then explored through three double-spreads full of images classified by topic.
A book to read with your eyes, nose, mouth, hands and ears!
Board book, 40 pages, 20 x 20 cm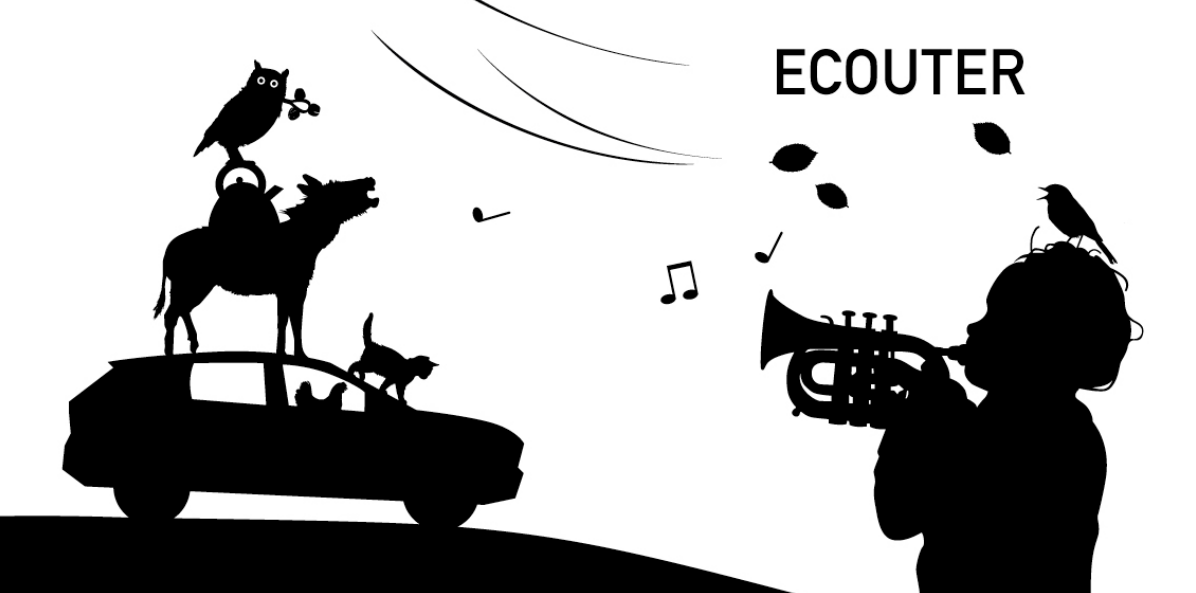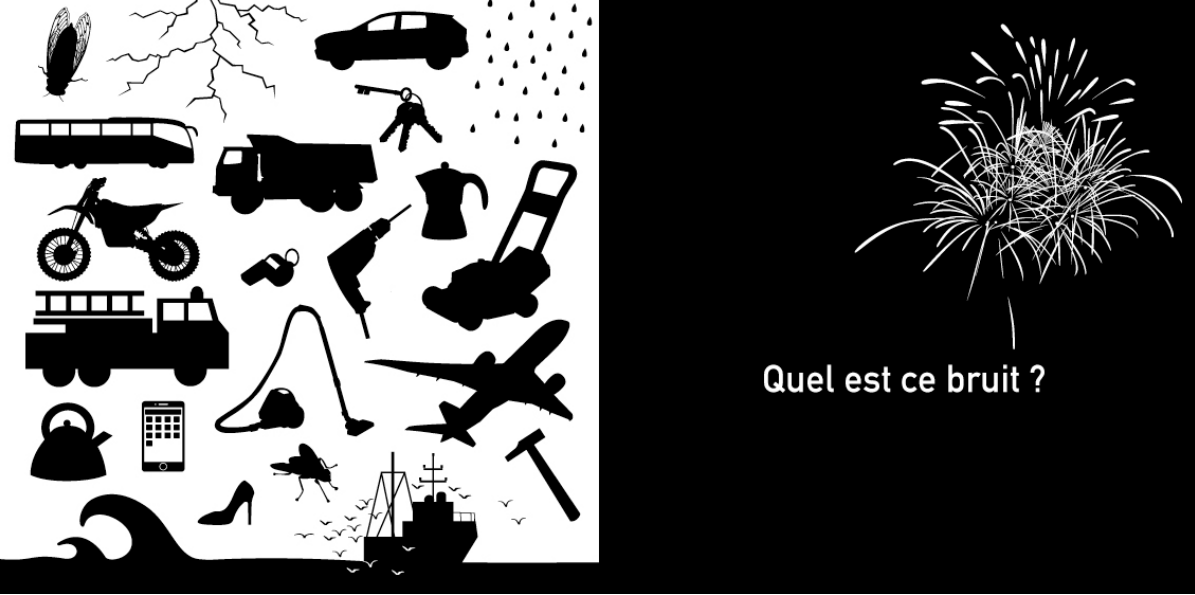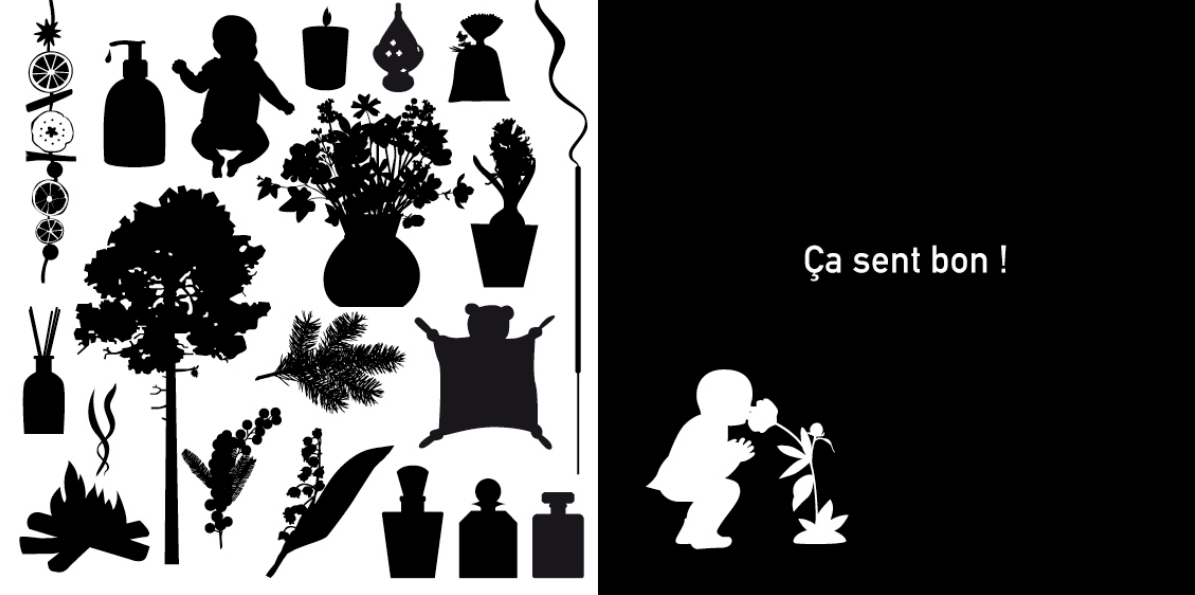 ADD BOOK TO MY SELECTION