Poule bleue, by Claire Garralon
Blue Hen laid three eggs. She brooded them until three chicks hatched out. So proud, Blue Hen introduced them to everyone in the farmyard… but kept on overprotecting them. One day, chicks are big enough to explore the meadow. Is Blue Hen ready to let them go?
With this fifth book, Claire Garralon humorously talks about growing up and leaving home. A story for all, parents and toddlers.
36 pages picture book, 20,5 x 22 cm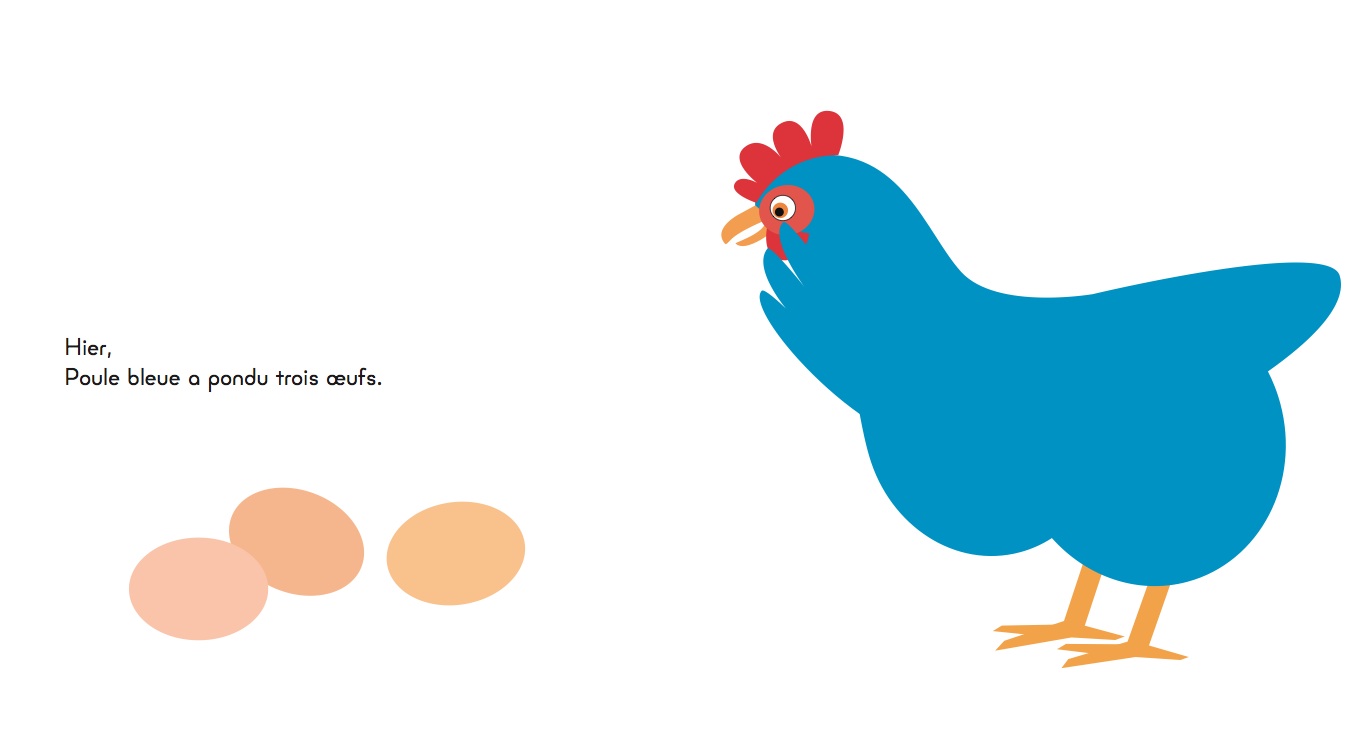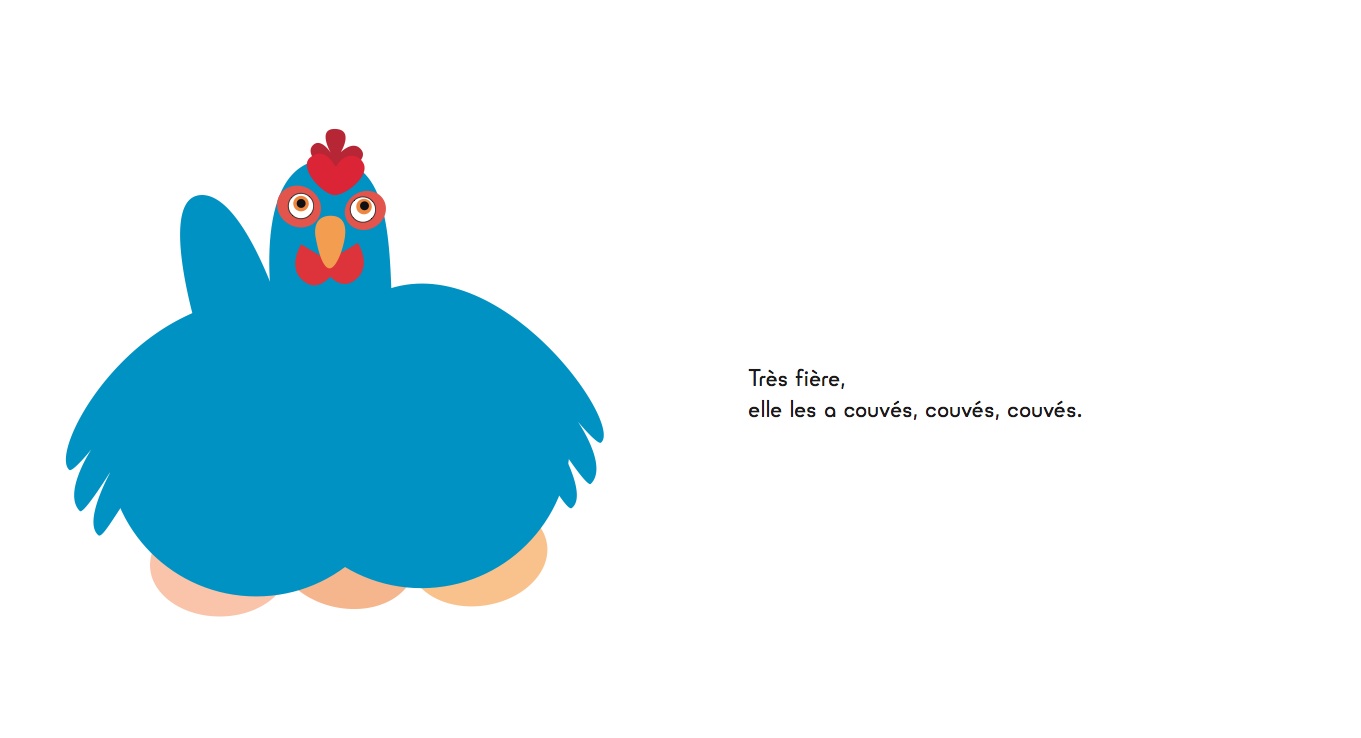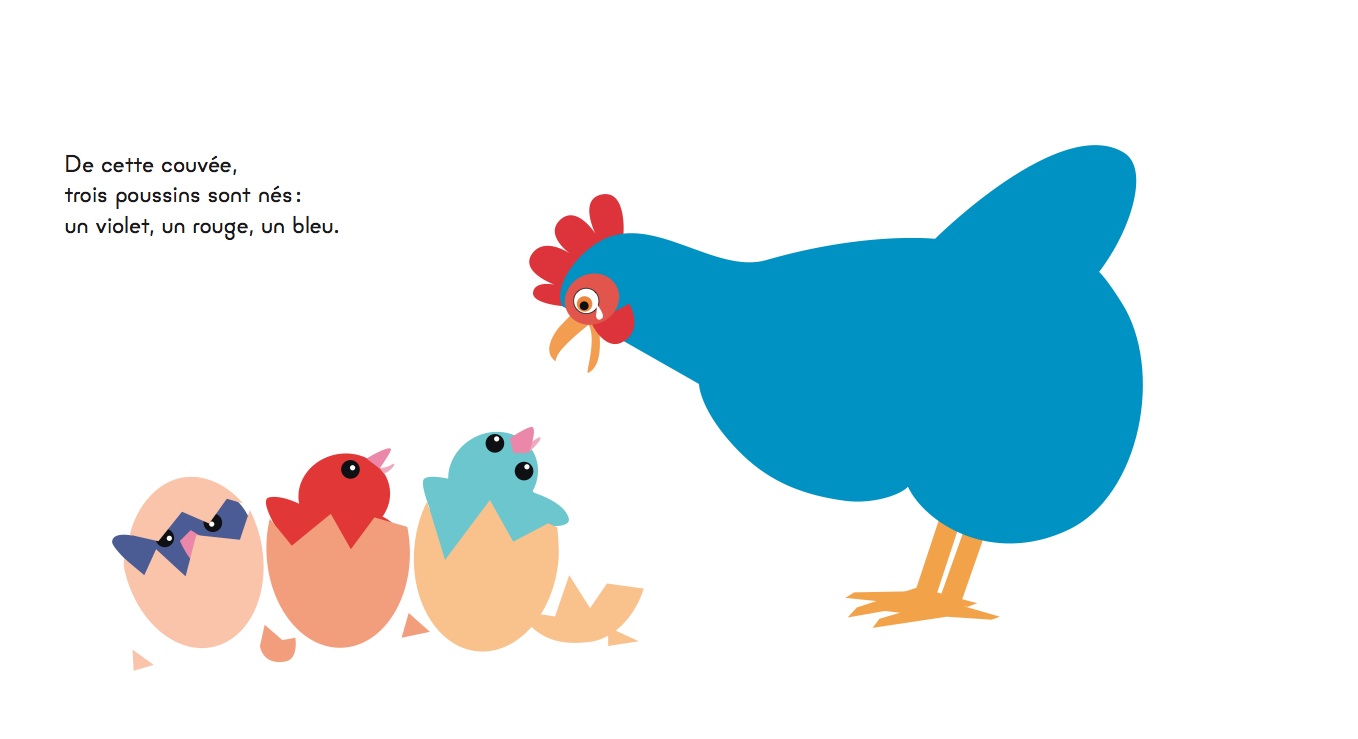 ADD BOOK TO MY SELECTION