Nuit, by Nancy Guilbert and illustrated by Anna Griot
Liking nothing better than to paint and draw nighttime skies, a little girl immerses herself in her creativity, dreaming that she is half-girl and half-fish. Surrounded by the fauna of the sea, in the depths of the ocean she discovers many treasures and marvellous creatures before returning to the surface. Upon emerging, she sheds her scales and gills and begins breathing normally. She regains her former appearance but something inside her has changed: she now knows that the day will make anything possible.
Nancy Guilbert and Anna Griot's Night is a vibrantly hued poetic tale bridging land and sea, imagination and reality, and day and night.
Hardcover picture book, 16.6 x 24 cm, 40 pages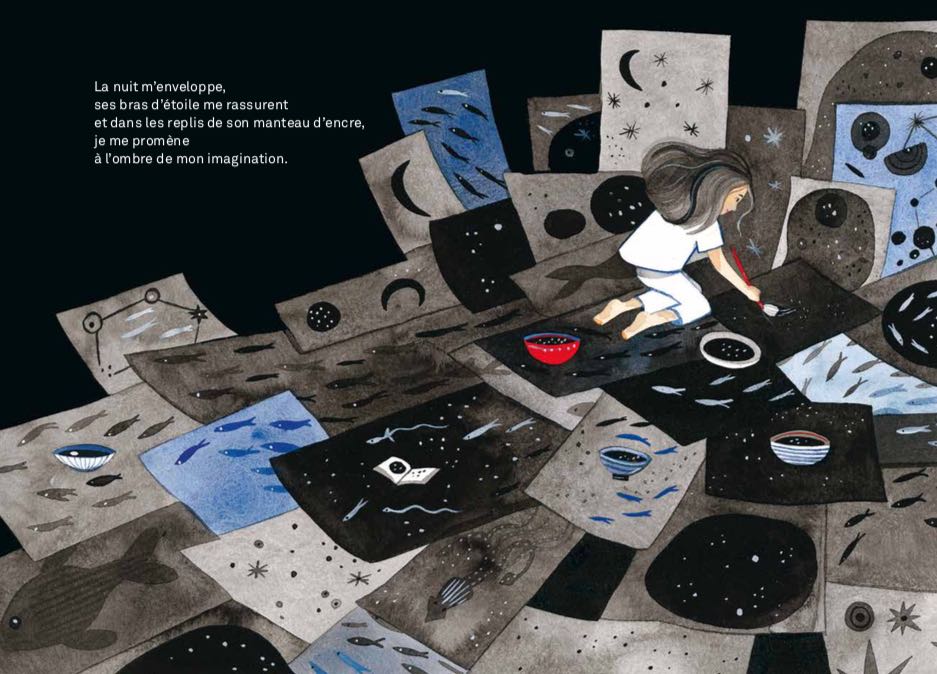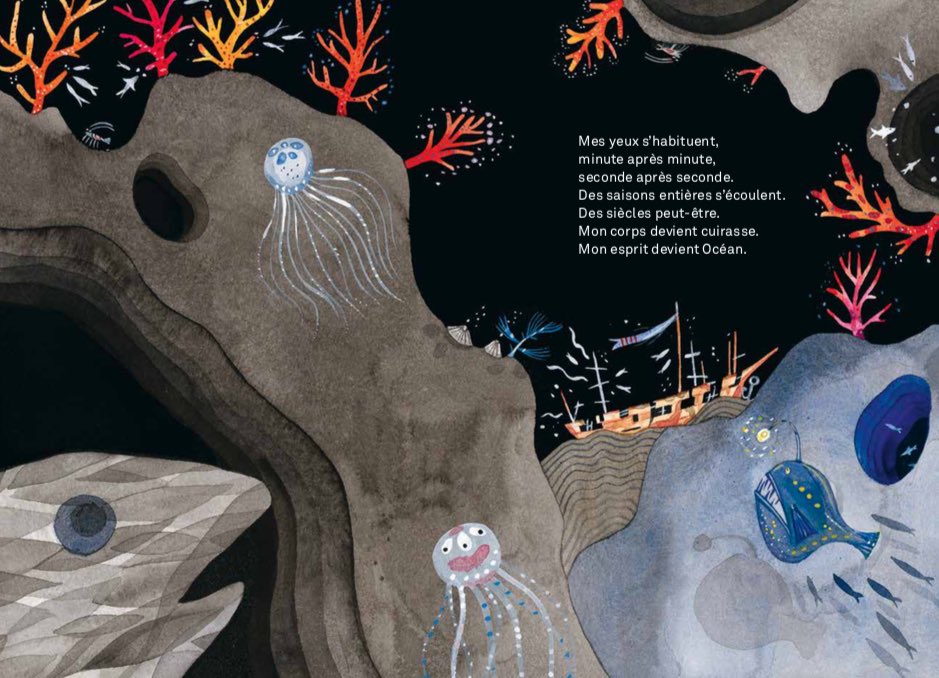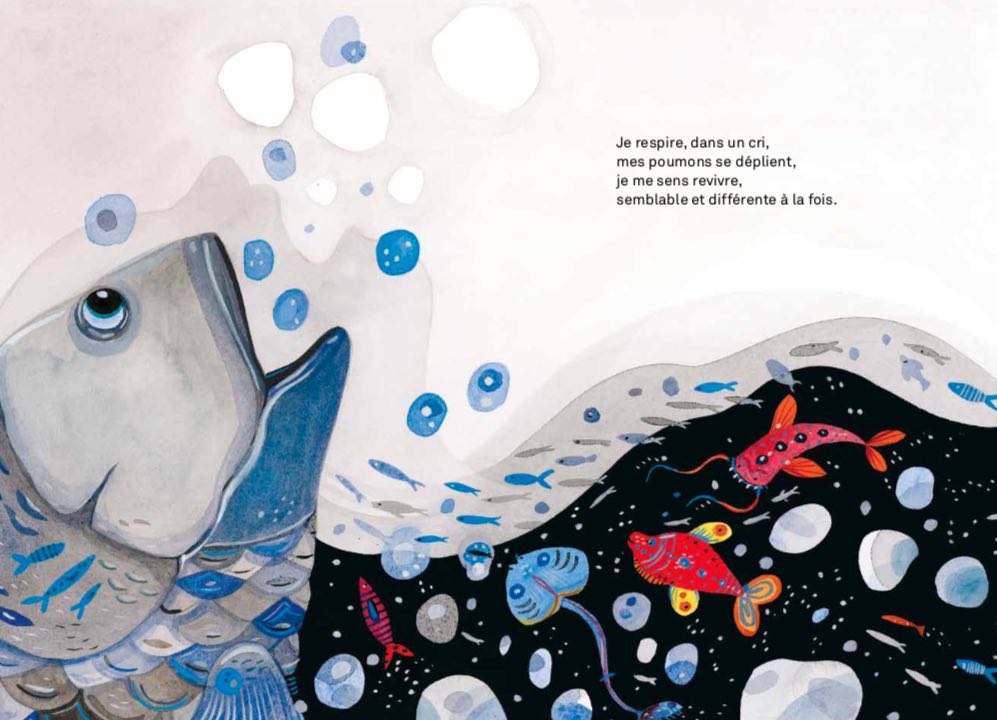 ADD BOOK TO MY SELECTION