Le voyage de Charlie le hérisson, by Callie, illustrated by Anna Griot
The Journey of Charlie the Hedgehog is a clever, fast-paced tale featuring a most unlikely yet utterly loveable hero. Charlie the hedgehog is a stickler for good behaviour who enjoys spending his free time working on his guide to proper hedgehog etiquette. Until one day, when a natural disaster befalls the island on which he lives and he finds himself requiring the help of a fire-breathing dragon to save his fellow hedgehogs.
As the plot twists and turns, the novel's humorous trichromatic illustrations in red, blue, and black will have readers laughing out loud as they cheer Charlie on in this story of resilience, loyalty, and hope!
A second novel of Charlie the Hedgehog to come.
Softcover novel, 12.5 x 18 cm, 128 pages
In the same Étoile series (for children from 7 years-old): Monsieur Denis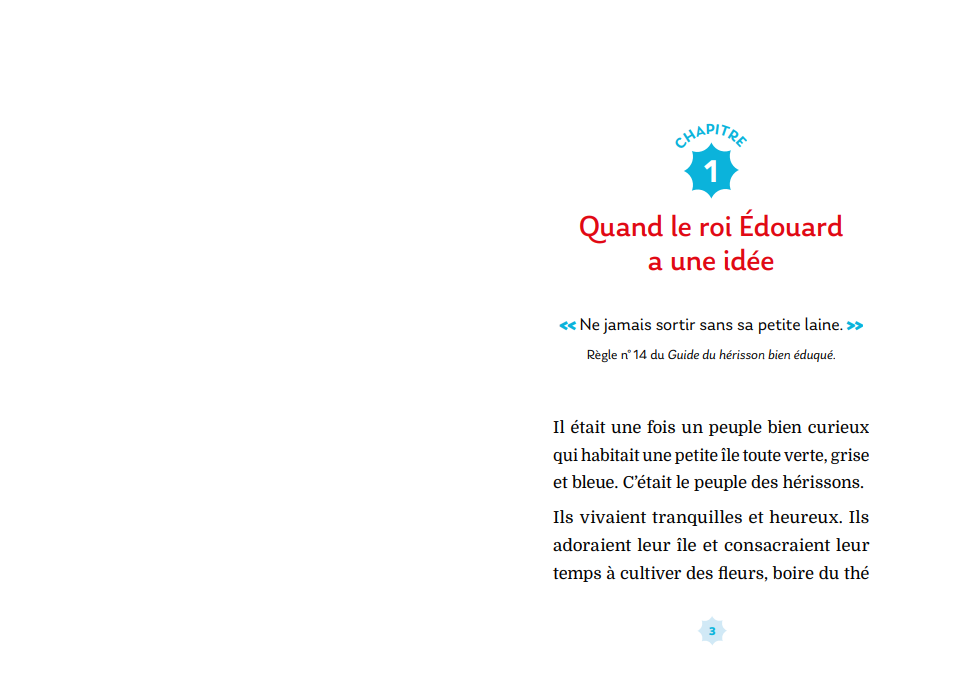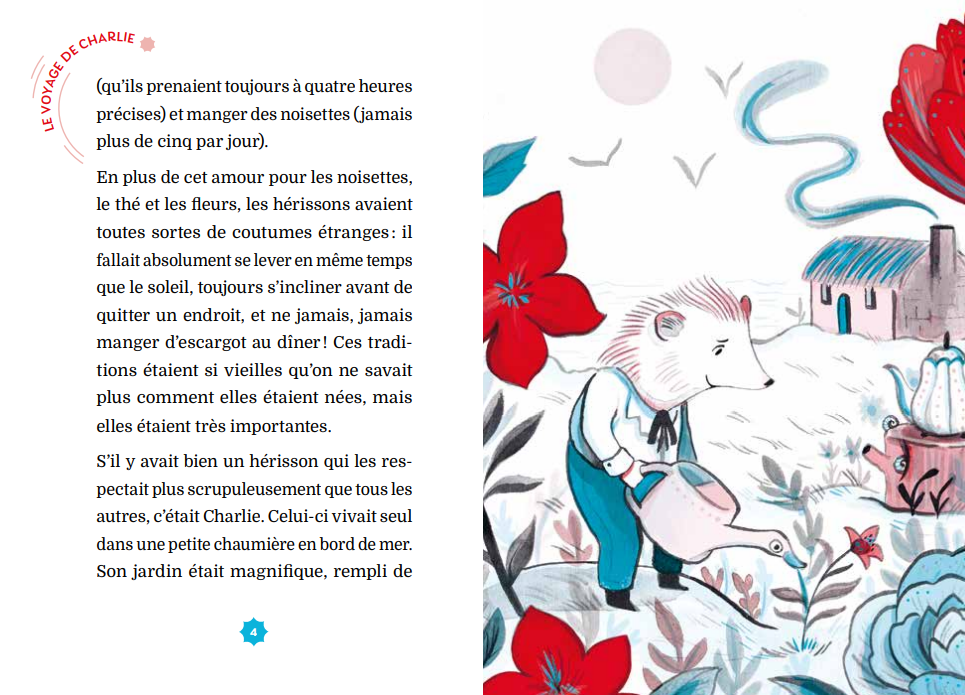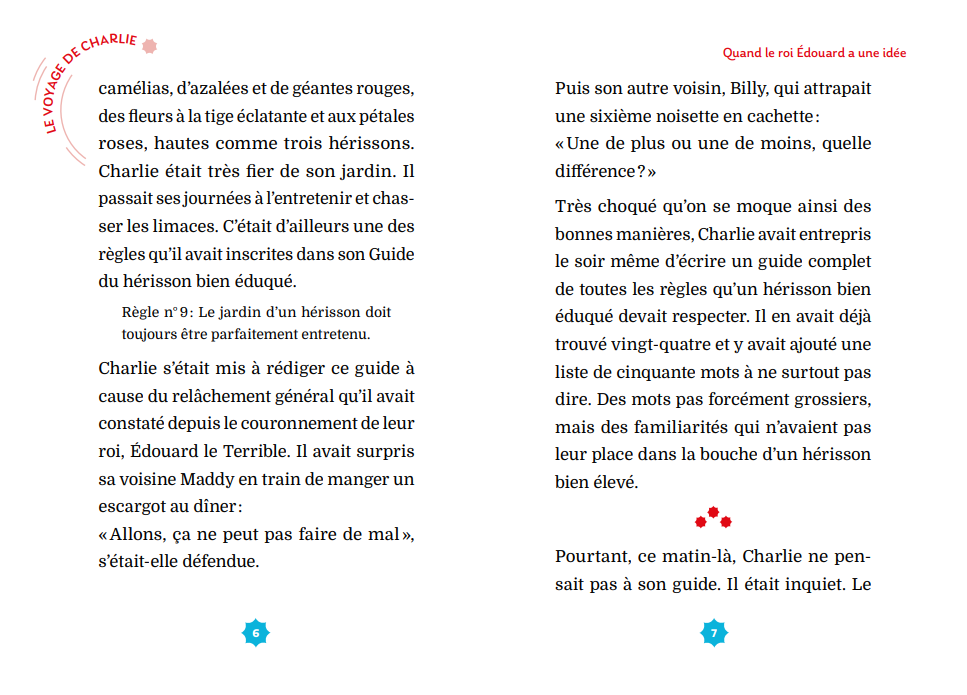 ADD BOOK TO MY SELECTION