Quel est ce fruit ?, by Anne Crausaz
My thin skin shines under the spring sun. My red flesh stains clothes. Who am I? The cherry.
Let us discover the existing fruits and vegetables in these large-size books with holes. Each guess is made of a close-up on its skin, a double page at the core of its flesh, and a step-back to reveal its complete shape, together with the associated plant. Just as the fruit and vegetable gradually reveal themselves, insects uncover their insides thanks to a clever cut-out in the page.
Hardcover picture book with holes in the pages, 72 pages, 20 x 22,3 cm
Rights sold: Russian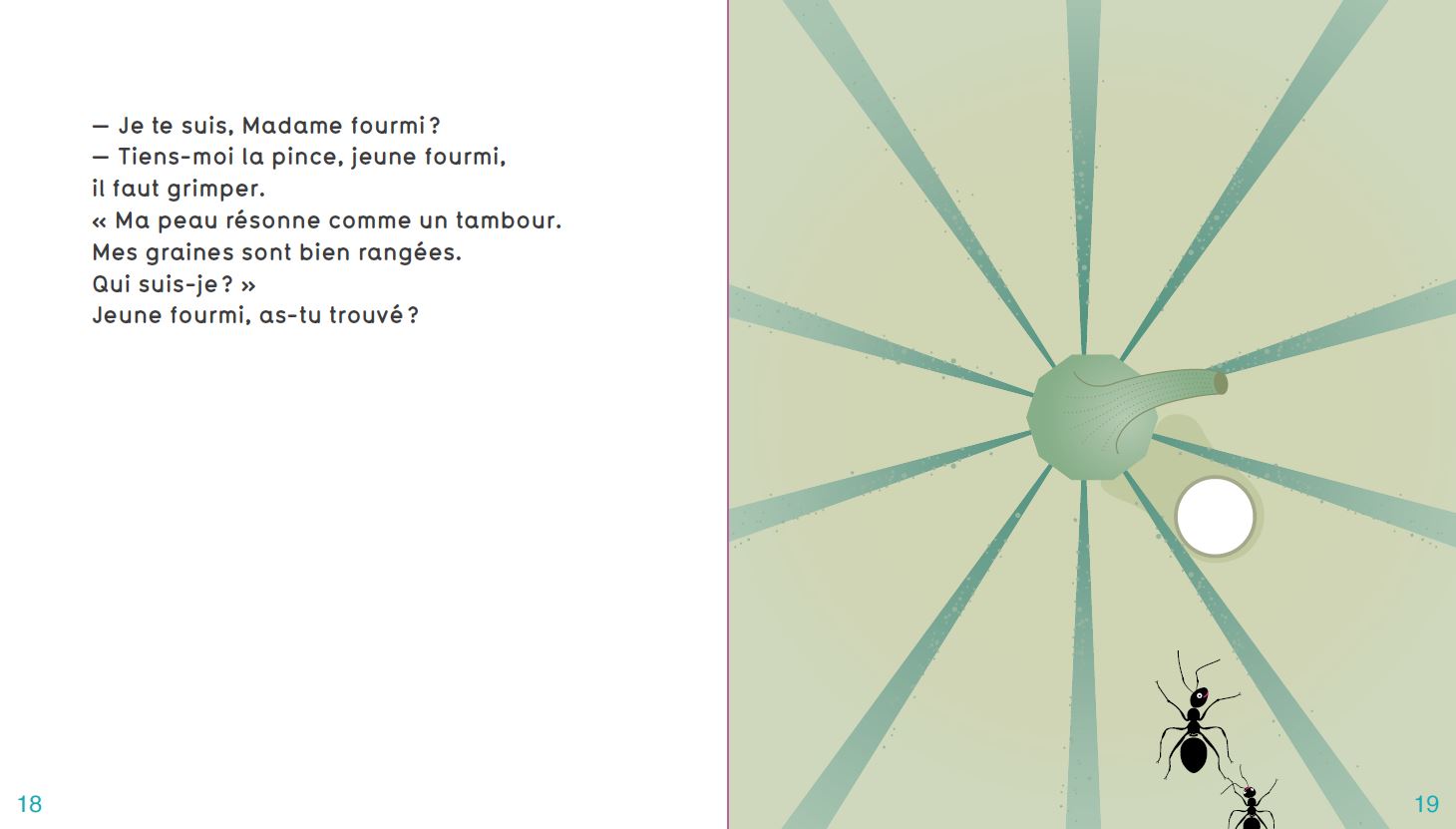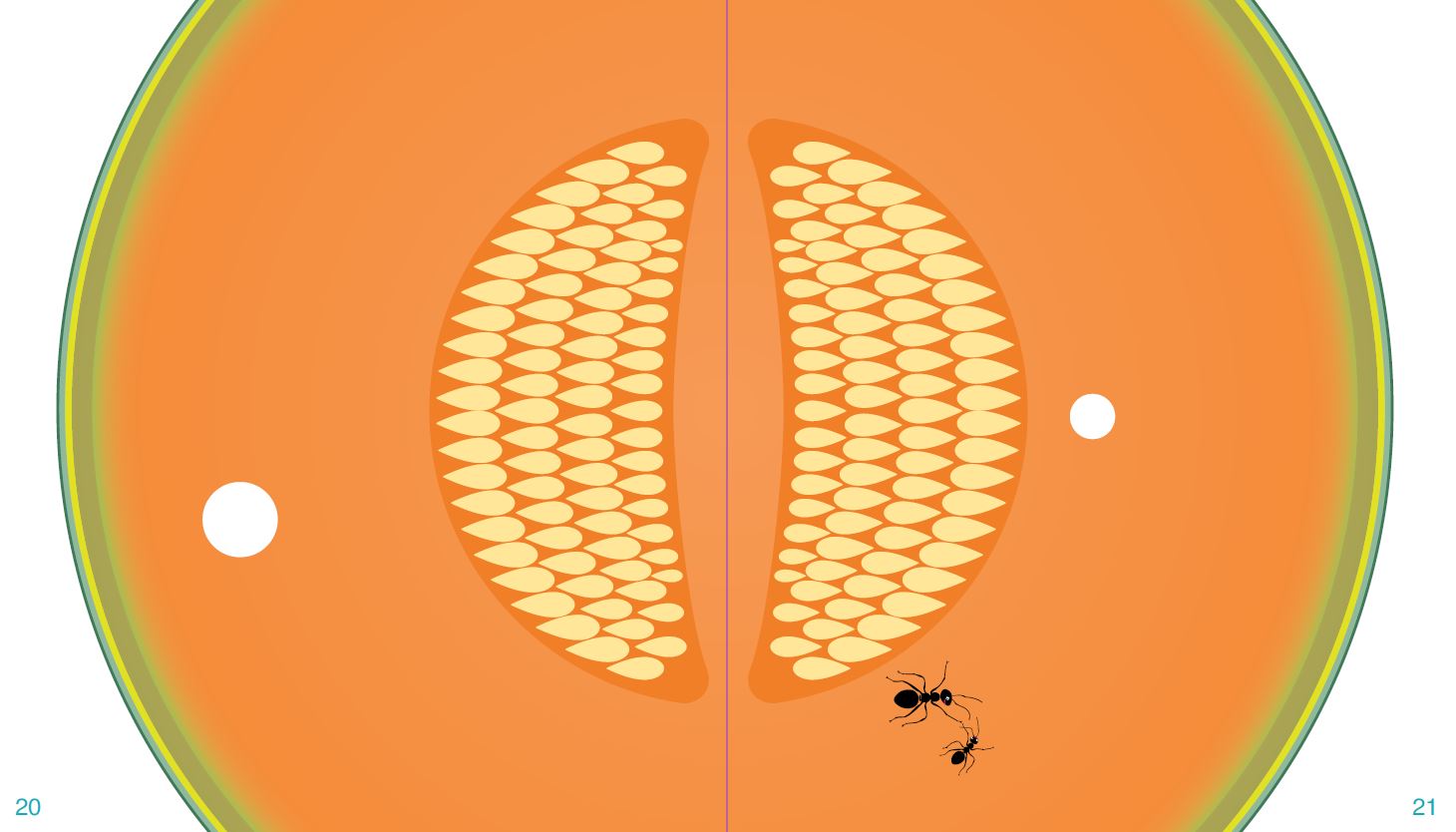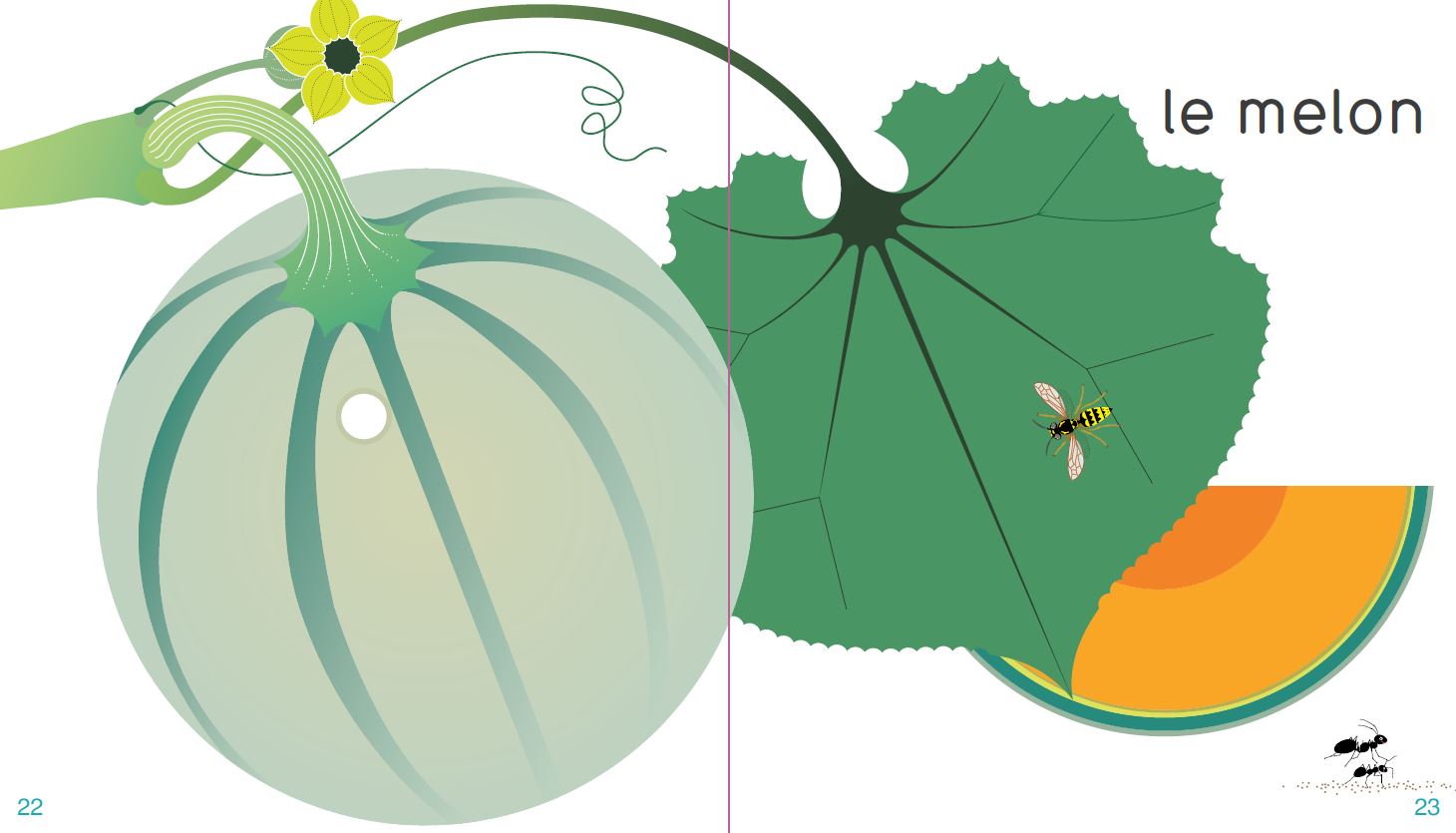 ADD BOOK TO MY SELECTION