Et le Soir quand la nuit tombe, by Anne Crausaz
Anne Crausaz has created two small board books that alternate, follow on, or can be read in isolation. To In the evening as night falls retorts In the morning as the sun rises. Throughout the 16 pages, we witness the waking of the animals and the little ones that went to sleep in the other book.
Whilst the weasels and the badgers come out to eat and the owls teach their owlets to fly silently, the children are getting ready for bed and the adults are reading them stories. Stories about day and night to help come to terms with the separation because life goes on all around, night after night, morning after morning.
Also available: In the Morning As the Sun Rises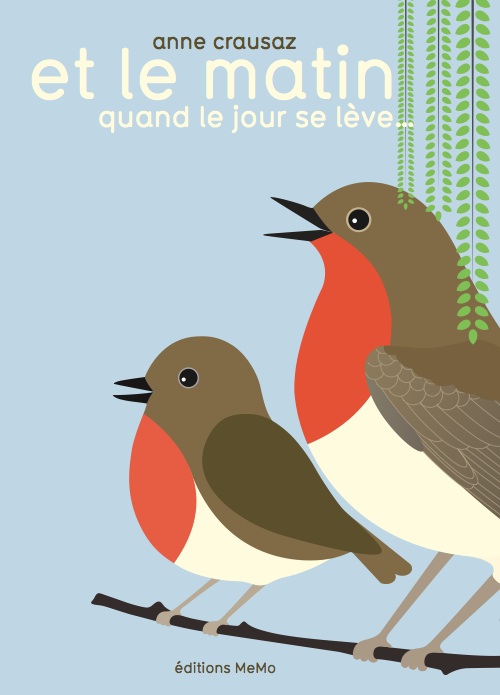 15 x 21,5 cm, 16 pages, Board Books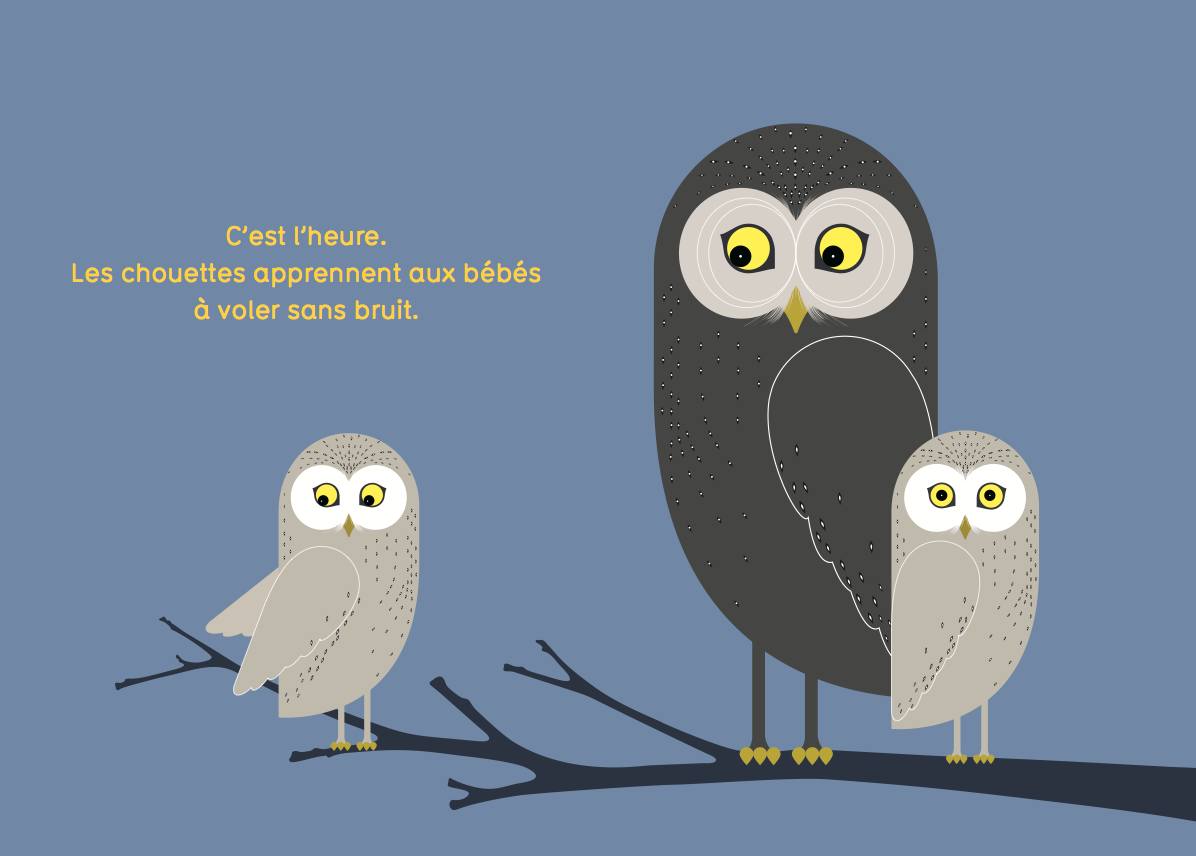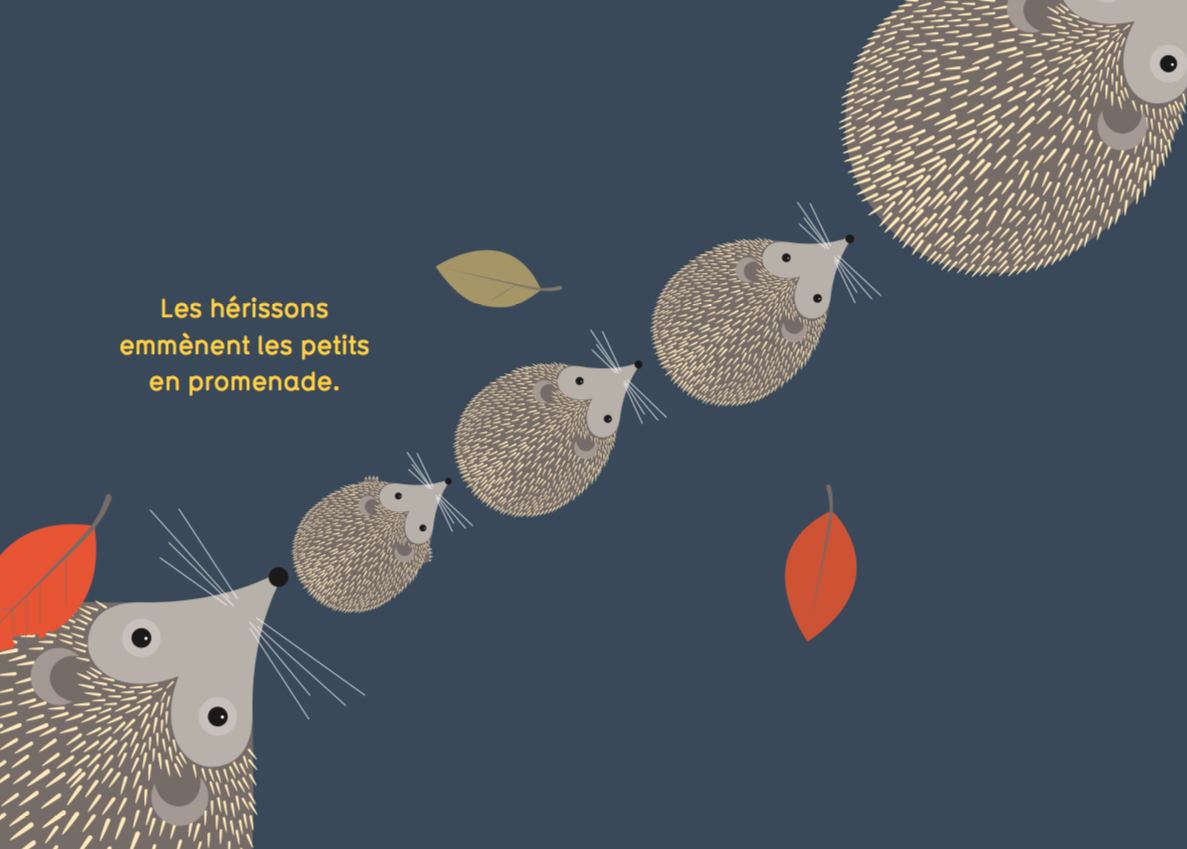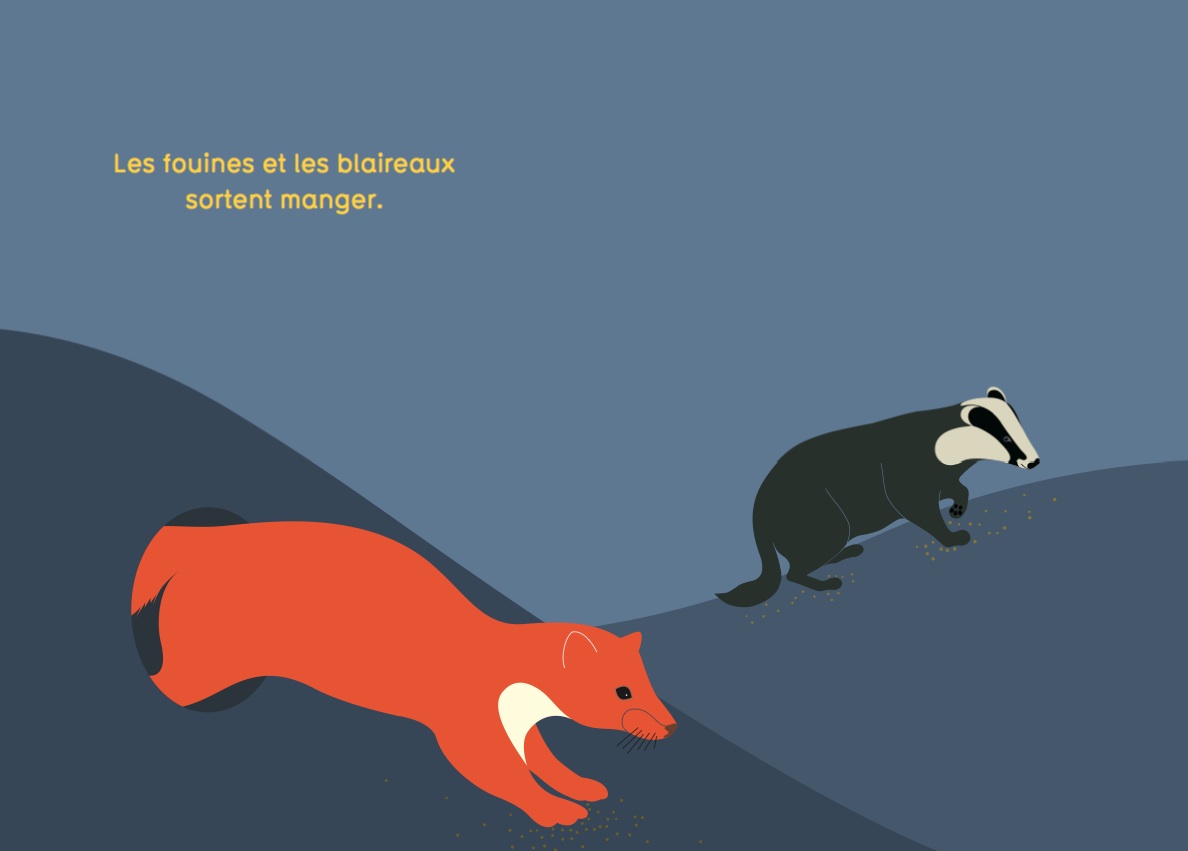 ADD BOOK TO MY SELECTION