La Maîtresse ne danse plus, by Yves Pinguilly & illustrated by Zaü
Being a child in 1914. This book evokes WWI by telling young readers the life of those who stayed behind.
Summer of 1914. Little Adèle eats her snack while looking at her parents trimming the wheat field. The church bells start ringing: all men must go to war. Adèle, like every other child, gets back to school. She and the other children often dance together, with their teacher. The war is on, even if it can't be seen here. Adèle tells everything to her doll Madeleine.
One day, the mayor comes to talk to the teacher. The next day, she wears black clothes instead of her pink dress under her smock. Her fiancé is not coming back from the front line. War is here, so close, in the eyes of the teacher who will no longer join the dance in the playground, or in the eyes of school friends who are now orphans…
A few years later, a morning in November, the teacher writes on the black board: "Today, the war is over. Today is the most beautiful day of my life." The teacher has lost the love of her life, but she hasn't lost her love for life.
Hardcover picture book, 40 pages, 22.5 x 28.5 cm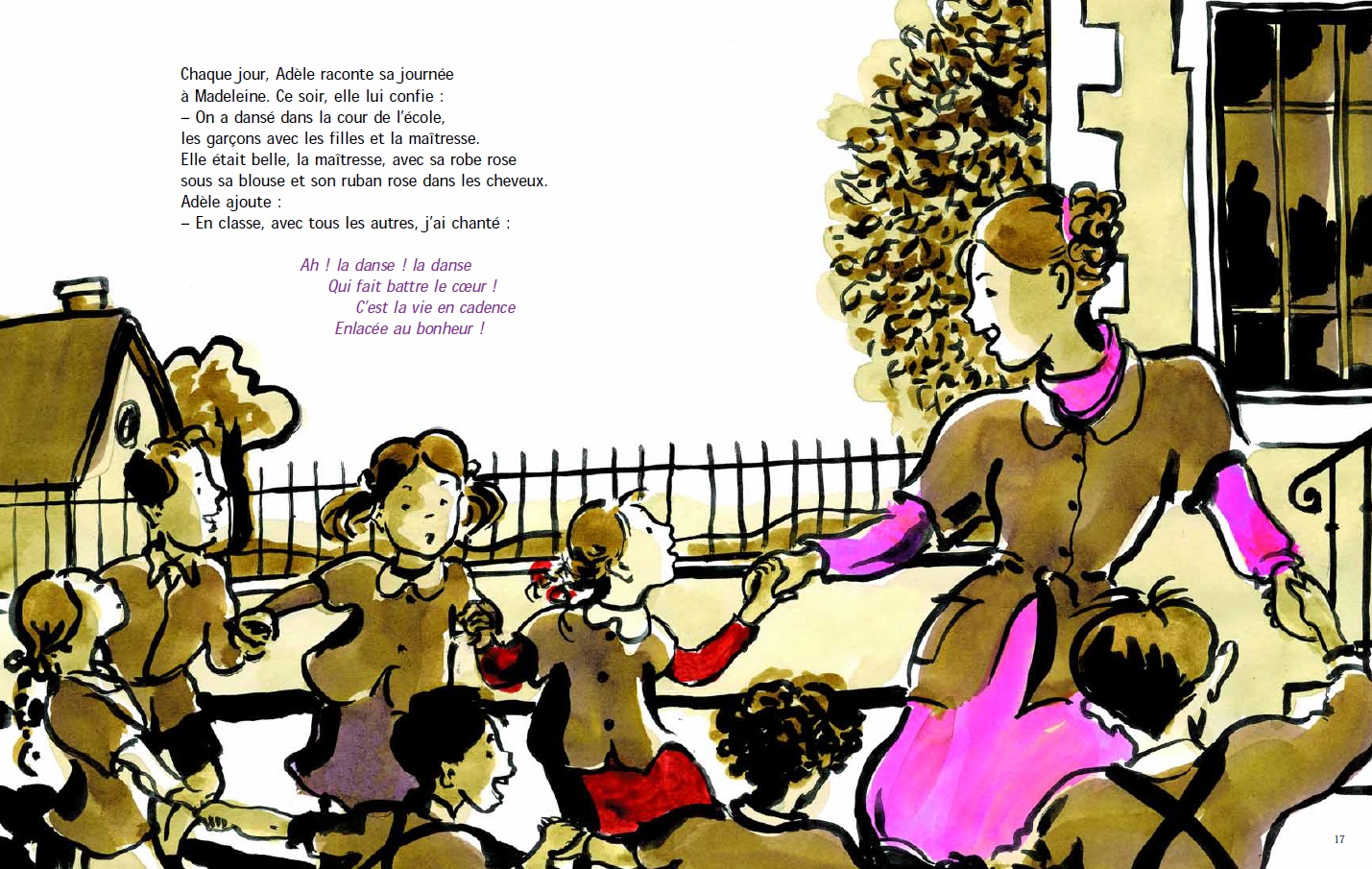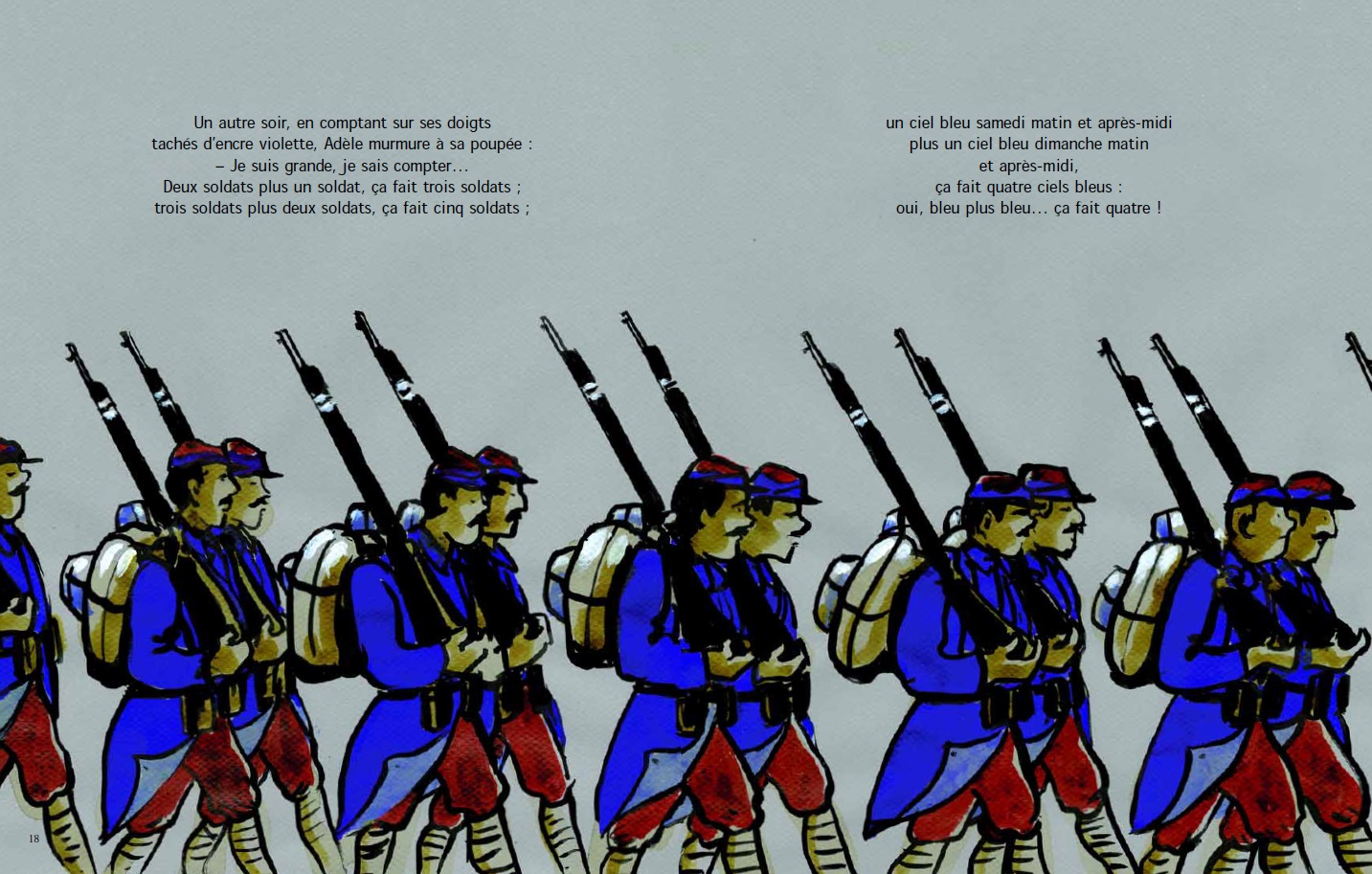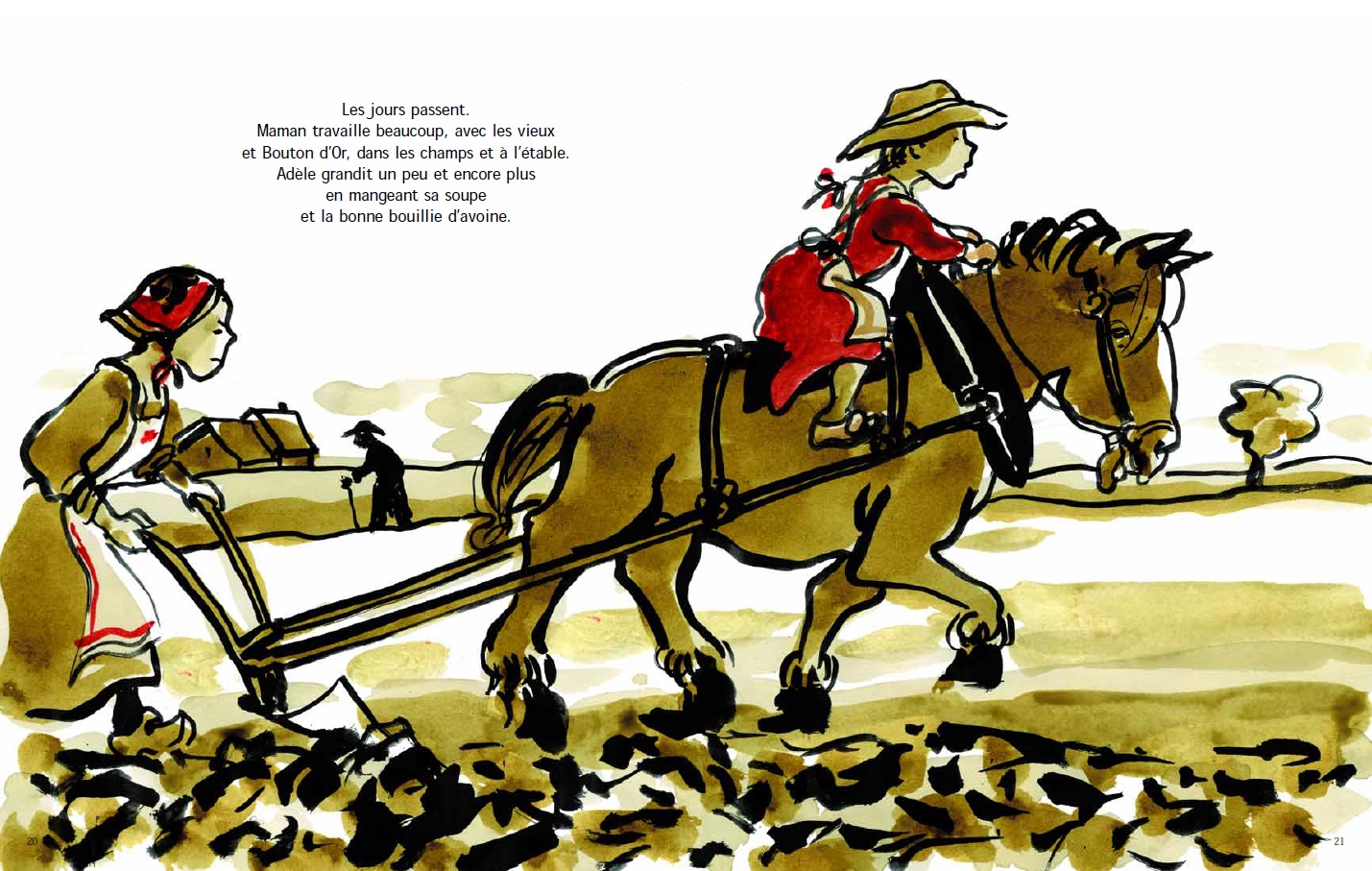 ADD BOOK TO MY SELECTION