Le grand voyage de la Reine, by Atelier Saje
The Queen would love to travel the world: when she is daydreaming, she usually thinks about all the foreign lands she has never been to before. From dawn to dusk, she dreams about matriochkas from Russia, a ukulele from Hawaii, lions from Tanzania and even ninjas from Japan. Her imaginary journeys are so rich and beautiful that, one day, she can board on a hot air balloon… to travel the world for real this time!
A book made of 8 wonderful animated dresses to discover traditional objects, designs and costumes from Russia, India, Tanzania, Japan, Hawaii, Mexico and the Arctic lands.
Animated book, 24 x 40 cm, 24 pages, 4 years+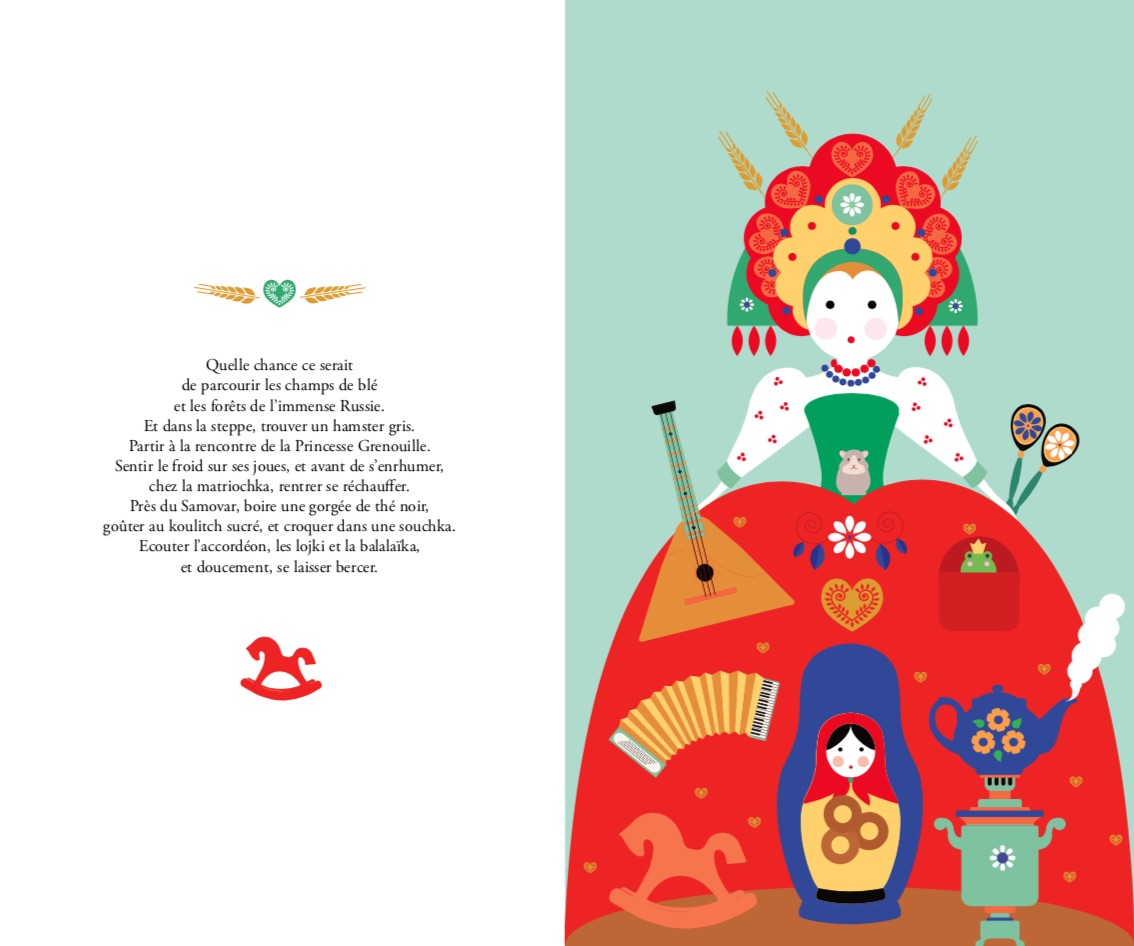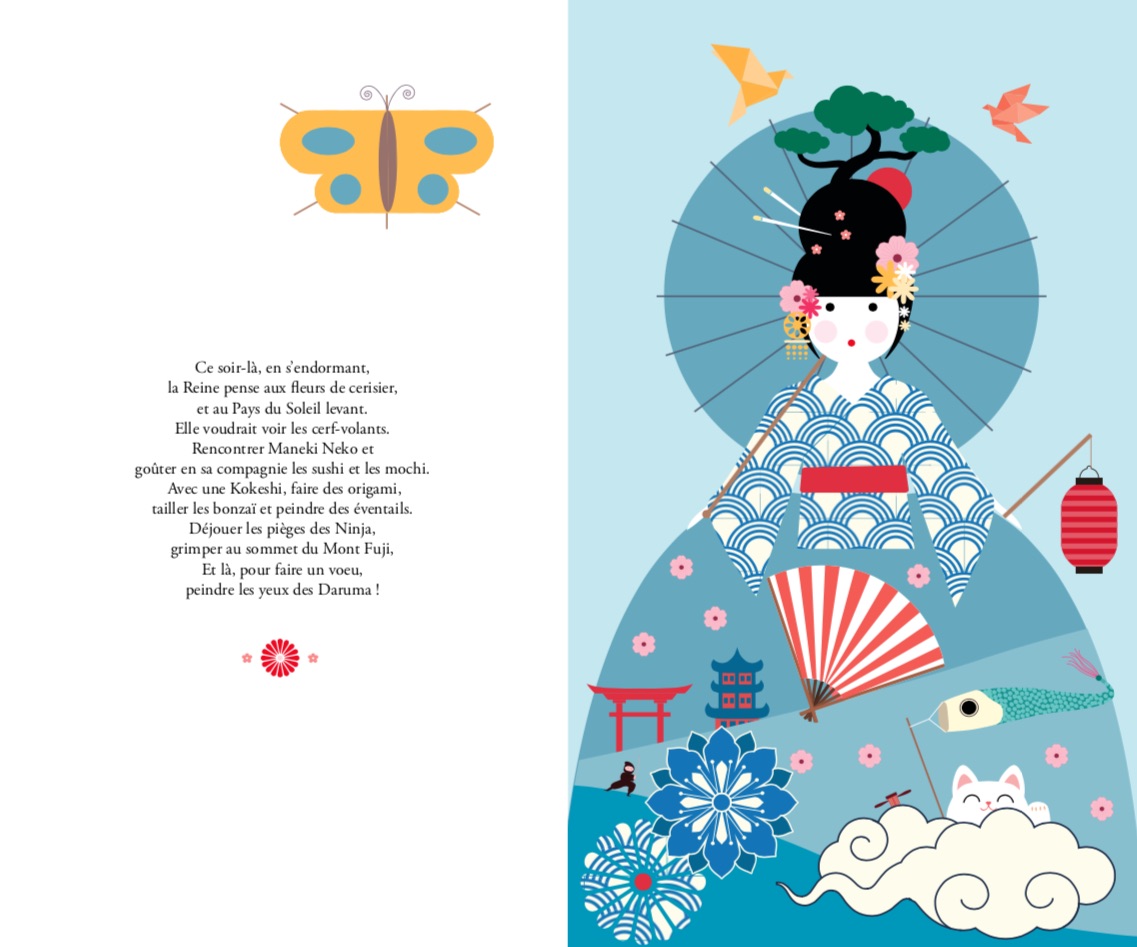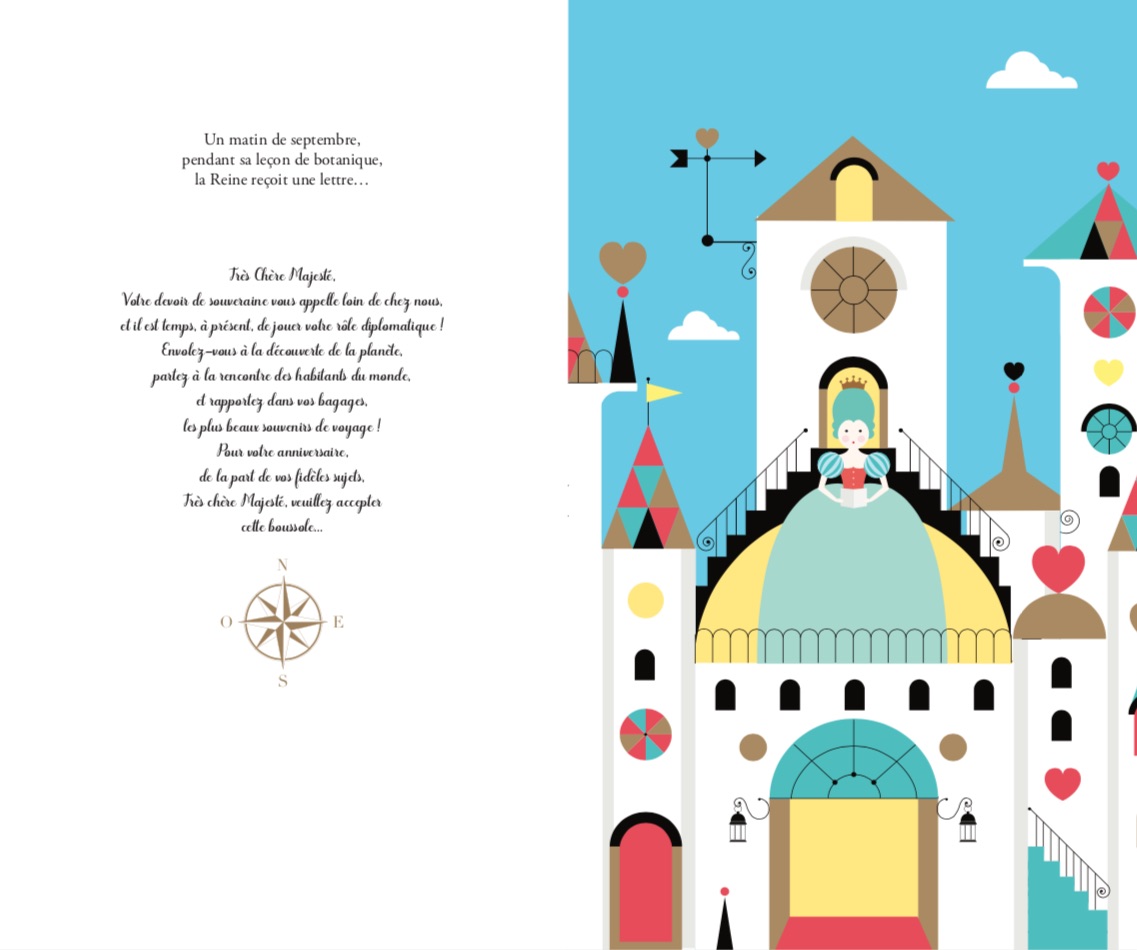 ADD BOOK TO MY SELECTION