Les robes de la reine, by L'Atelier Saje and Vavoute
Each dress hides a surprise for the child to discover.
As the King left to war, a Queen has to satisfy the desires of a mean fairy. To survive, she must sew a new dress every night. These nights of hard work in captivity will open the doors of dreams… and freedom. !
A magical fairy tale illustrated by 7 animated dresses (flaps, pull tabs etc.) created by acclaimed author Emma Giuliani (Voir le jour, Bologna Ragazzi Award 2014).
20 pages pop-up book, 24 x 40 cm
Rights sold; Simplified Chinese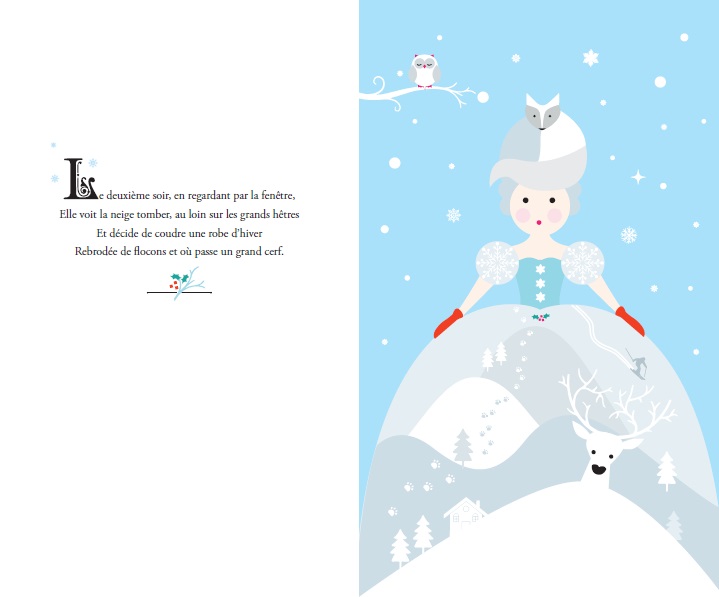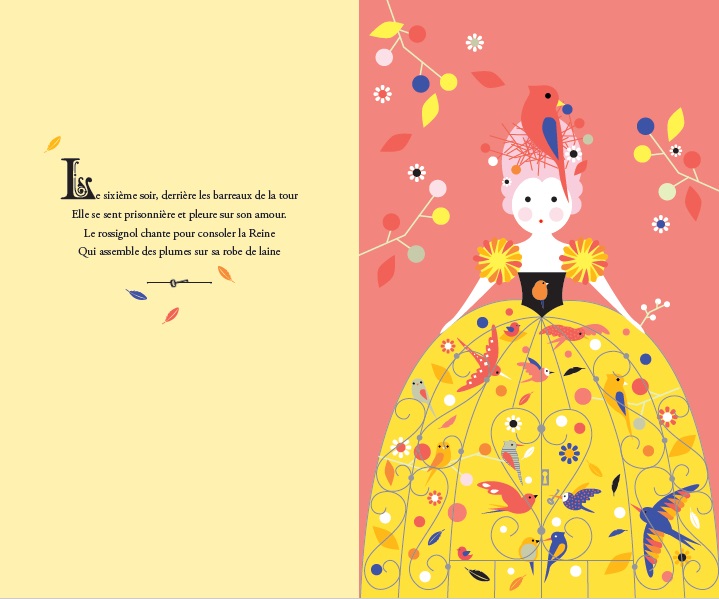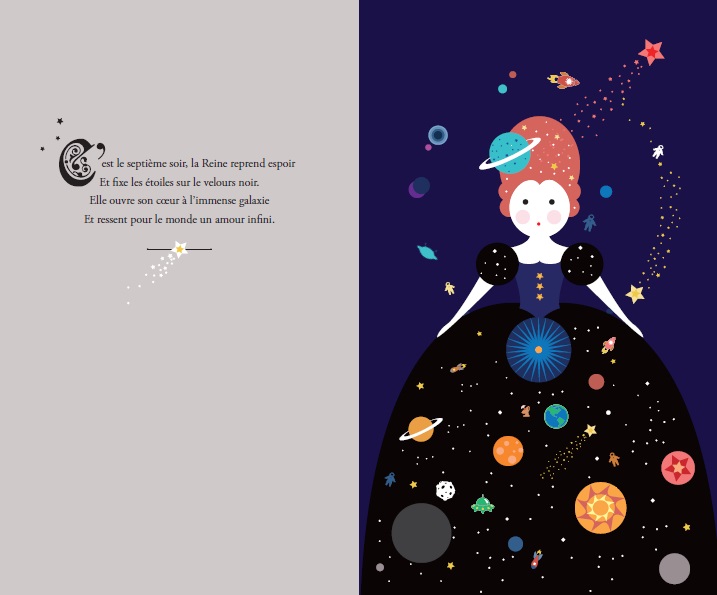 ADD BOOK TO MY SELECTION