Oups Mila !, by L'Atelier Saje
Little Mila does everything like a big girl, but her day doesn't go quite as planned! She dresses for the rain but the sun chases away the clouds, she spills her ice cream on the beach, loses her balloons at the funfair and gets her cherries stolen from the garden… Oops! Fortunately, to reassure her, Rabbit is never far away!
In each spread a large flap reveals small mistakes, bad luck and clumsiness, for a guaranteed surprise effect!
20 pages board book with flaps and round corners, 22 x 25 cm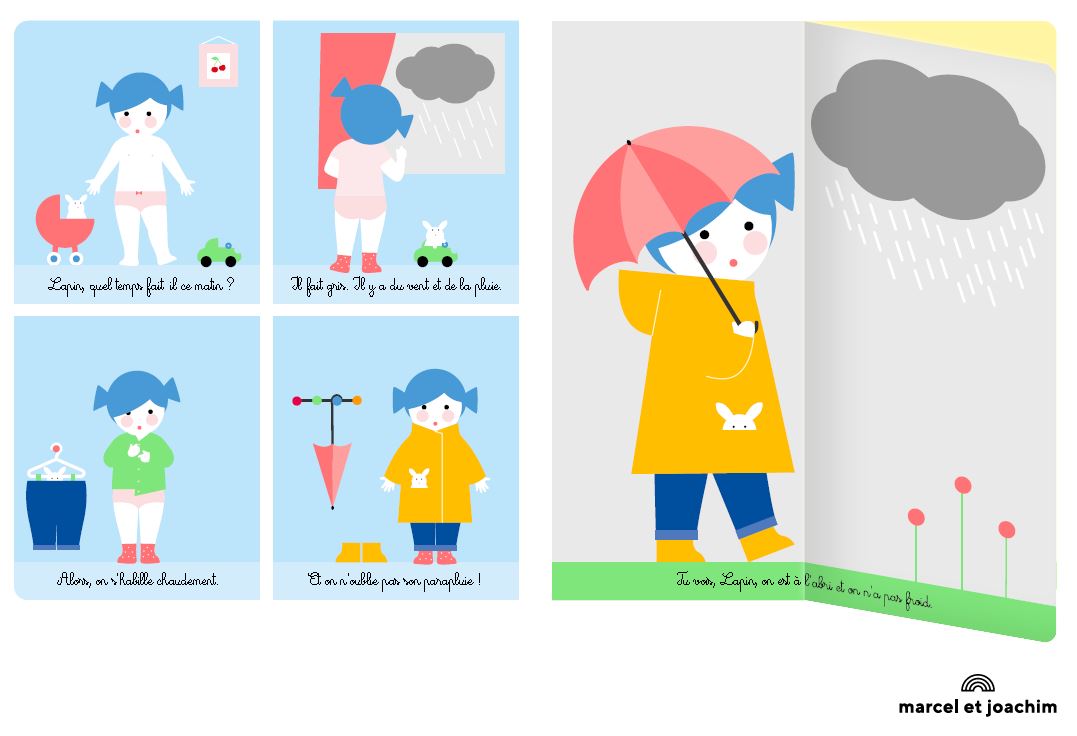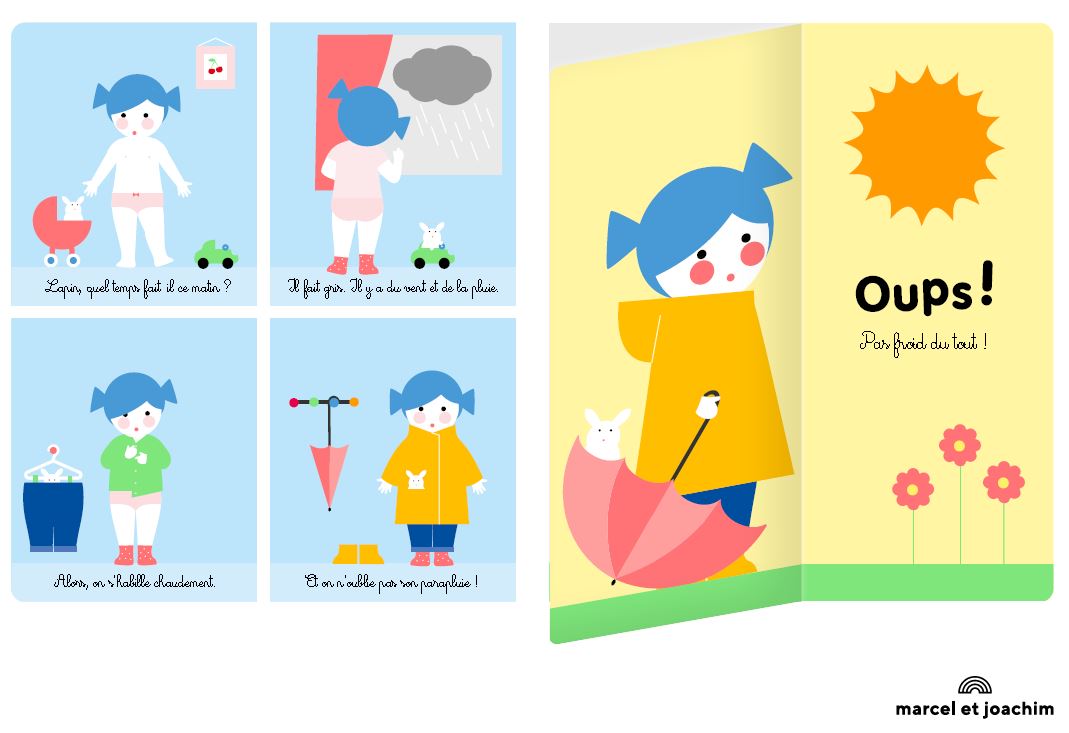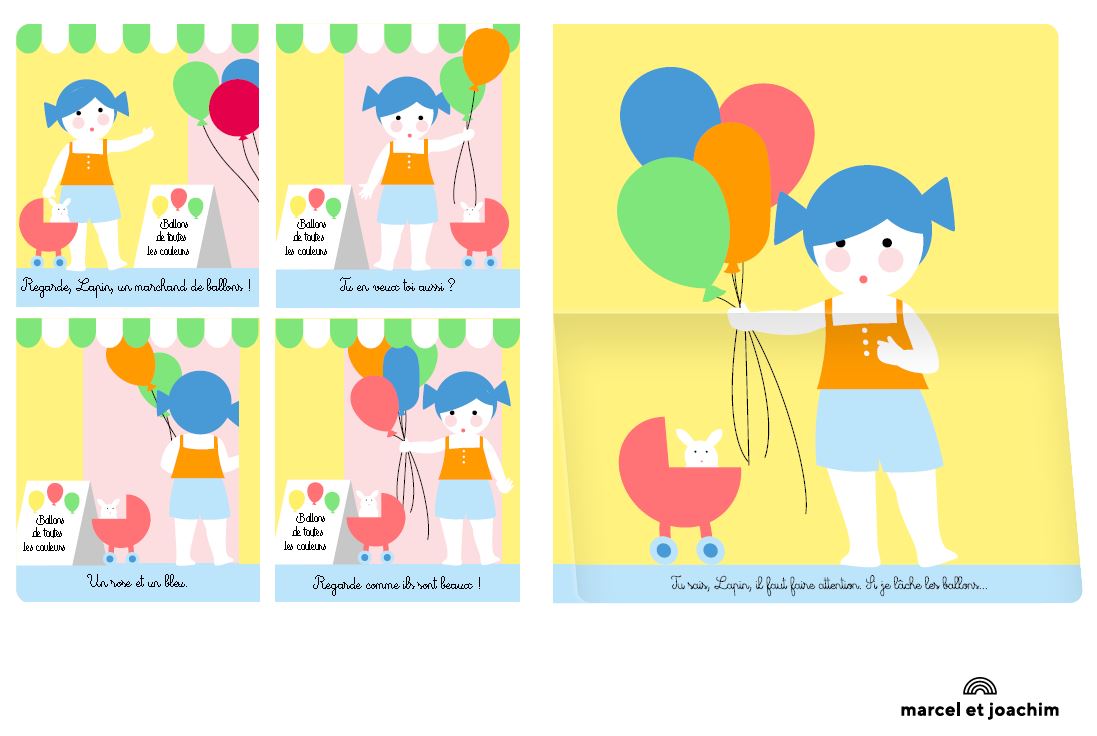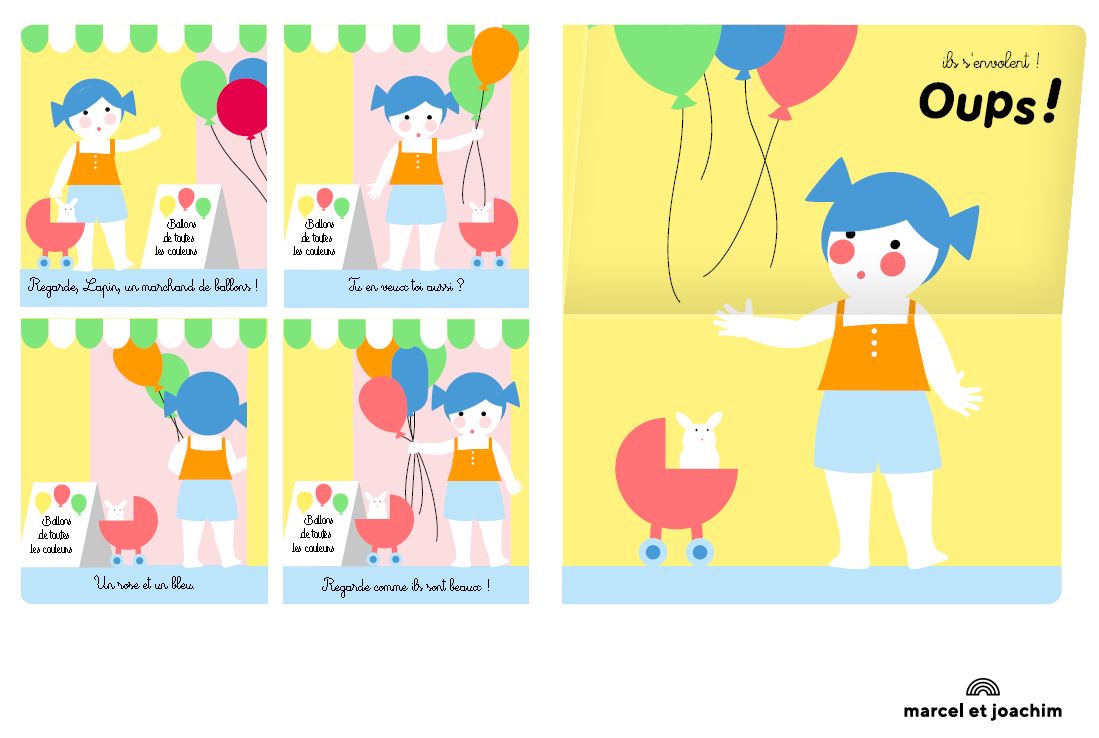 ADD BOOK TO MY SELECTION