Le dehors, by Mélanie Rutten
While their dads were making pancakes and their mums were gone for a walk, Coyote and Bear are playing outside. They suddenlty hear a noise. PUPOWEE. Coyote wants to know where this sound comes from and takes his terrified friend, Bear, with him into the woods. There, they will discover the Outside.
In this book, Mélanie Rutten creates a symphonic array of characters: a growing mushroom, a slug, a magpie, a leaf, a water droplet but also a seed who keeps quiet… until a storm breaks out, into loud but happy noises. This might be the opportunity for Bear and Coyote to find their own voice.
Hardcover picture book, 21,4 x 27,5 cm, 40 pages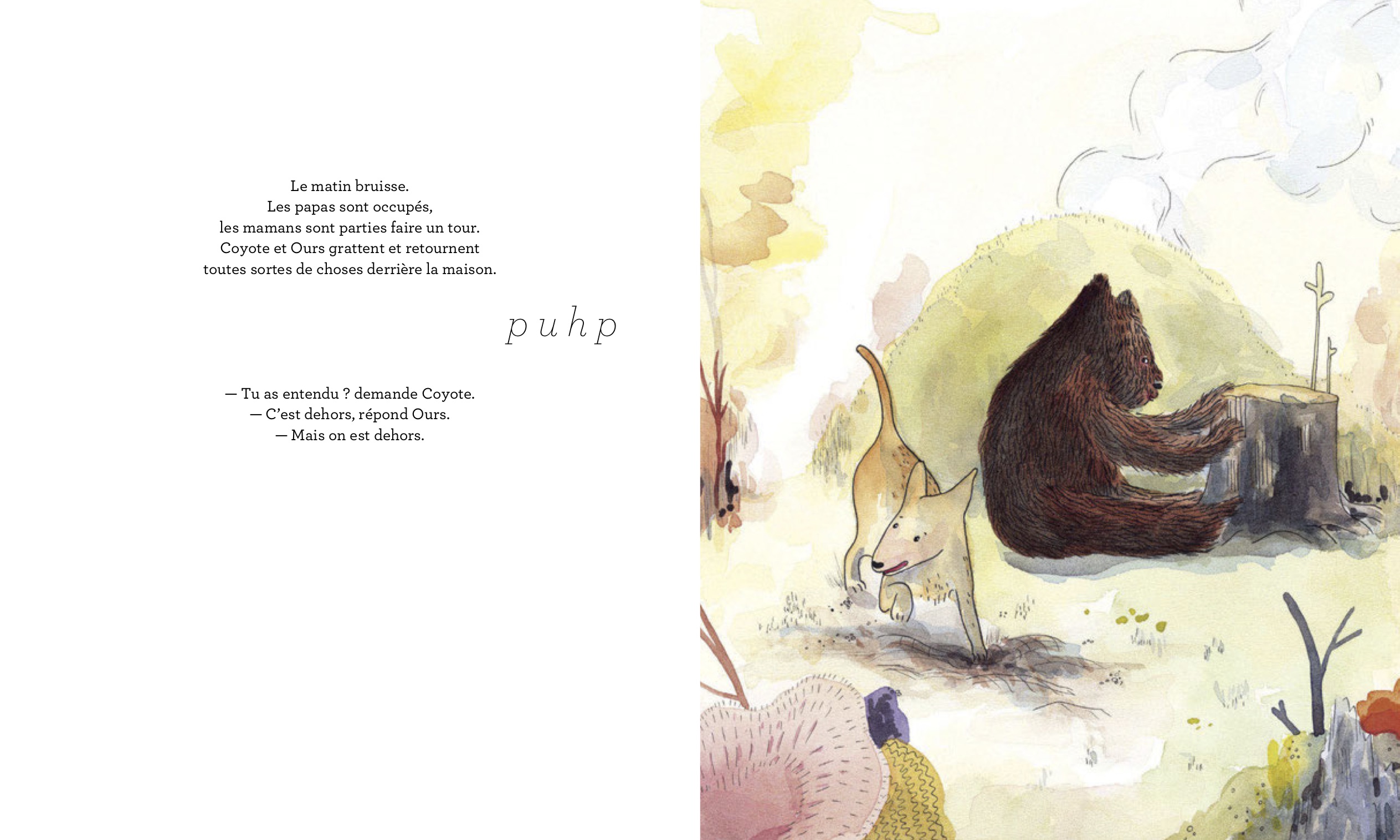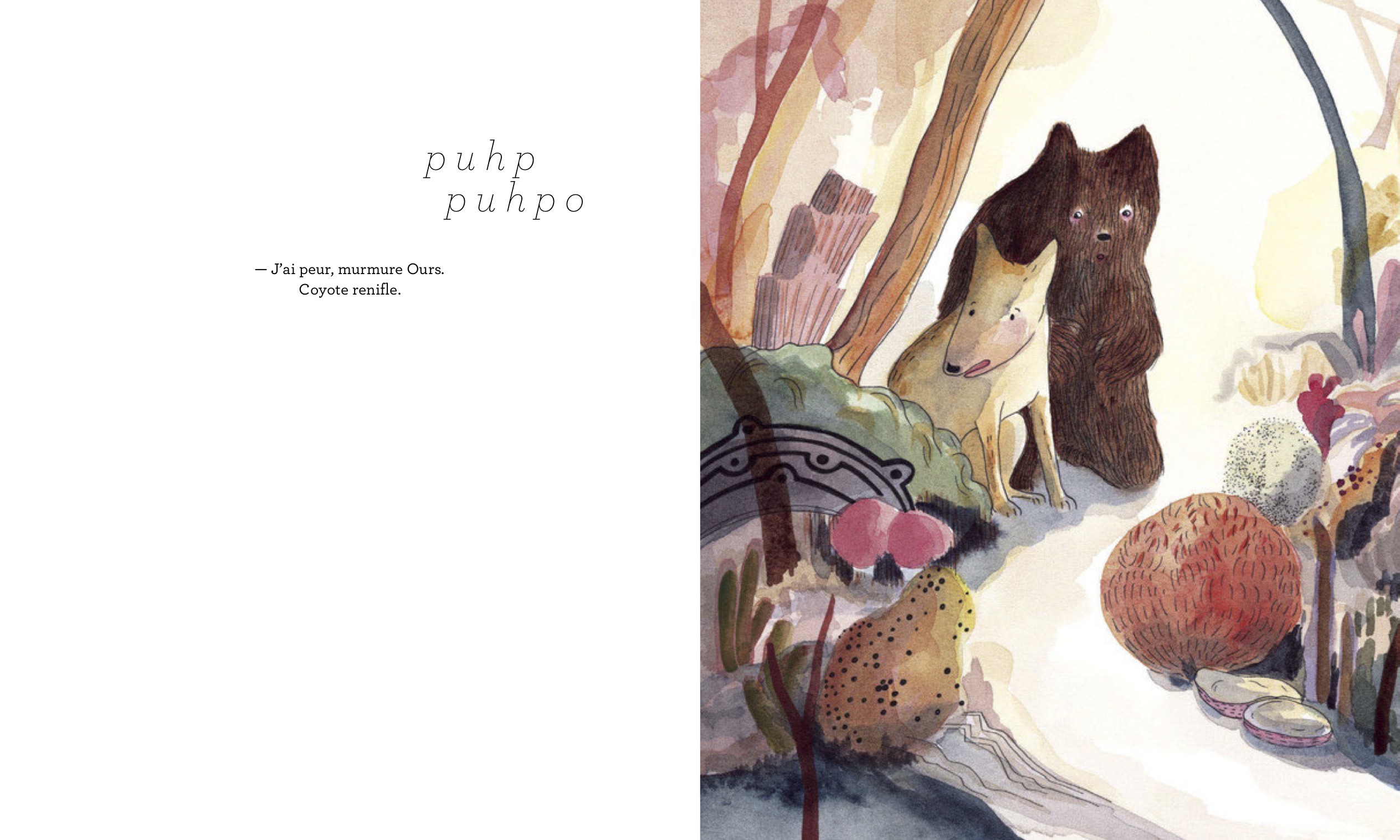 ADD BOOK TO MY SELECTION