ChatChat, le chat du chien, by Mélanie Rutten
Kitty Cat usually wakes up at sunrise. But this morning he can't put his second sock on. He puts it at the tip of a stick and starts drawing circles before Doggy Dog says "Let's go for a walk!".
At first Kitty Cat doesn't want to go but the more they walk into the natural landscapes, the more Doggy Dog and Kitty Cat enjoy themselves. The big dog and the little cat play in a puddle with their sticks, they roll in the clearing… After all walking together turns out to be a wonderful bonding adventure.
Author Mélanie Rutten tells a new sensitive story with her favorite topics. Here friendship and self-discovering are based on the perception of the two characters. Nature plays a central part in which the characters realise the sense of being loved and how to find one's place in the world. At the end of the journey, they learn how growing up is part of their mutual adventure.
Picture book, 42 pages, 21 x 28 cm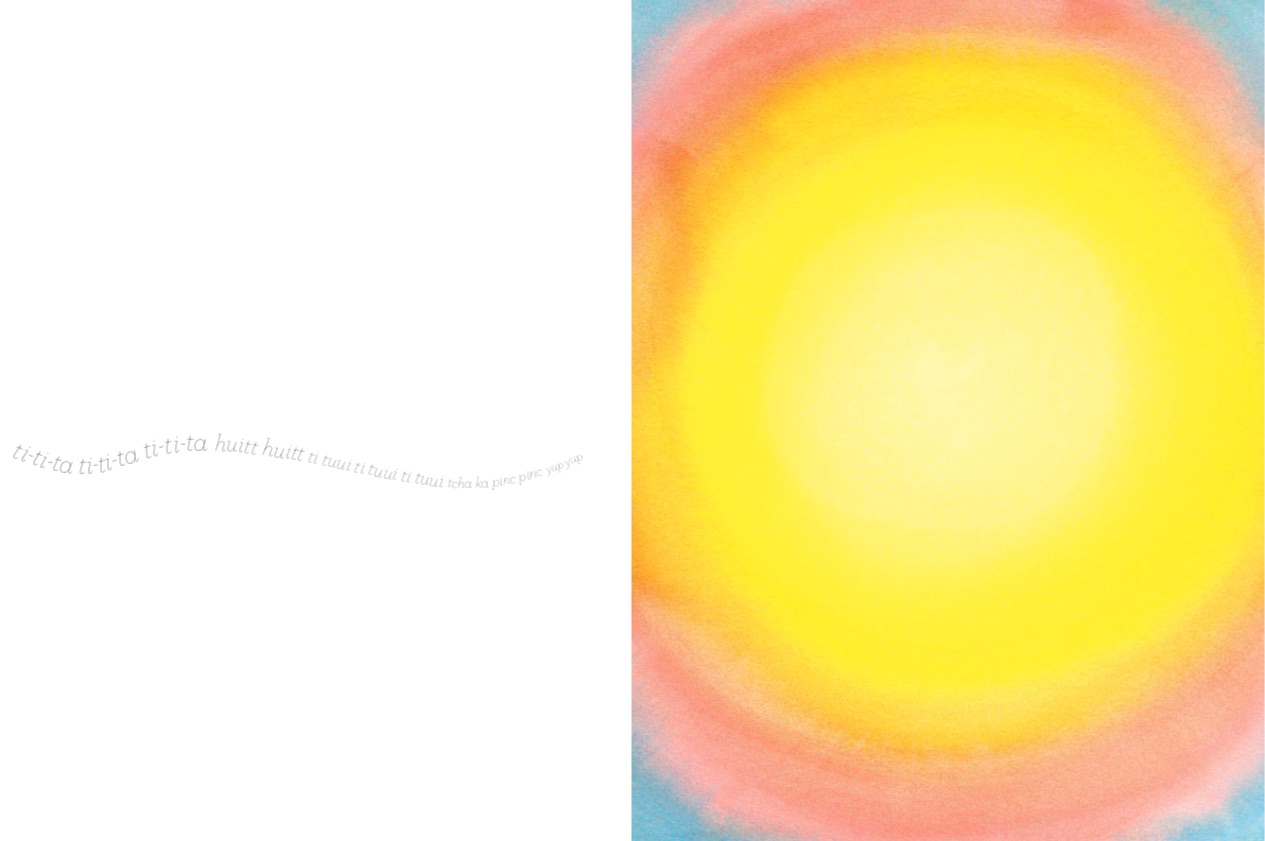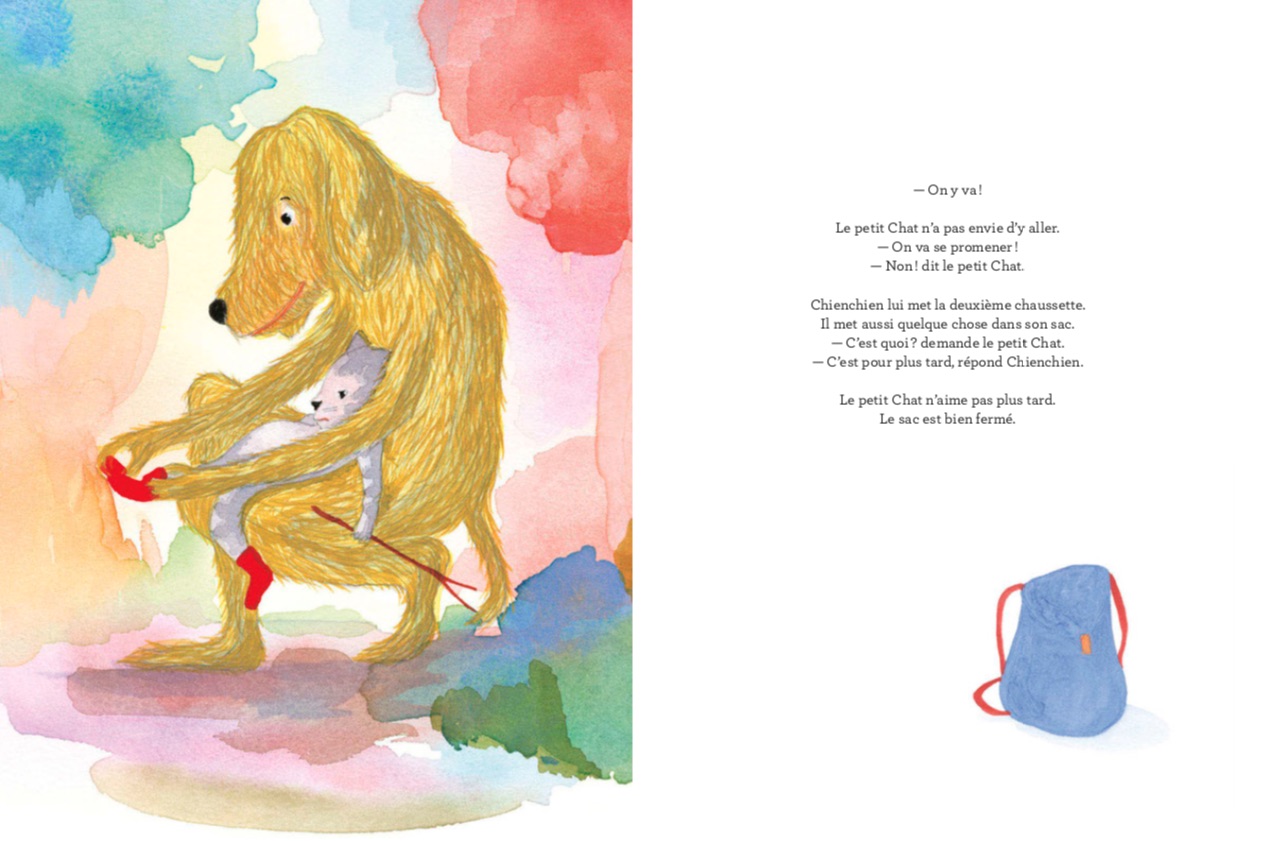 Review by Sophie Van der Linden 
A tender and delicate picture book, ode to dogs having cats.
And Mélanie Rutten returns to us, transformed, and yet more than ever herself. For it is indeed her delicate varicoloured inks, her enveloping nature, her taste for indecisive atmospheres, her tenderness for her characters in questioning that we find here, soothed perhaps, purified, obviously. The book opens with a host of singular sounds, which the reader can sing as he likes, or taste silently, like the romantic onomatopoeia of a Kim Hoon. The mystery of this song won't quite clear up, nor will the emotion that embraces us when we read this delicate picture book, even if we feel that it wraps itself around the unspoken words of the two characters' precise dialogues.
– Then my name will be Kitty Cat, the dog's cat. Will you still love me when I'll be Kitty Cat?
– I will always love you, replies Doggie Dog.
– What is always like?
Doggie Dog lifts his little Cat above him.
No more words are needed to define the relationship between these two beings we follow in one of those days when the almost ordinary things discreetly shape an essential stage of life. A life between dawn and dusk, between the small world of night and day, which secretly question each other. A life, too, where some red socks cause a lot of trouble.
ADD BOOK TO MY SELECTION