L'enfant volant, by Clotilde Perrin
Sometimes one feel hopeless…then a sudden gust of wind teaches you to fly high in the sky! After braving big dark clouds and meeting little multi-coloured people, you can fly back home with new confidence and courage.
A new series by Clotilde Perrin. A series of pocket-sized books that are easy to hold and carry around, packed with beautifully illustrated pages to whisk young readers off on a series of thrilling adventures with a bunch of extraordinary kids. A whole cast of imaginary friends and heroes all kids hope to be – for a day, a night, at least once in their lives.
Hardcover picture book, 58 pages, 12 x 15.5 cm
Rights sold: Simplified Chinese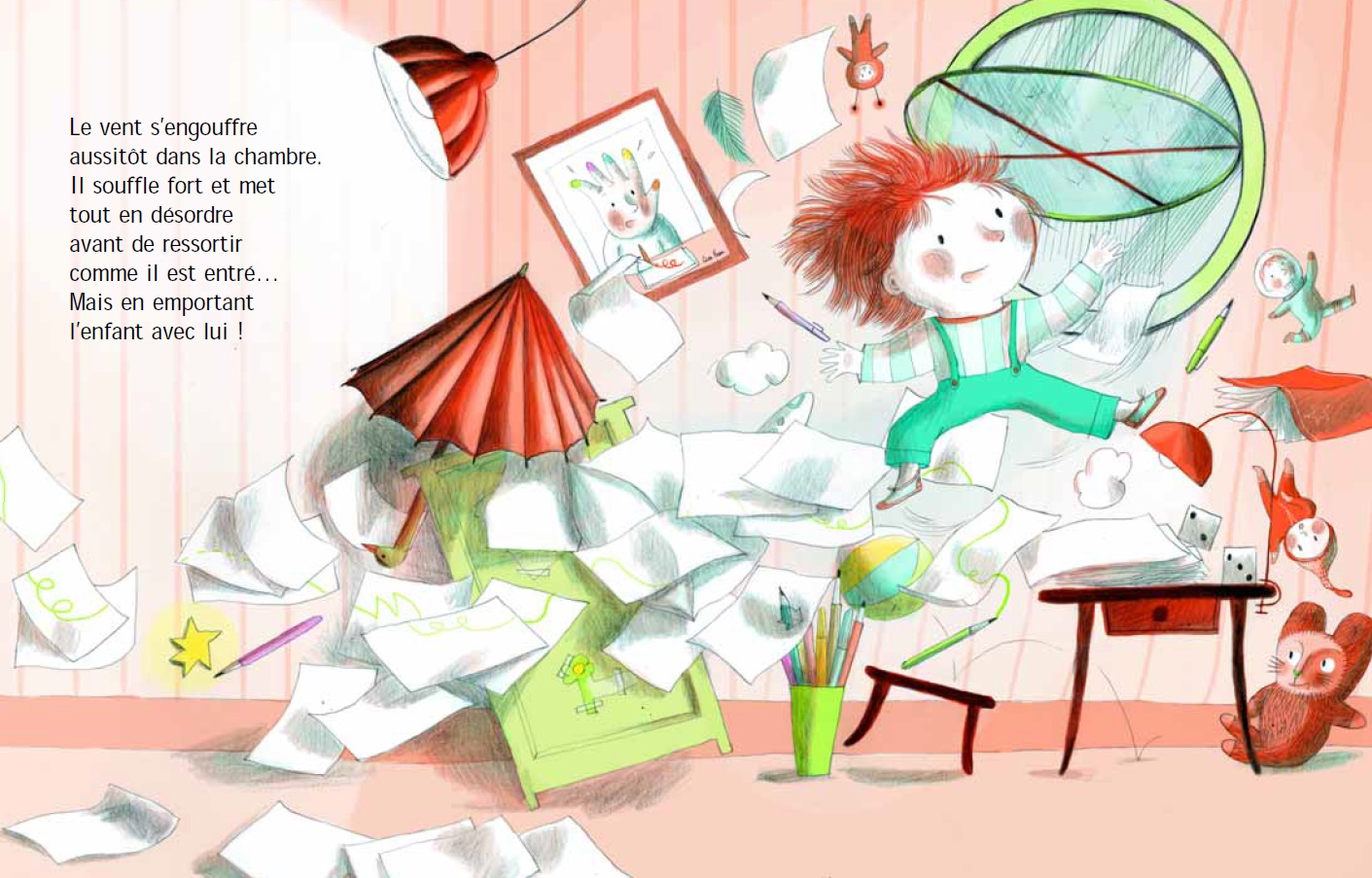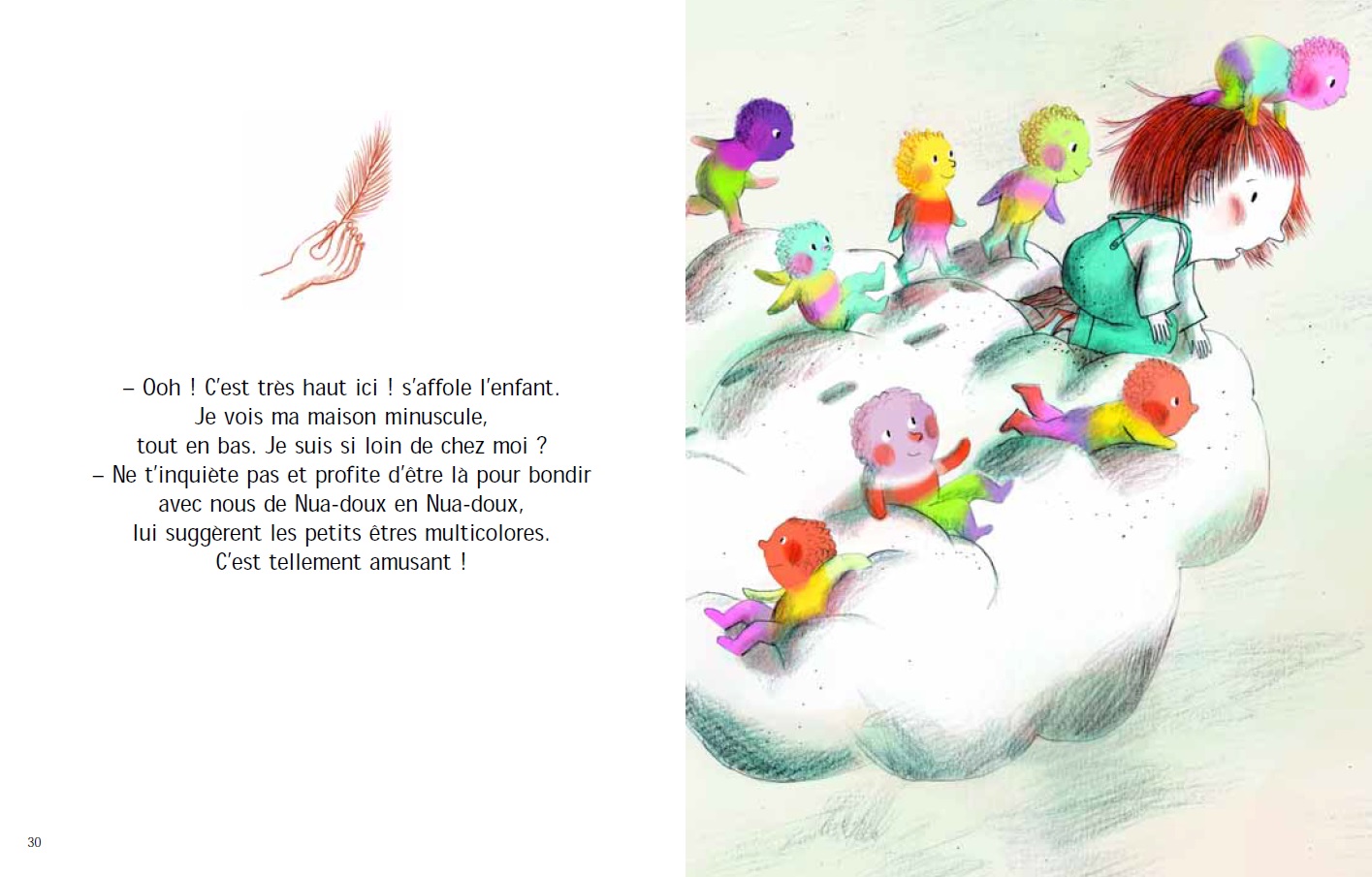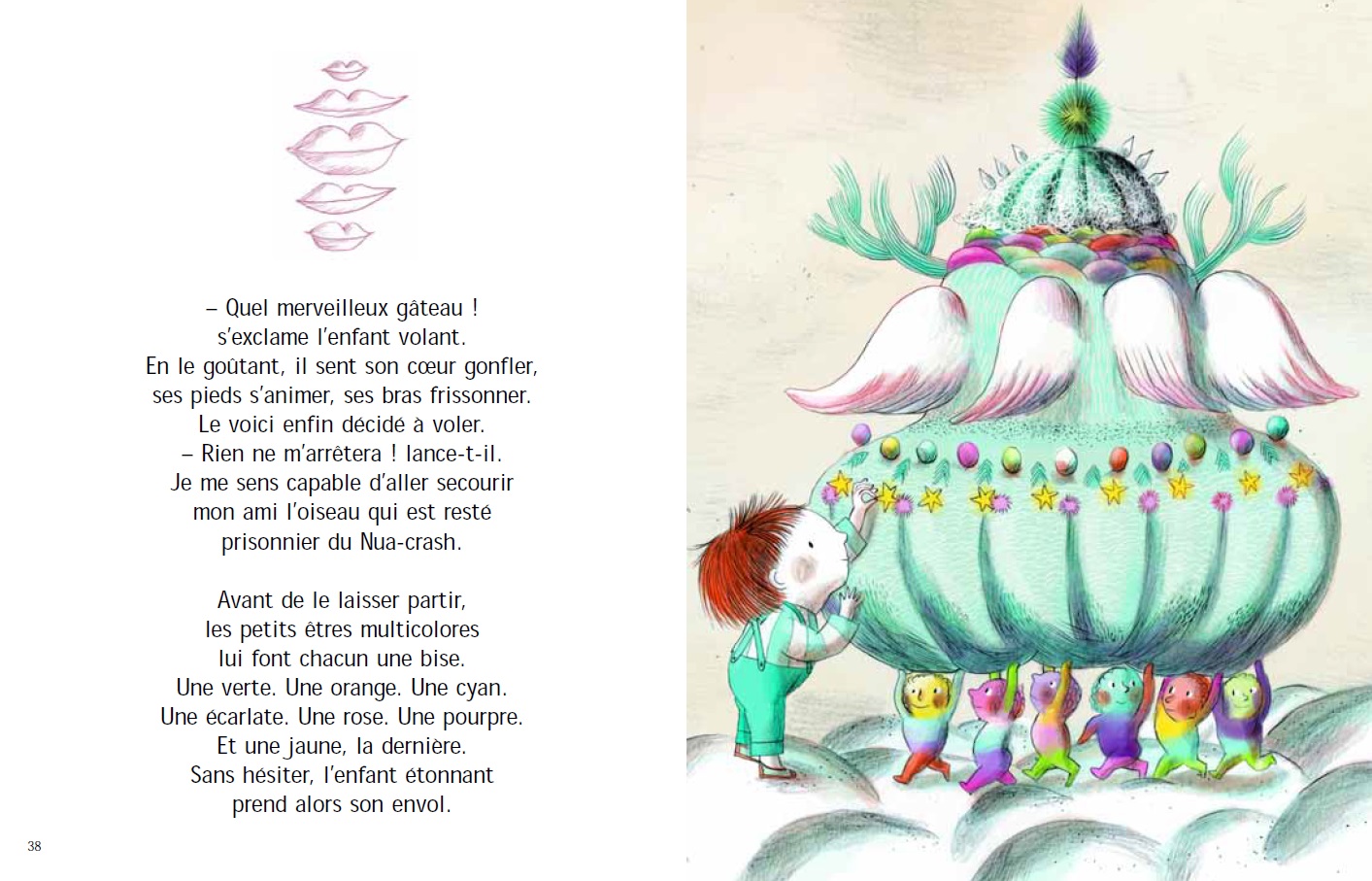 ADD BOOK TO MY SELECTION