T'es fleur ou t'es chou ? By Gwendoline Raisson and Clotilde Perrin
According to folklore, boys are born inside cabbages and girls in flowers. Boys are said to have springs under their feet and to enjoy war games. Girls supposedly like to dress up as princesses and play with dolls. Difficult, in that case, to have fun together. . .
A delightful fable about a child who brings girls and boys together by making up games they can all enjoy!
Hardcover 36 pages picture book, 18 x 24 cm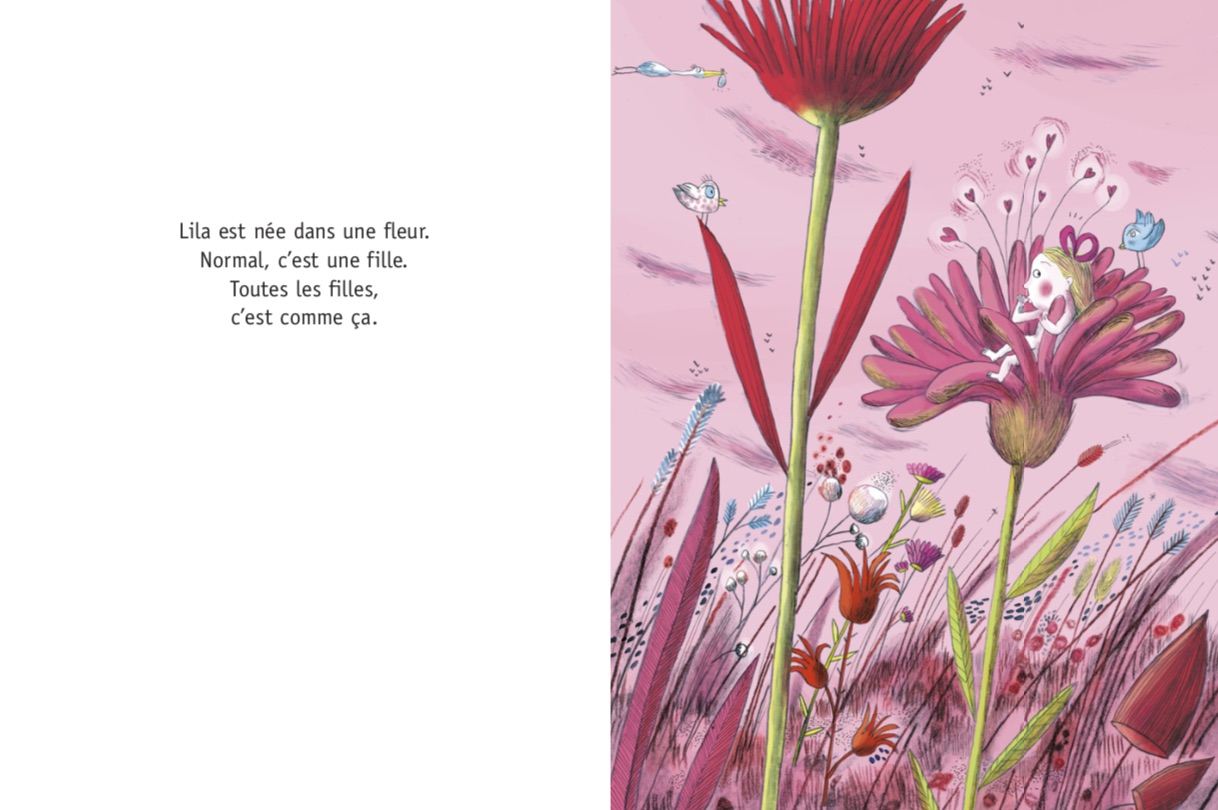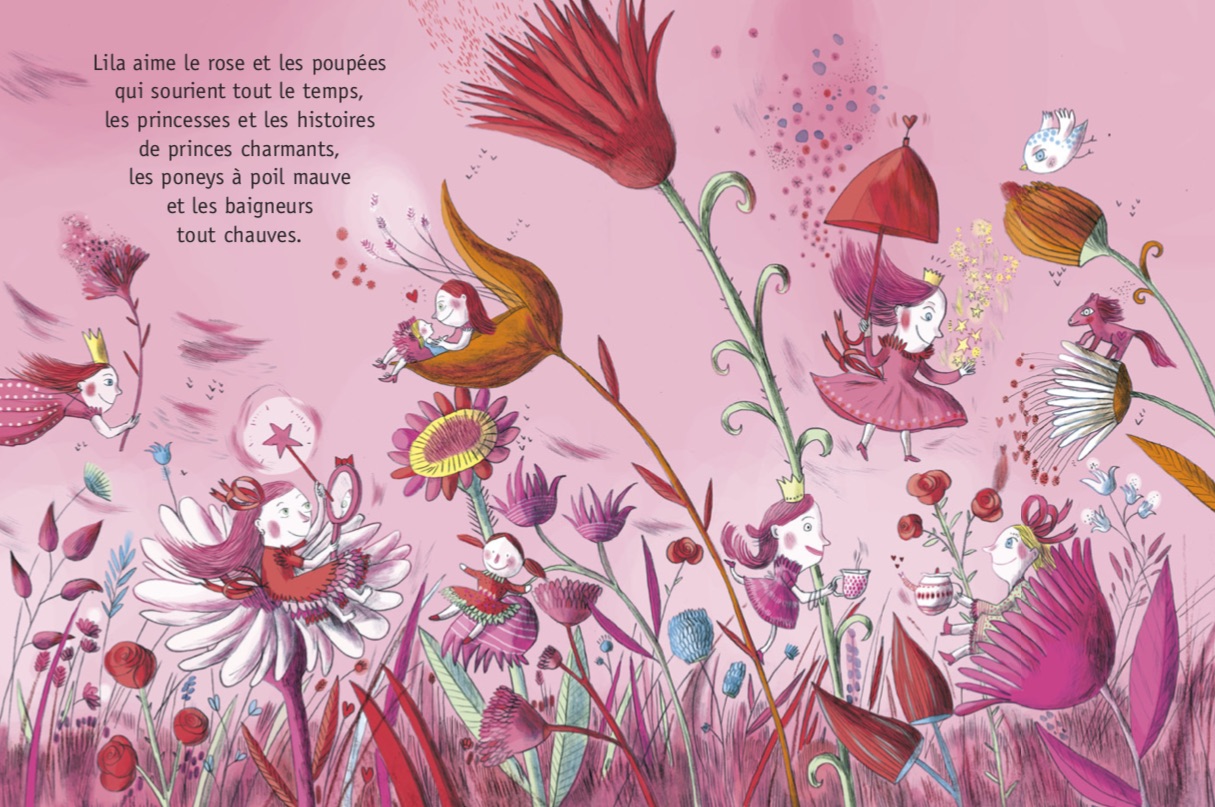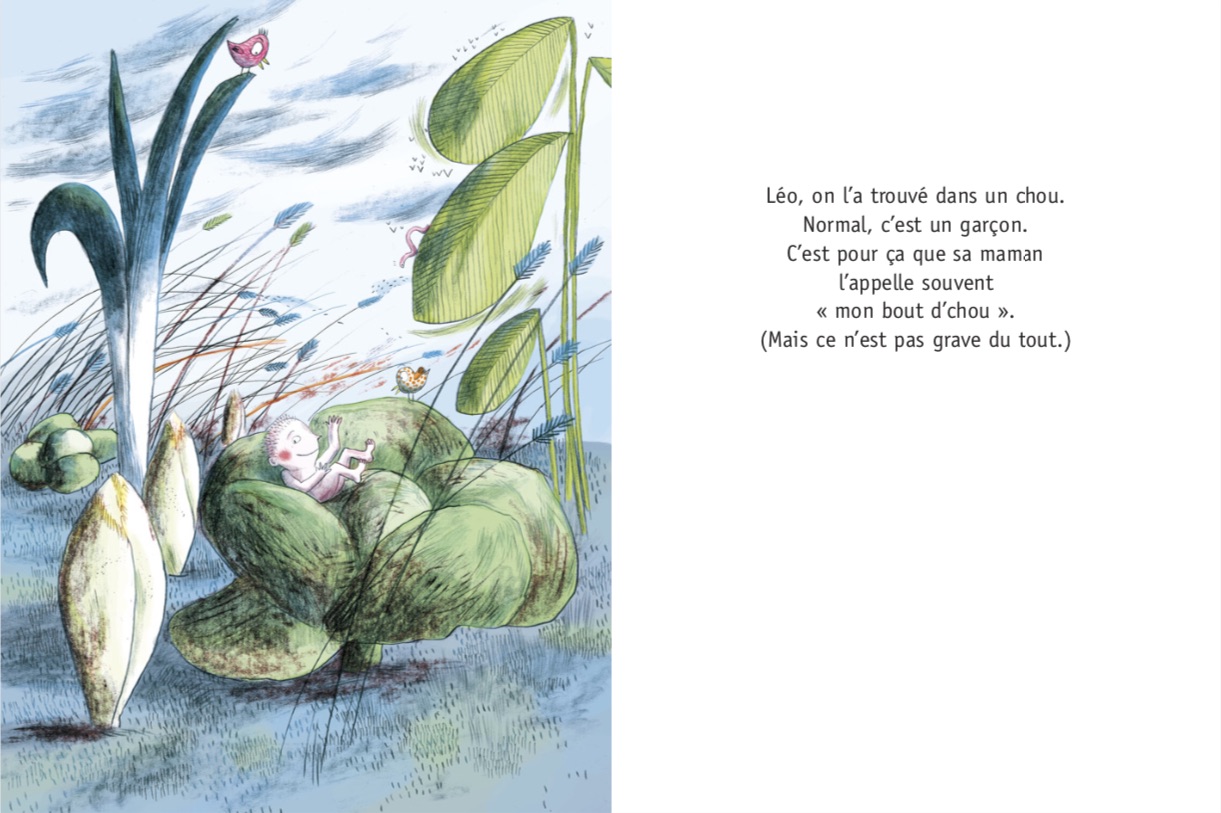 ADD BOOK TO MY SELECTION