Au même instant sur la terre…, by Clotilde Perrin
Can you imagine, like a giant around the globe, one could see everywhere at the same time! This is the proposal of Clotilde Perrin with this stunning cardboard book made of 24 flaps that unfold like a leporello and tale the shape of a large wheel: the 24 time zones. The "giant child" can look over and discover what is happening at the same time on earth: in Paris Benoît is drinking his hot chocolate in the morning, while in Vietnam, Kanka is having a little nap. On the Samoa Islands, Abby is cooking fish for dinner, and a baby is born in the middle of the night in Peru!
Folded format 16 x 33 cm, 4-metre long unfolded. 48 pages in a leporello format and in a cardboard box. Can also be published as a traditional picture book.
Rights sold: English (World), Complex and Simplified Chinese, Korean, Romanian
"Perrin imagines children at the same moment in each respective time zone, drawing their lives together in one great symphonic chord"—Publishers Weekly
« A very fine working of story, information, art and culture » Kirkus Reviews, One of the best Books of 2014.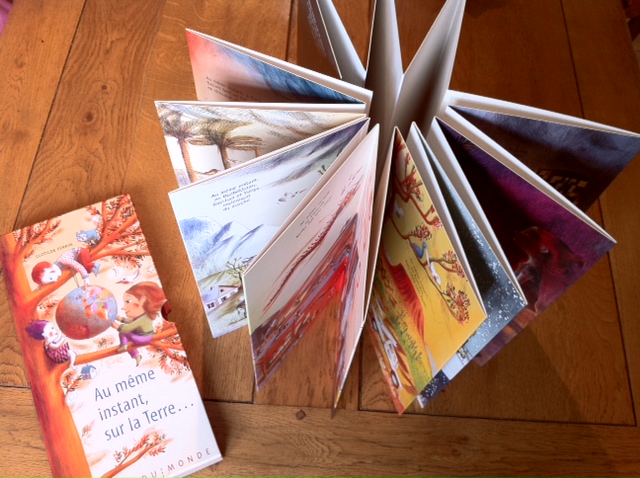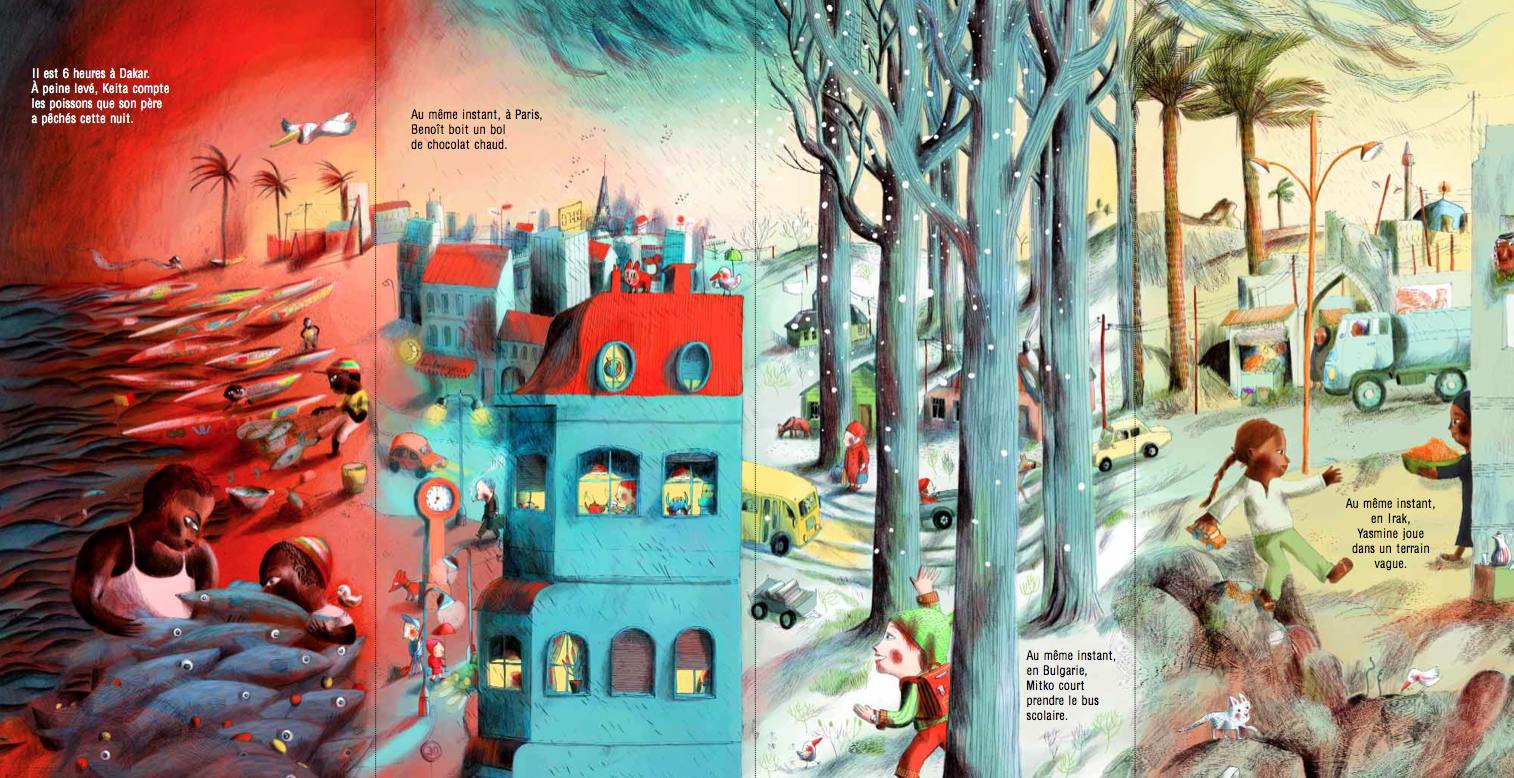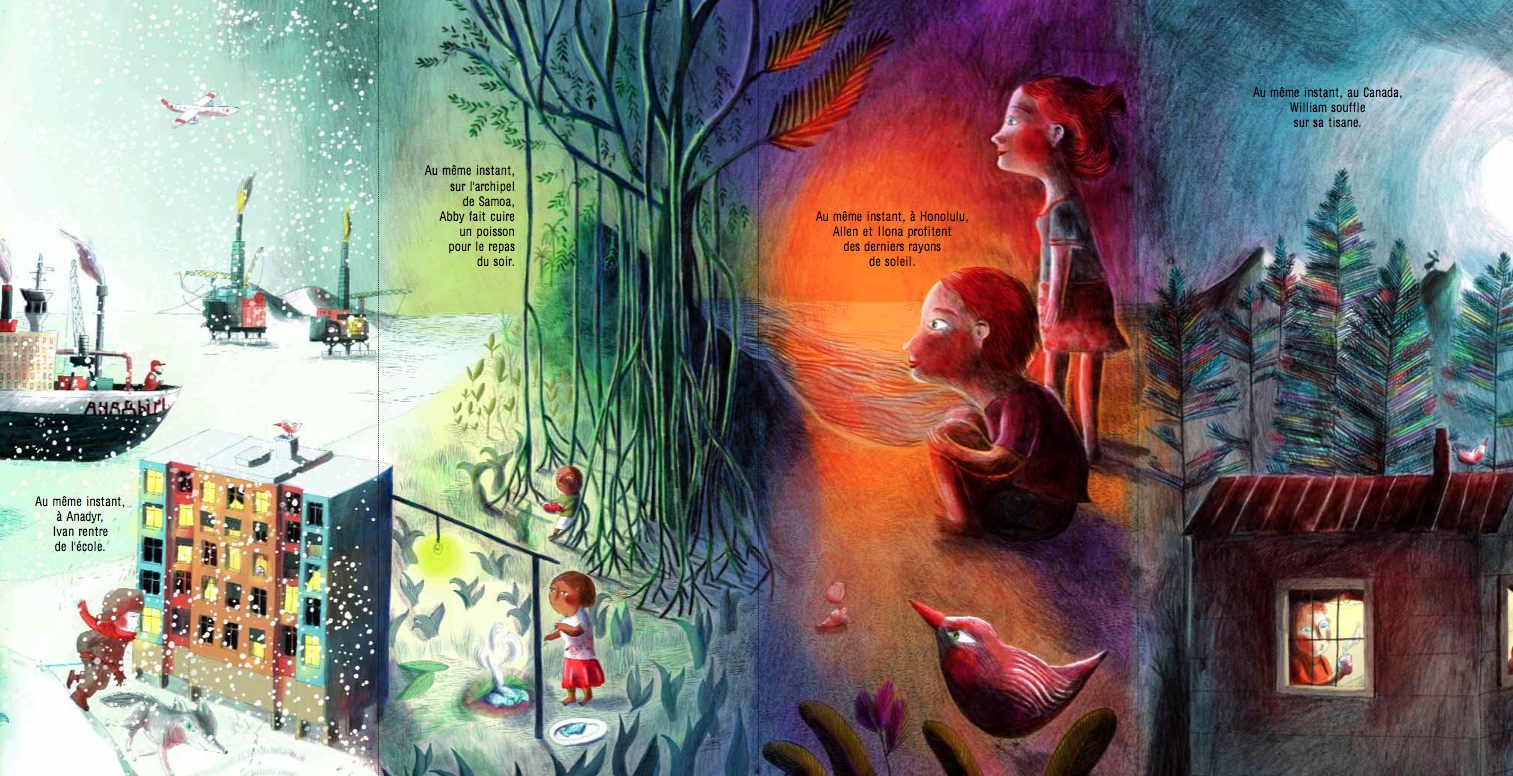 ADD BOOK TO MY SELECTION