Un pull pour te protéger, by Malika Doray
A sweater is to keep you warm, a blanket is to keep you cosy, a bottle is to keep your milk, a spoon is to keep delicious food, a mouth is to keep you babbling, our eyes are to keep looking at each other, our smiles are to keep laughing together.
Malika Doray expresses with simple words the daily routine of small children. The main character, a tiny bunny, is surrounded by caring adults in a warm and cosy environment. Everyday they look after him and help him discover the wonders of the world. Splendid and colourful Japanese papers decorate the characters' clothes.
Hardcover picture book, 20 x 27 cm, 32 pages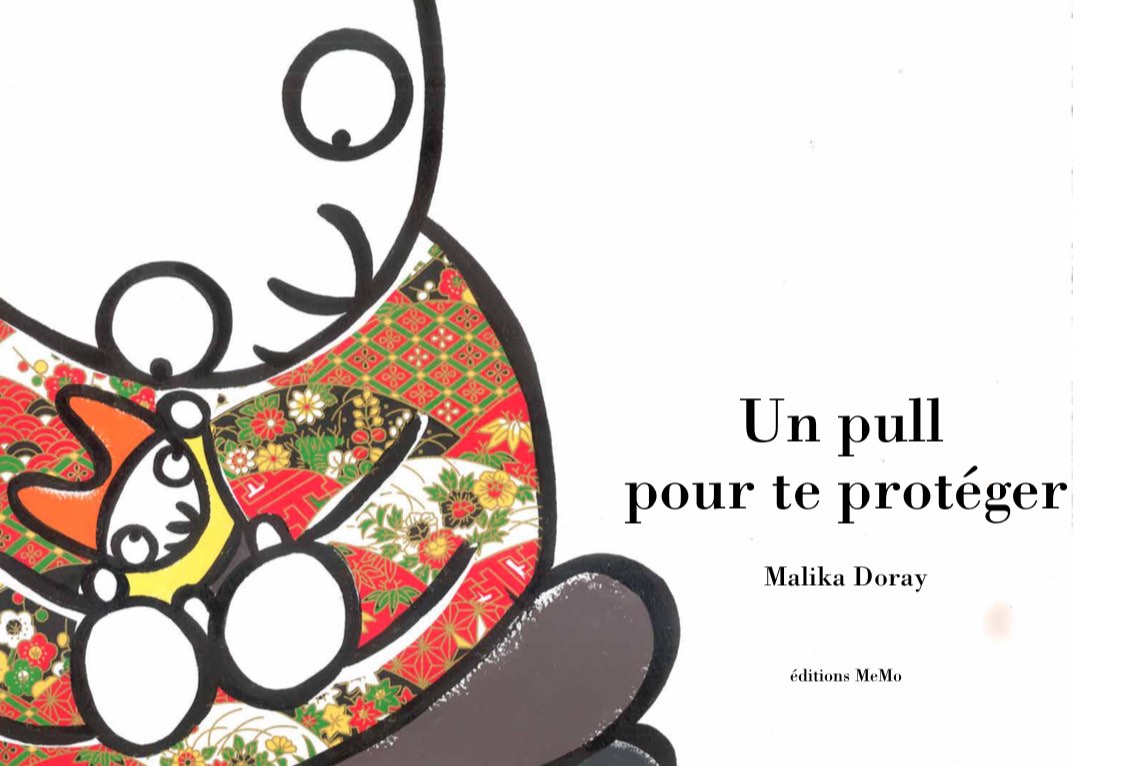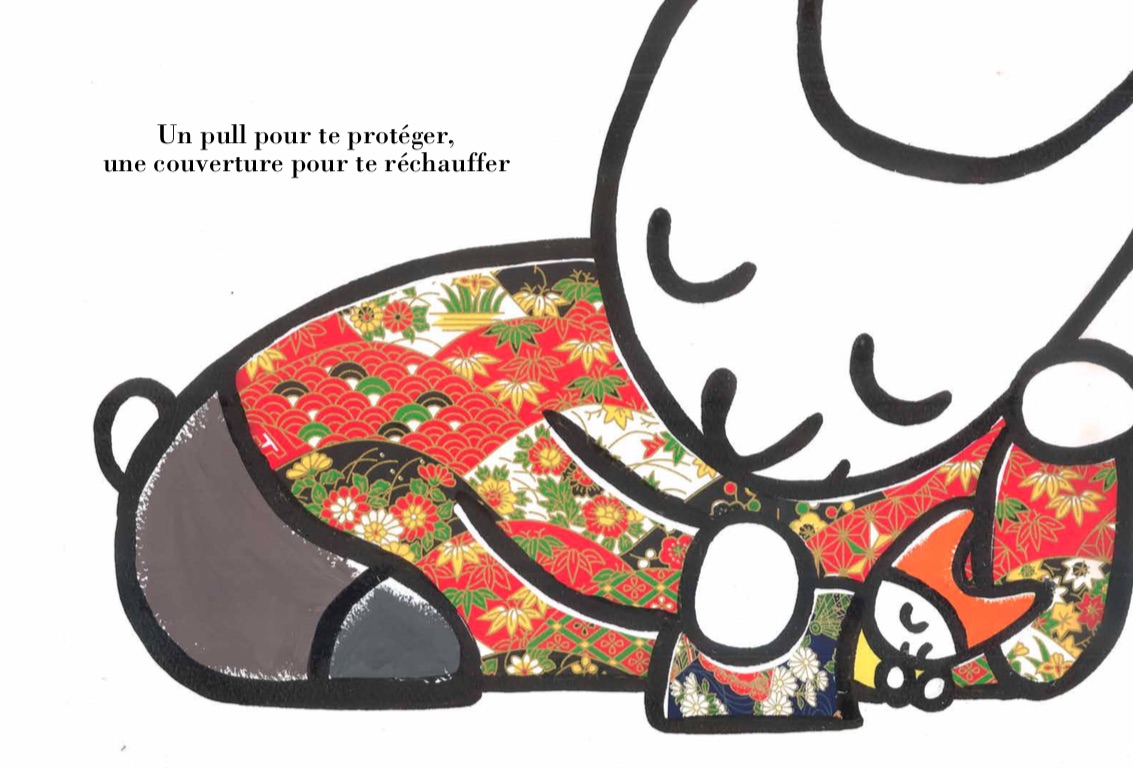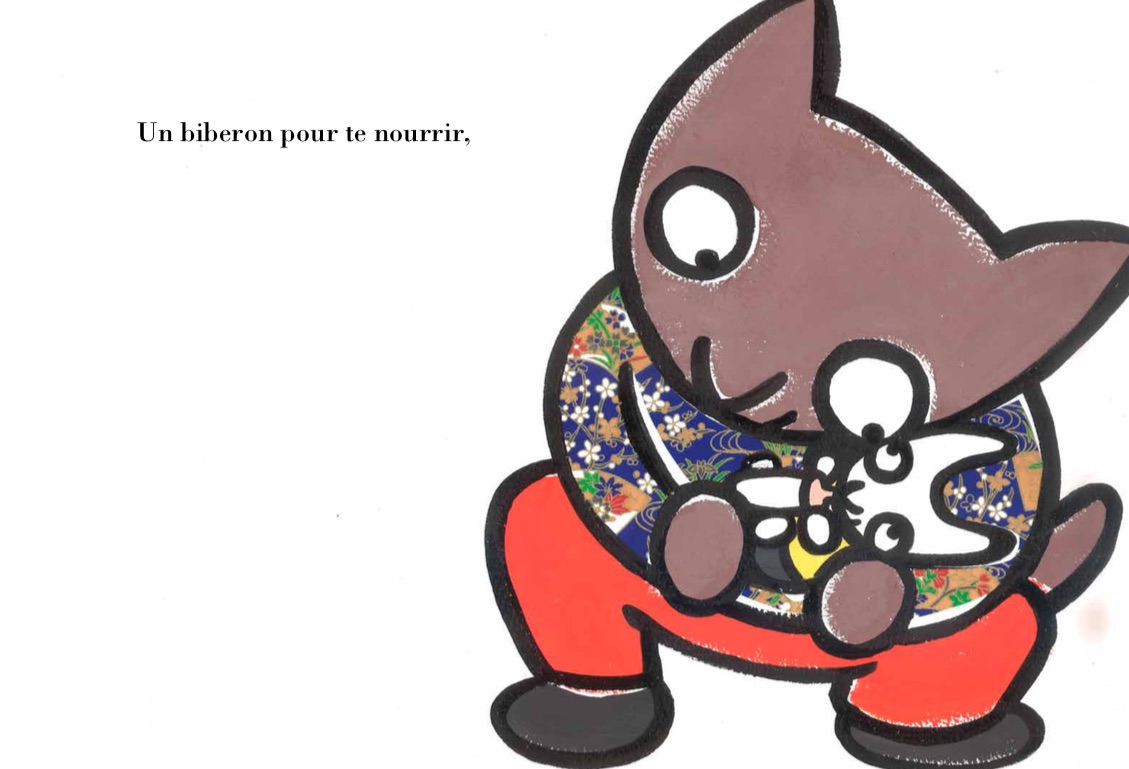 ADD BOOK TO MY SELECTION