Le déménagement, Malika Doray
It's all systems go with Malika Doray! A chapter-based structure takes us through the various moods experienced by a rabbit who doesn't like moving. Starting with the day of the move  ("I don't like packing up"), then the days after, and, following the visit of a neighbour with a cake, the completion of the arrival. Bears eventually turn up with their kids and everything is for the best. Everyone loves a bit of change after all!
This new book by Malika Doray will address an audience a little bit older than the one of MeMo, but there will be something for everyone: don't we know how wary we sometime feel, only to change our minds and embrace change.
32 pages hardcover, 21 x 30 cm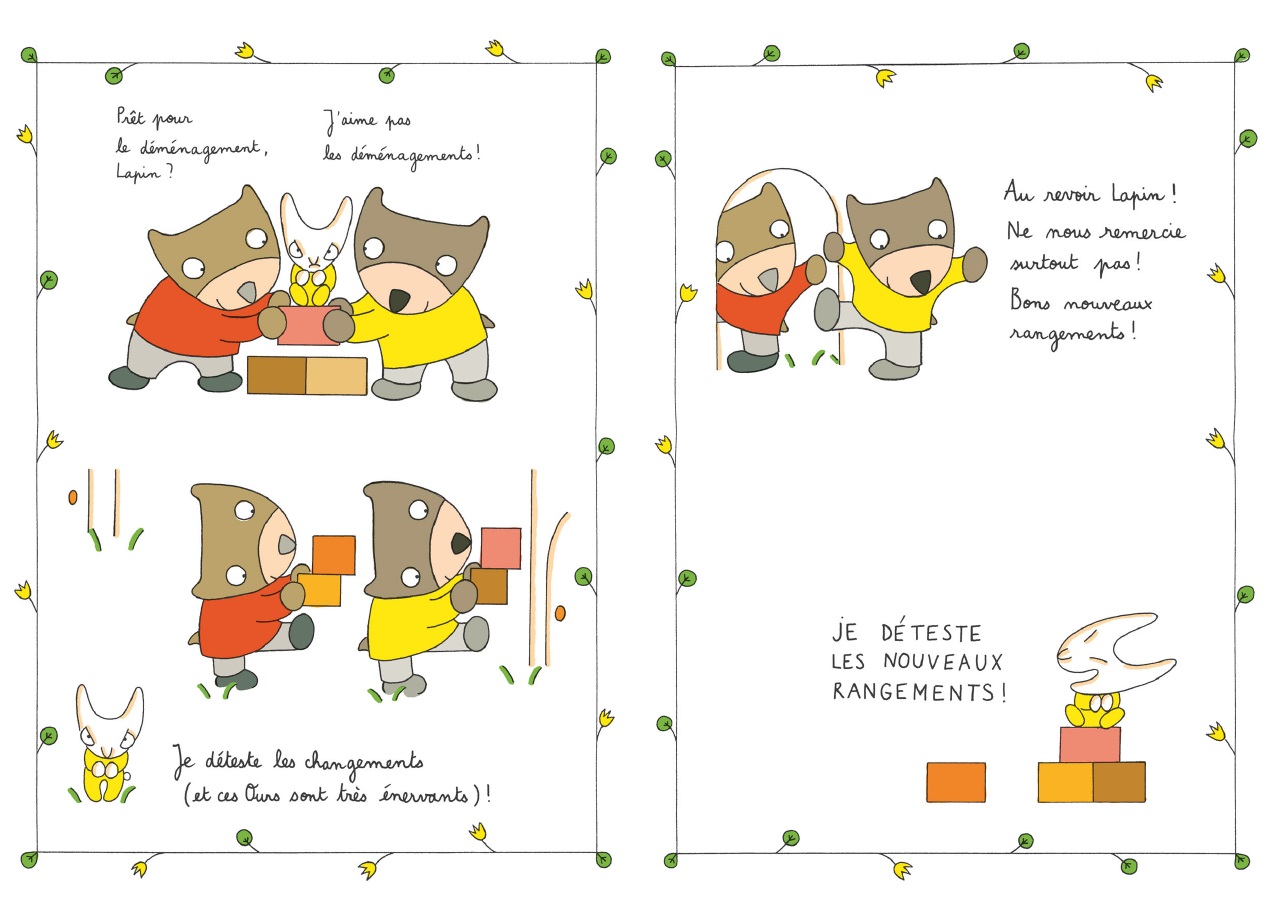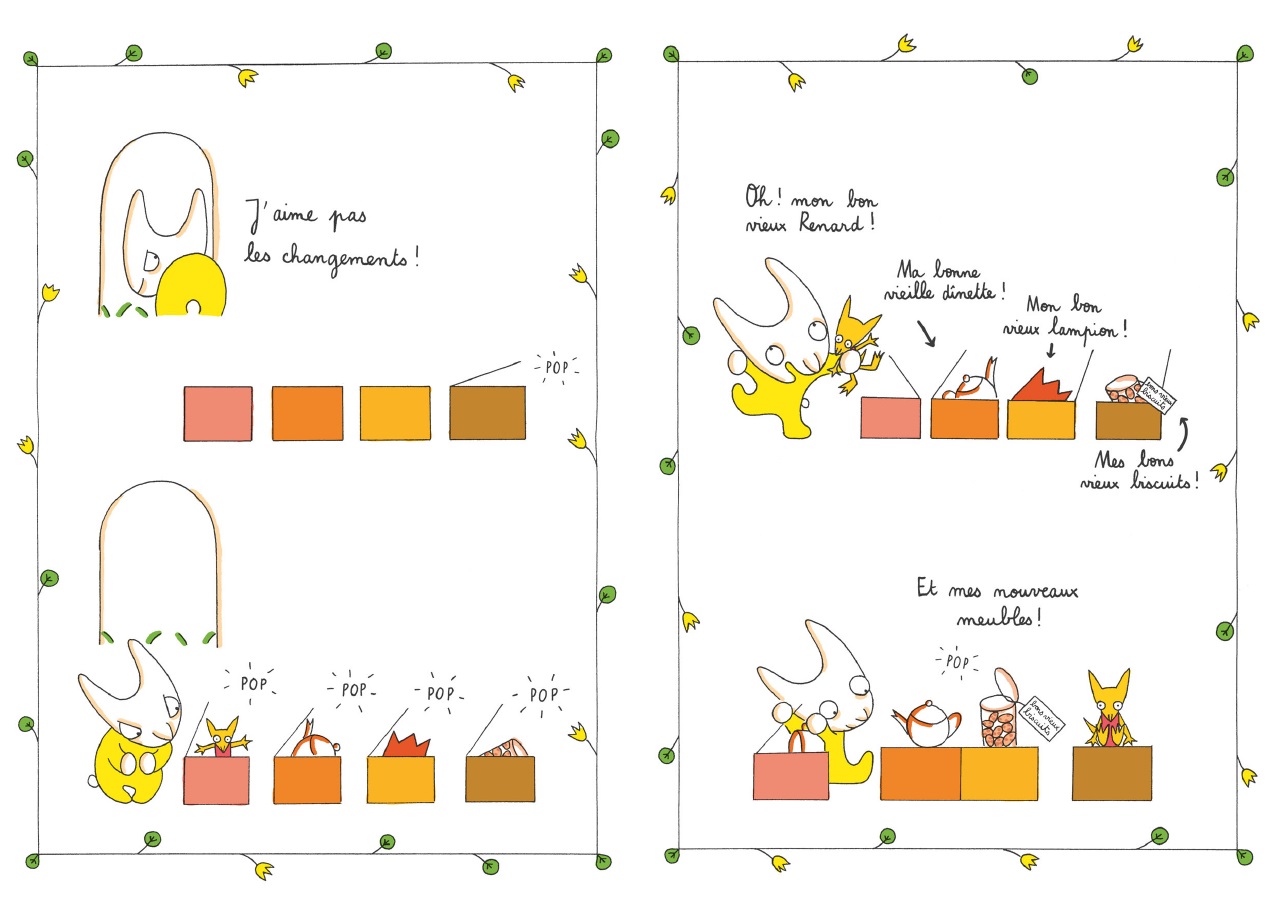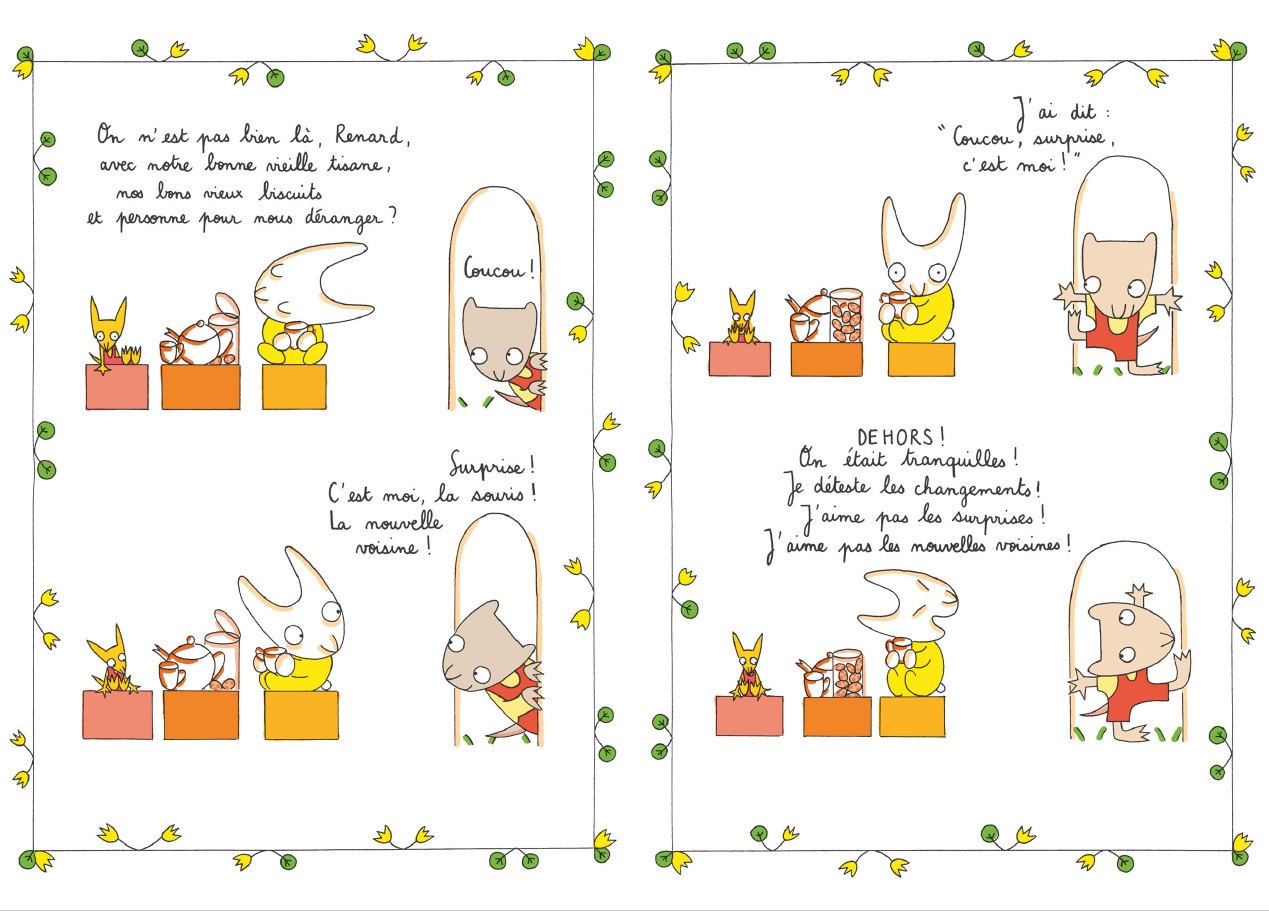 ADD BOOK TO MY SELECTION