Till l'Espiègle, by Philippe Lechermeier, illustrated by Gaëtan Dorémus
We are reunited with Till in all his glory, still penniless, ready to do anything to fill his pockets.
In the first story, Till plays cards with a group of cheaters, but who knows who will end up being duped…
In the second story, Till revisits The Pied Piper of Hamelin.
Philippe Lechermeier's rhyming text gives a great rythm to these two deliciously mischievous stories. Gaëtan Doremus joyfully mixes animals and humans in a gallery of humorous and vivid characters. With great freedom, both authors seize this icon of youth literature in these two witty and cheeky little books.
Two titles:
Till And The Cheaters
Till, the Flute Player
28 pages softcover picture books, 15.5 x 21 cm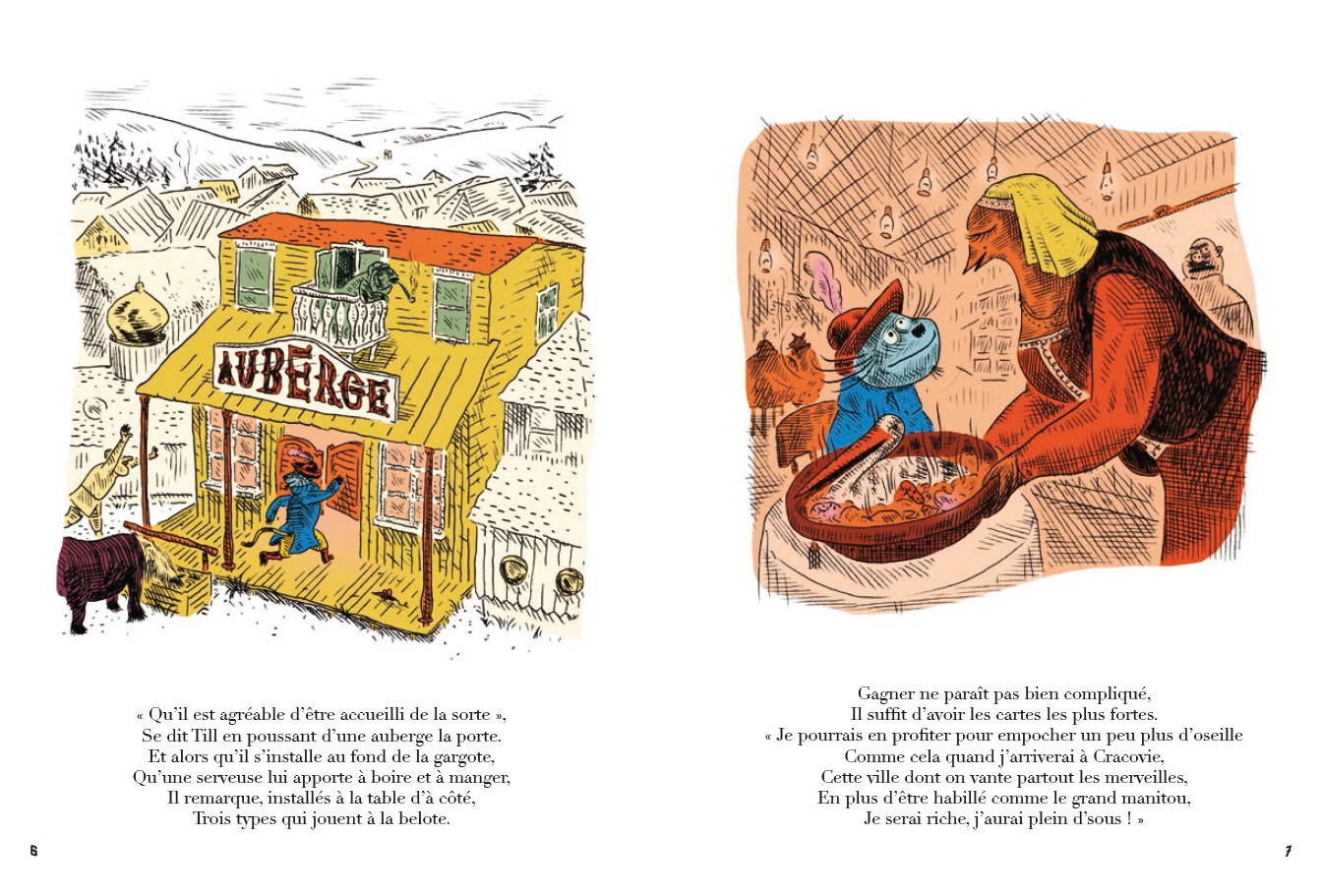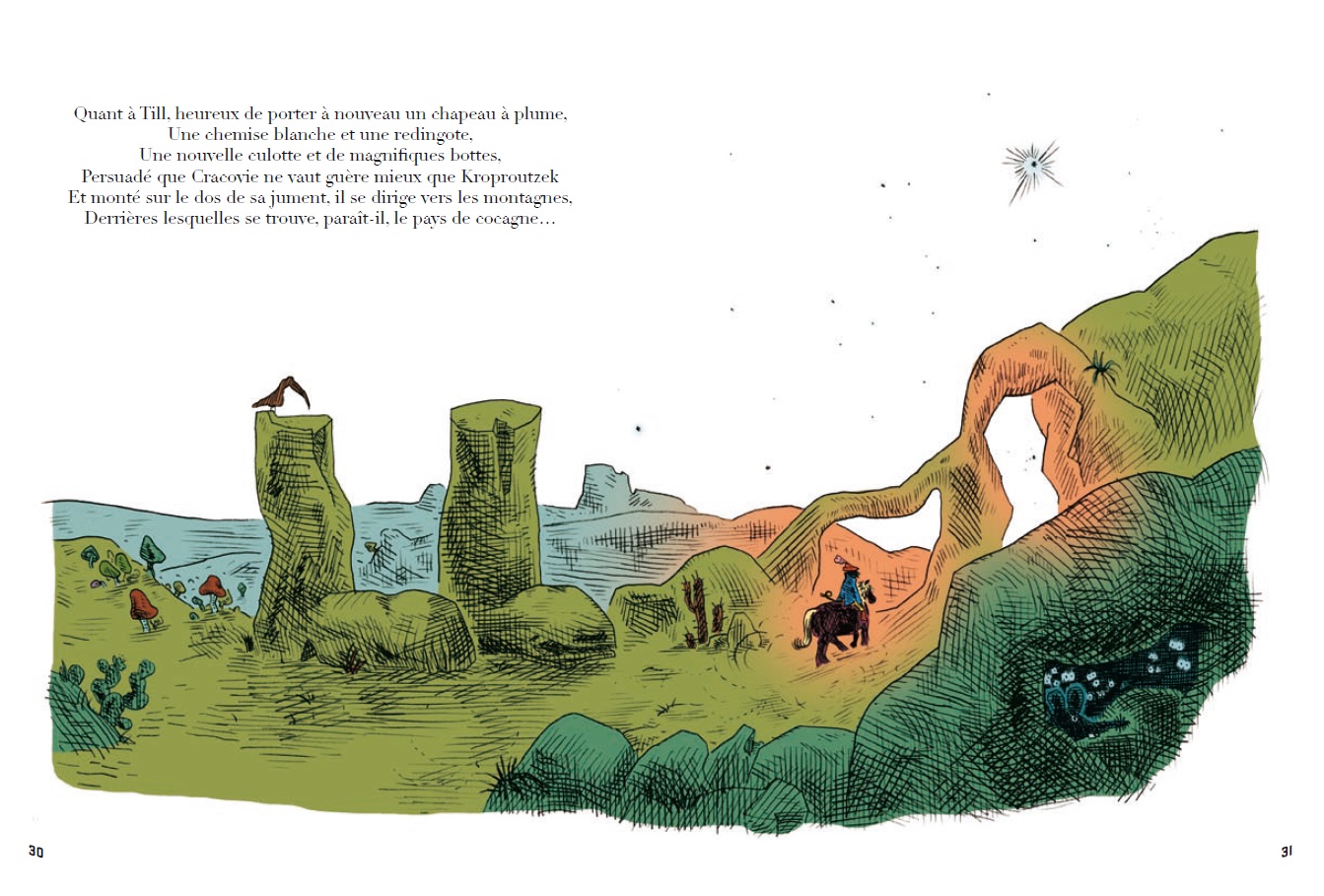 ADD BOOK TO MY SELECTION