La Maman de la maman de mon papa, by Gaëtan Dorémus
A child dreams of meeting his great grandmother, even if she must be « really really really old »… He manages to convince his parents and goes to visit the famous mother of the mother of his father. A rather special day spent drinking hot chocolate and watching TV while Granny sleeps… An event as ordinary as it is extraordinary, this inter-generational encounter is described with perfect simplicity.
Gaëtan Dorémus explores the shift between adulthood and childhood. When death happens, it is a natural event and a logical progression : «I just can't be as sad as Daddy, it's normal». With well chosen words and gentle illustrations, Gaëtan Dorémus, without prudery or sentimentality, captures the nature of childhood, in all its naivety and curiosity.
32 pages hardcover picture book, 18 x 24.5 cm
Rights sold: Korean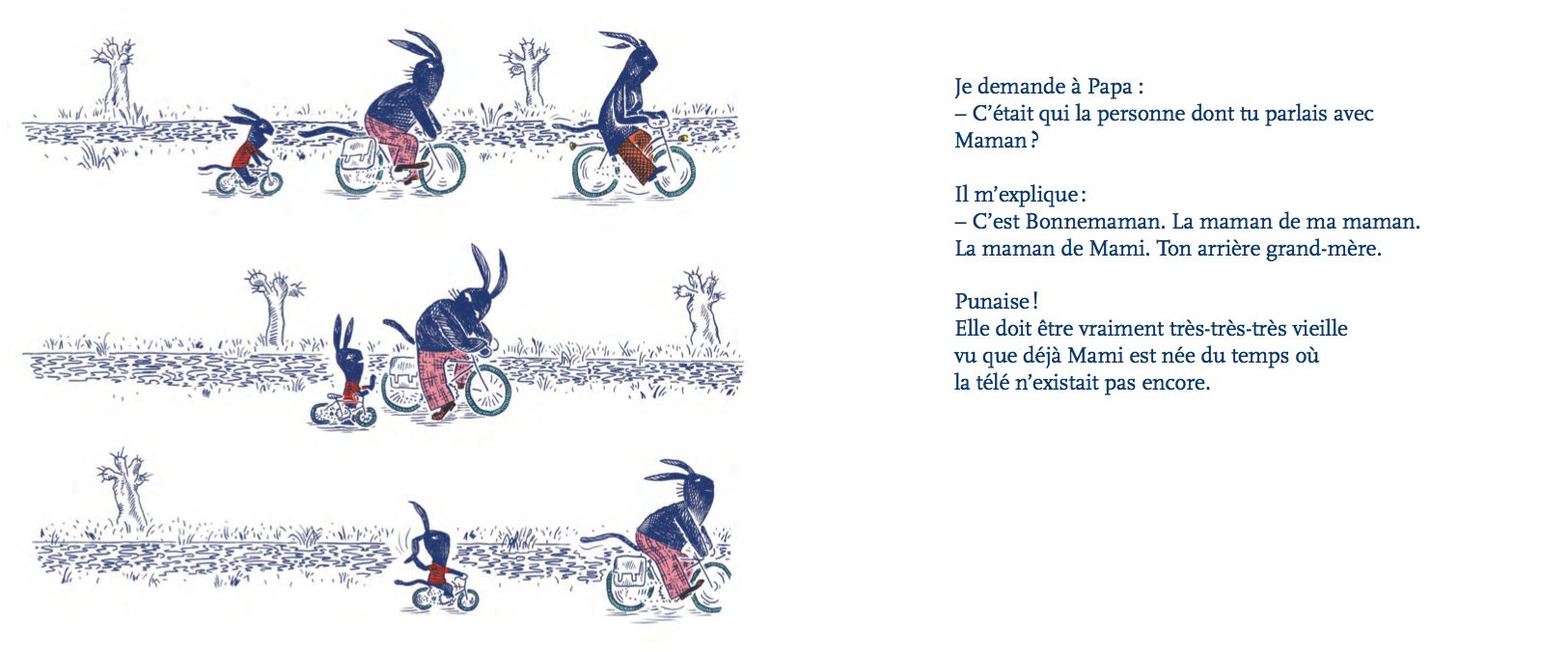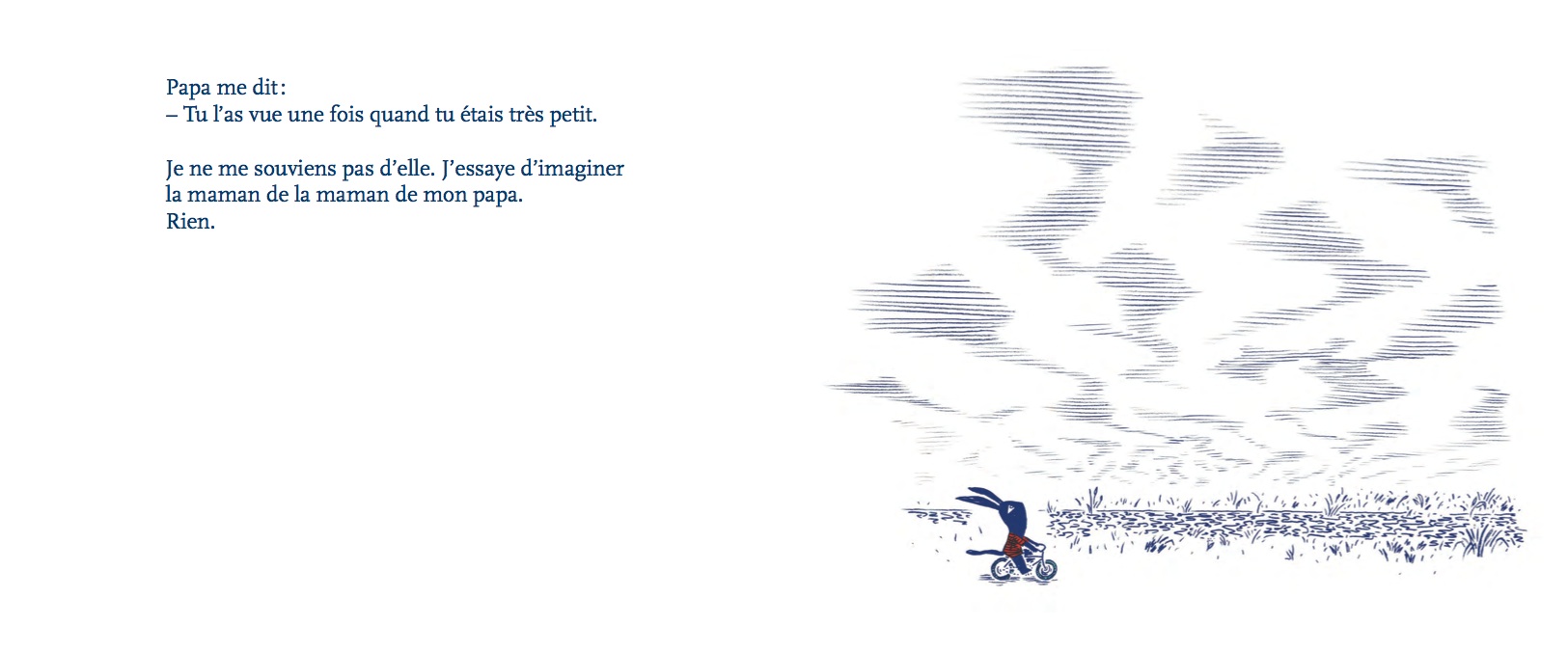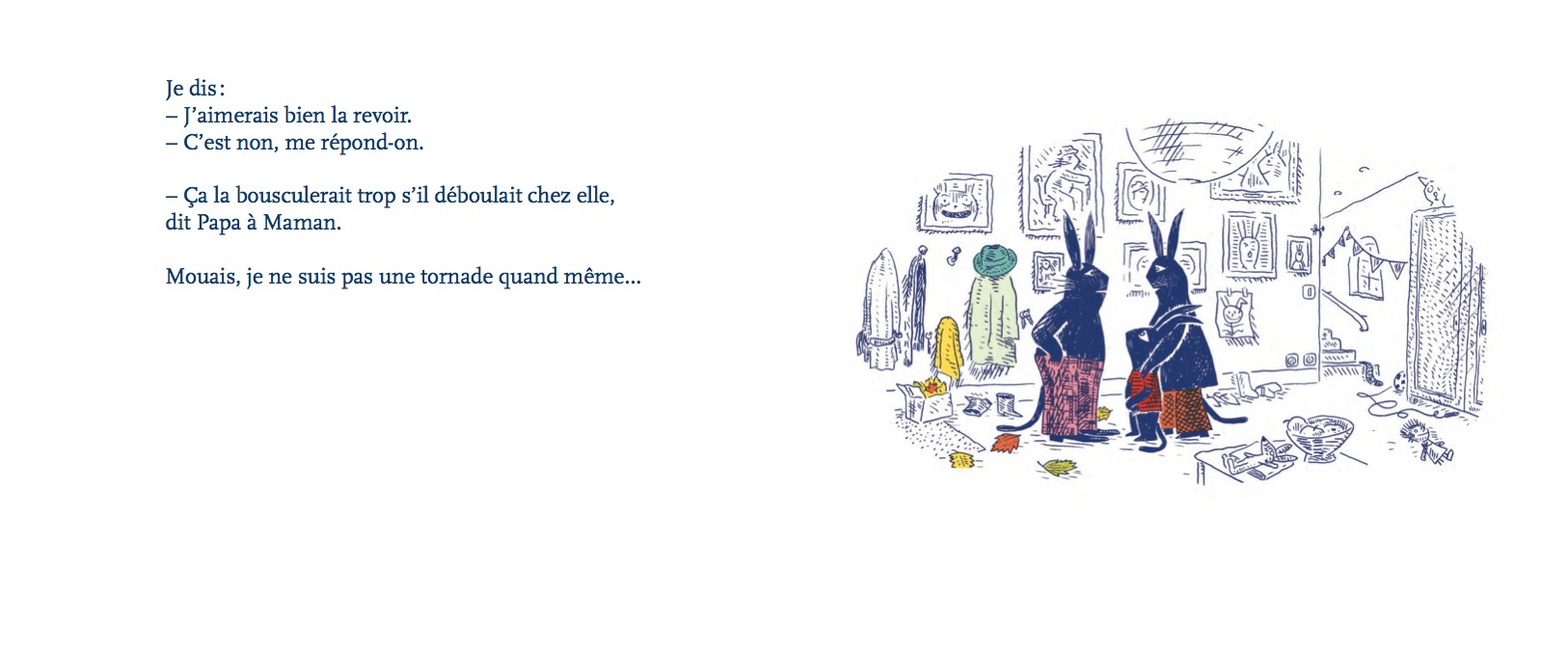 ADD BOOK TO MY SELECTION