Patatours, by Alice Brière-Haquet, illustrated by Diana Nagy
A bit of cloud, some raindrops, a gust of wind and a touch of sunshine, that's the magic recipe of the Creator. A few brush strokes left to apply, and hedgehogs, birds, octopuses and cats come to life. Let's go on a walk to discover the world, everyone jumps in the Creator's bag!
But on their way all his little creatures sneak out in a blink of an eye because of a hole in the bag. And Striped Little Bear is nowhere to be found. The search for this little creature will help all of them to find their own place in the world.
Hardcover picture book, 36 pages, 22 x 22 cm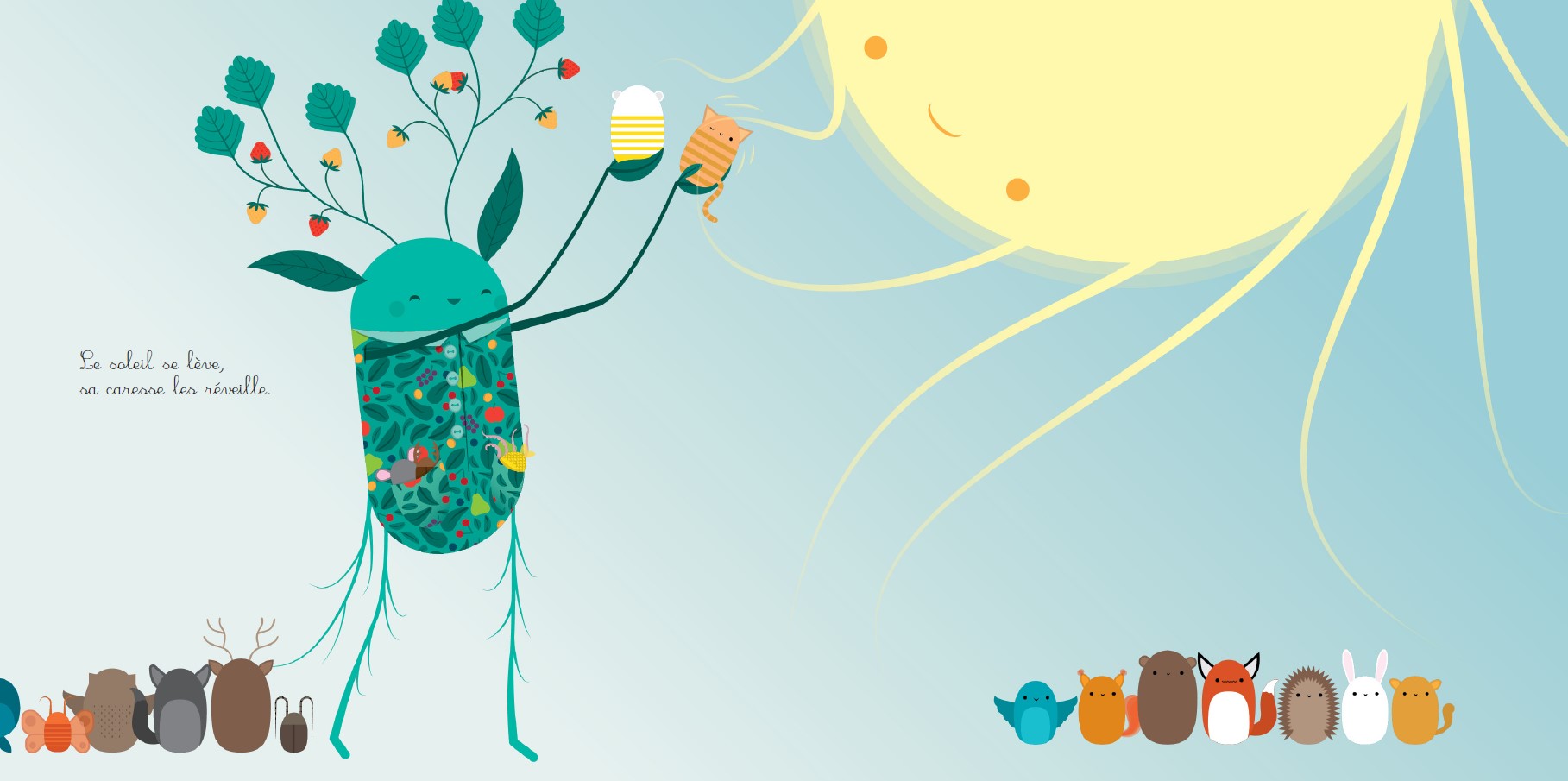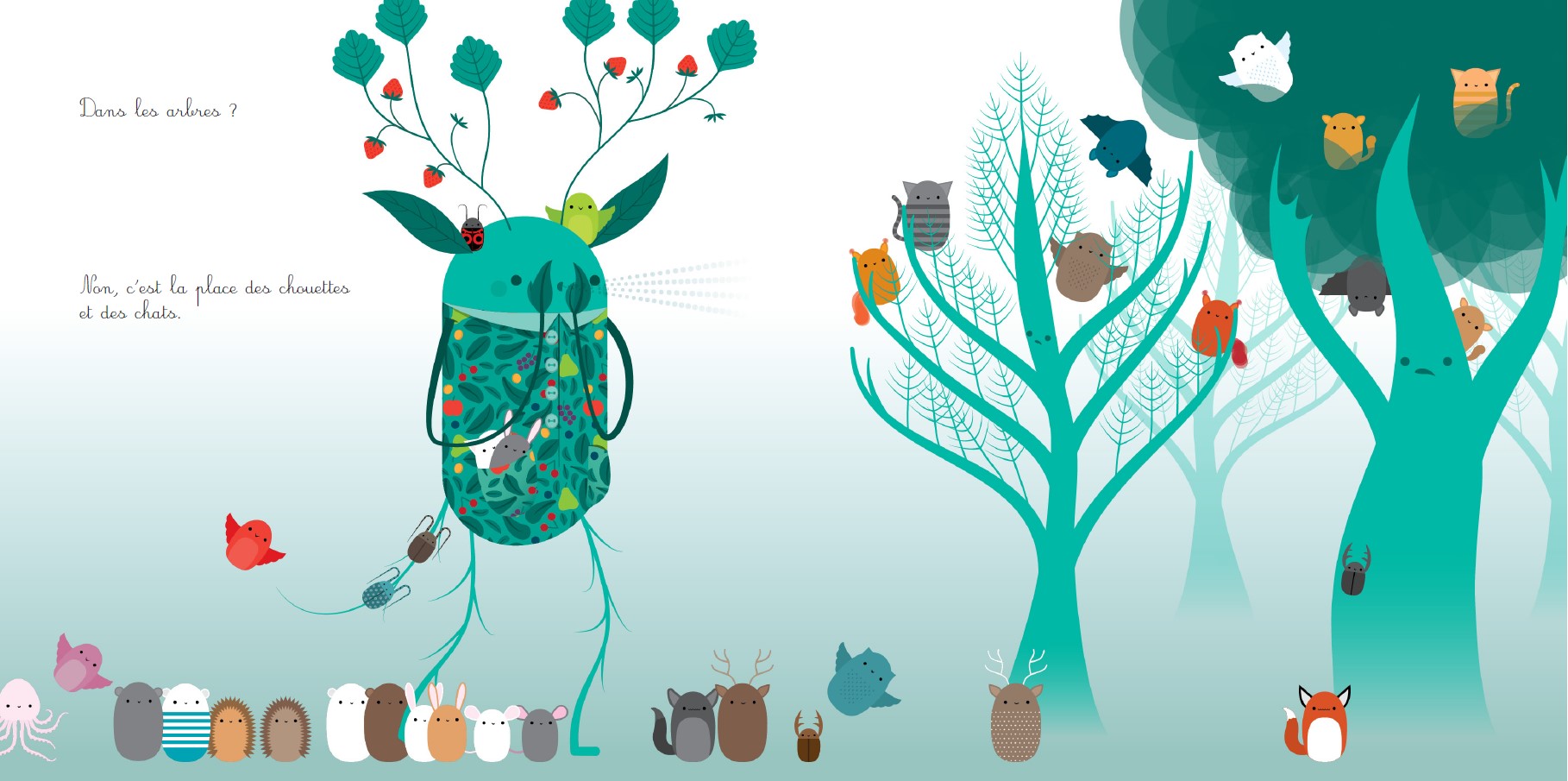 ADD BOOK TO MY SELECTION